Franciscan Sister of Perpetual Adoration Rochelle Potaracke submitted an absorbing anecdote about chicanery and thievery for the Tribune's annual Christmas Memories feature, set to be published in the Christmas Eve and Christmas Day papers.
But Potaracke's memory, which she wrote when officials of Mayo Clinic Health System-Franciscan Healthcare were looking for information about the hospital's original Christmas creche scene, exceeded our word limit. But it is so fraught with mystery and even subterfuge — to protect parents' feelings or, perhaps, children's behinds — that it rose above possible disqualification to earn a place of its own.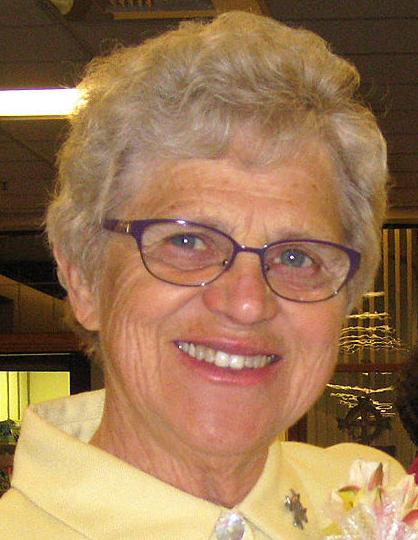 No names were changed to protect the innocent, because, well, nobody really seems innocent. As appalling as that seems from a religious person, we present the sordid details, in the sister's own words:
"This is a story that I am sure not many people have heard. My brothers told my mother when she was 80, and my father was already deceased. (My mother was embarrassed to death, probably because she had three sisters who were FSPAs — Mother Rose Kreibich, Sister Rhoda Kreibich and Sister Sybilla Kreibich — all of whom were deceased at this time!)
"My family of eight children grew up in the building attached to Mr. Stix tavern at 10th and Jackson streets. It was a Red Goose Shoe Store when we were growing up. The Christmas tradition was that Santa put up the tree and all the decorations after we were in bed. We never even saw the tree before morning!
"My three brothers were probably 12, 13 and 15 at the time of this story. Dad thought that my three brothers could go out and get a tree, and I am sure they probably had only 50 cents, if that much!
"As they tell the story, it was bitterly cold, and they walked down all the streets to Main Street, downtown and back and never found a tree to fit their budget.
You have free articles remaining.
"As a family, we would visit the crib in front of St. Francis Hospital after Christmas, and there was a small dish in the crib where we would add our pennies 'for Baby Jesus.'
"Well, my brothers were walking past the crib at St. Francis and saw all of these trees behind the crib and thought, 'Jesus doesn't need that many trees!'
"They put their money in the dish and chose a tree to bring home. Dad was surprised that it was already trimmed off for the stand but never gave it much thought, I guess. I was in kindergarten at the time and remember Santa (our neighbor lady) talking about such a beautiful tree.
"Santa had a pair of black patent leather high-top shoes for me! Wow!
"Not a word was said about this tree until my mother's 80th birthday. I was having dinner at St. Rose Convent, and we were sharing stories of what children did in today's world.
"One of the sisters who had worked at St. Francis for years was at the table and said she had a story about the worst stealing that she had heard of.
"'Someone came and stole a tree from the crib in front of St. Francis. Can you believe that?' she exclaimed.
"Yes, l could believe that, and I told her that the Christmas tree was in my home, BUT my brothers put the money in the dish! So there is an end to every tale.
"My apologies, and thanks for the lovely tree!"
La Crosse Tribune special report: Franciscan Sisters of Perpetual Adoration at a crossroads
The members of the Franciscan Sisters of Perpetual Adoration are adapting their mission yet again.