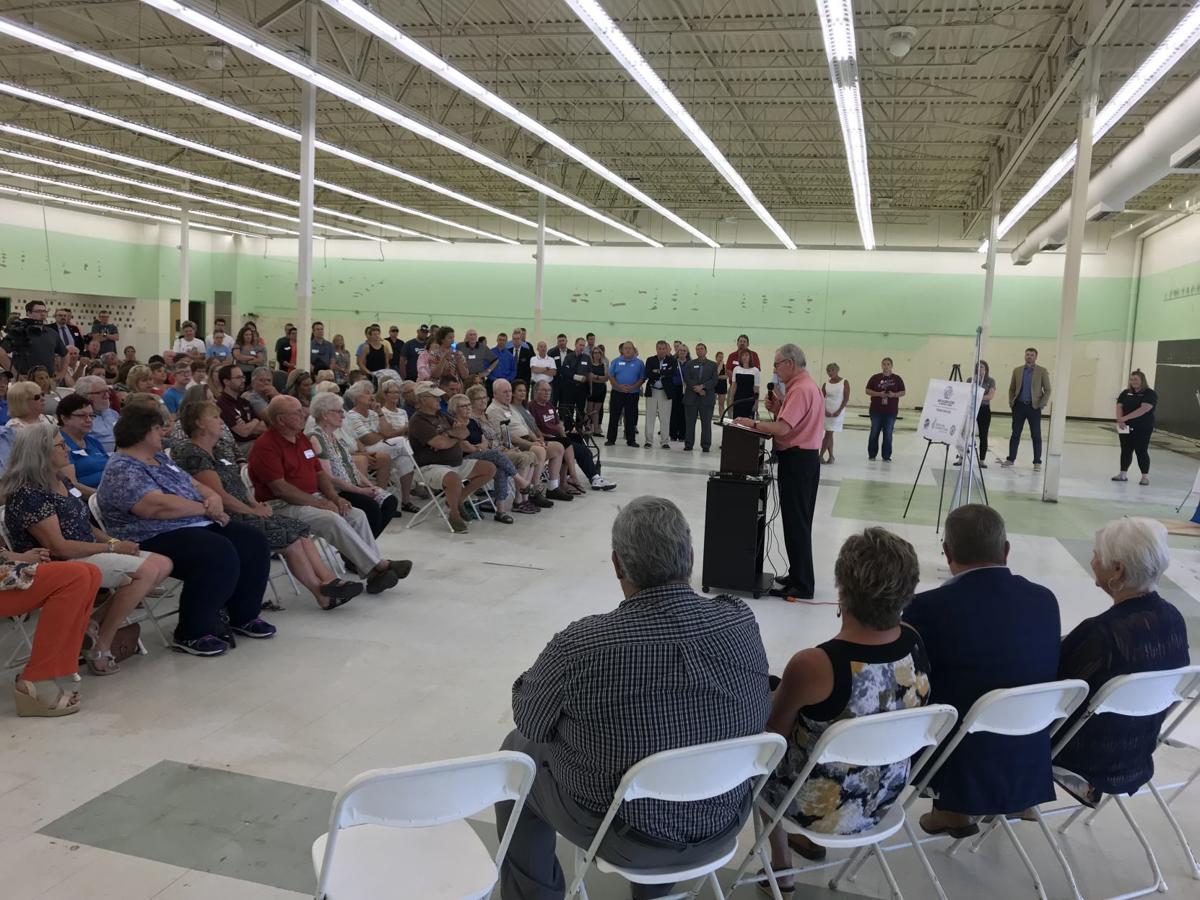 HOLMEN — The former Festival Foods at 600 N. Holmen Drive will be converted into an intergenerational community center after owners Dave and Barb Skogen donated the building along with roughly $5 million to get the project rolling.
The gift was announced Wednesday during a celebration at the vacant grocery store — which will soon be home to a Boys & Girls Club, two gymnasiums, a playground, a community center and programming space for the School District of Holmen.
Construction is set to begin this fall and wrap up the following fall, at a total cost of $7 million.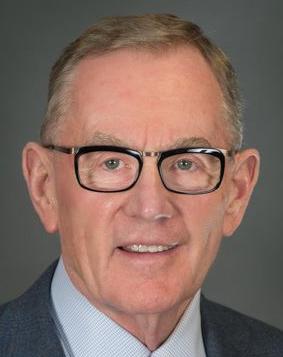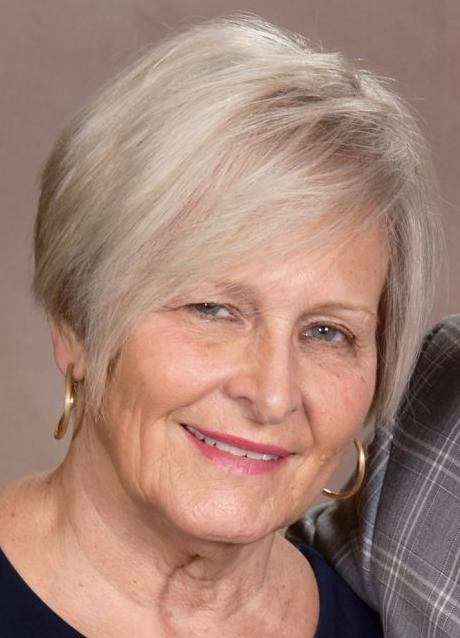 "I look around and see a lot of people my age and older ... and we won't be here to see the fruits of this stuff as it grows," Dave Skogen told a crowd of more than 200. "But I can guarantee this will be one beautiful facility. We're going to fill this place up with kids and adults, and have so many opportunities."
Barb Skogen had the idea to donate the building, which has sat empty since October 2017, after the couple had difficulties selling it.
The Boys & Girls Clubs of Greater La Crosse and the Holmen Area Community Center organization were logical places to turn. Volunteers have spent years pushing for a community center in Holmen, though they lacked the funds to support it.
"We found that seniors, young kids and veterans could all benefit from making connections and supporting one another," said Laurie Kessler, a former counselor at Holmen High School and a member of the community center group. Kessler said it's especially important for children to have a safe space and positive people in their lives, given the prevalence of mental health issues among teens.
"Many kids don't feel welcome anywhere — they don't belong, and they don't fit in," she said. "Building positive relationships with kids makes all the difference and provides the foundation they need to thrive."
Jake Erickson, executive director of the Boys & Girls Clubs of Greater La Crosse, said this type of center represents all sorts of possibilities for children: "a place to connect with adult role models who listen, to get academic assistance, to play sports or learn an instrument, to get your first job … to just be a kid and feel good about yourself."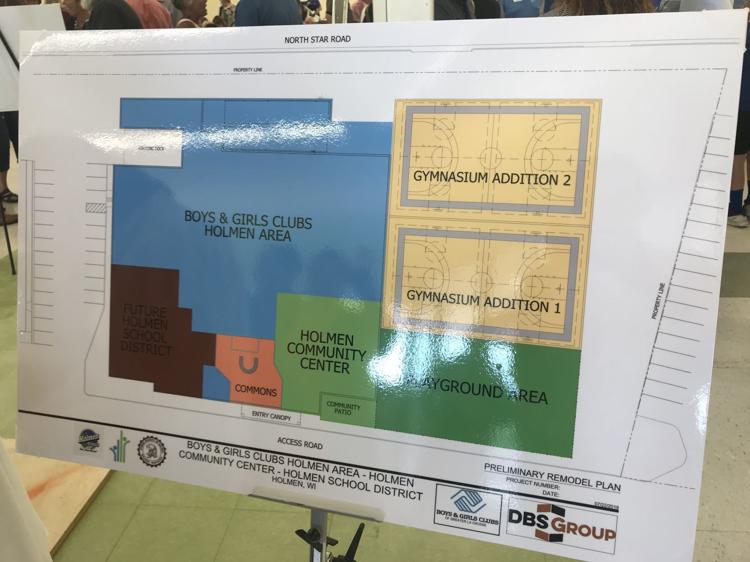 This particular project is also noteworthy, he said, because it will be one of the first Boys & Girls Clubs in the country with an intergenerational emphasis.
While the Skogens are funding a majority of the project, the organizations must raise roughly $2 million to cover the first year of programming and other expenses.
Fundraising will continue to be critical, officials said, because neither the Boys & Girls Club nor the community center are intended to generate much revenue.
The partnership ends months of speculation about the former grocery store, which was replaced by a new location at 123 Hale Drive two years ago, and which was recently appraised at $2 million.
The Voves' vision of a family entertainment center — complete with an obstacle course, bowling alley and adjacent ice rink — never came to fruition.
Leaders from the Holmen Area Community Center organization also had other plans.
Before fundraising stagnated and the Skogens approached them, they intended to build a 16,000-square-foot center on McHugh Road.
---
Ace Telephone Association
A G Cooperative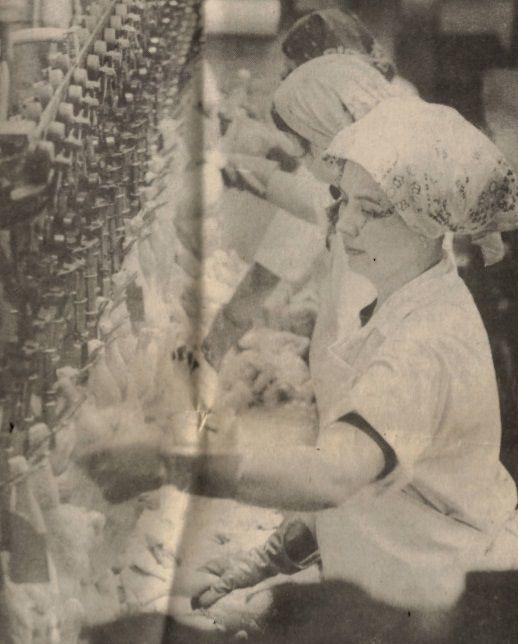 Allen's department store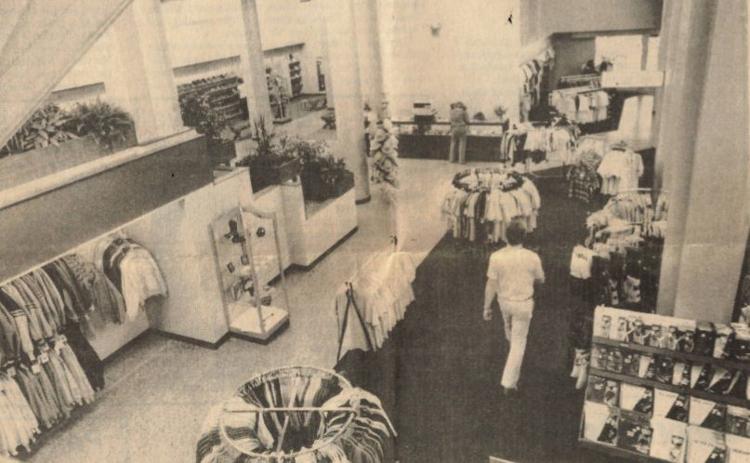 Alley Kat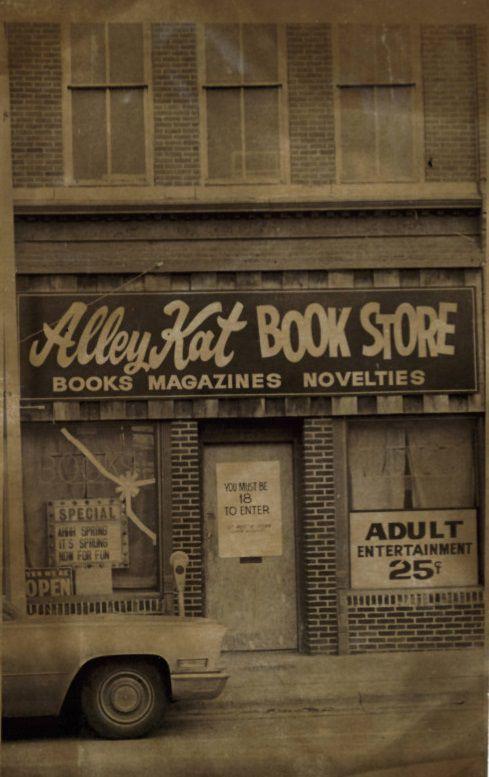 Allis Chalmers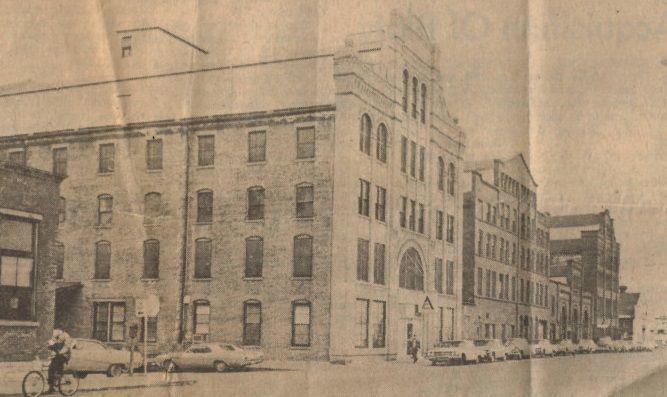 Amtrak
Ardie's Restaurant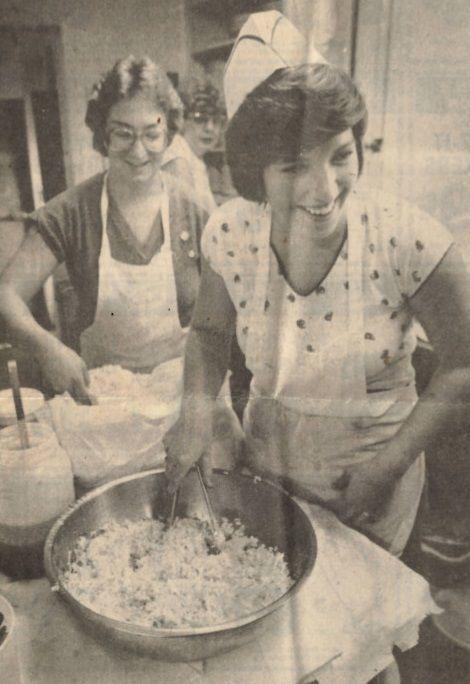 Arenz Shoe Co.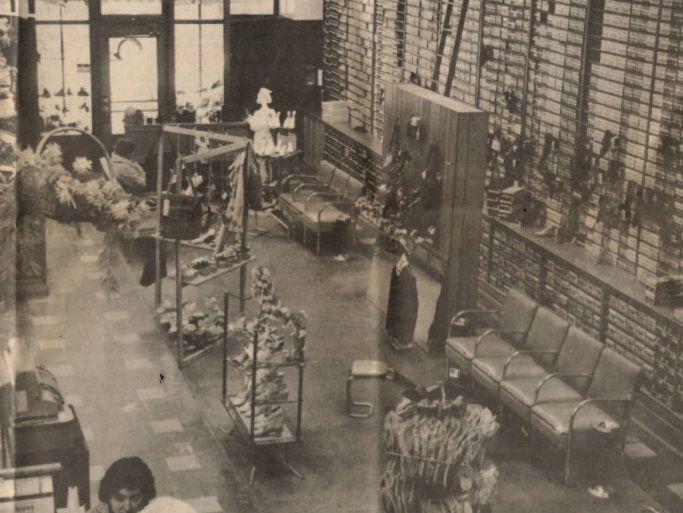 Ashley Furniture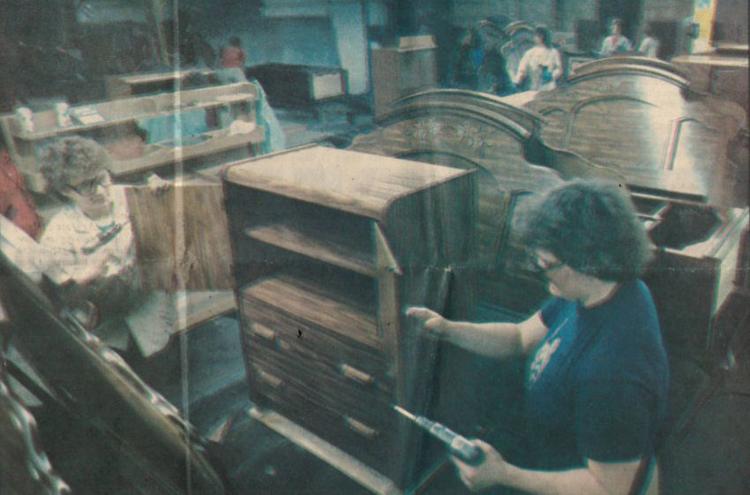 Auto-Lite

Bartl Brewery
Barney's Cheese Factory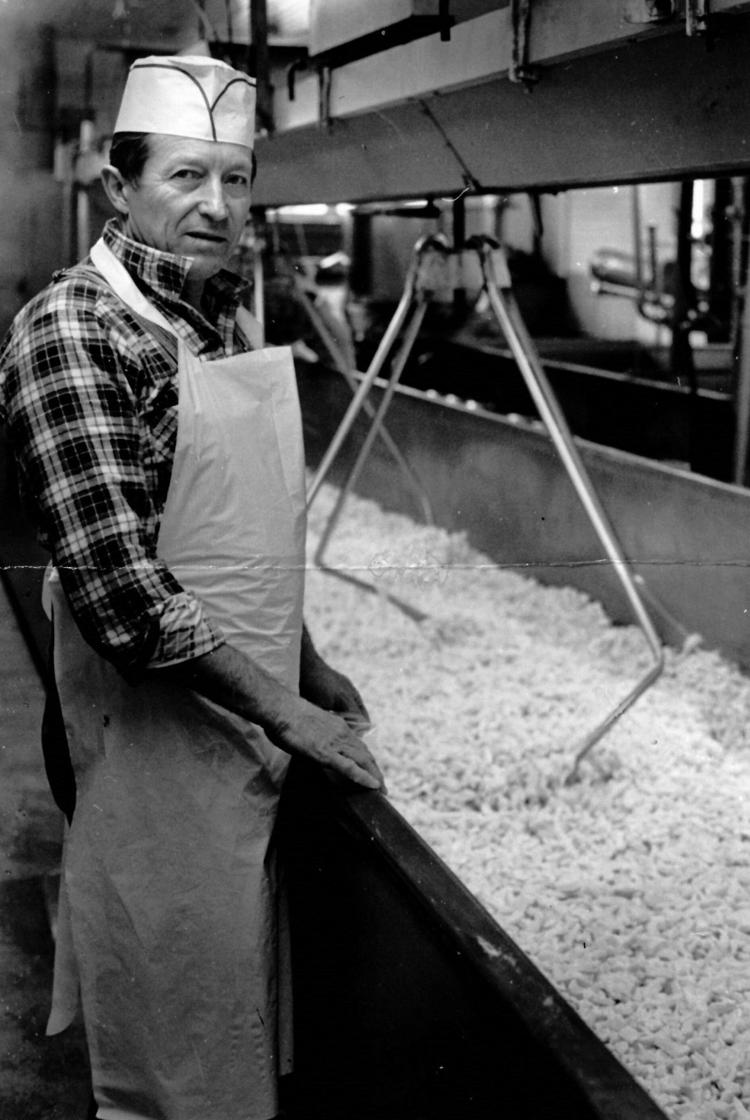 Baus Catering Service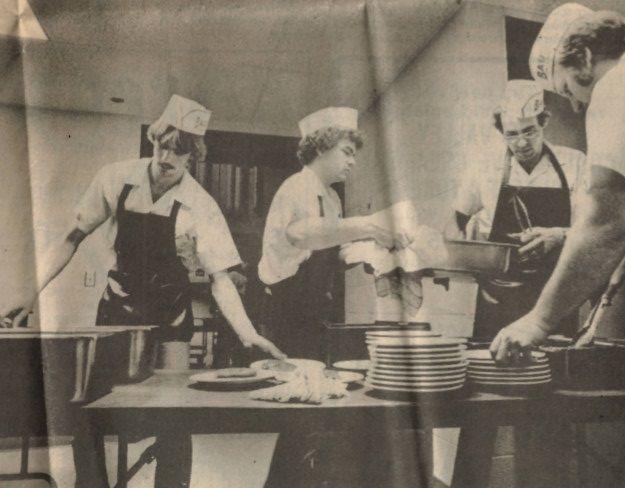 1976: Ben Franklin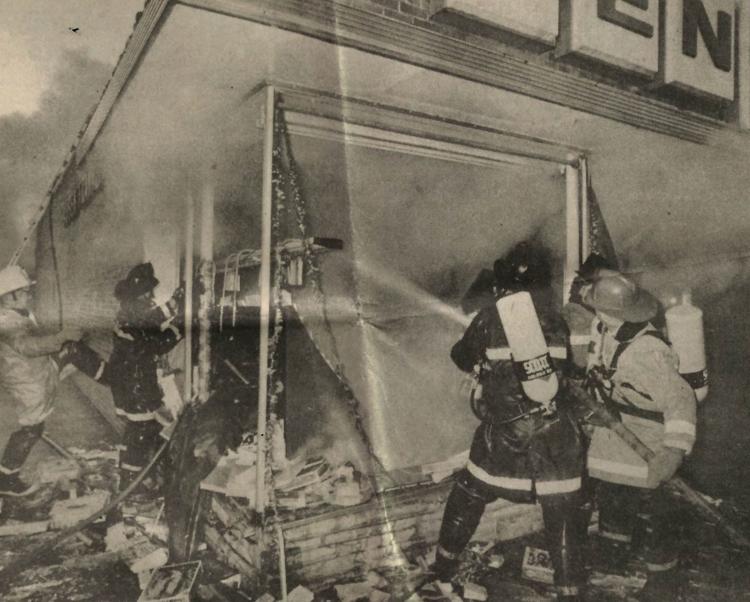 1971: Behind the Brewery Gallery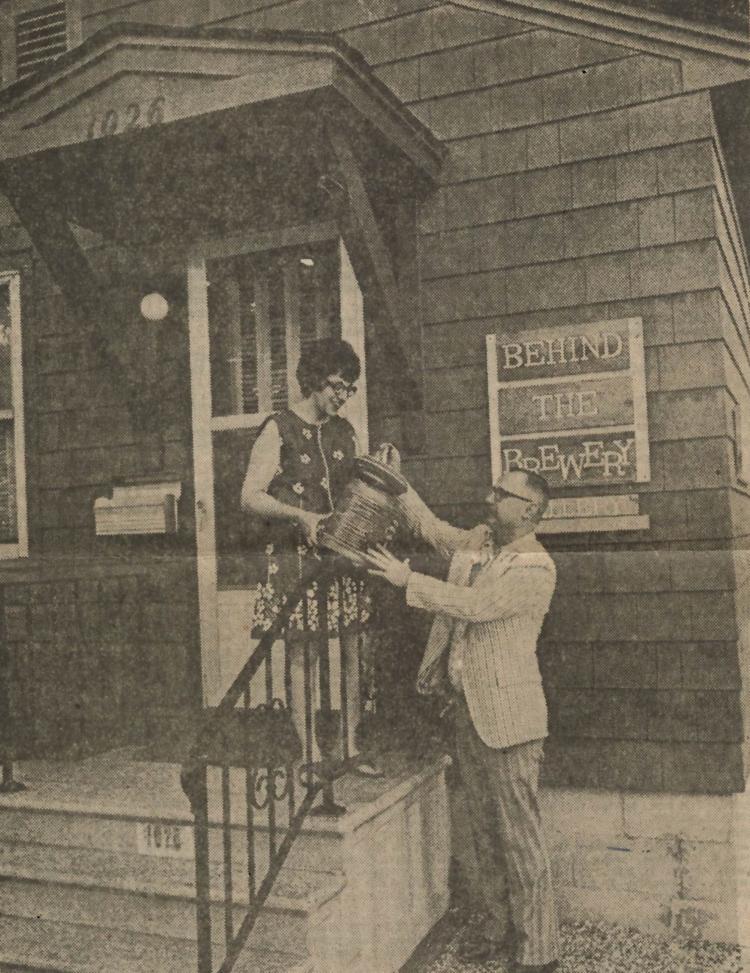 1962: Bell Discount Store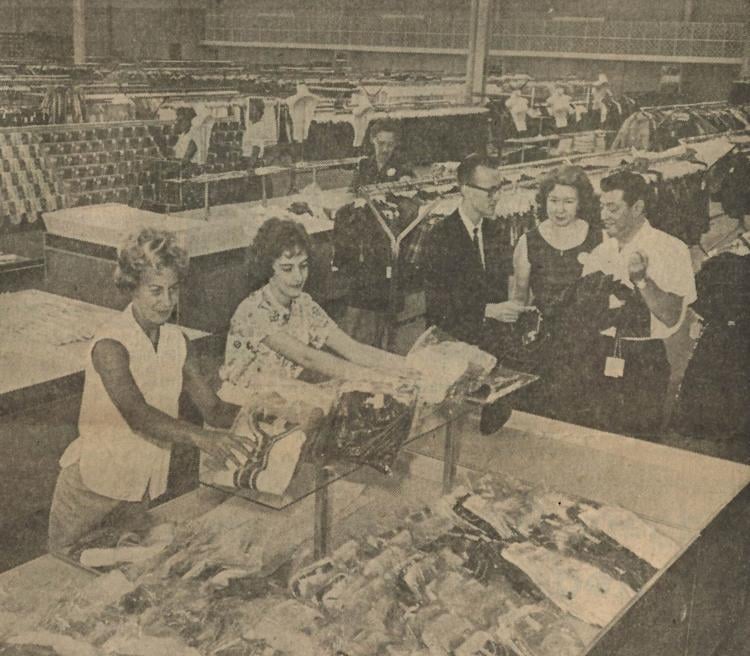 1977: Bert's Magic and Fun Shop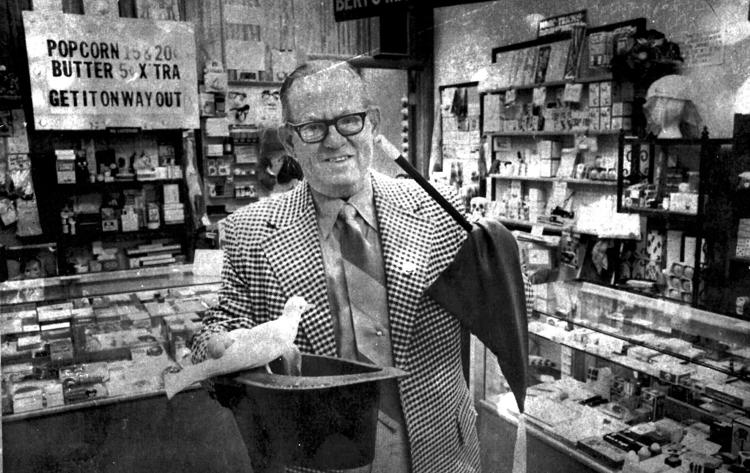 Blue Tiger Lounge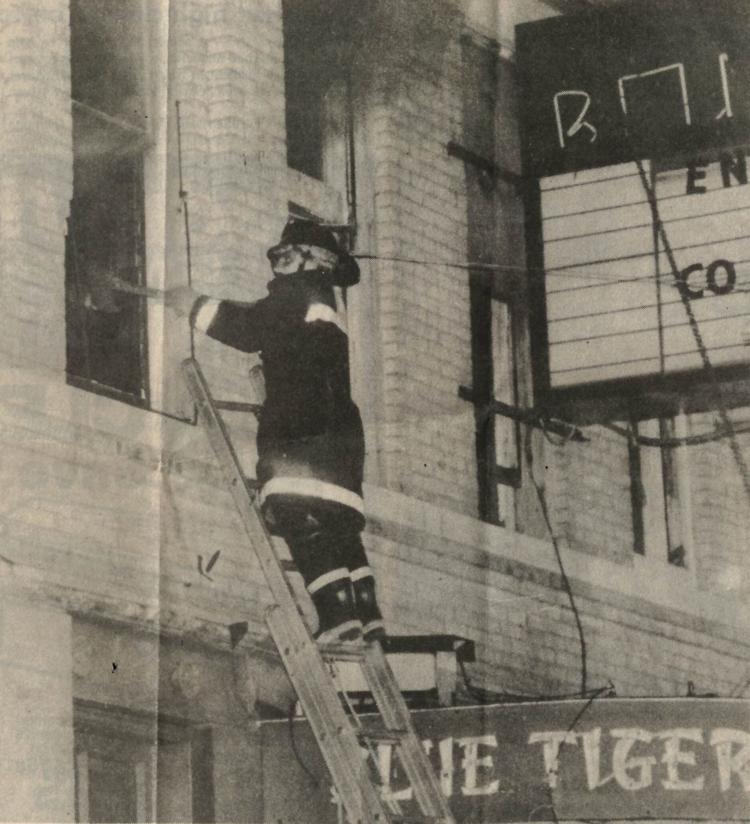 Big River Cattle Co.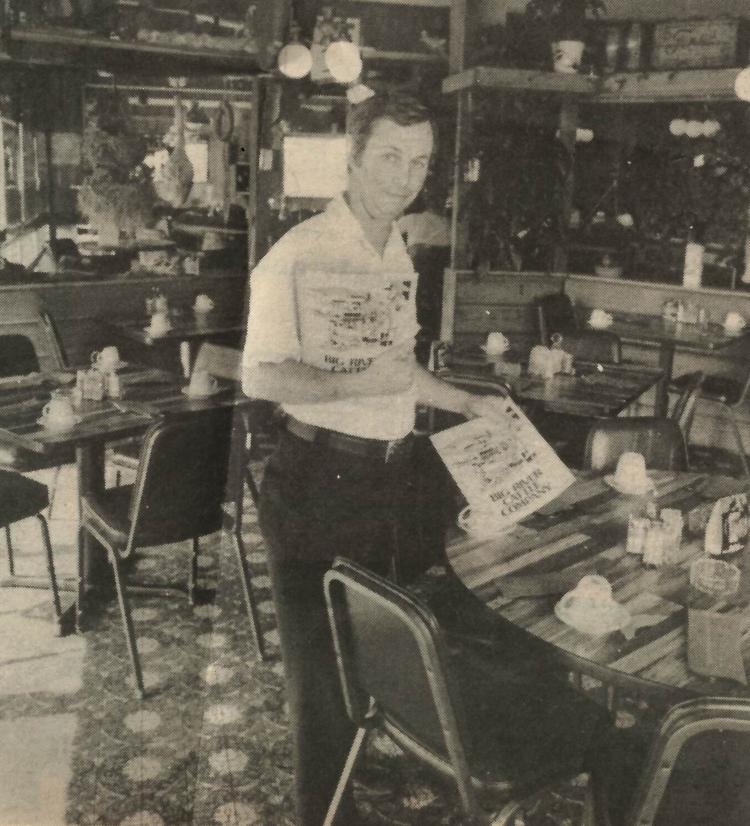 Big Dipper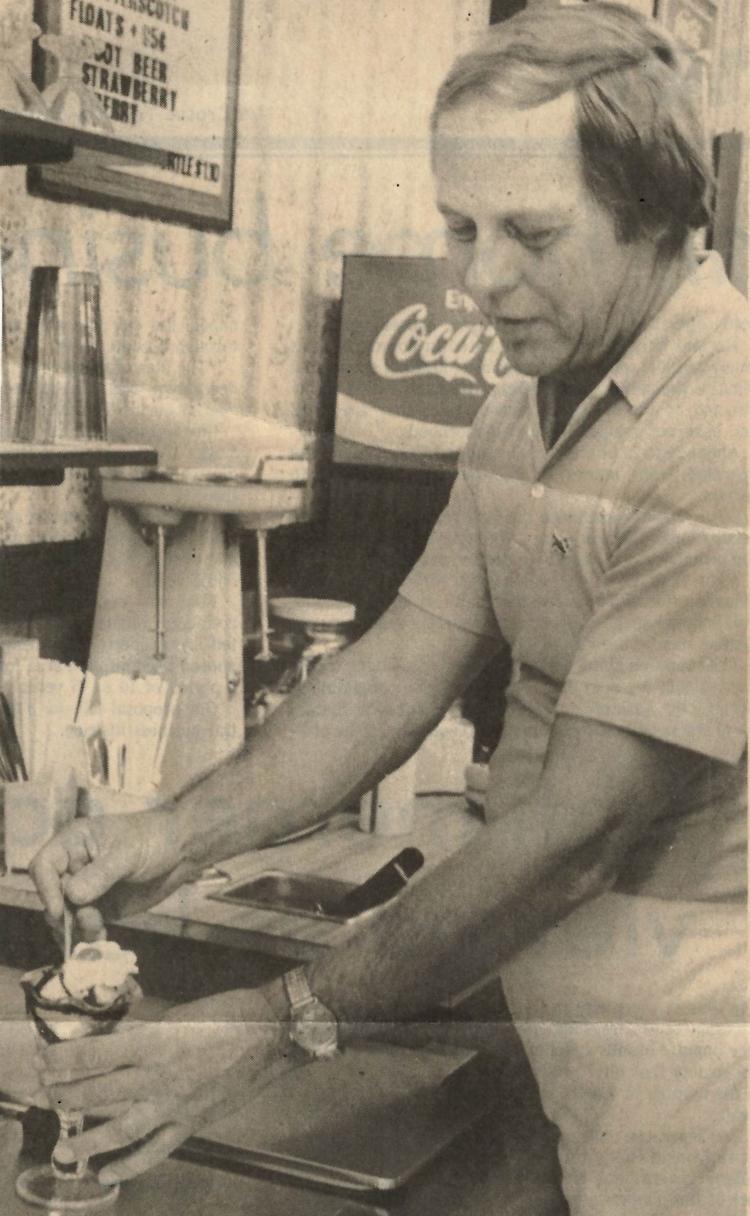 Bon Appetit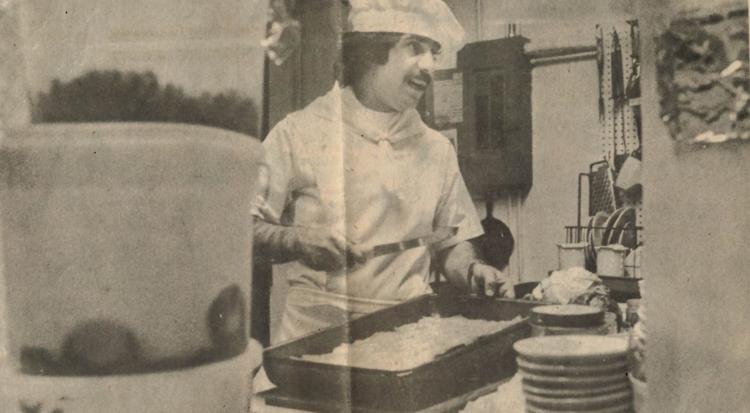 1975: Bodega Lunch Club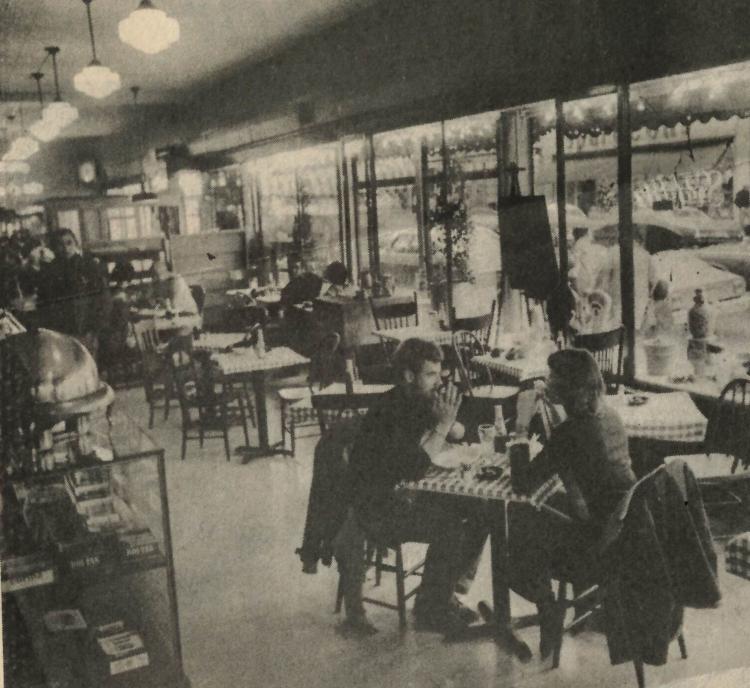 1973: Book Exchange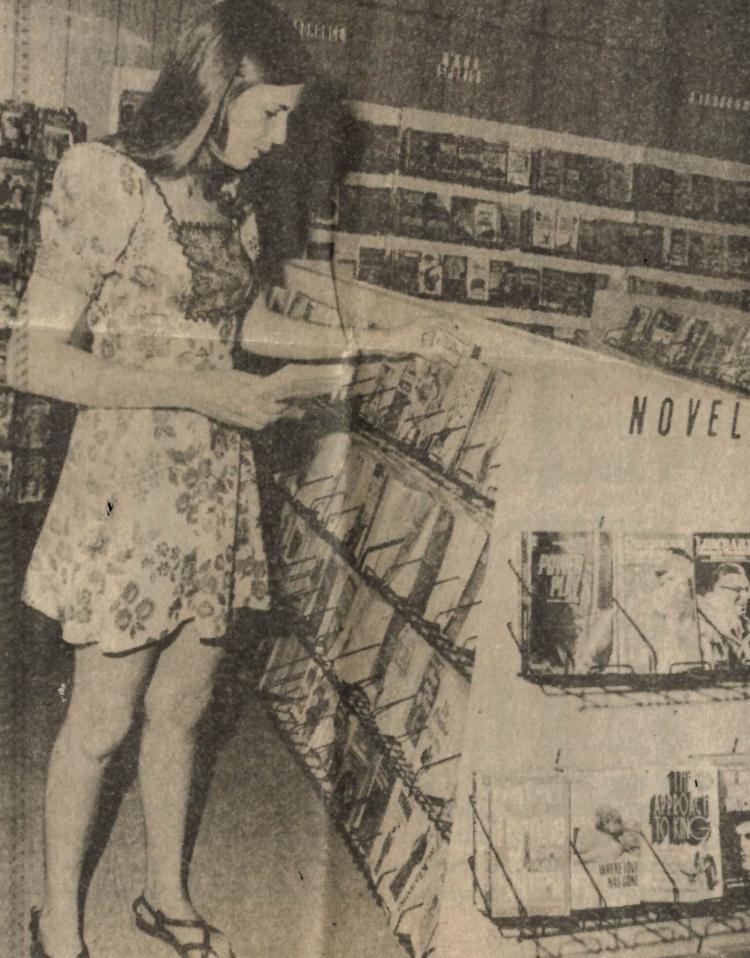 1923: Borgen's Restaurant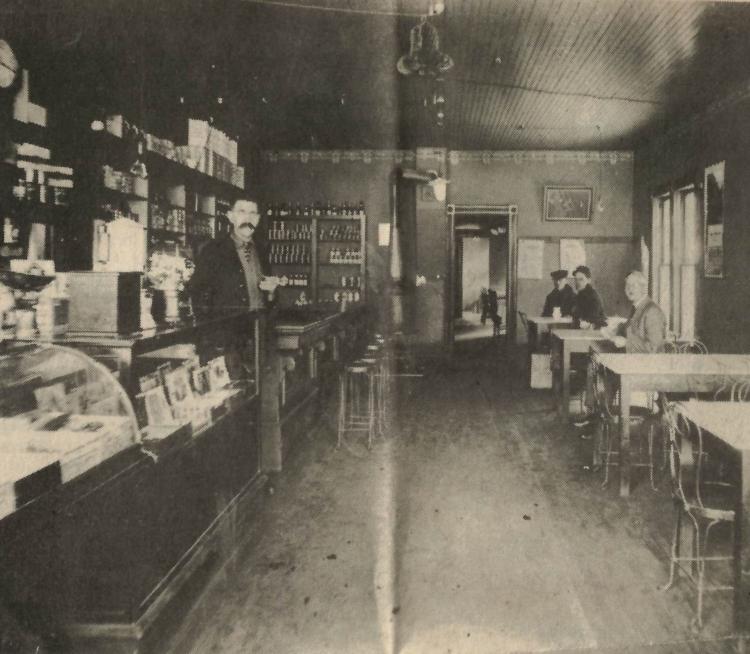 1971: Bridgeview Plaza Shopping Center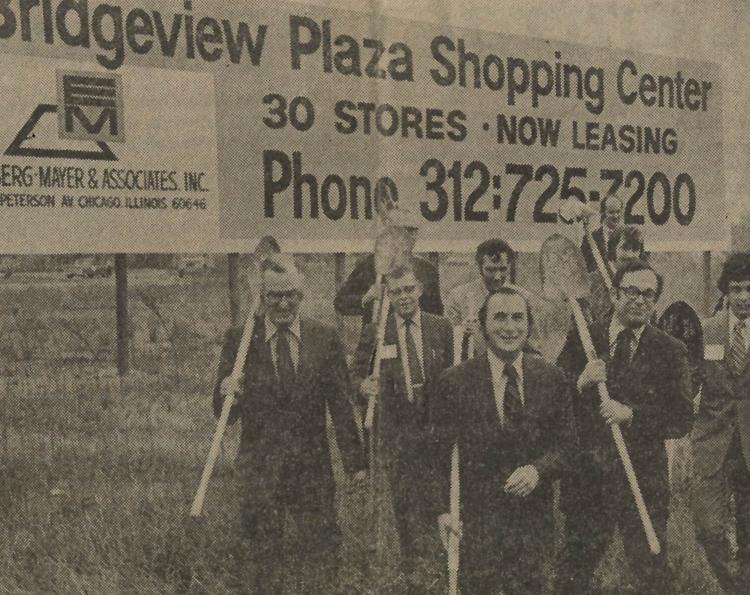 Bridgeman's Ice Cream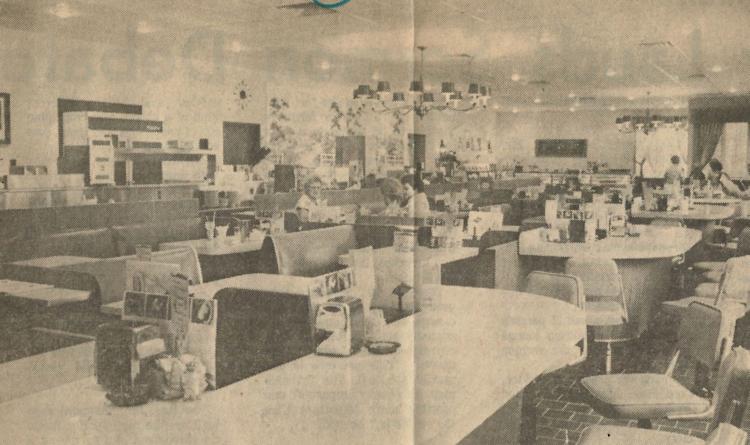 1985: Century Telephone
Circus Supper Club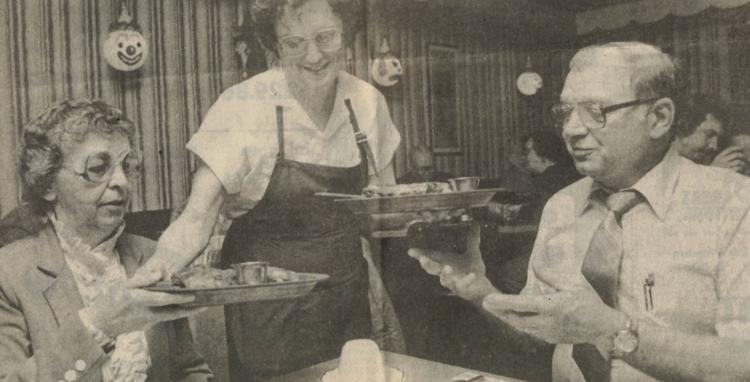 ComputerLand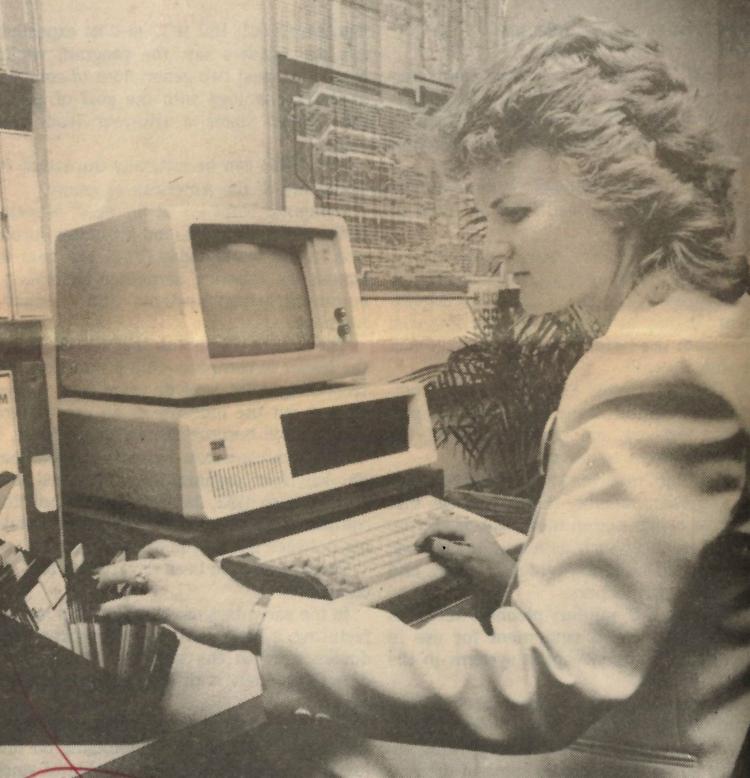 Cavalier

Chop House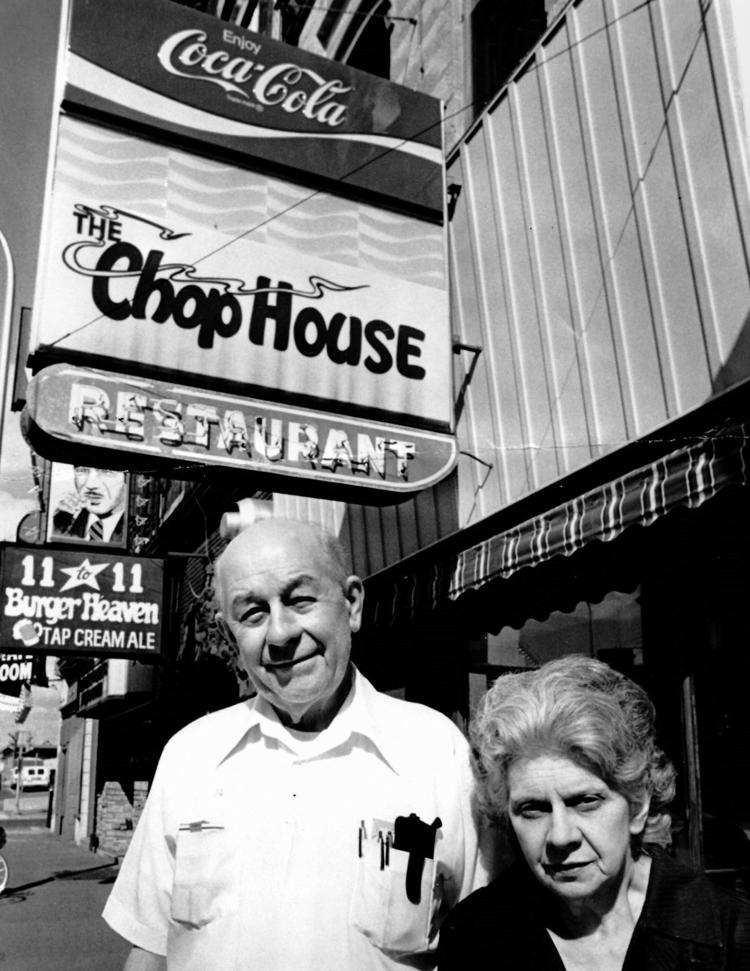 1979: Carriage House of Fashion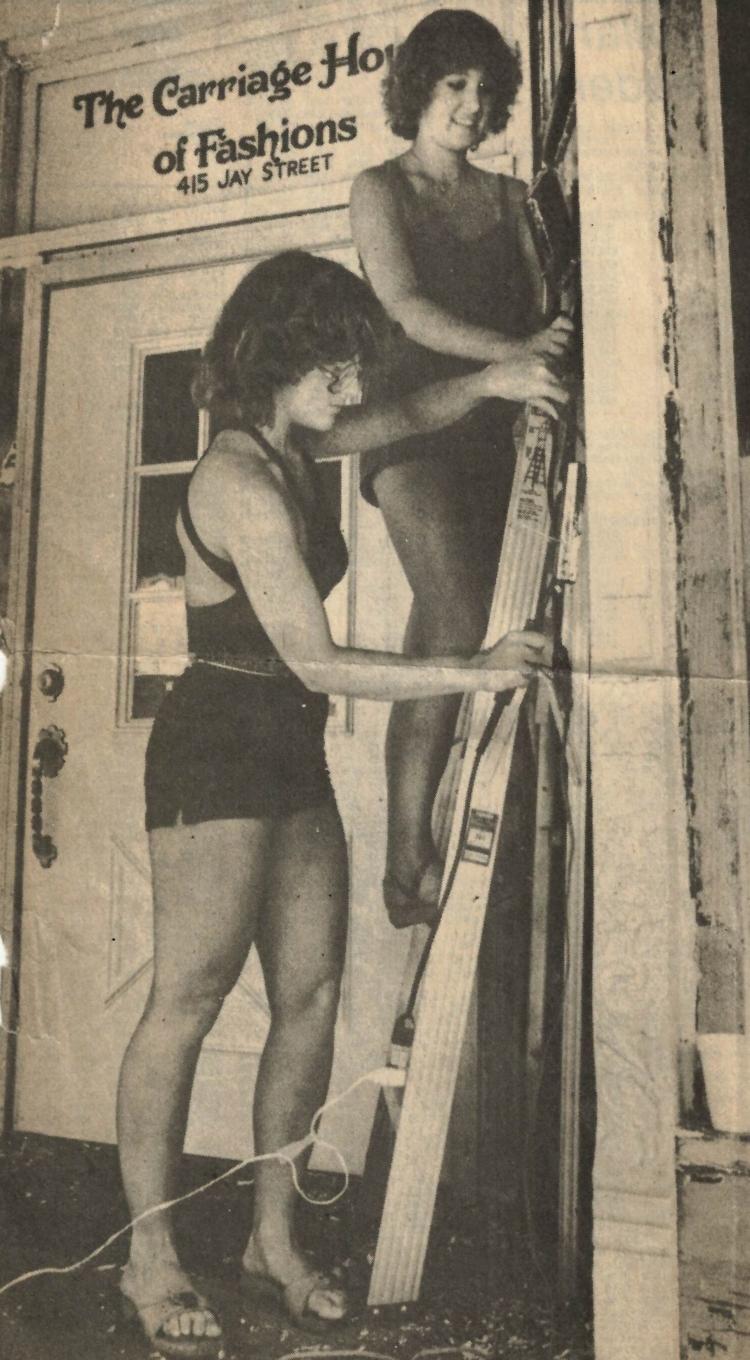 Cheddar 'n Ale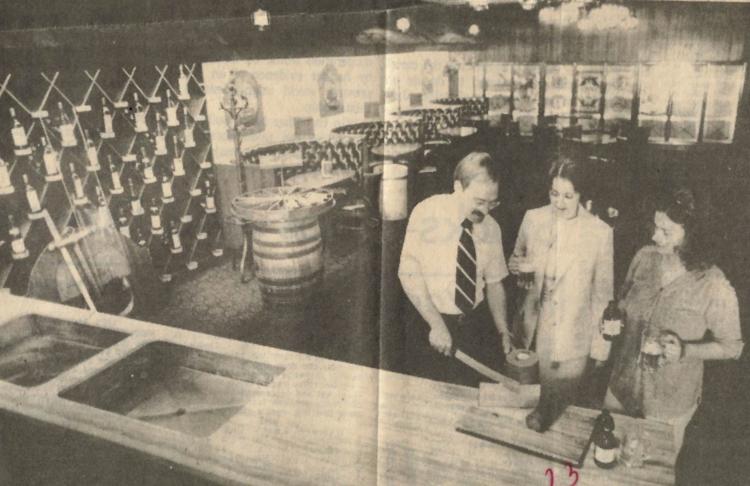 Clothes N' Counter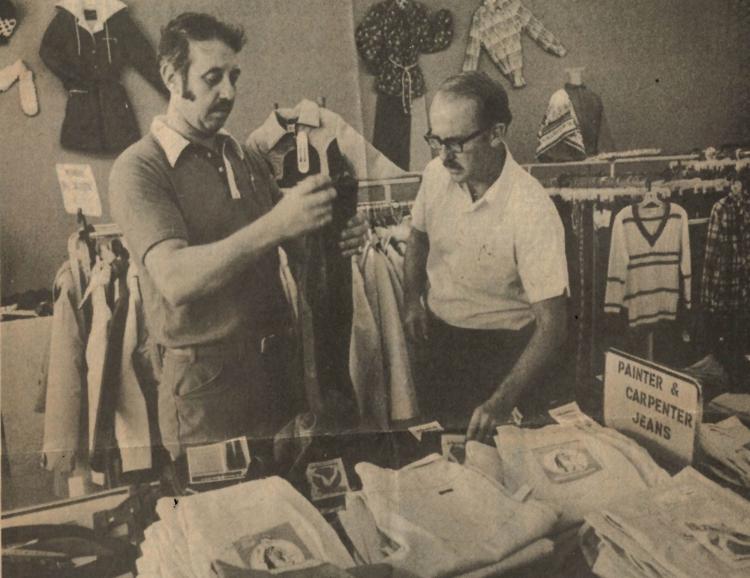 1974: Caravel TV Sales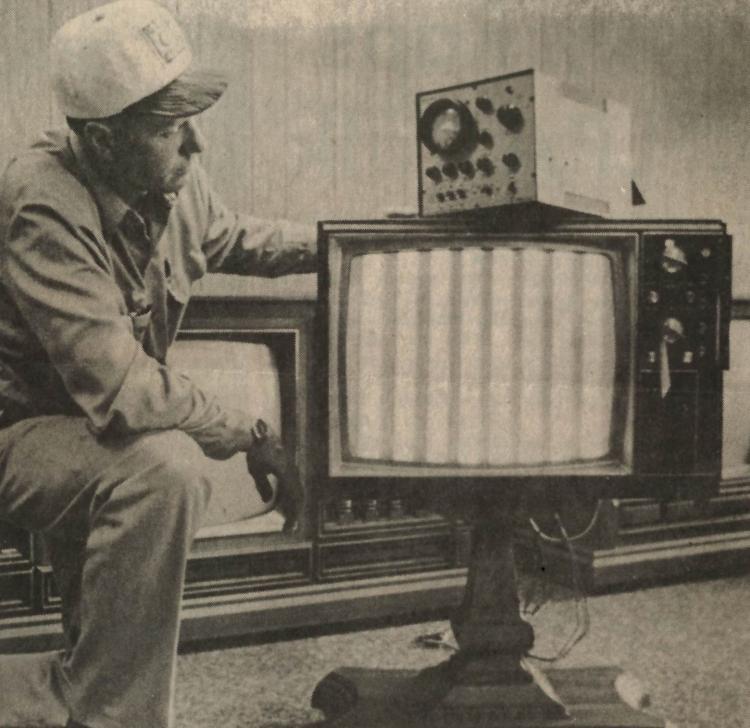 1973: Coney Island
Coulee Golf Bowl
Coulee Bank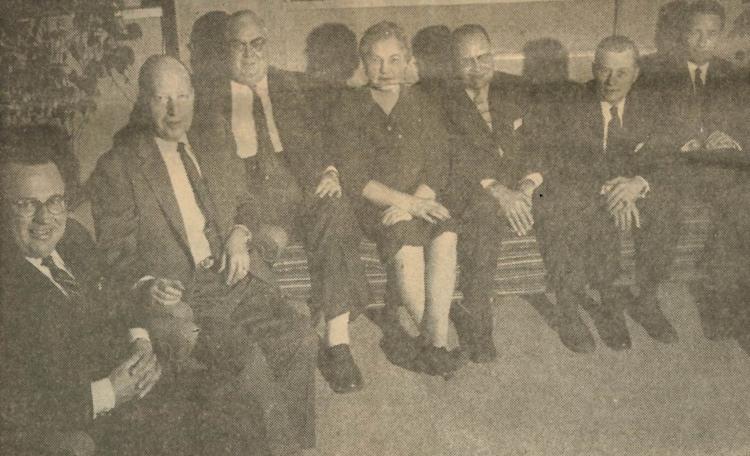 Coast-to-Coast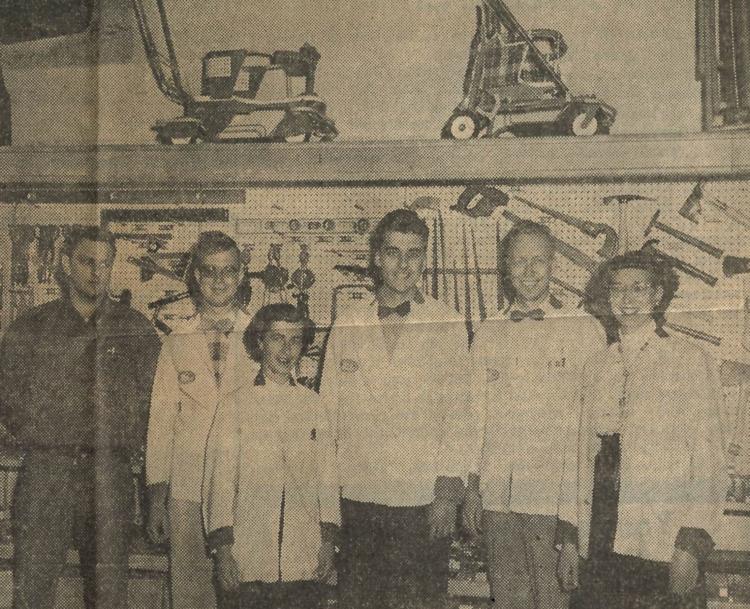 1954: Crescent Jewelers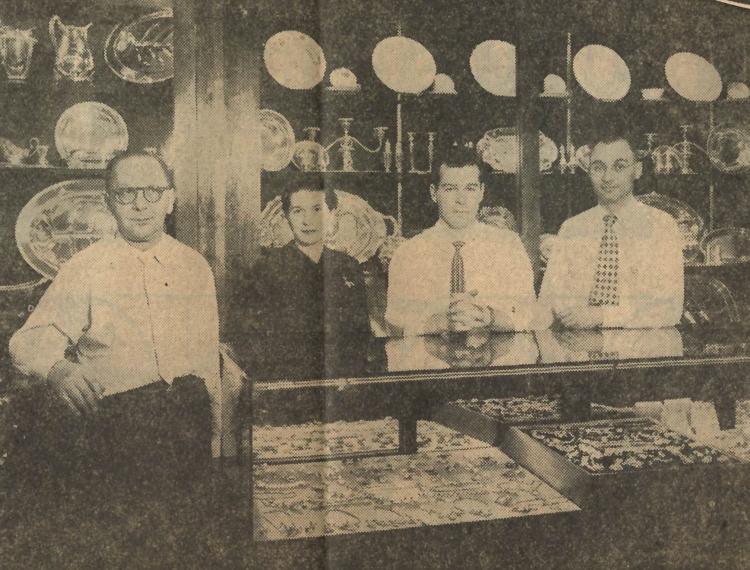 1954: Community Camera Center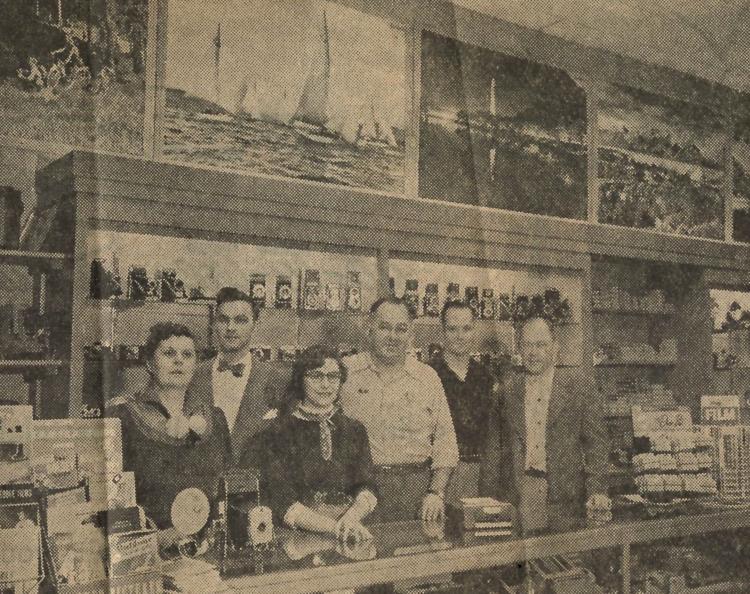 Cub Foods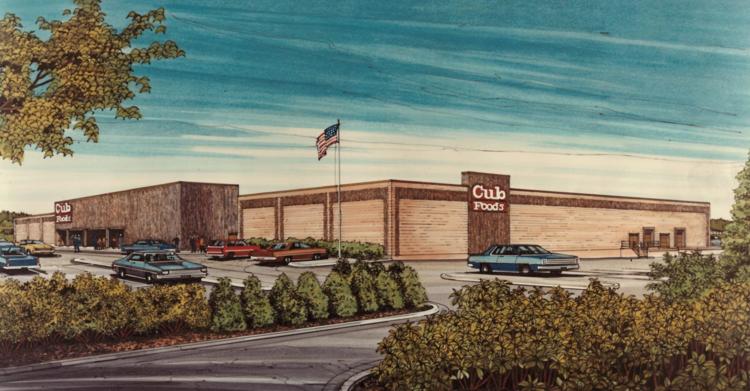 Don's Seldom Inn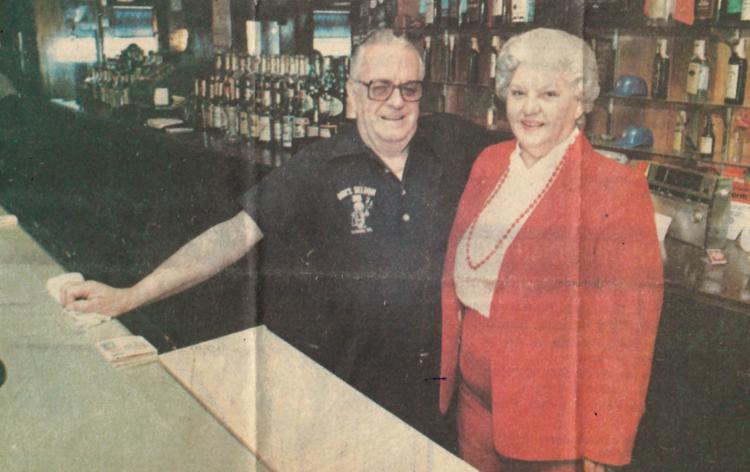 Dee's Gasoline Alley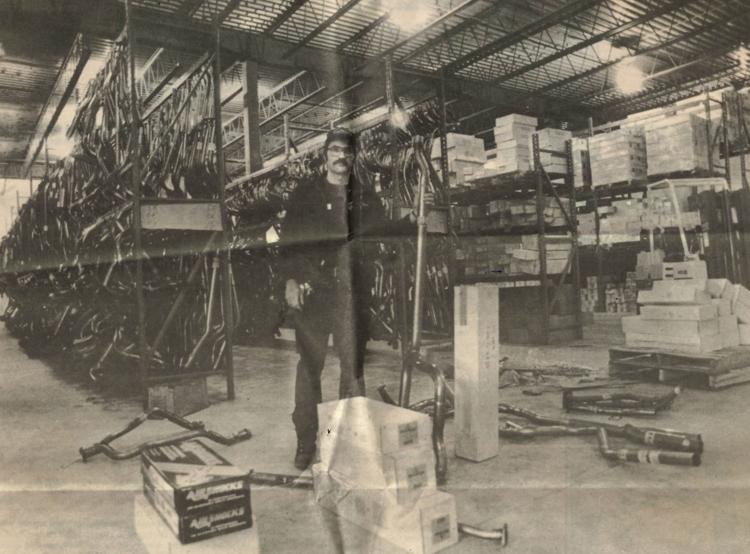 Dairyland Power Cooperative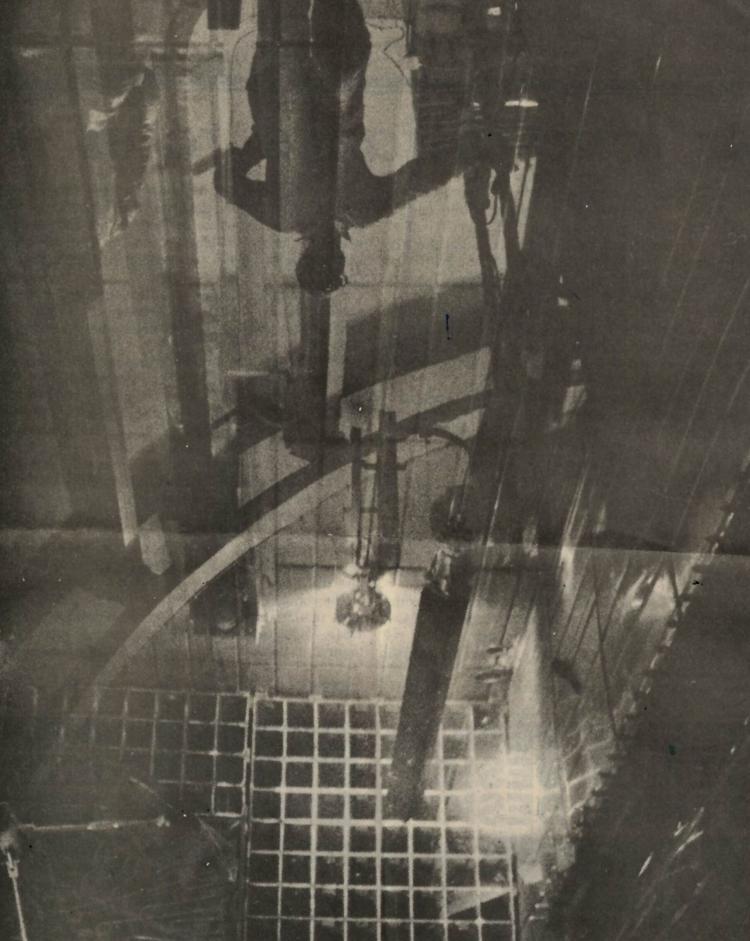 Dad and Lad's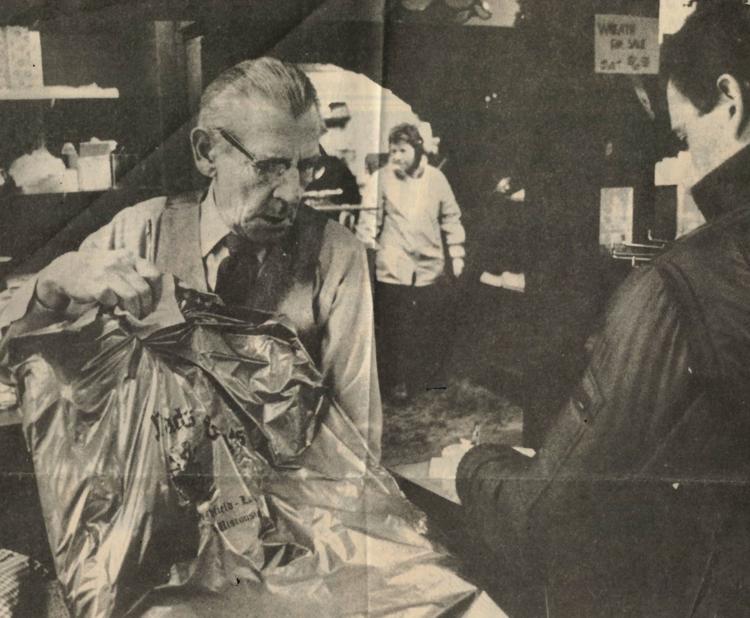 1982: Dayton's
1982: Drugan's Supper Club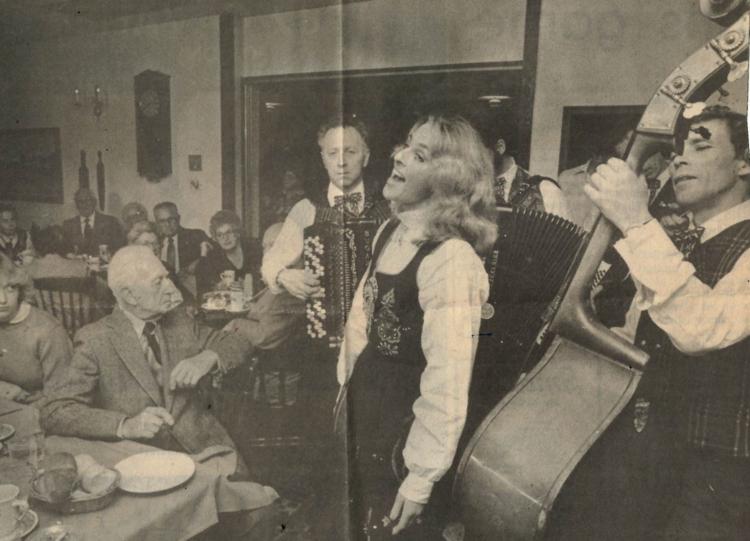 Danny's House of Music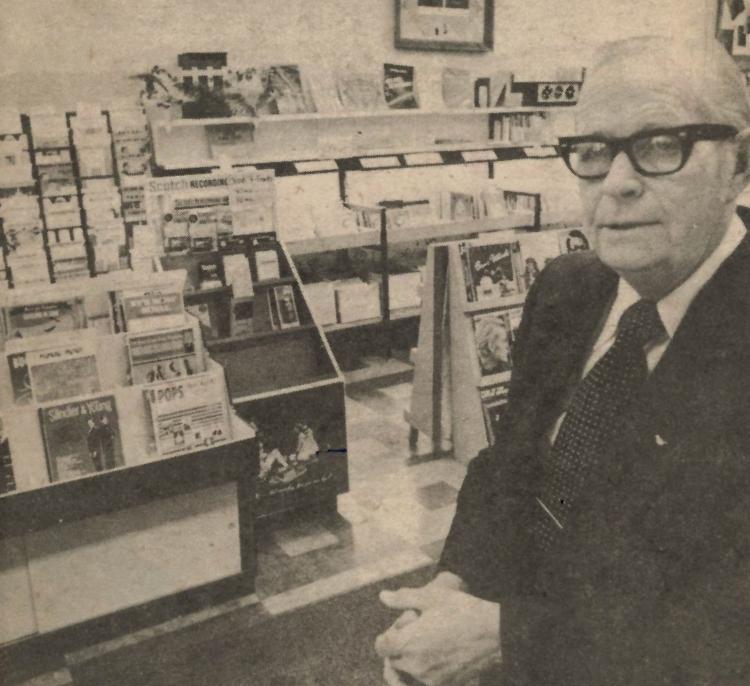 Dartmouth Clothiers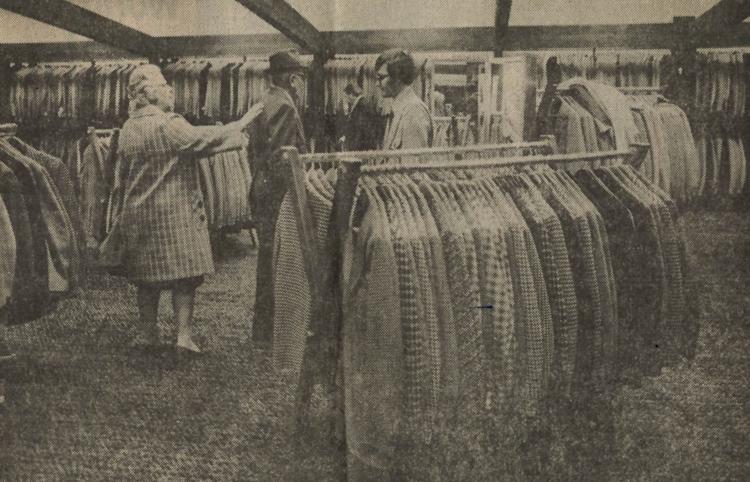 1965: Dog House Restaurant

Dahl Ford

Ernie Tuff Museum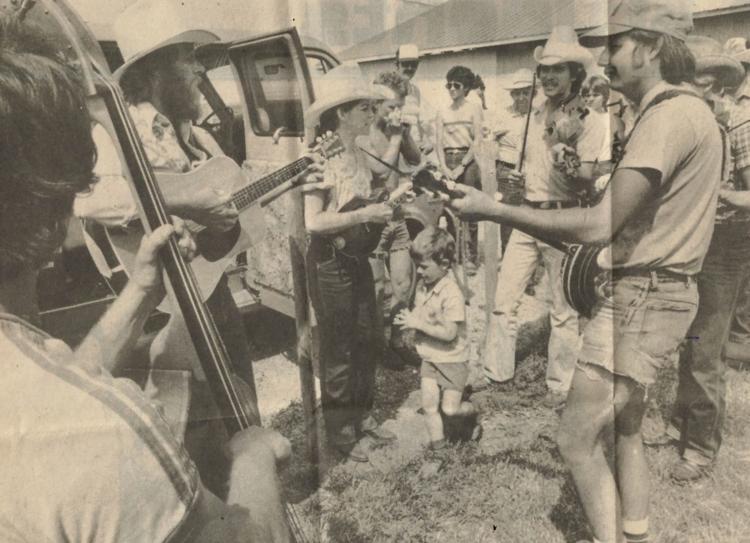 Elite Restaurant and Candy Shop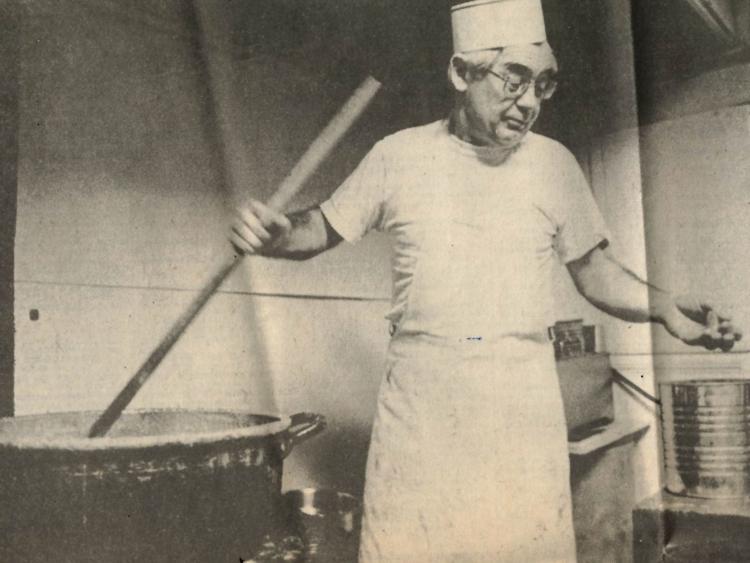 Ed Sullivan's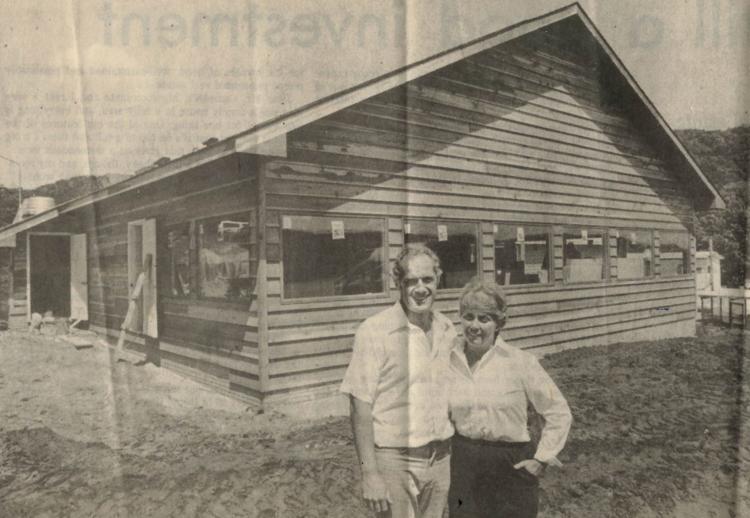 Esteban's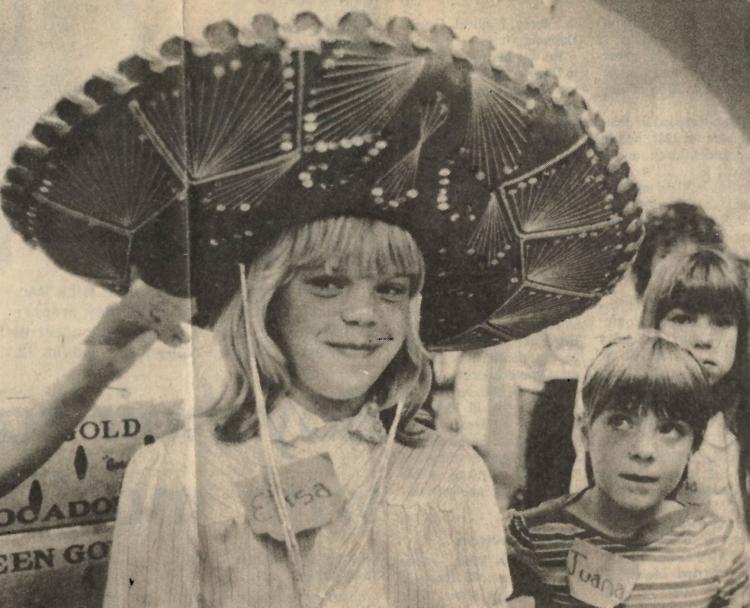 Eversole Motors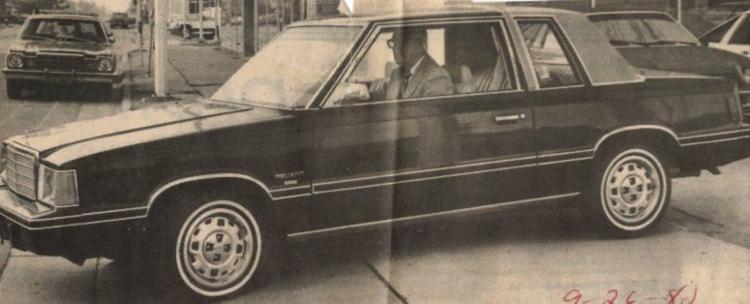 Exel Inn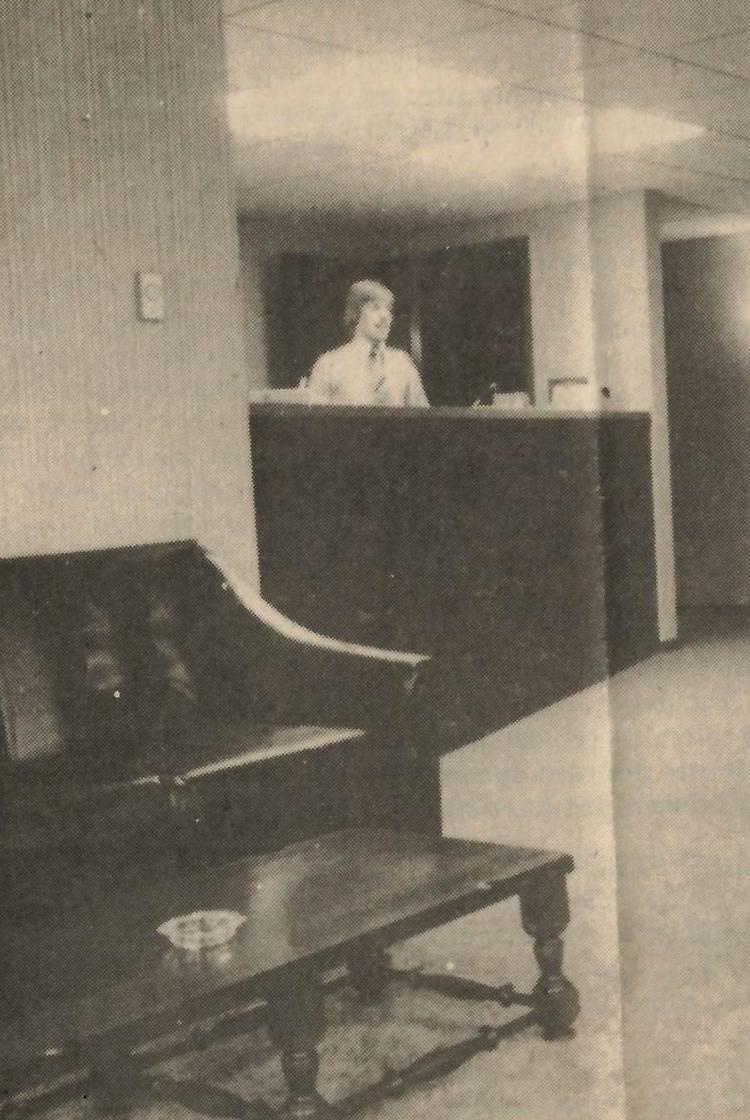 Edwards China Shop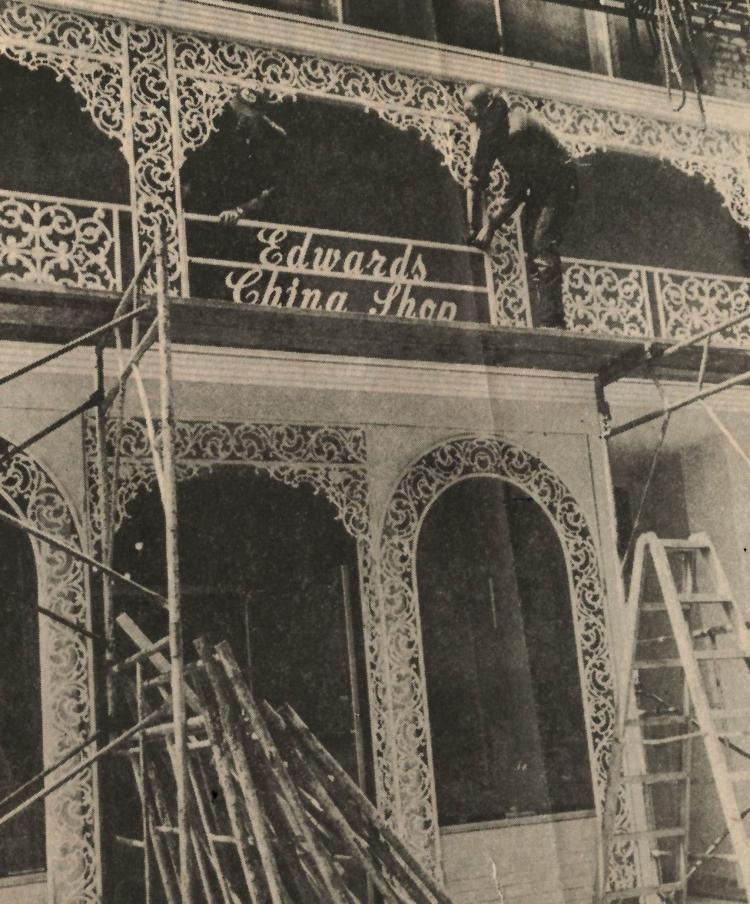 Embers Restaurant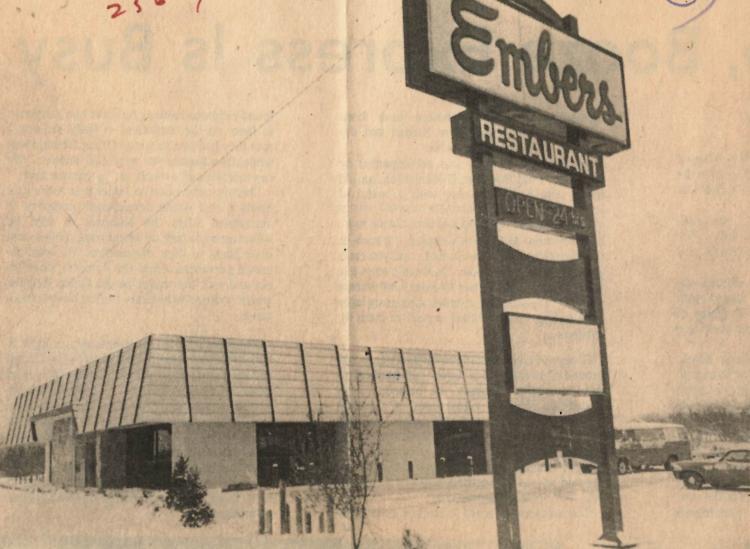 1965: Ellickson Studio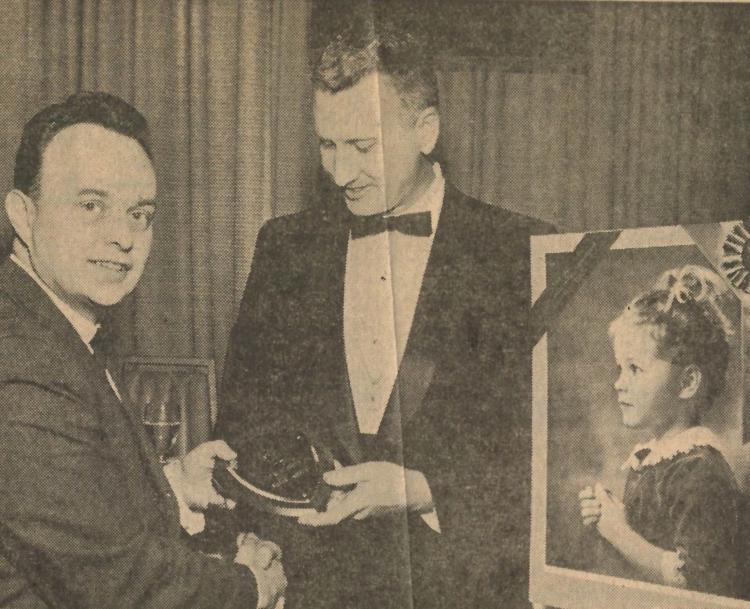 Exchange State Bank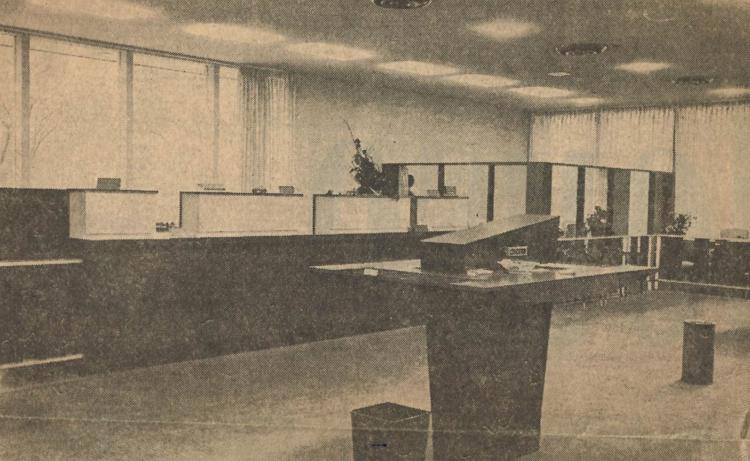 1954: Estell Tall Fashions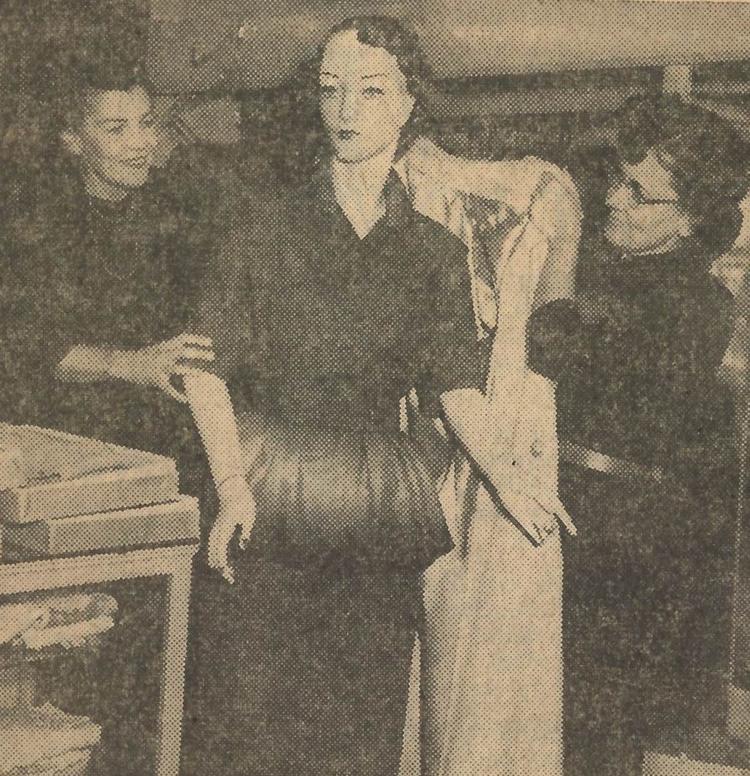 Elfman Marine and Motors
Factory Outlet Mall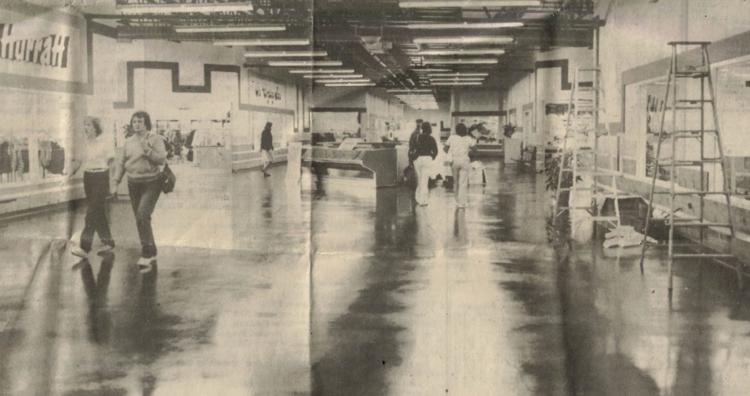 Farm & Fleet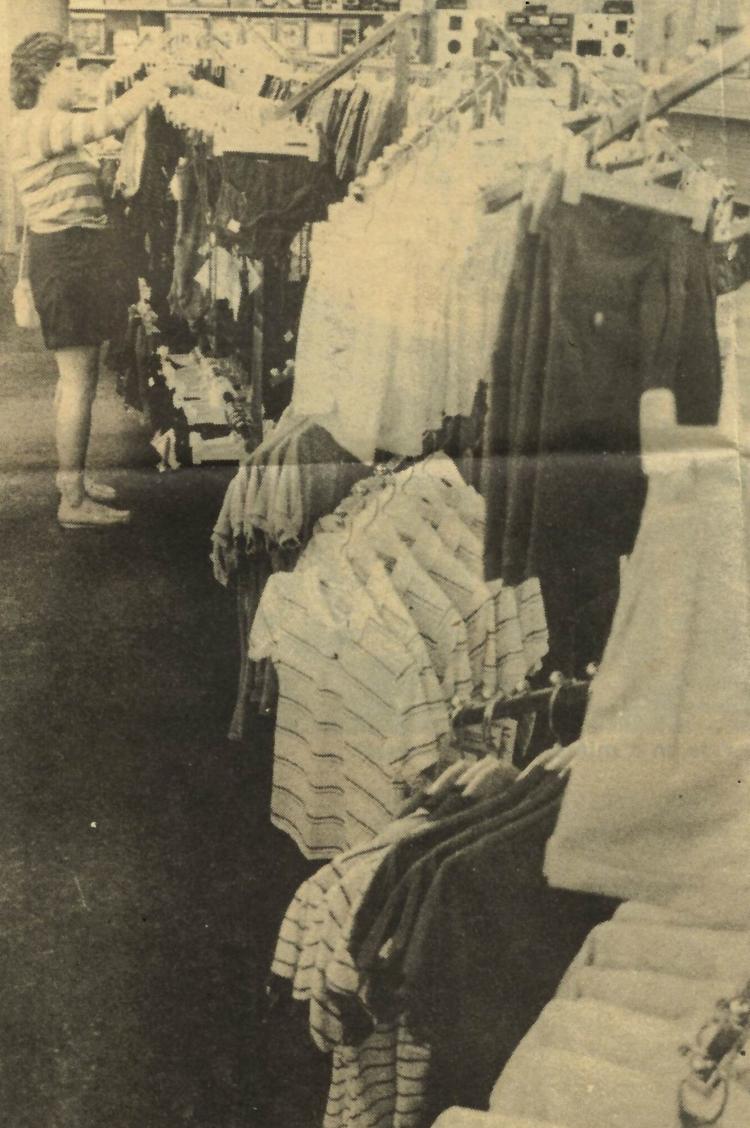 Ferris Shoe and Leather Repair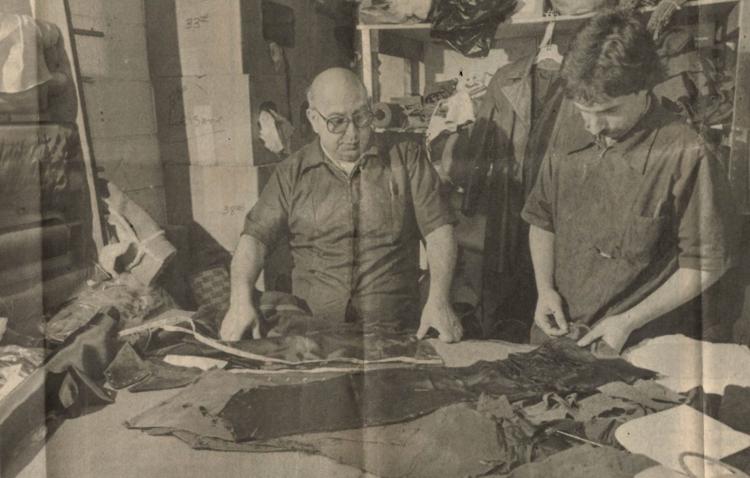 1980: First Bank-La Crosse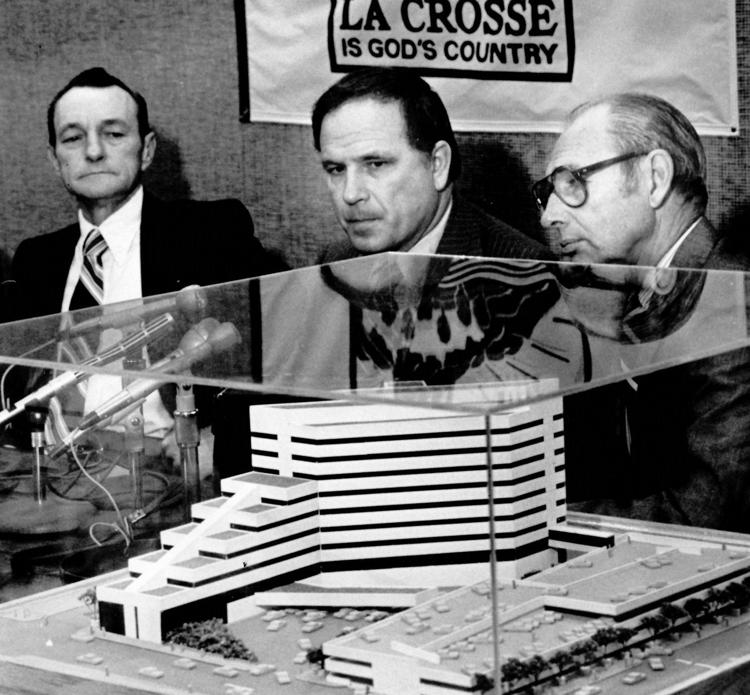 Frenchy's Market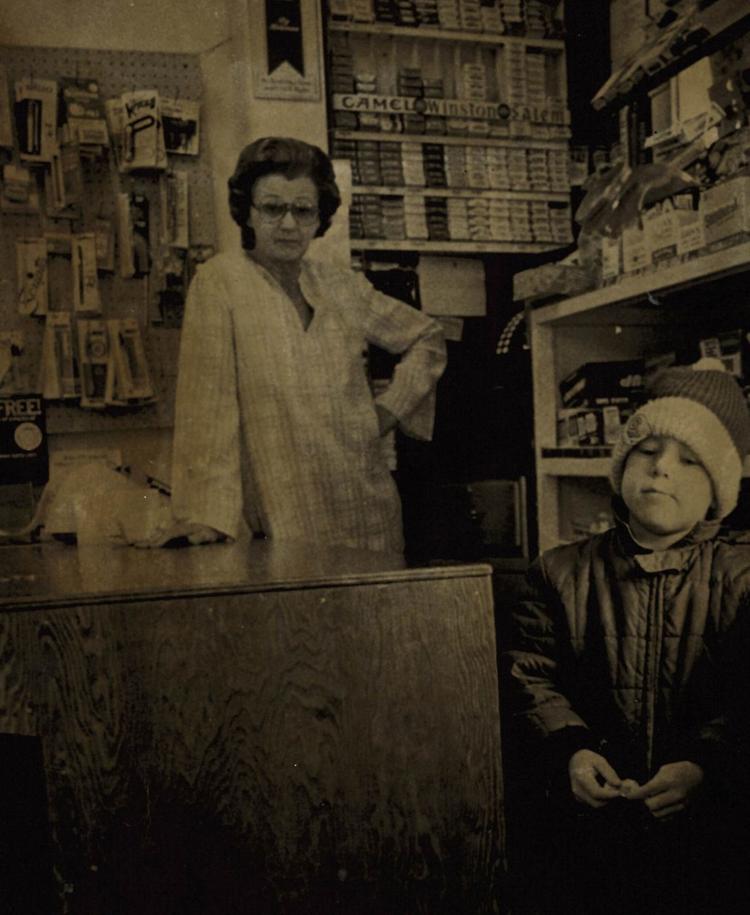 The Freight House Restaurant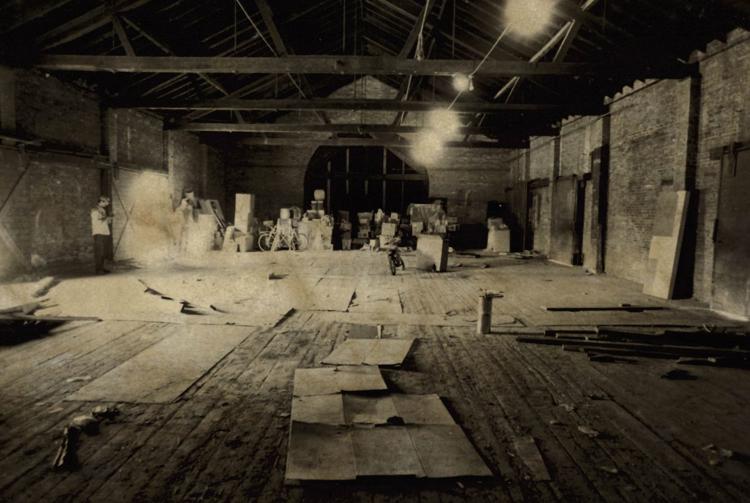 First Federal Savings and Loan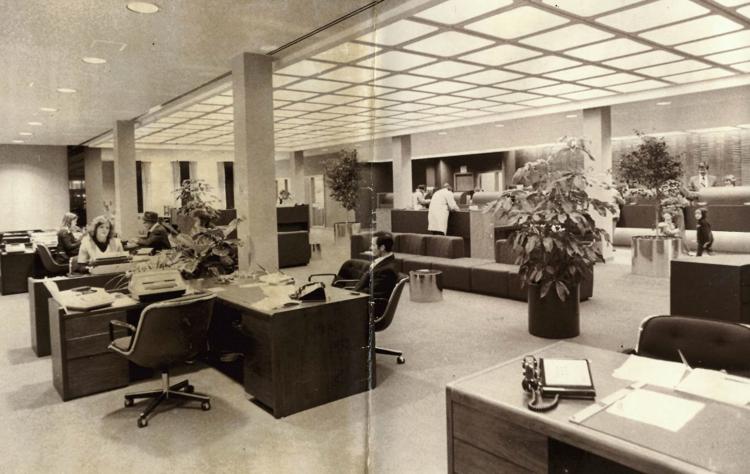 Fastenal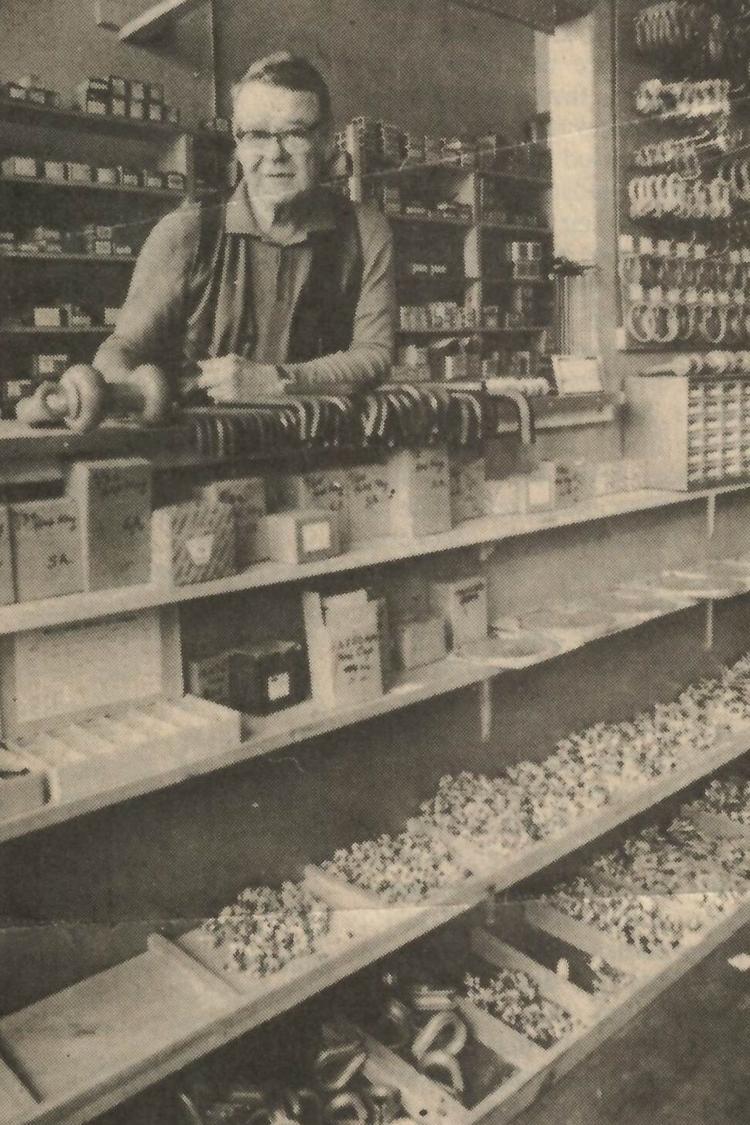 Four Seasons Lounge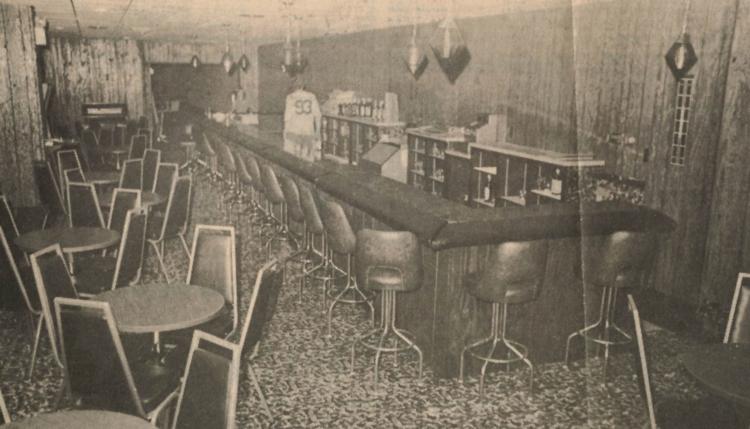 Fireside Restaurant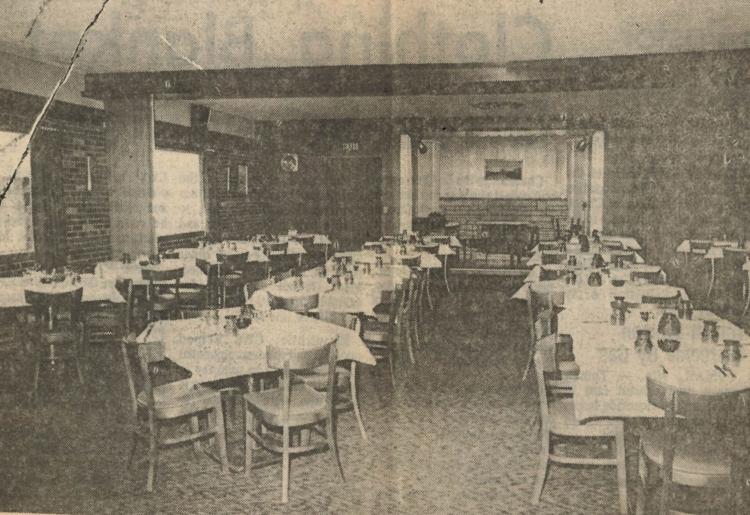 Fitting Knit Shop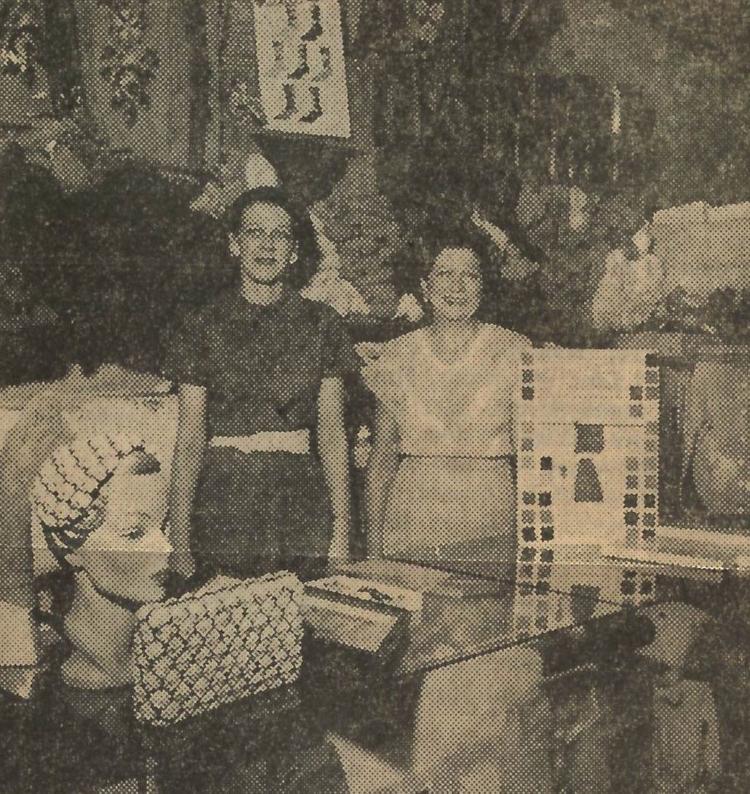 Ground Round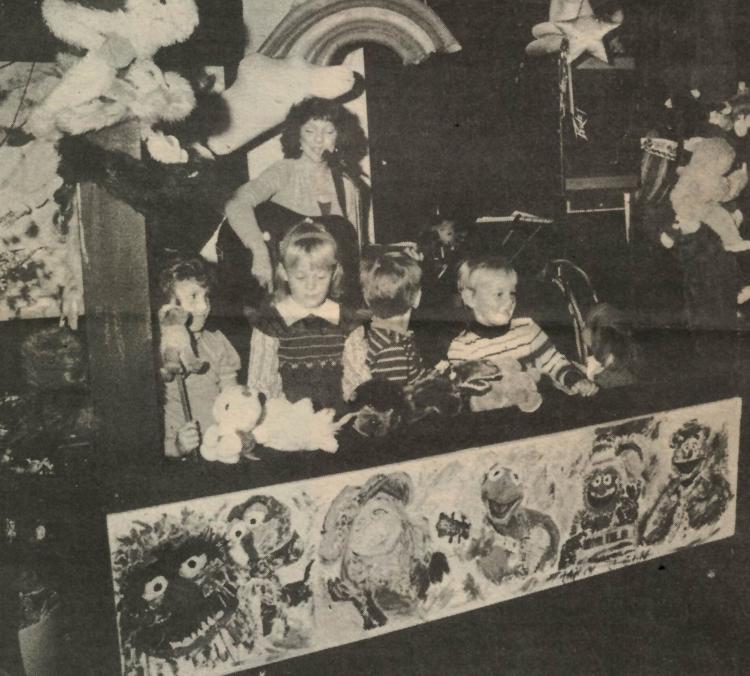 Gantert's Furniture Co.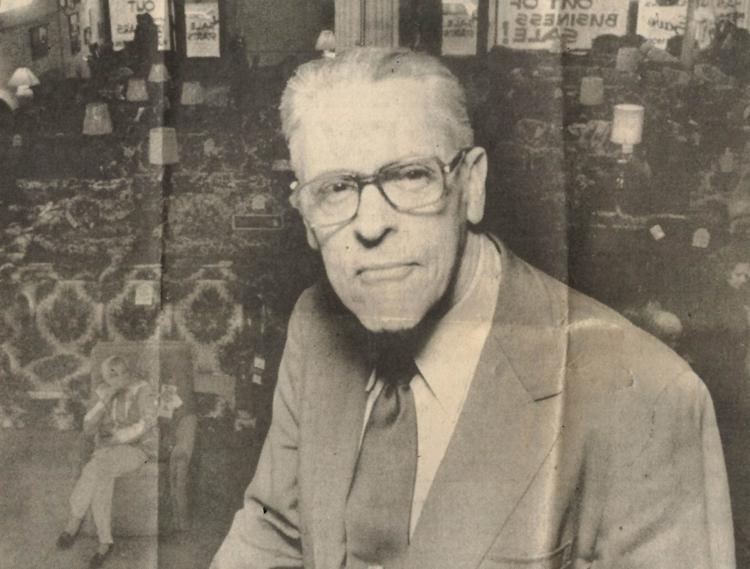 Gaslight Gifts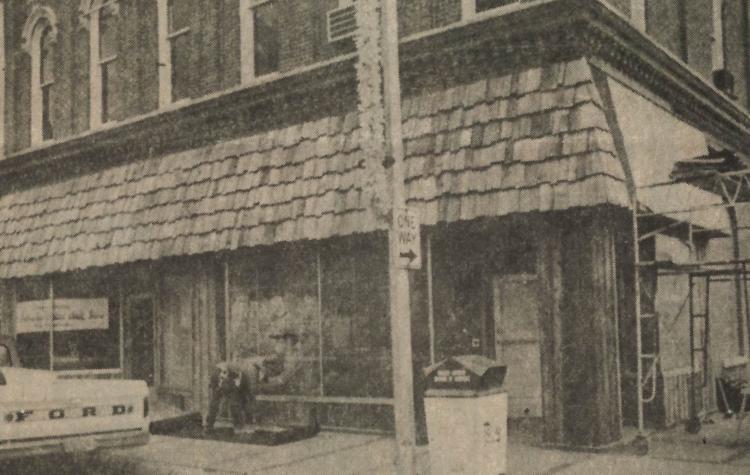 Greenery Shop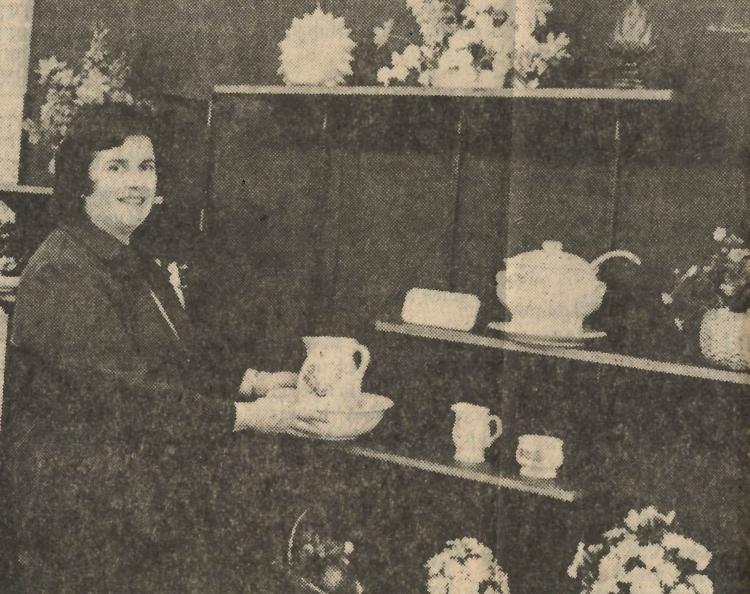 Guys and Dolls Billiard Parlor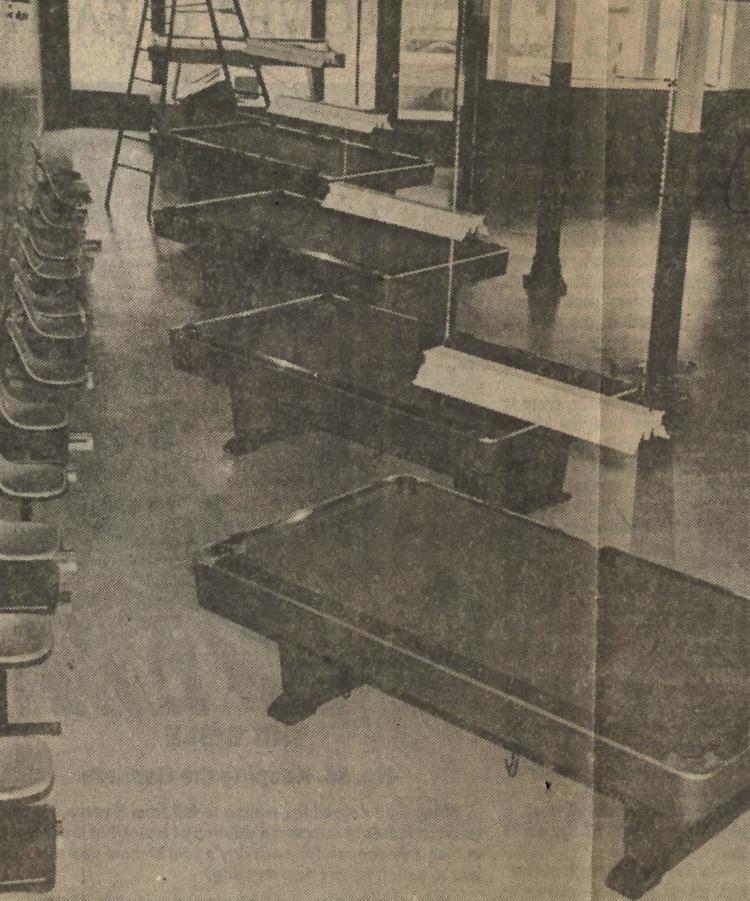 Gerrard Realty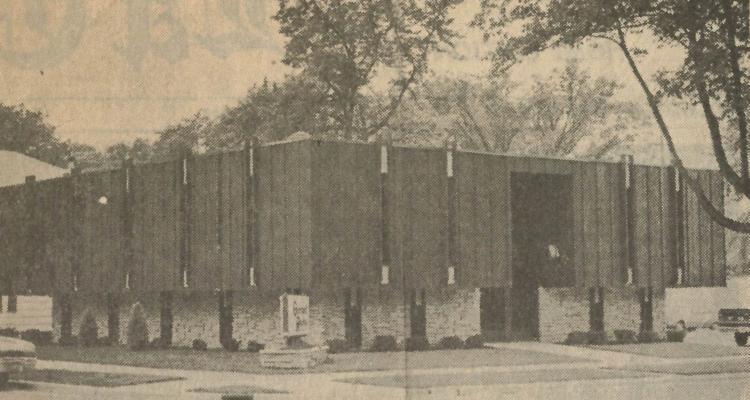 Greyhound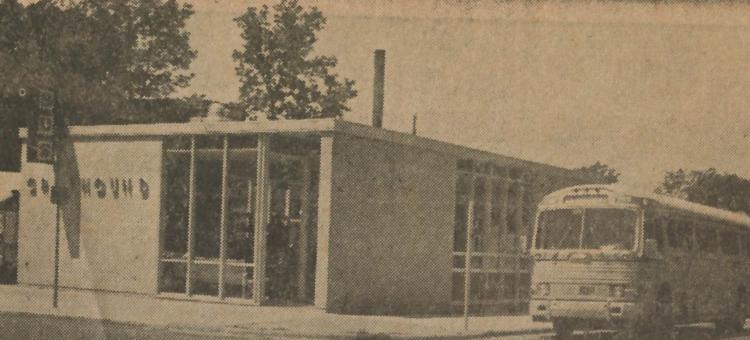 Gambles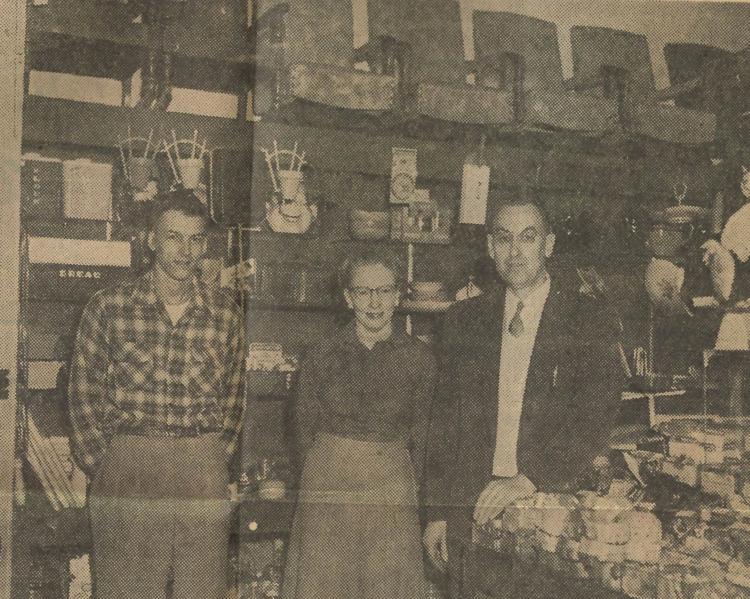 Garvalia China Shop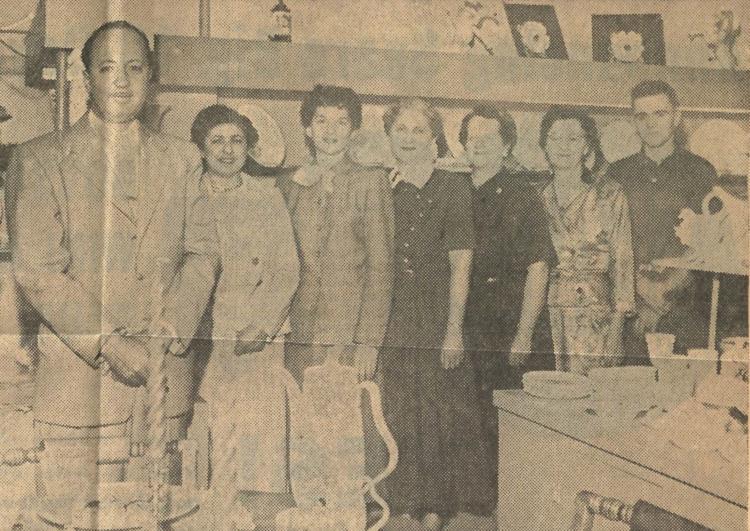 1948: Grand Hotel
Happy Joe's Pizza and Ice Cream Parlor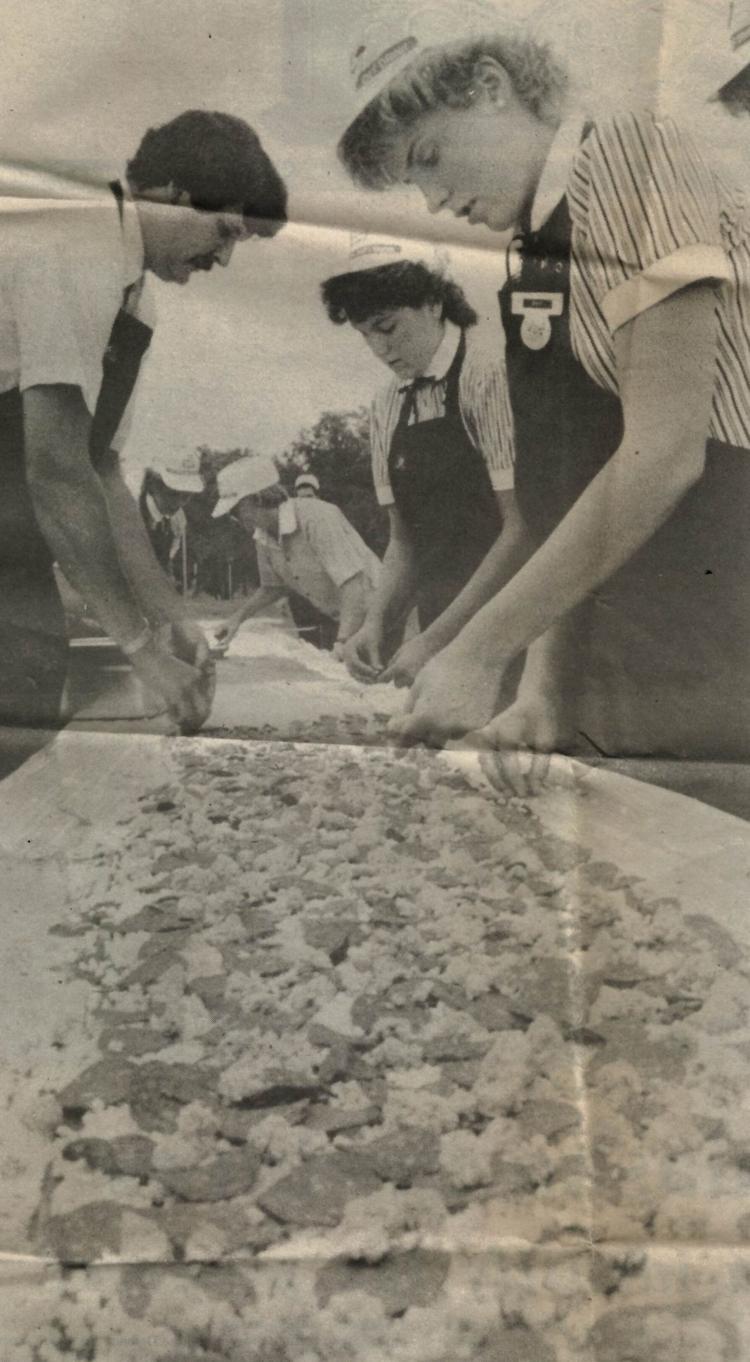 1984: Hollywood Theater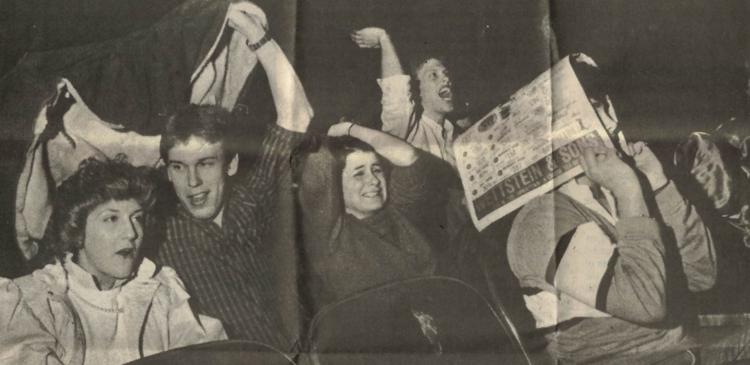 Hansen's IGA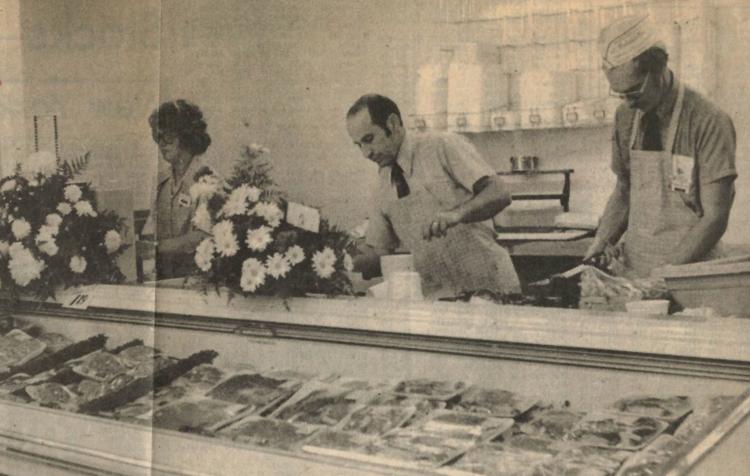 Herberger's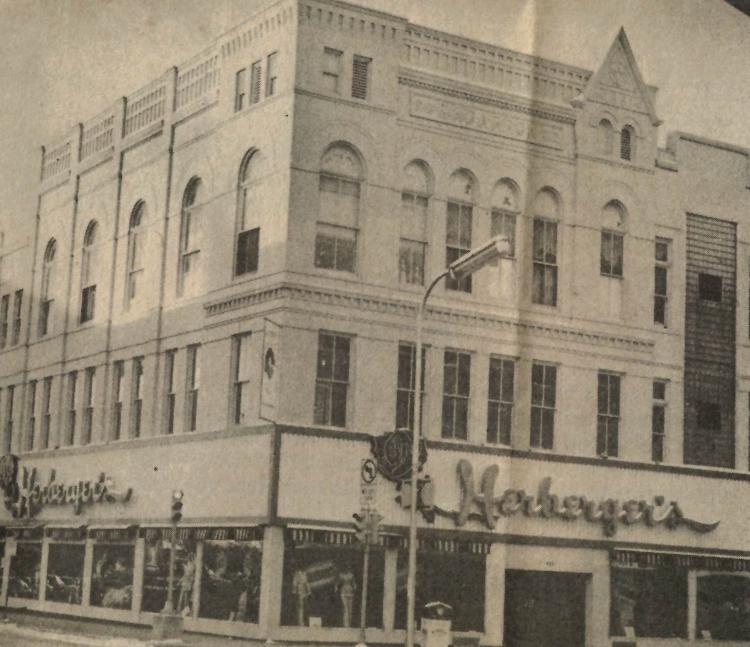 Hungry Peddler
1972: Hoffman House Restaurant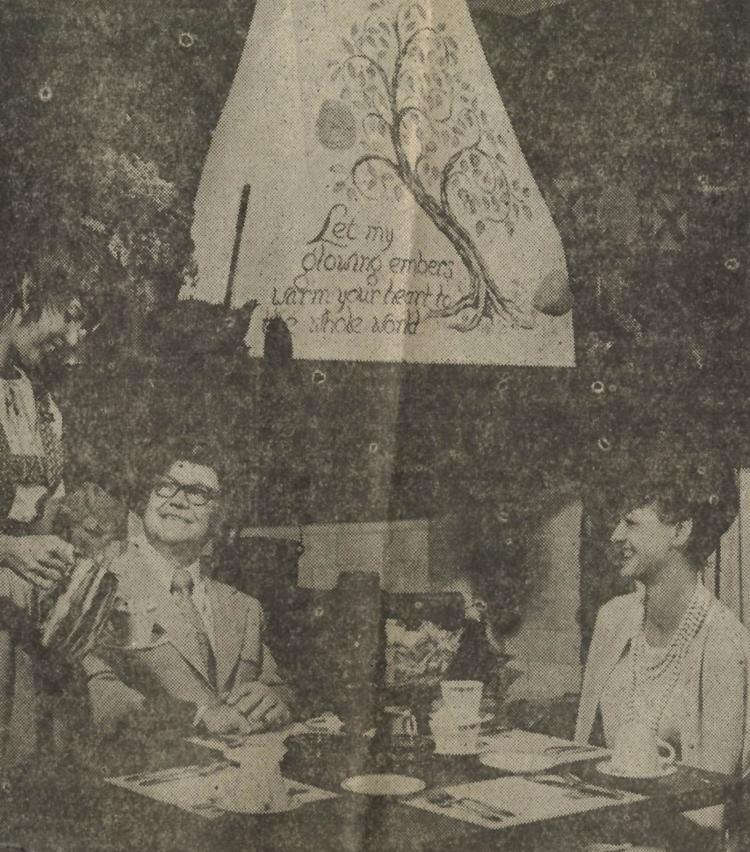 Hoeschler Drugs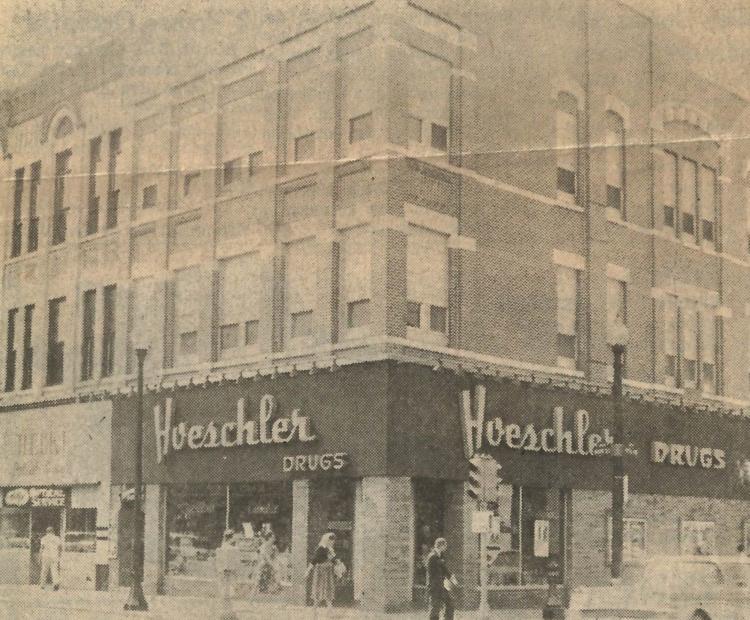 Honig's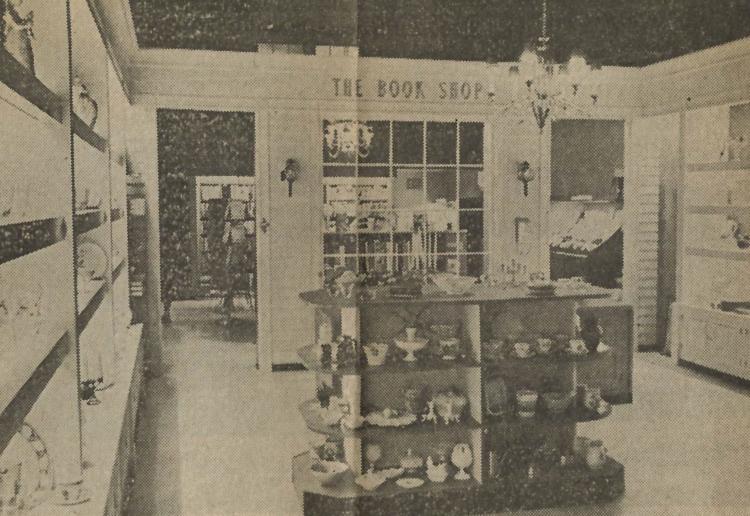 Henry's Drive-In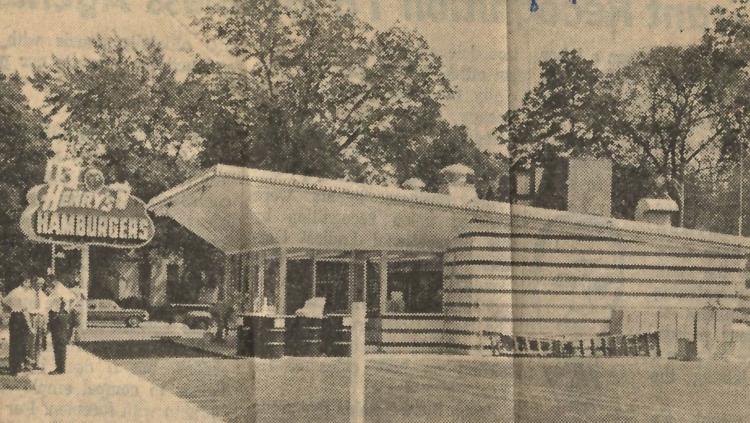 Holiday Inn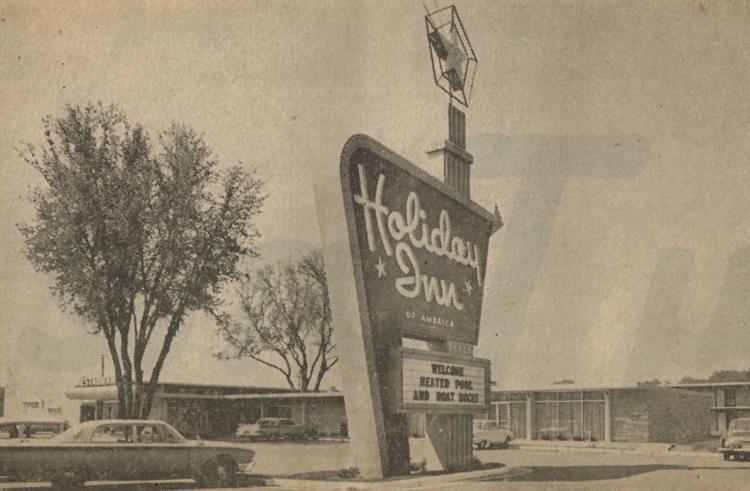 1954: Howards Clothes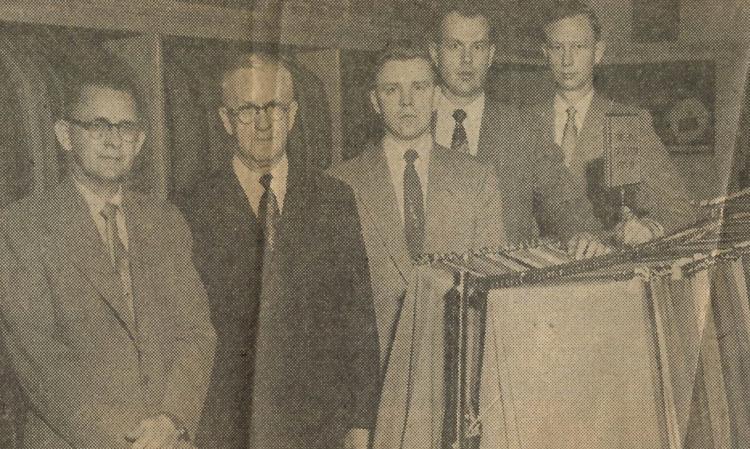 1954: Heraldson's Shoe Store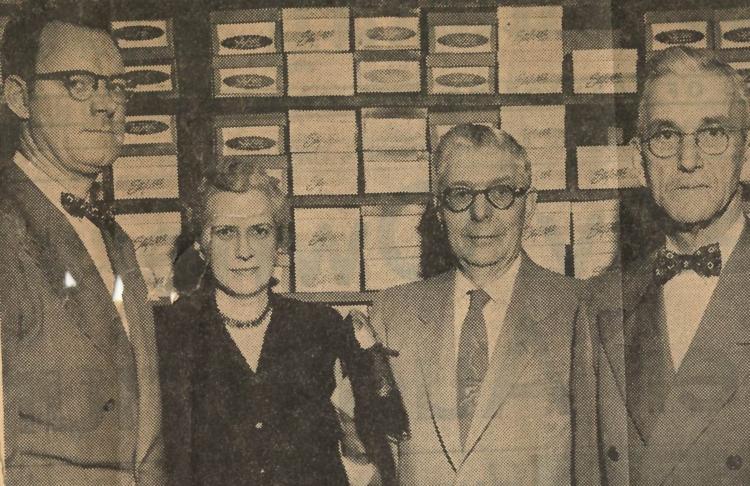 1952: Harmony Cafe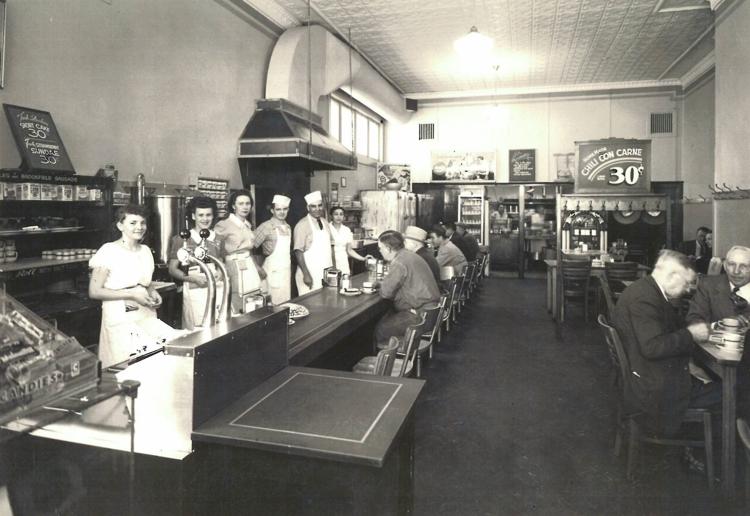 International Video and Gift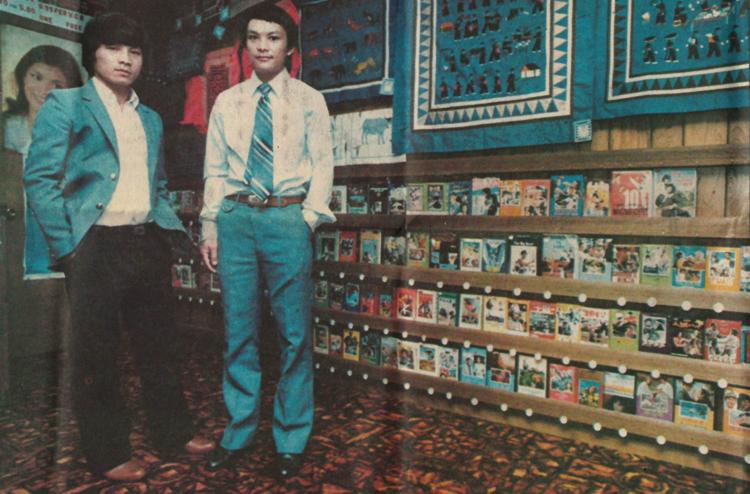 International Bake Shoppe
Interior Designs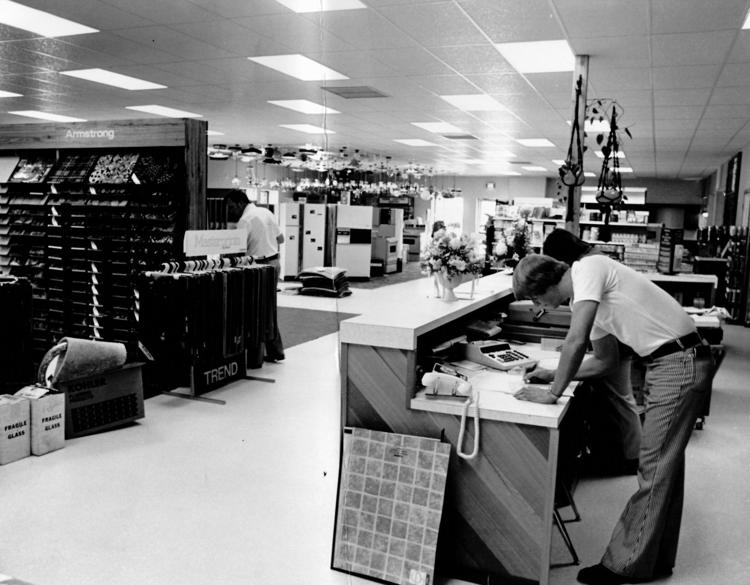 Imperial Motors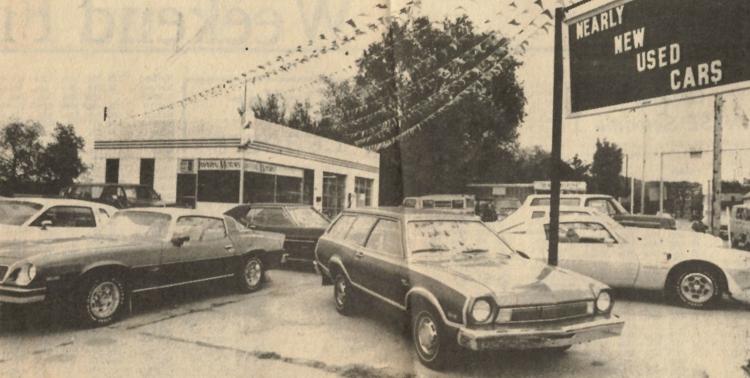 Inland Printing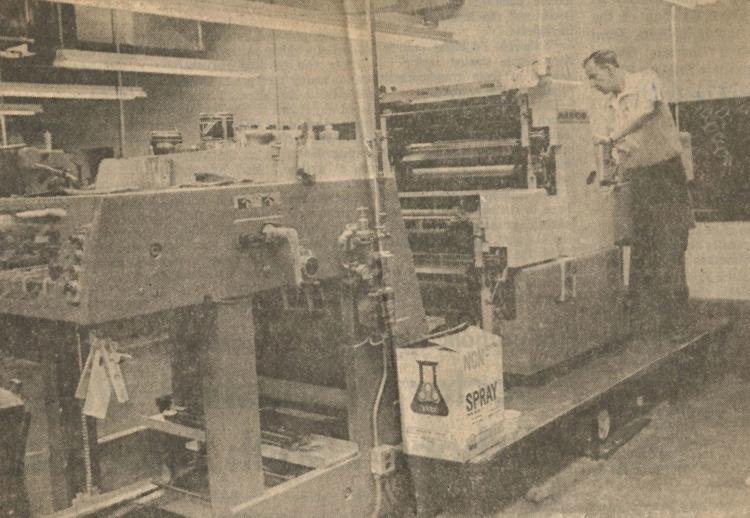 Ivy Inn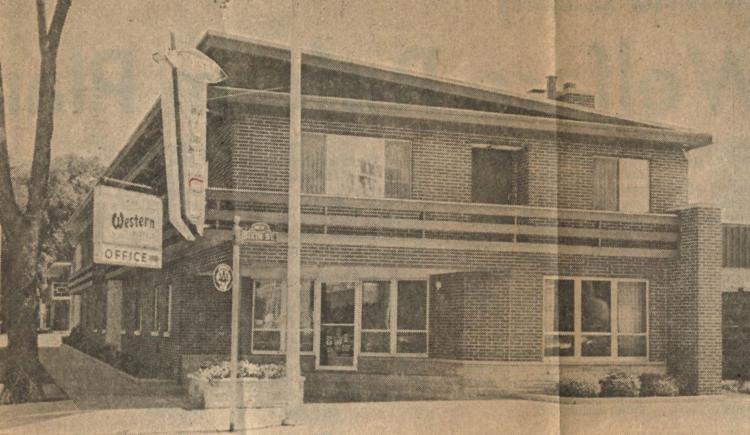 1954: Ikert's Food Market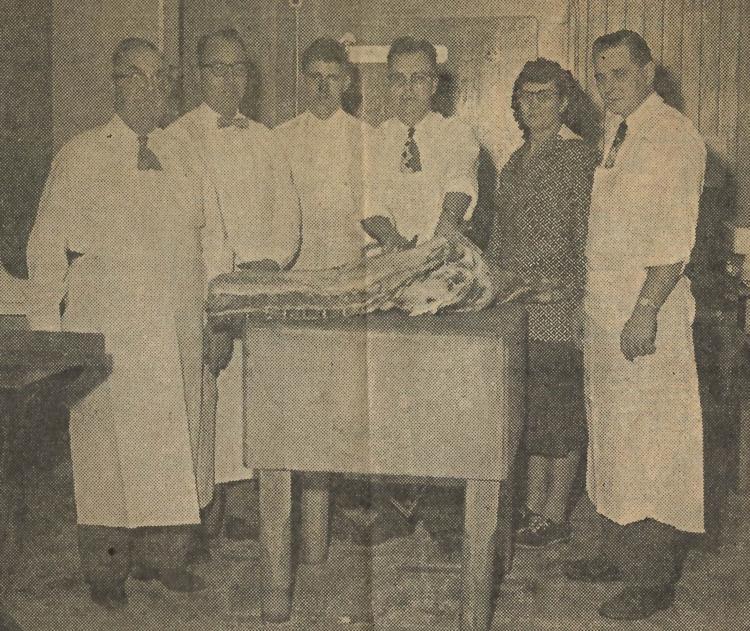 Jan Walter Fabric Shop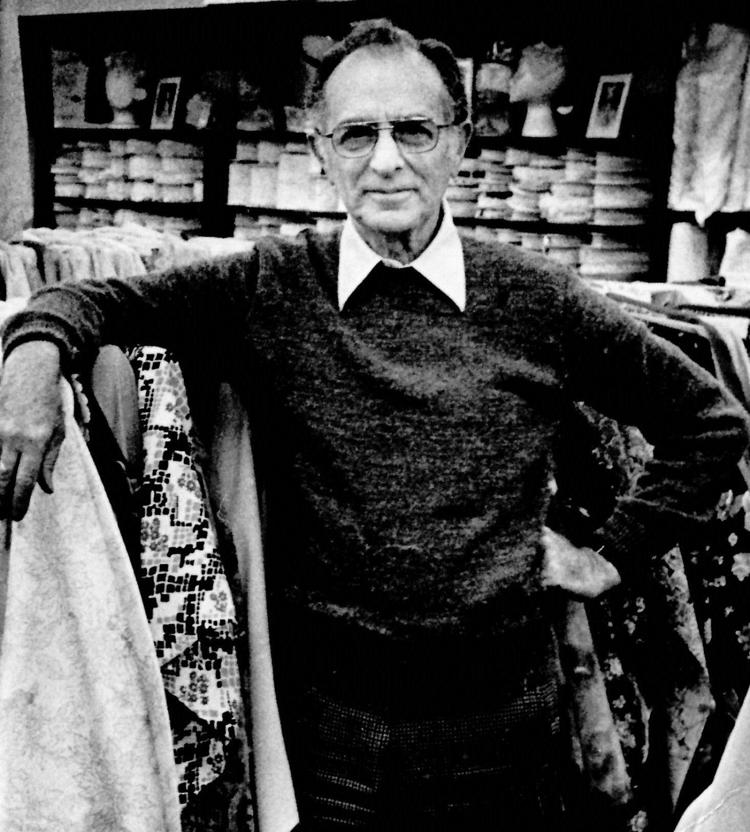 Jensen's Cafe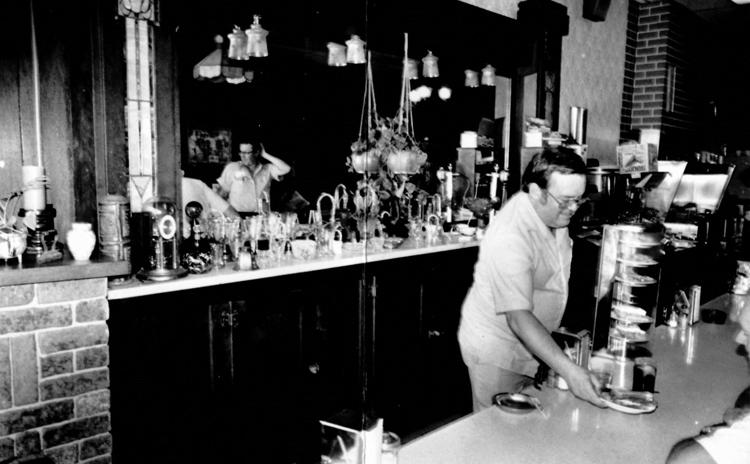 Johnnie's Aloha Service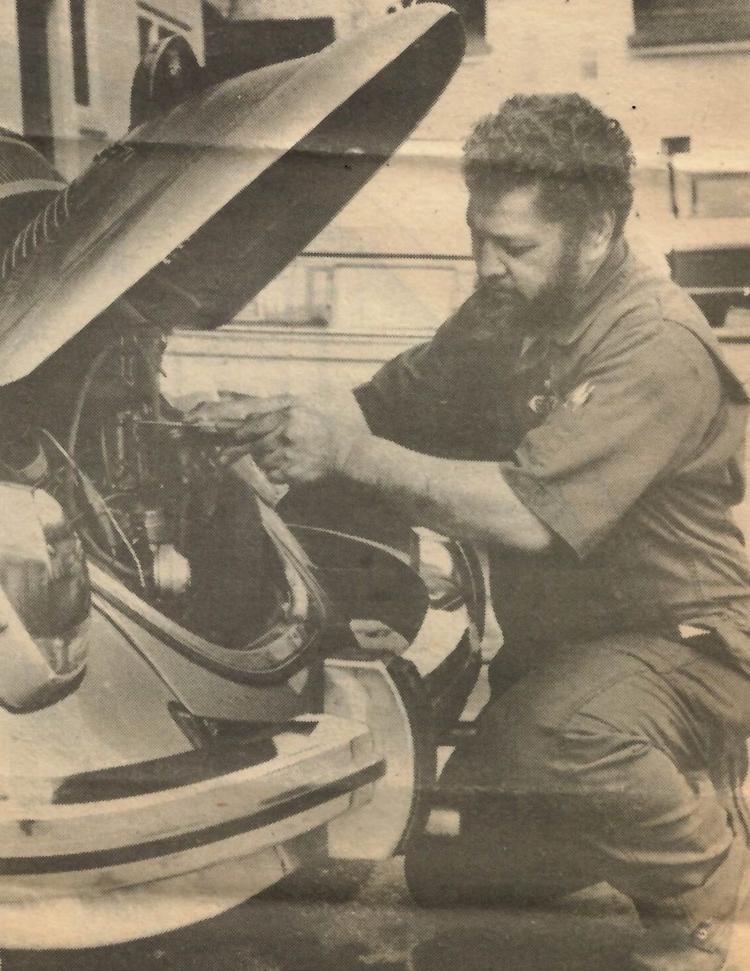 Jewel Box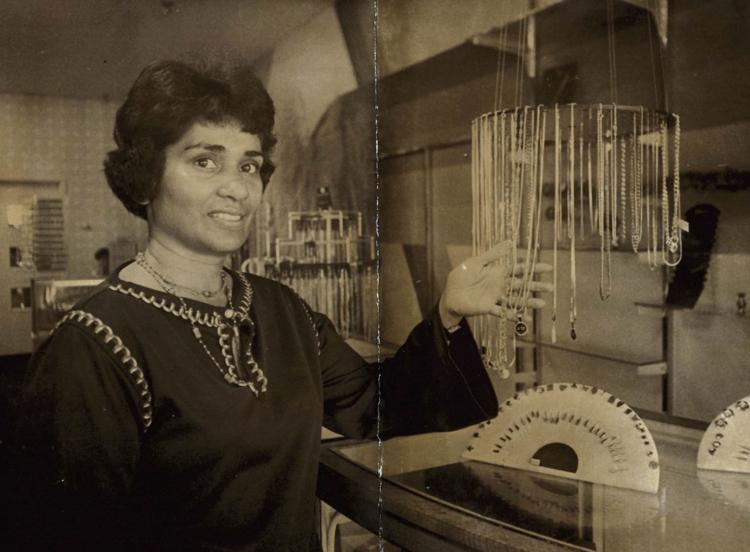 Jolivette Cleaners and Laundry
Jeffrey's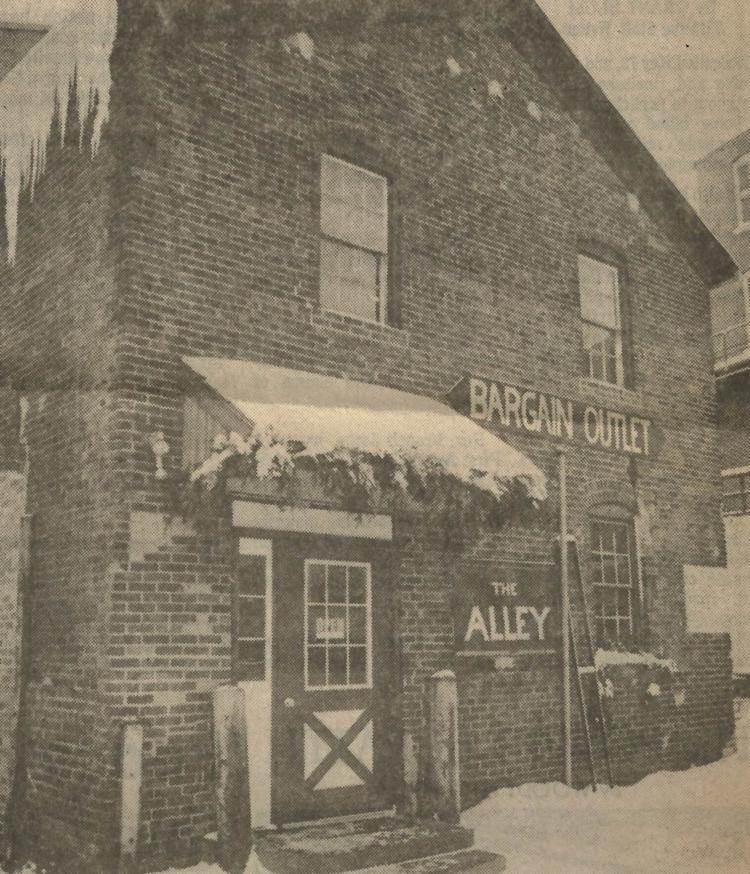 1970: Johnson's Junior Miss Shop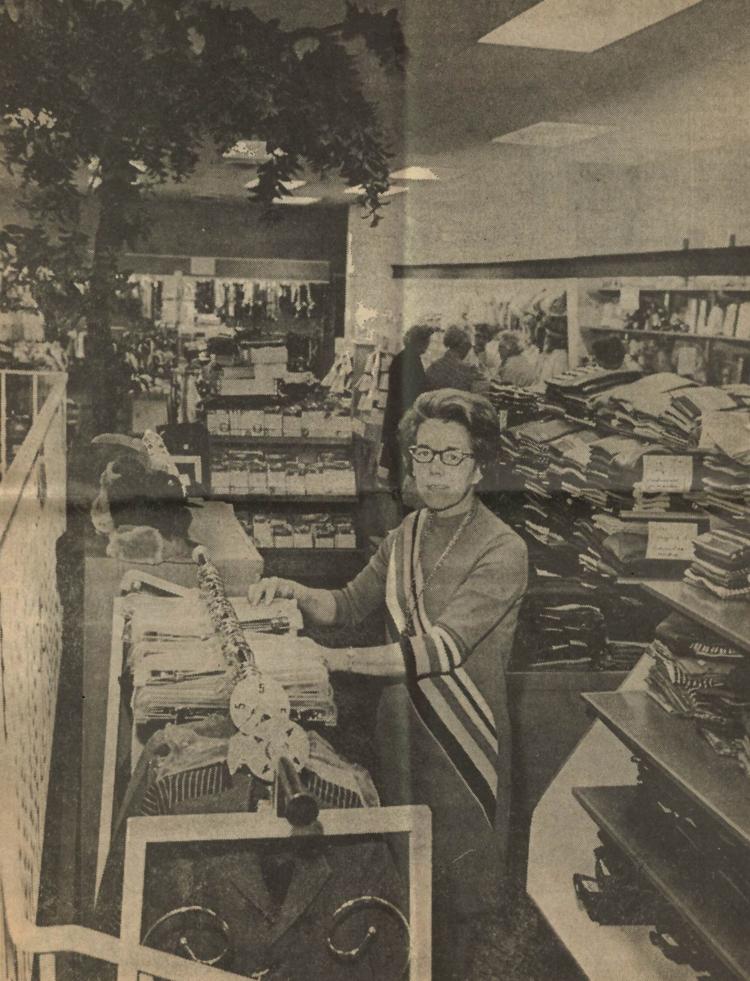 1957: Jackson Plaza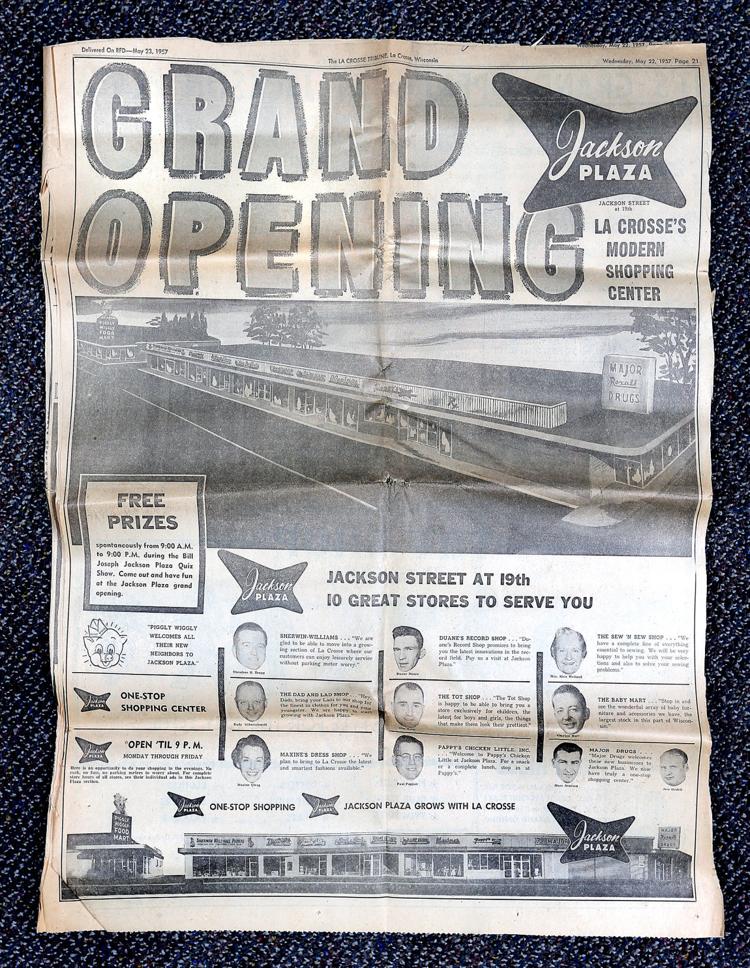 Kelly Furniture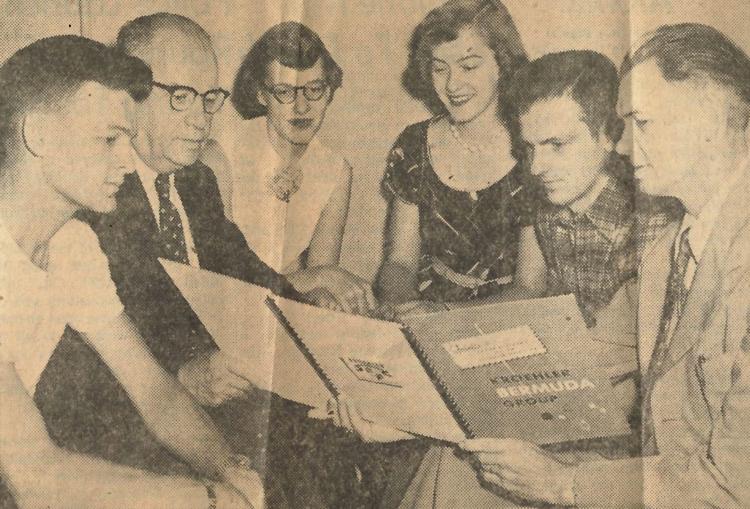 Kroner's Hardware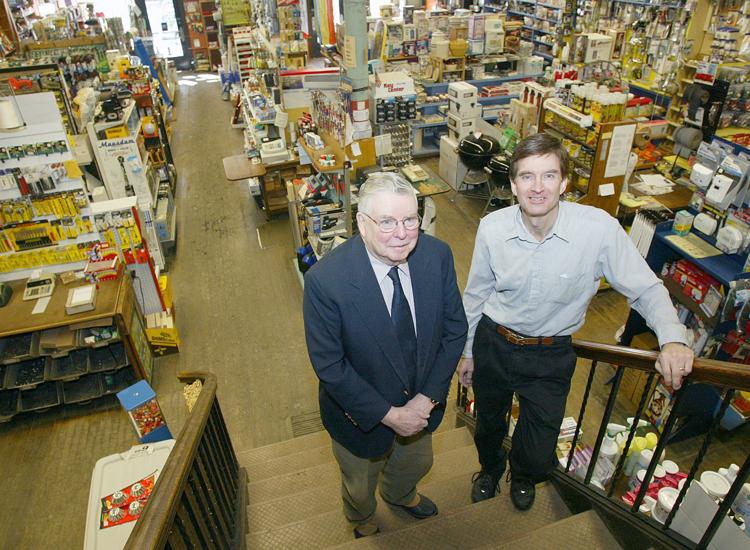 Kids Port USA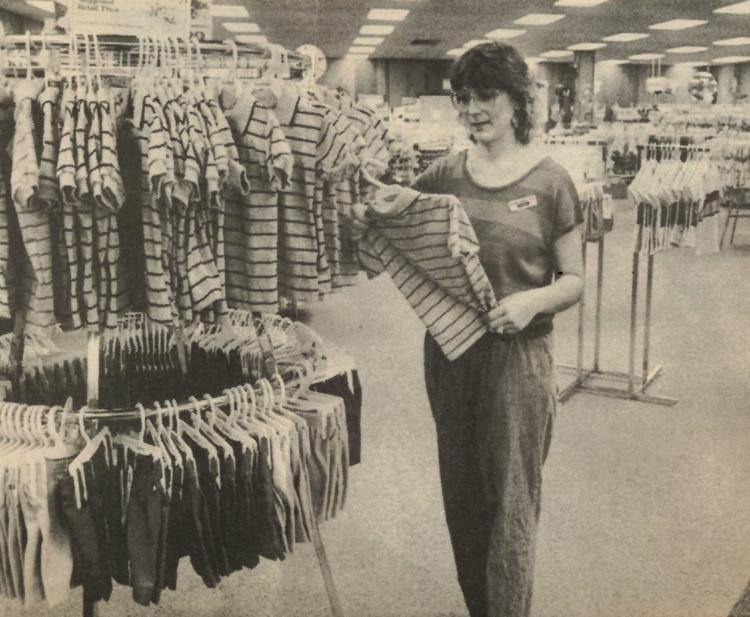 1984: K&G Costumes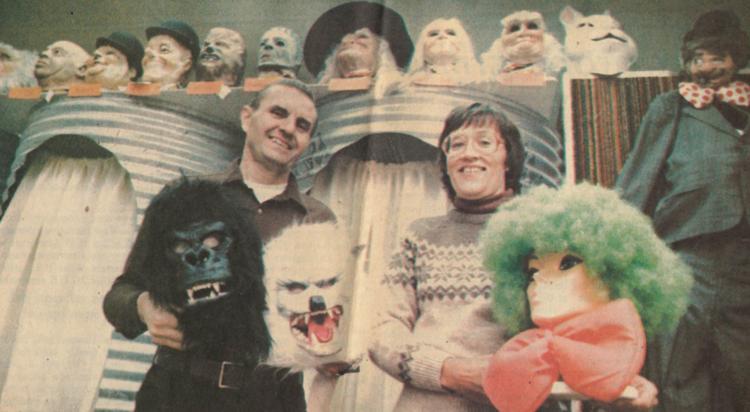 Kwik Trip
Kathan Lumber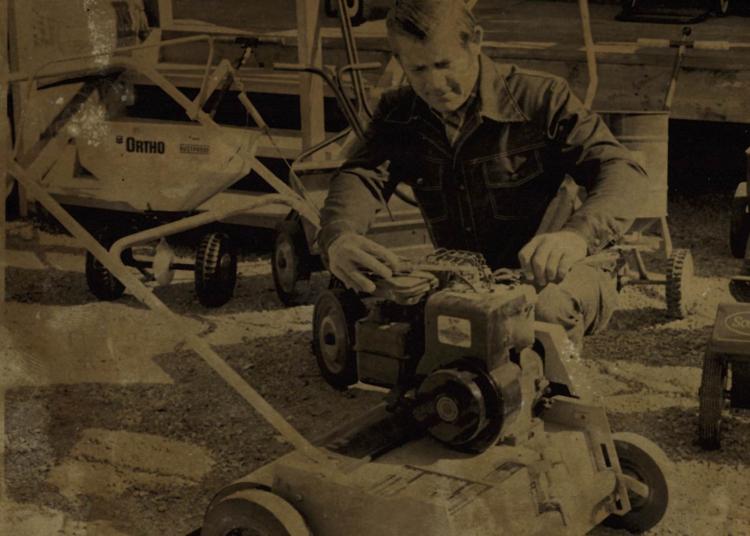 Kentucky Fried Chicken
1972: King Cinema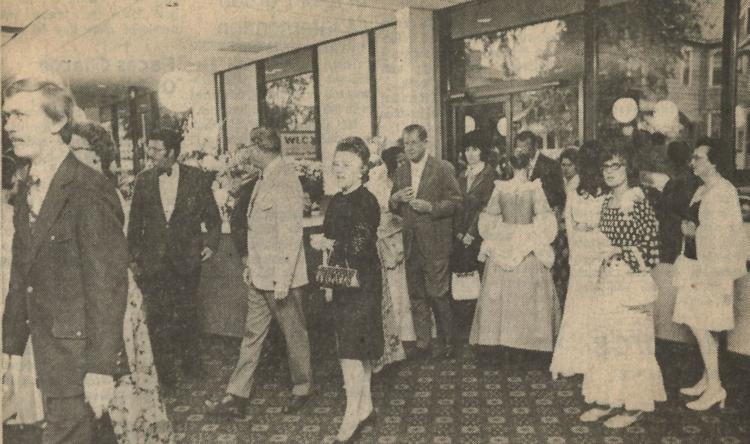 1971: Kewpee Lunch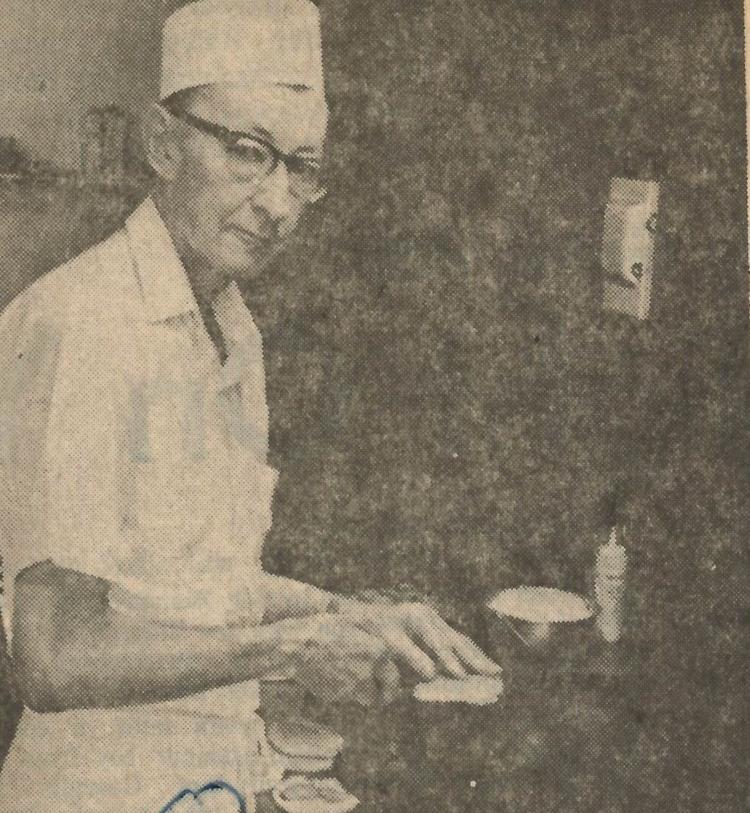 1965: Kmart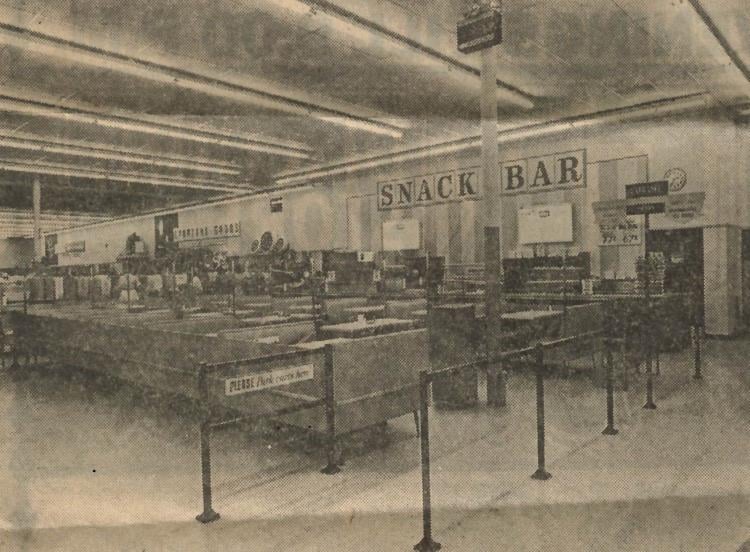 1964: Kerr's Grocery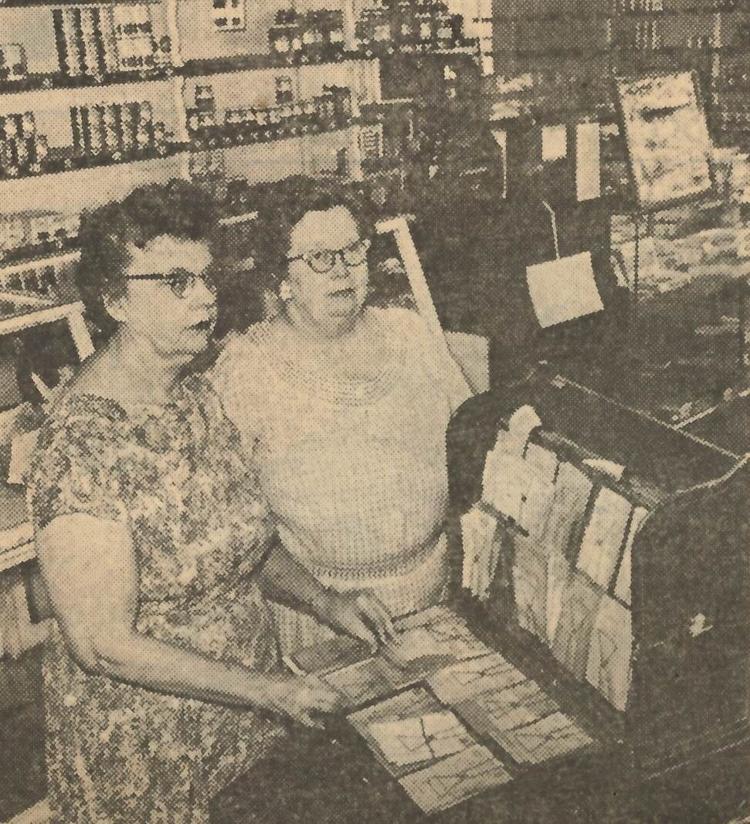 1957: Kroger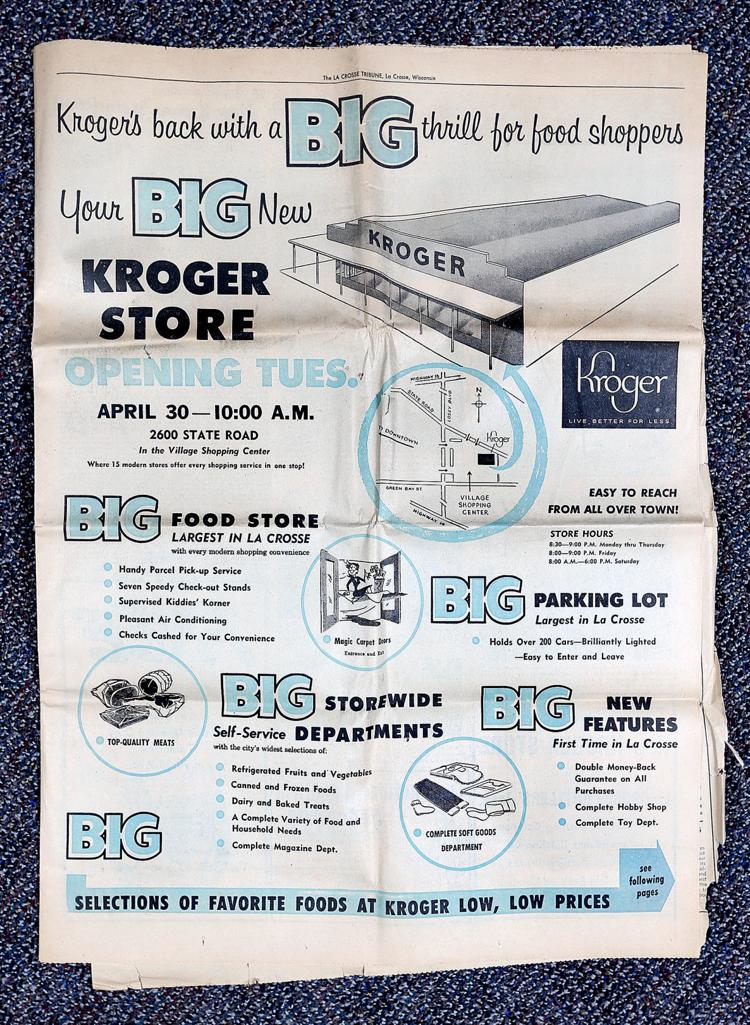 Kaybee Store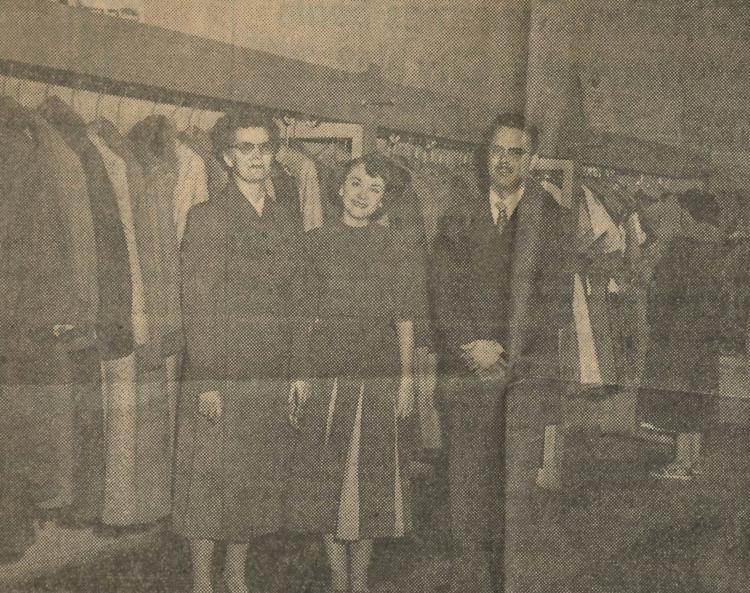 Kratt Lumber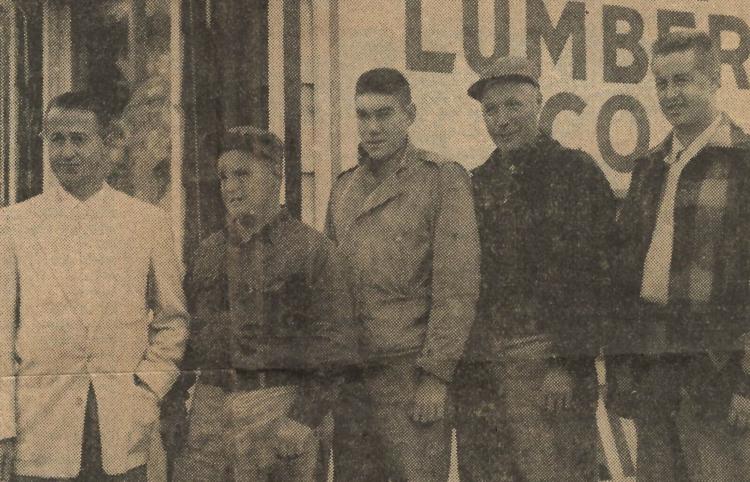 La Crosse Tribune
Linda's Bakery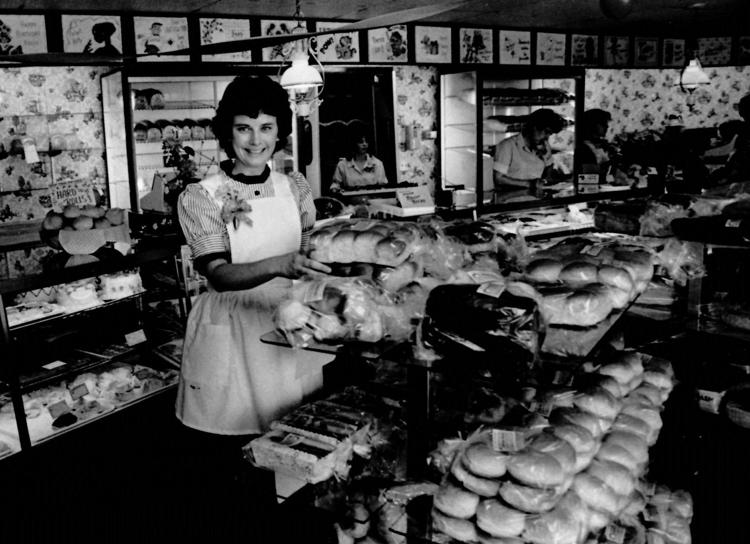 1982: Lorillard building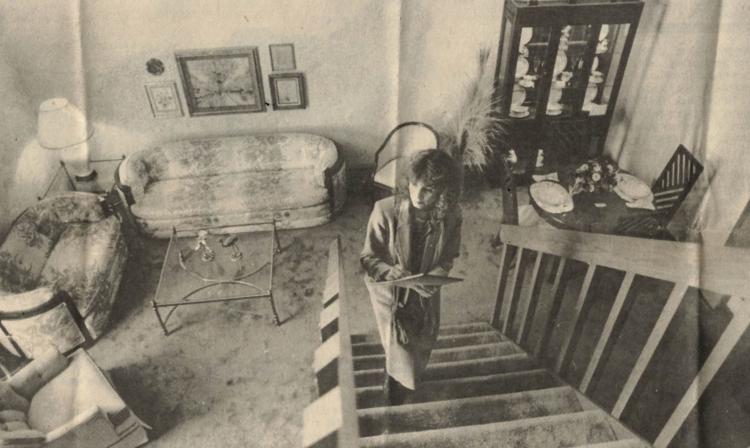 1982: Leithold Music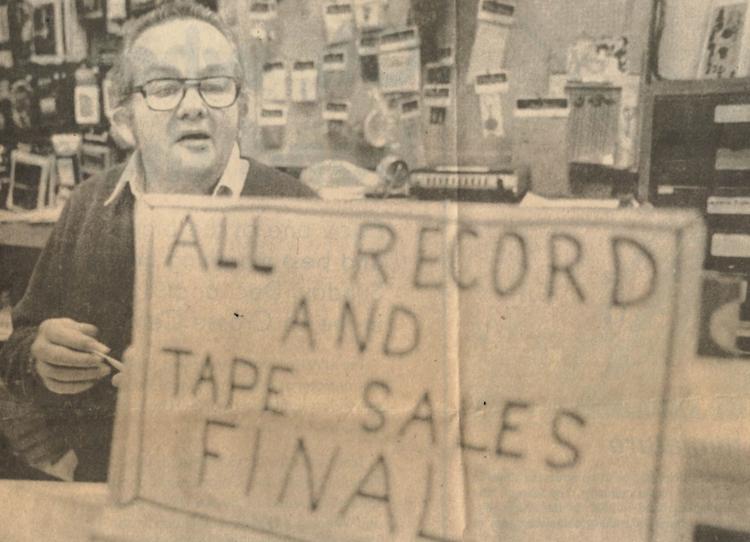 Lakeview Foods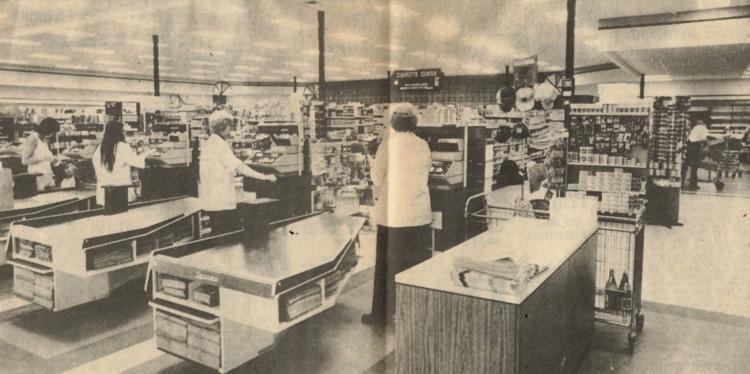 1978: La Crosse Answering Service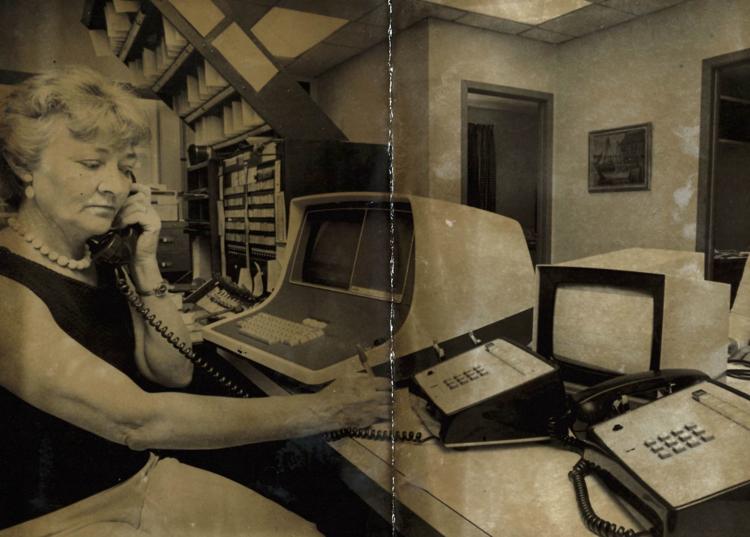 1978: Lenny's Shoe Repair
1972: Louie Bantle's Restaurant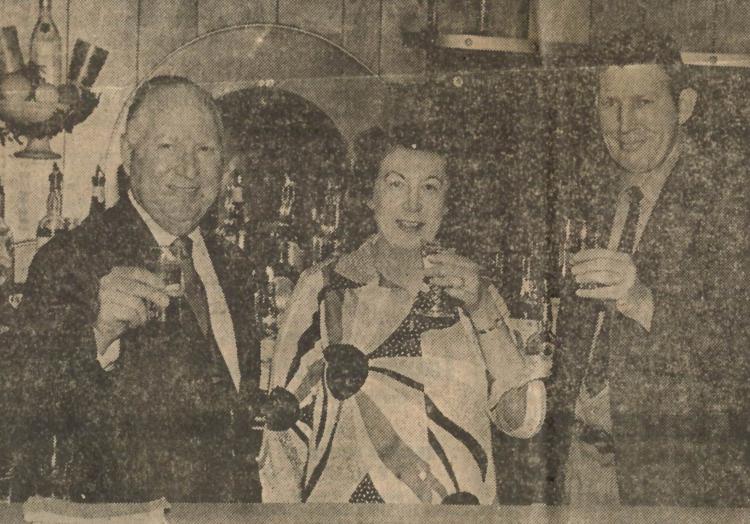 La Crosse Furniture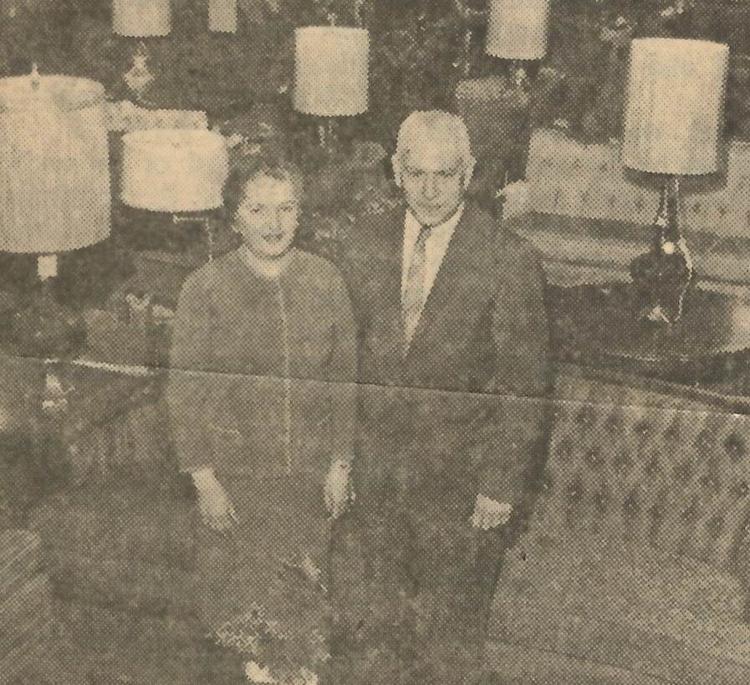 La Crosse Rubber Mills Co.

Leath Furniture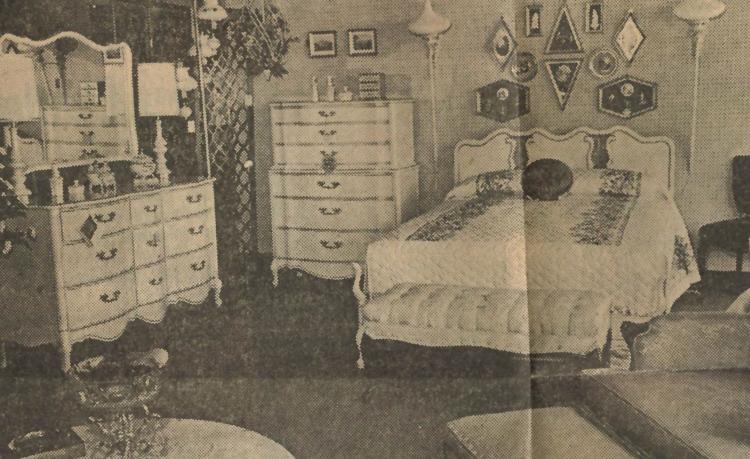 1955: La Crosse Beauty School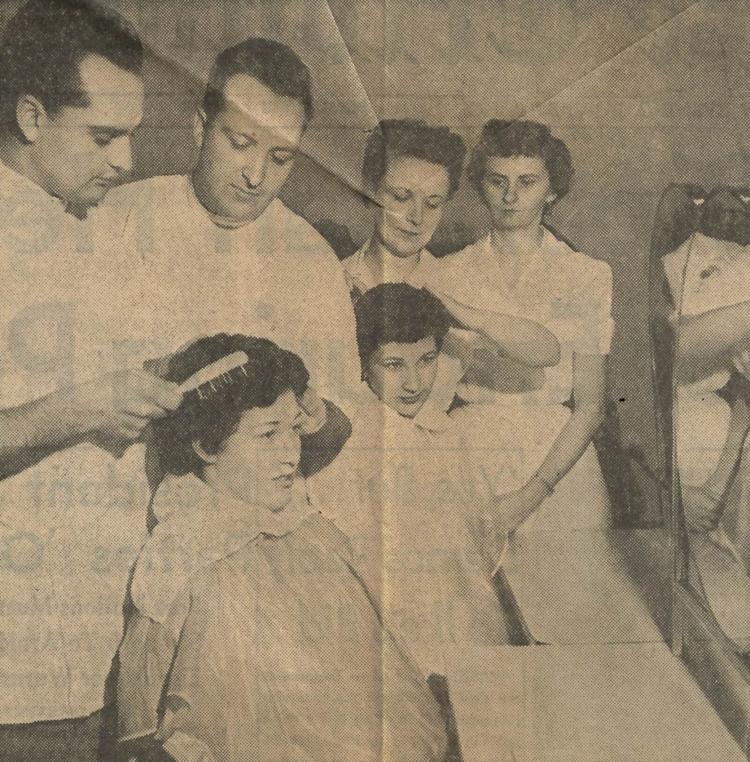 1954: Lottie's Ready-to-Wear Shoppe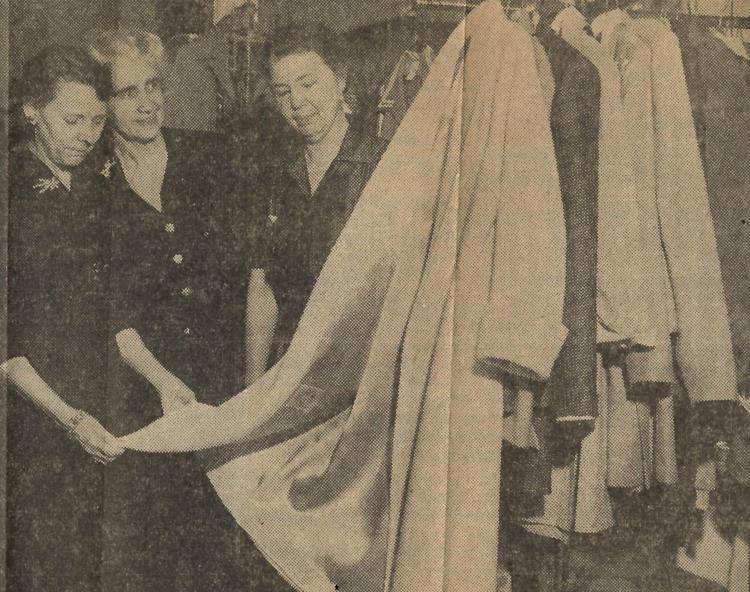 Maid-Rite Cafe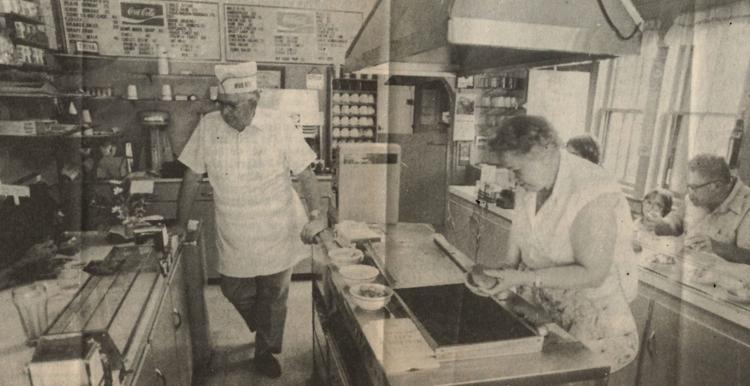 Michael's Cerise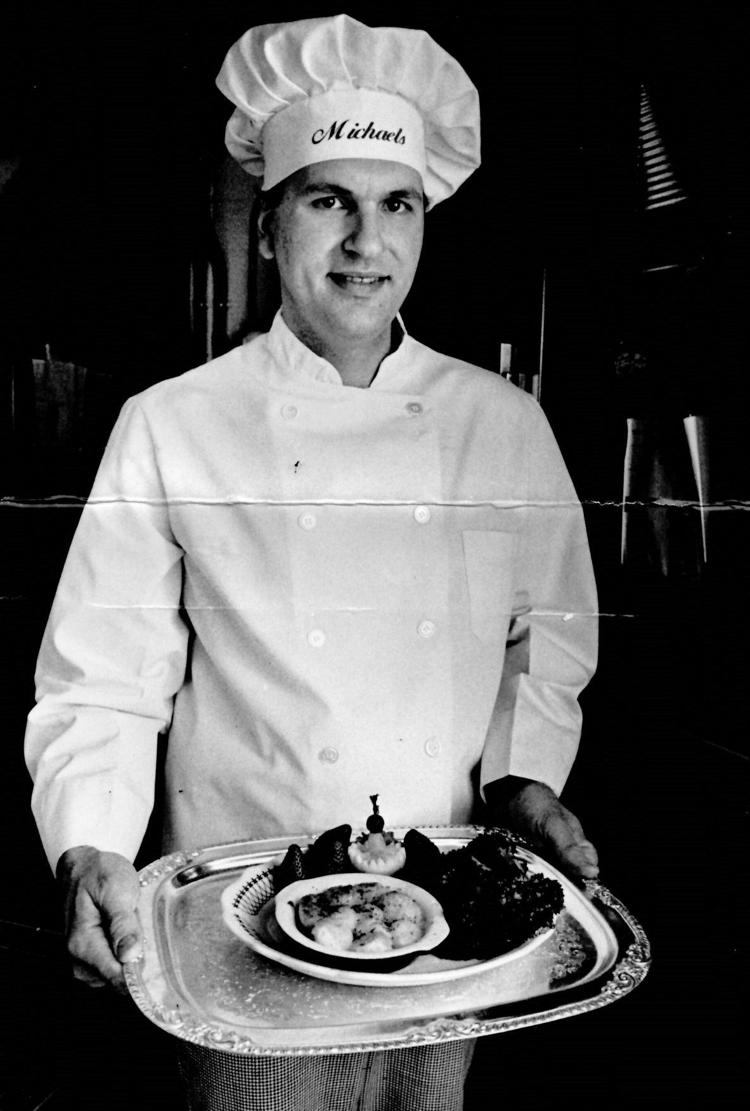 Marineland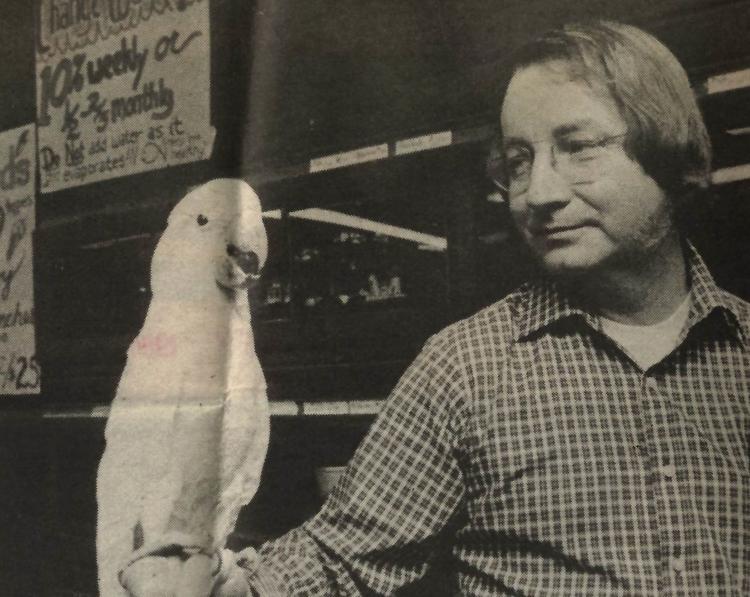 Mississippi Valley Airlines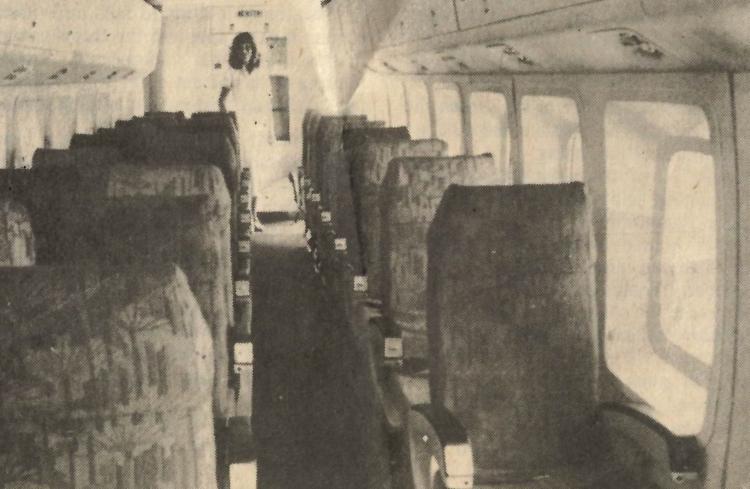 Mai-Tai Supper Club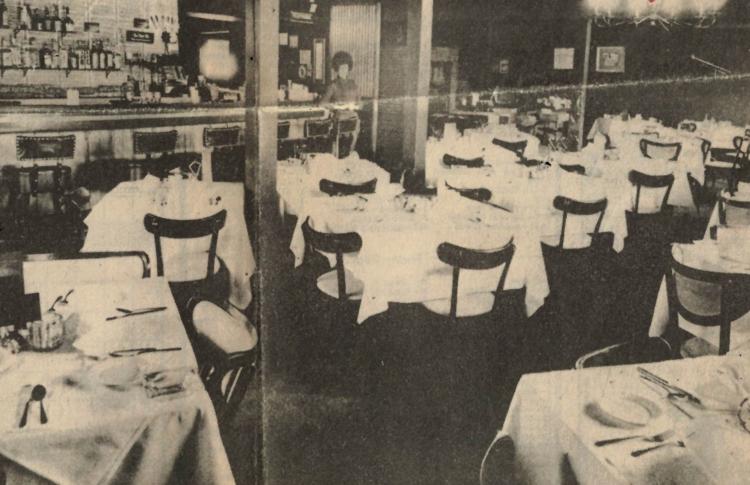 Menards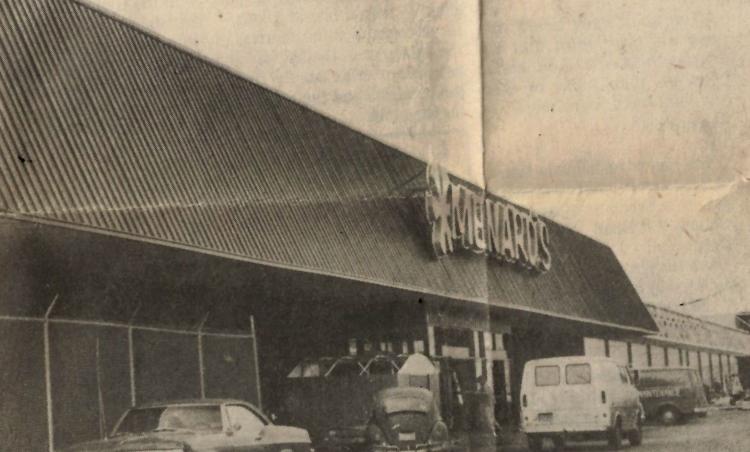 Mr. D's Donuts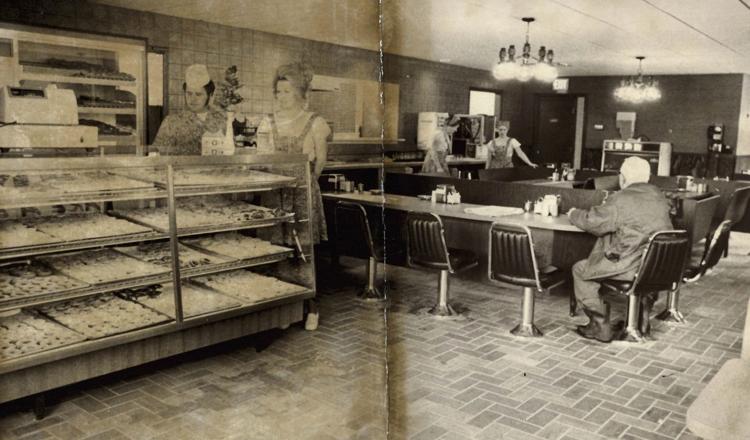 McDonald's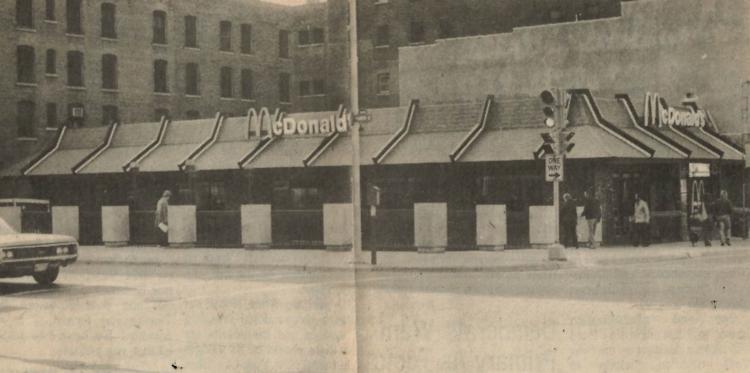 Montgomery Wards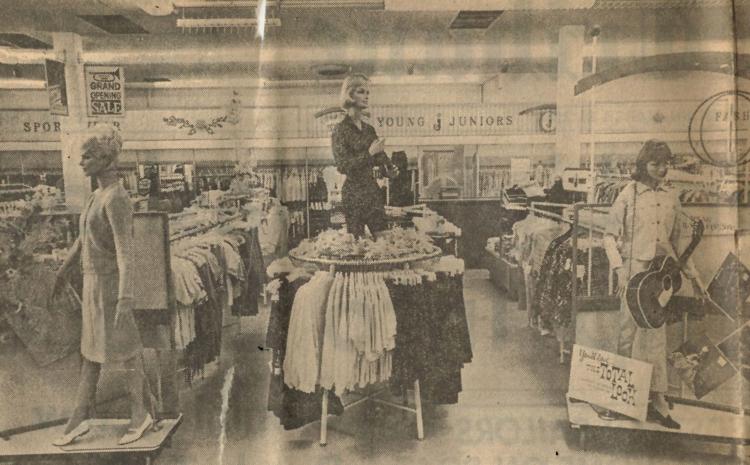 Major Rexall Drug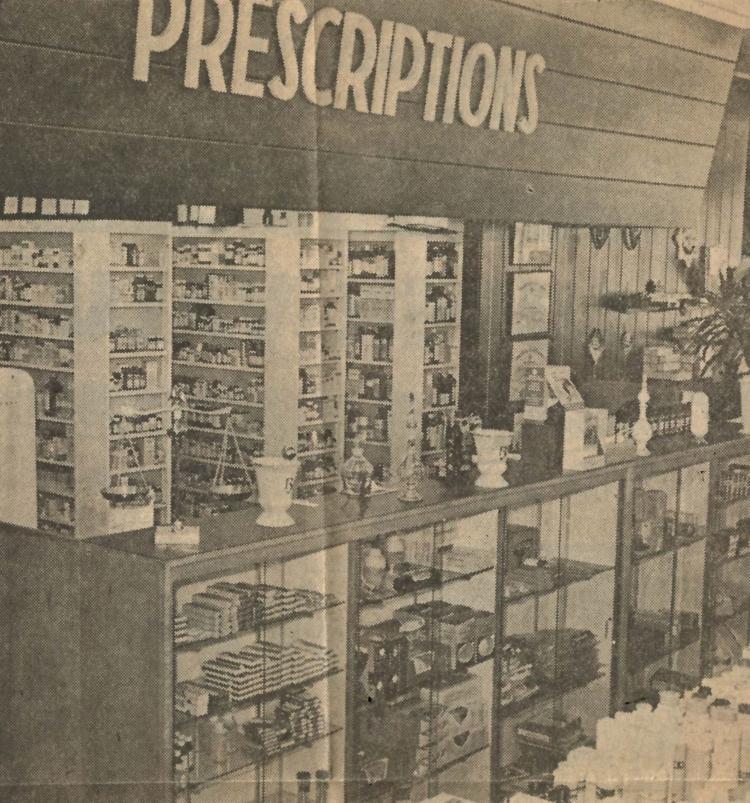 Mount La Crosse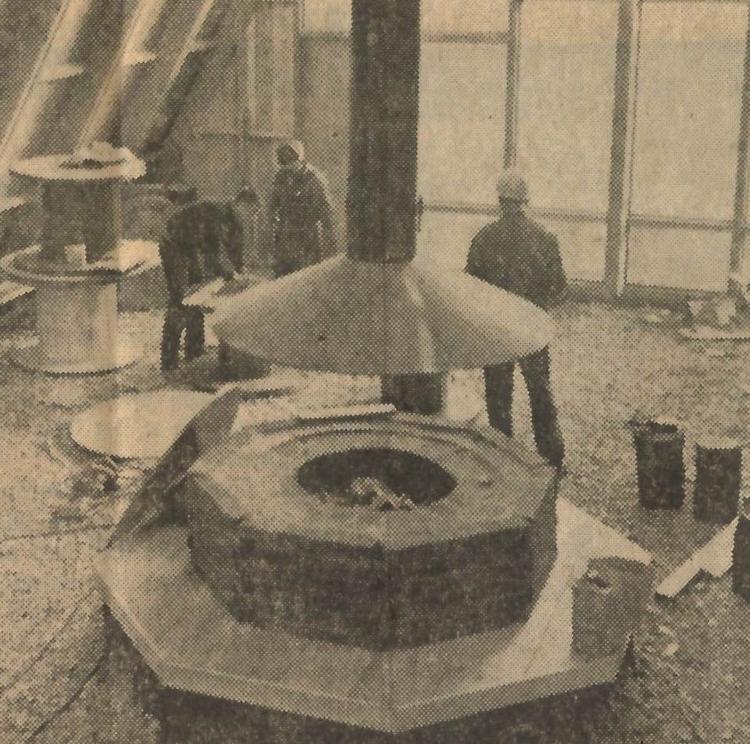 1984: National Video Movie Rental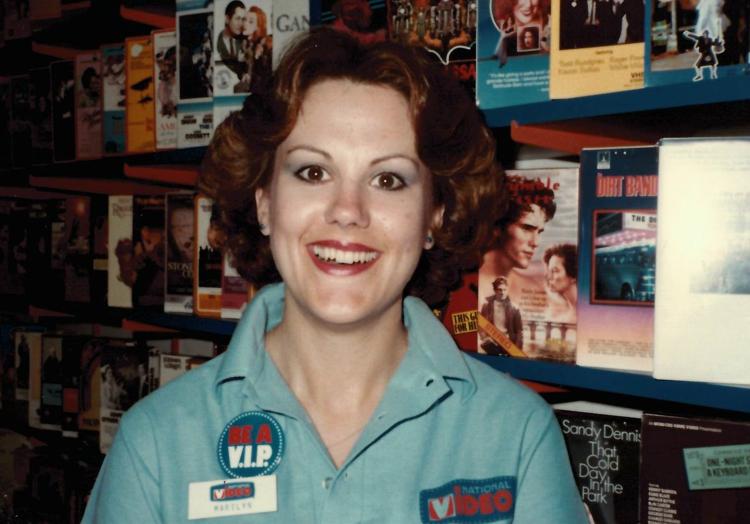 North Star Drive-In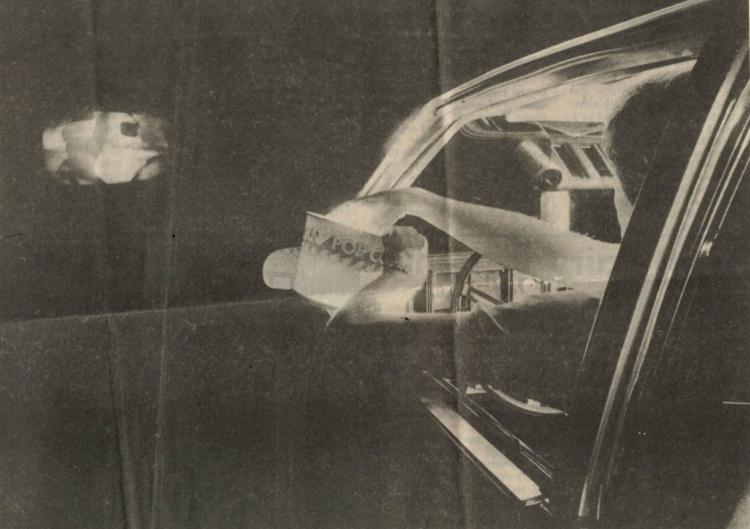 Nutrition World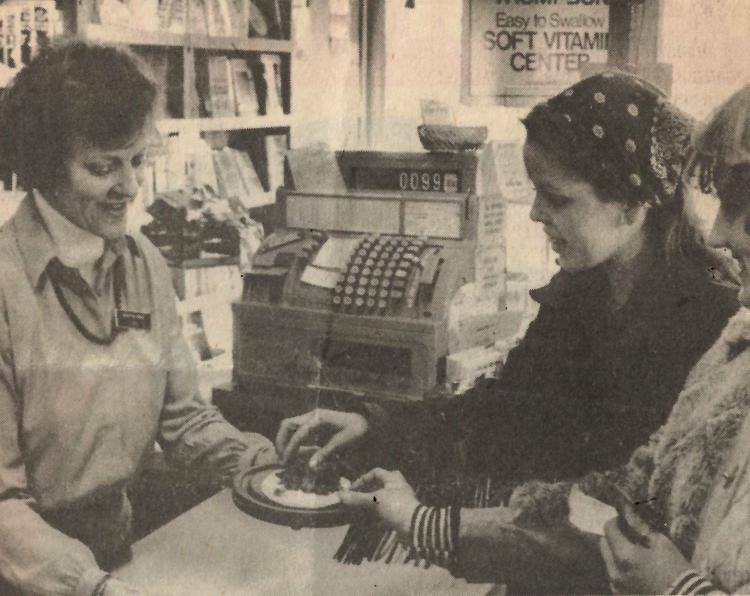 Nob Hill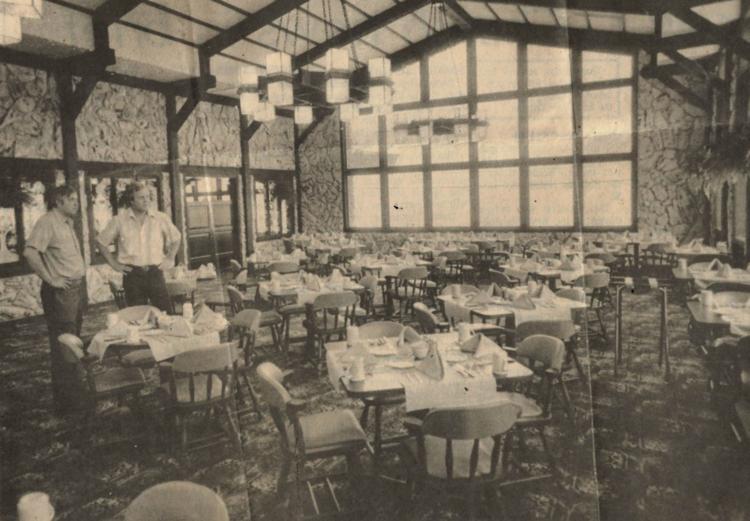 Nutbush City Limits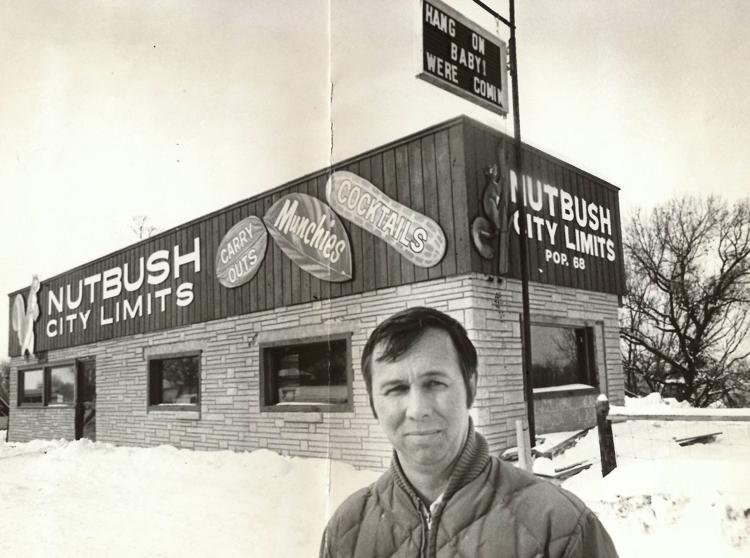 1976: New Villa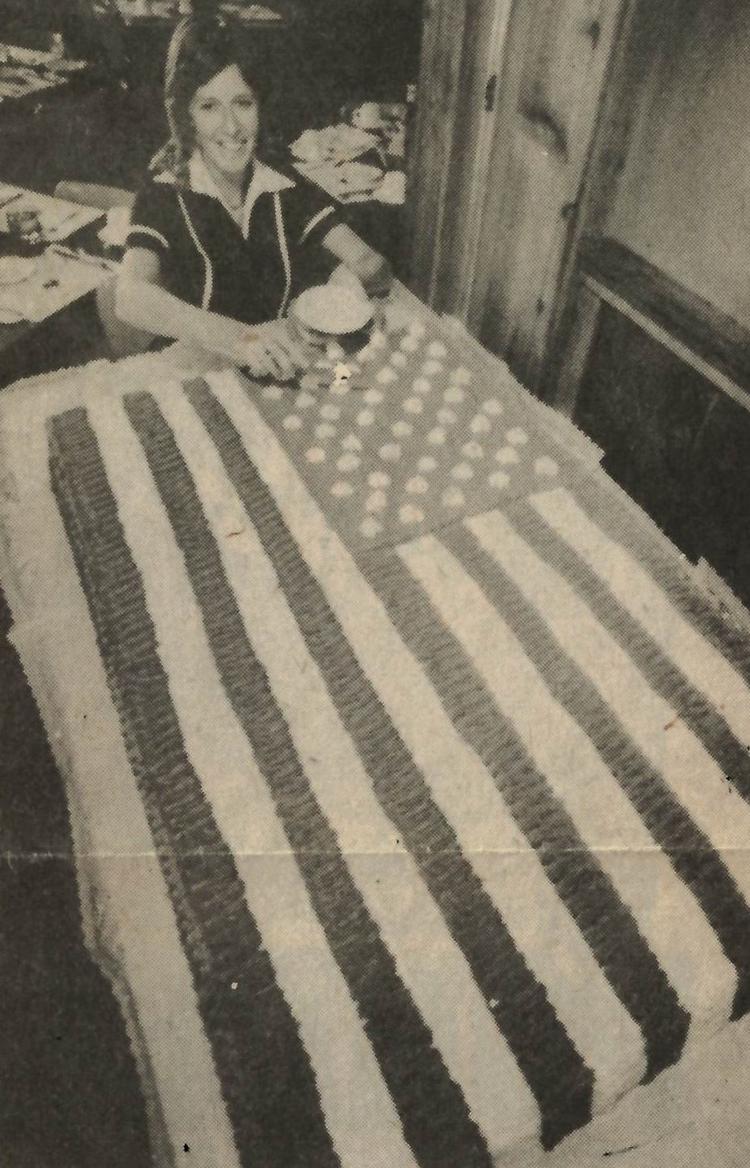 1973: Newburg's Menswear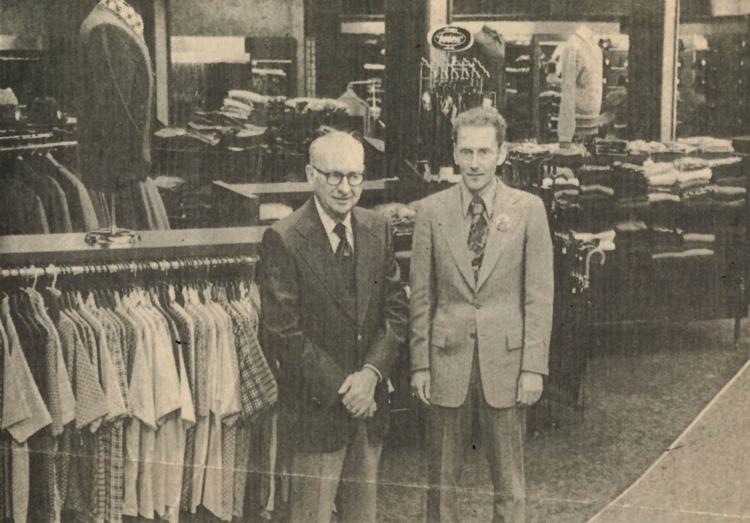 Northwest Fabrics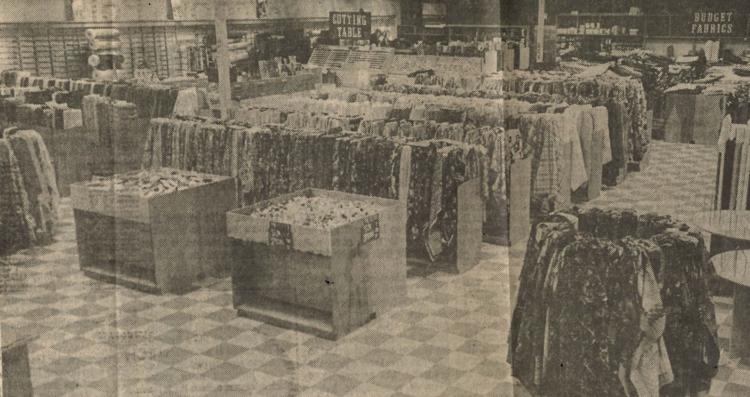 Organic Valley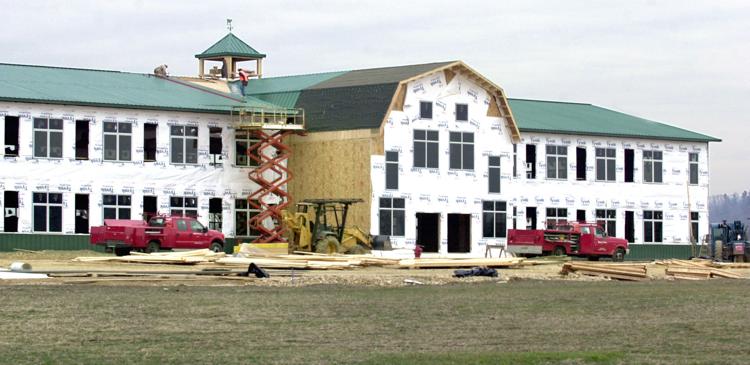 Onalaska Upholstery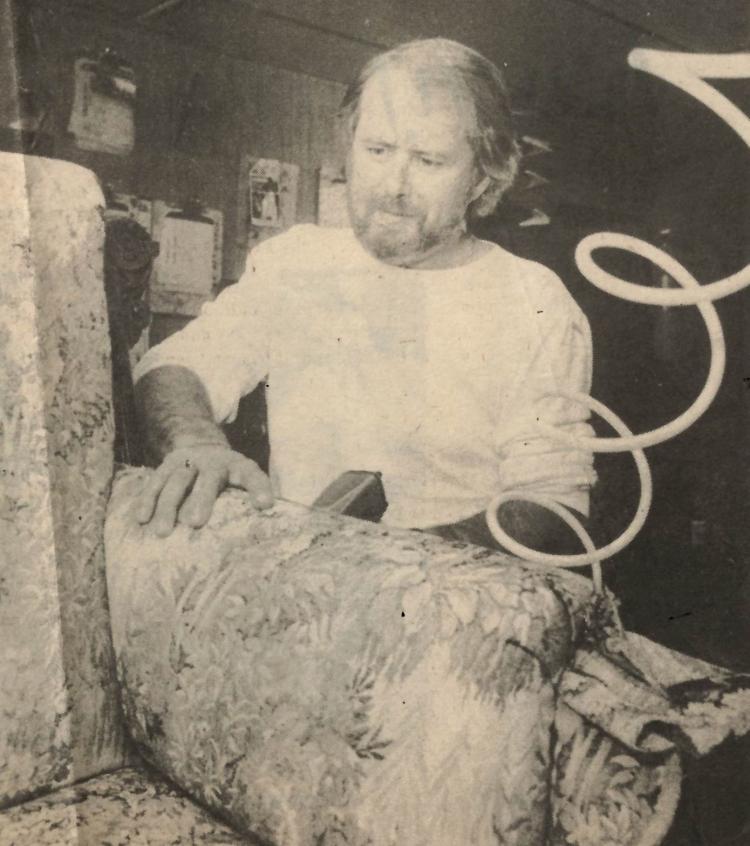 Our Place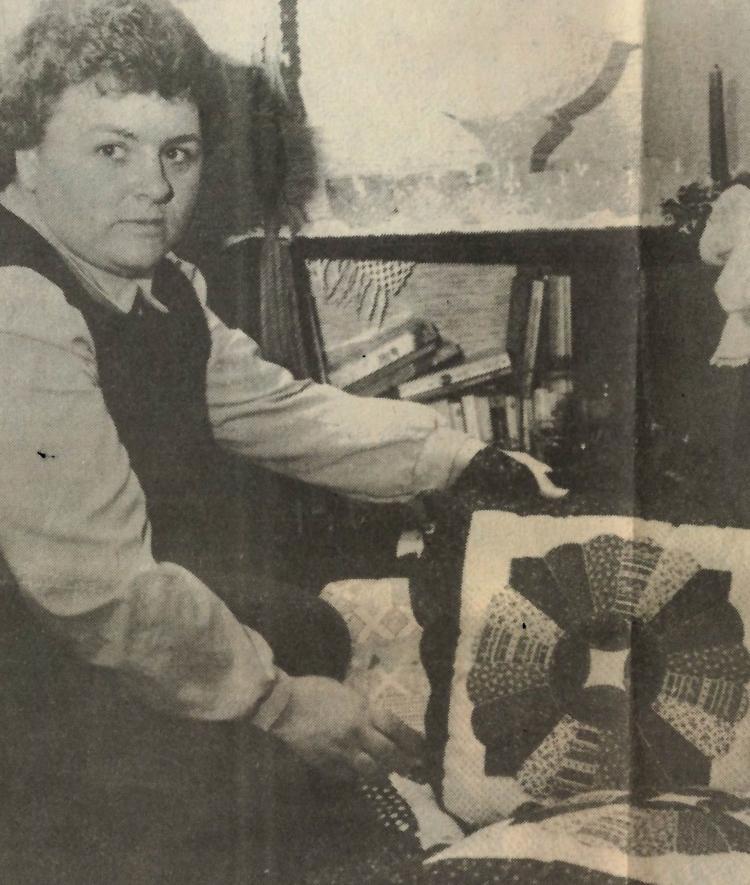 Oscar's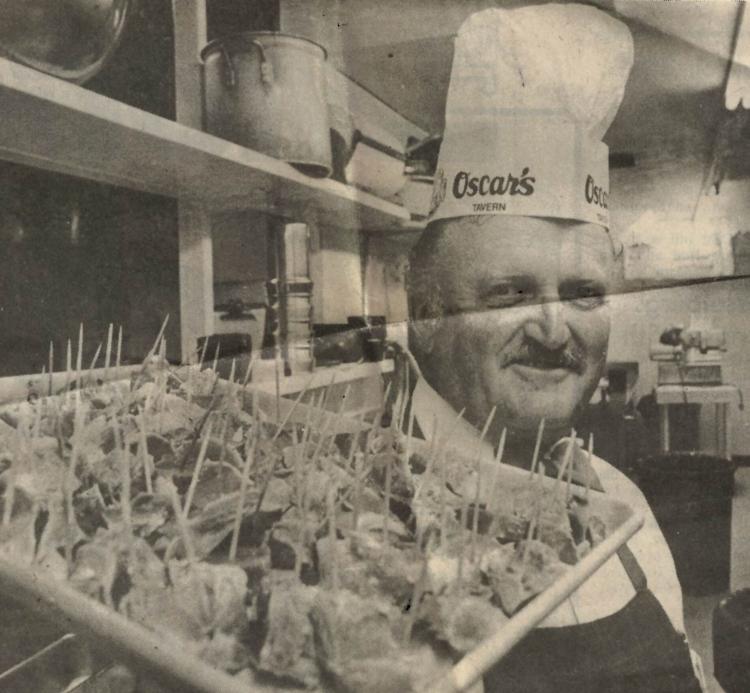 Oriental Food Store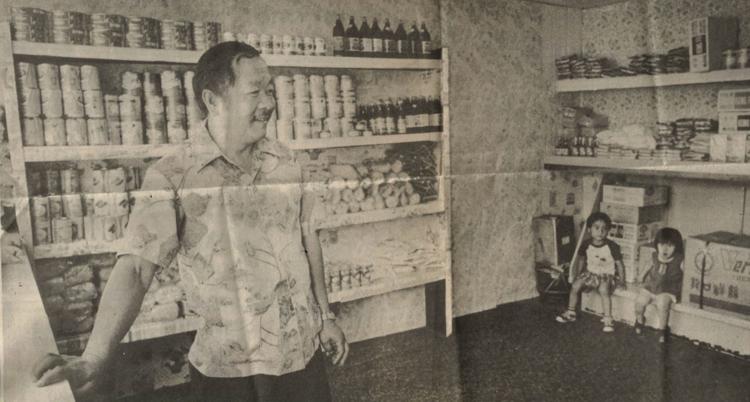 Oak Originals
Outers Laboratories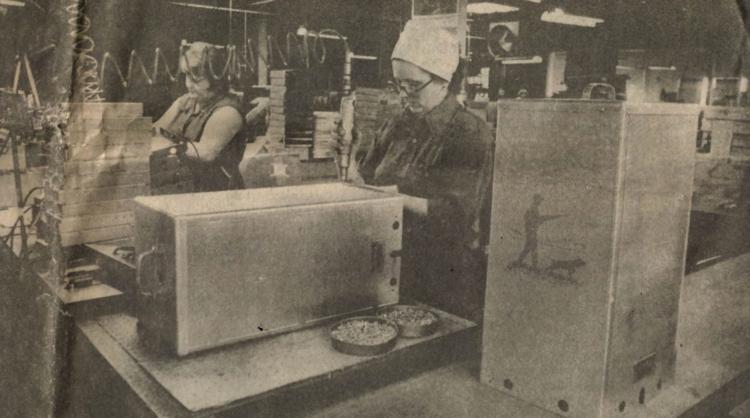 Osco Drug
Paul's Pantry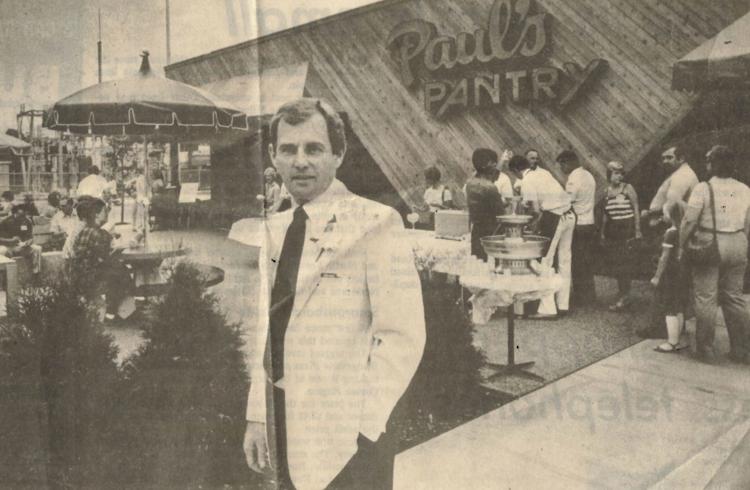 Pizza Corral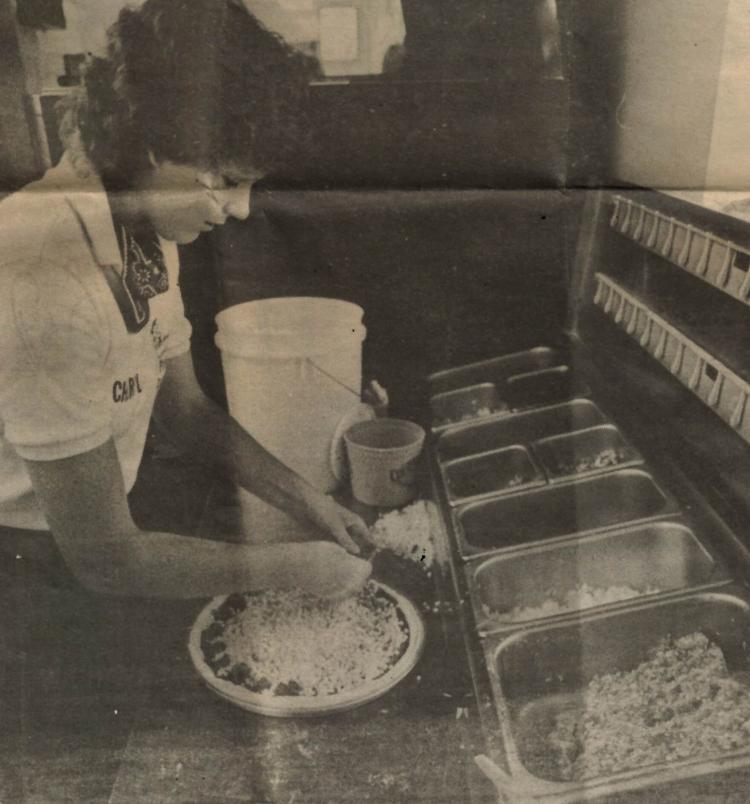 Pagliacci's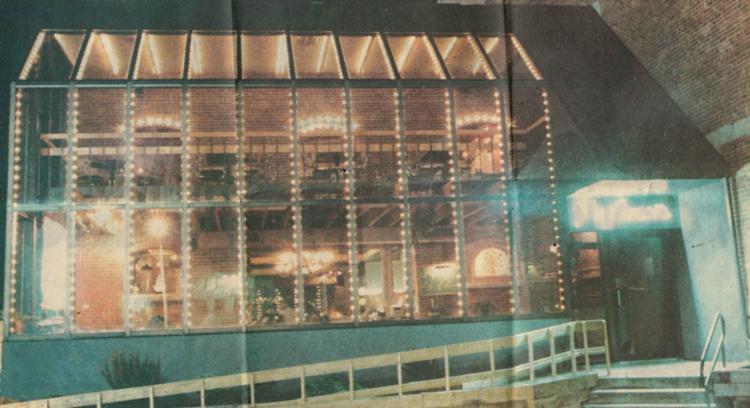 Party House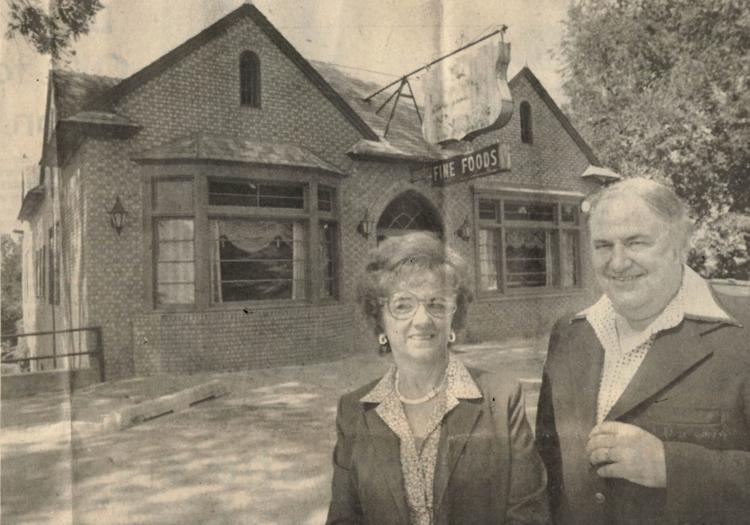 1981: People's Food Co-op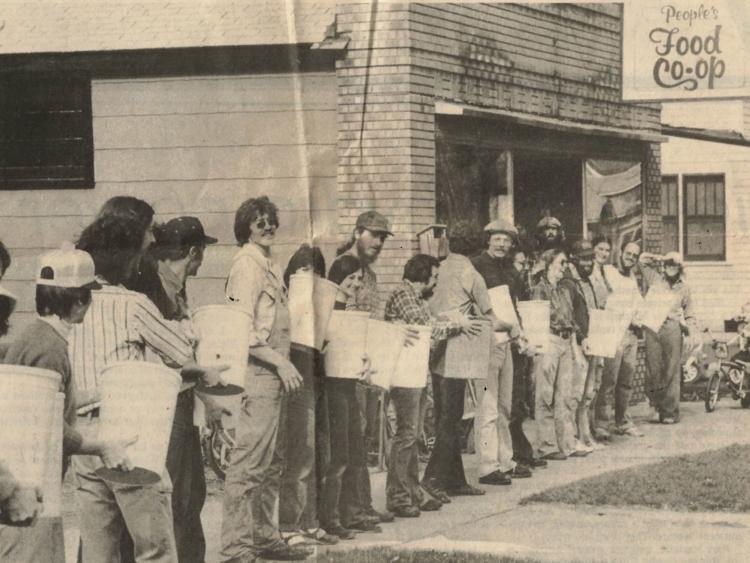 Piggy's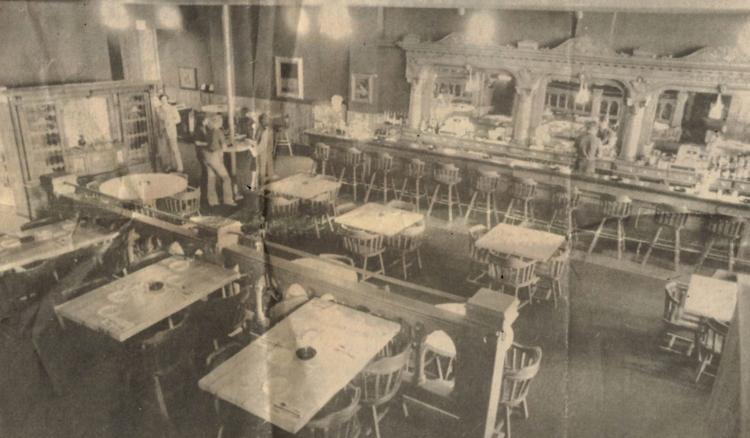 Pamperin Cigar Co.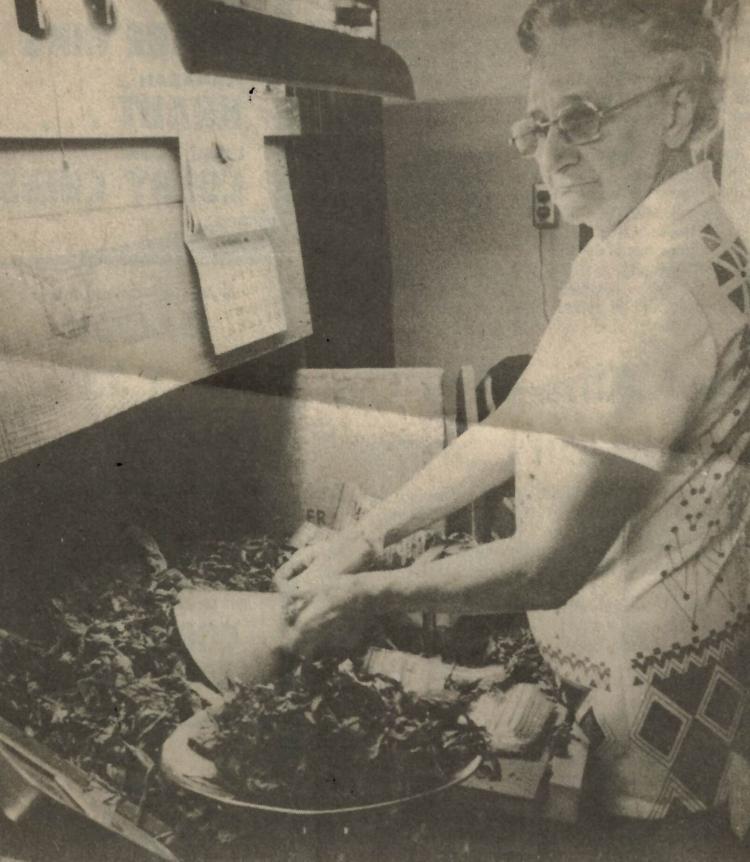 Ponderosa Steak House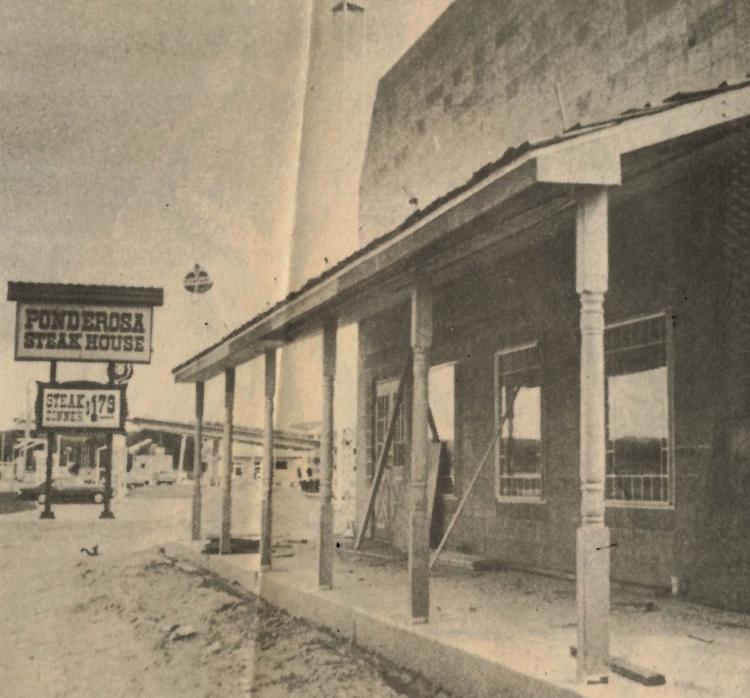 1945: Quillin's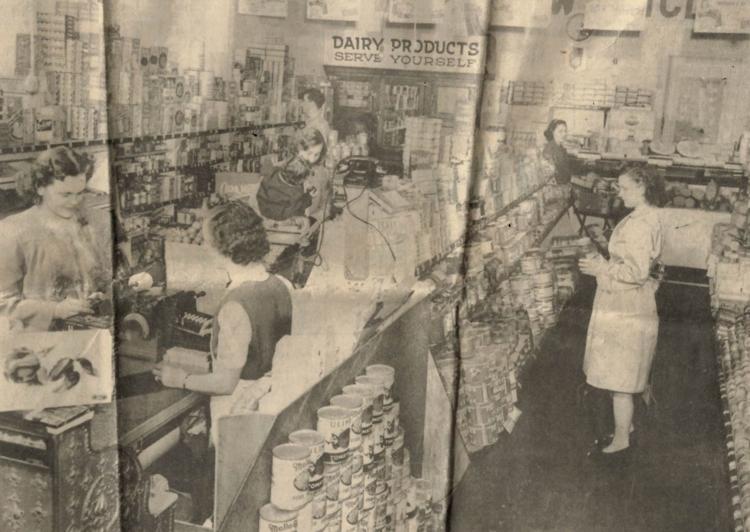 1985: Ranch House Dinner Theater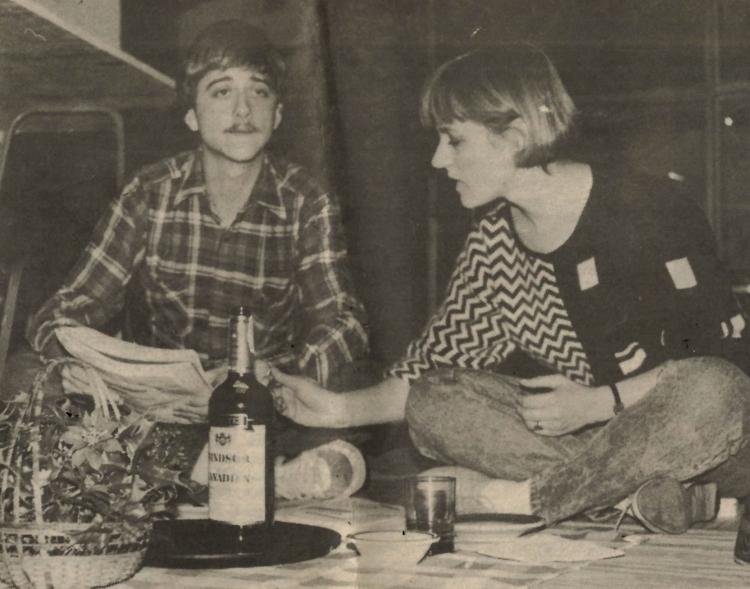 Rudy's Drive-In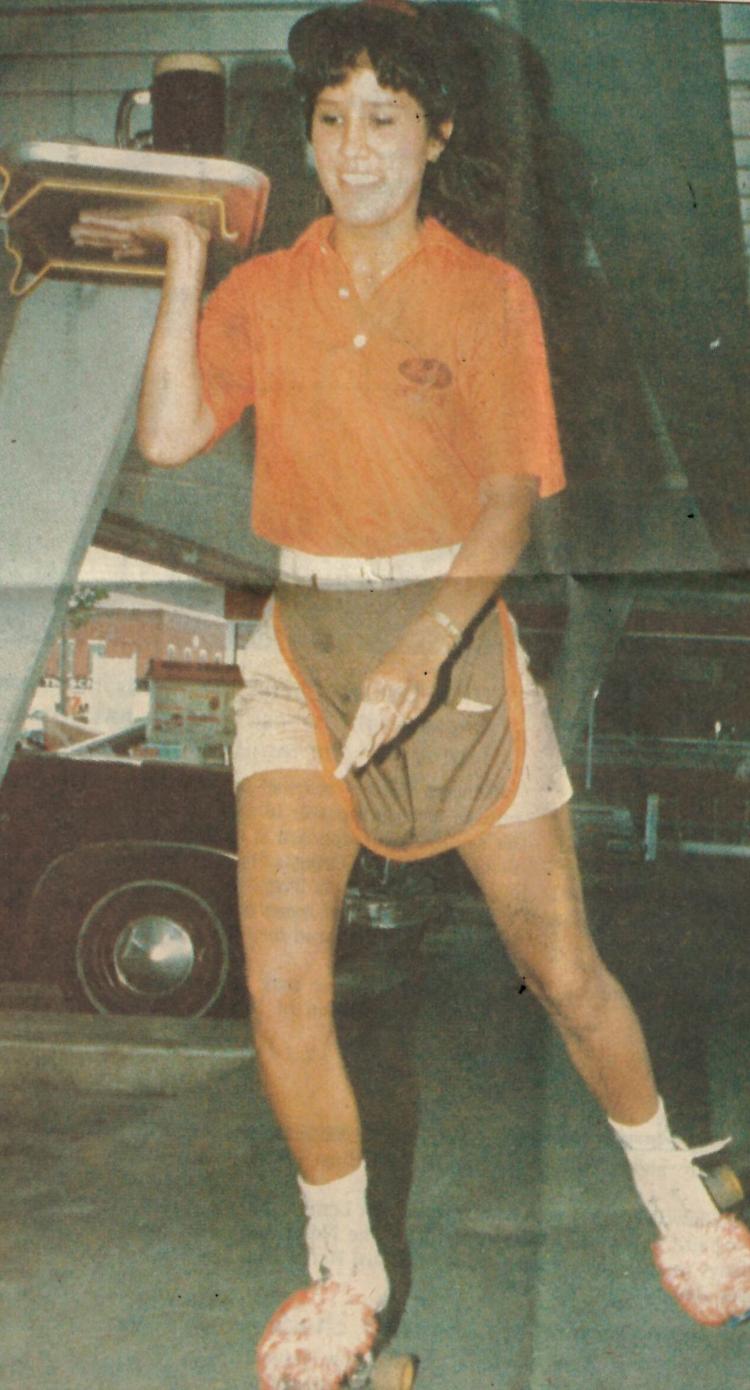 Ray Hutson Chevrolet
Ragstock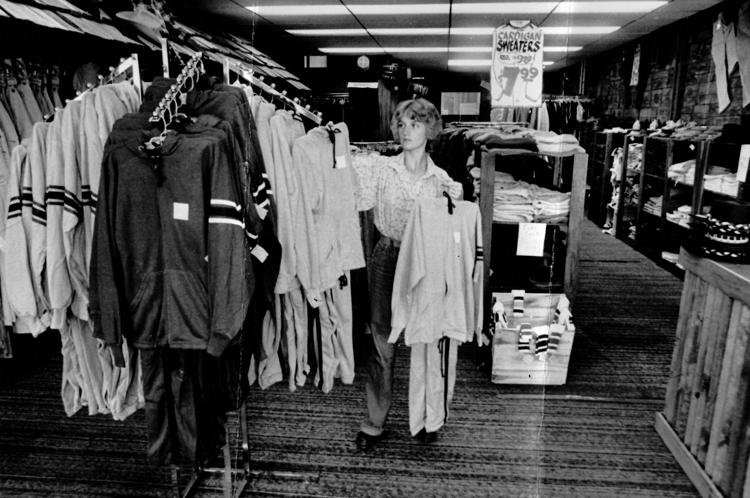 Radisson Hotel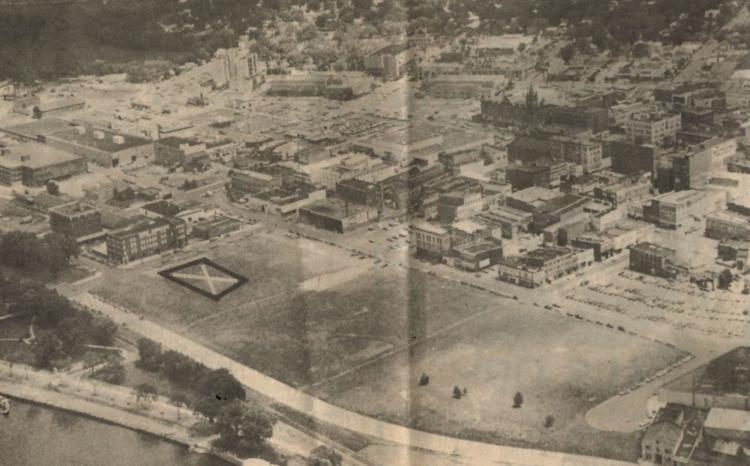 Ramada Inn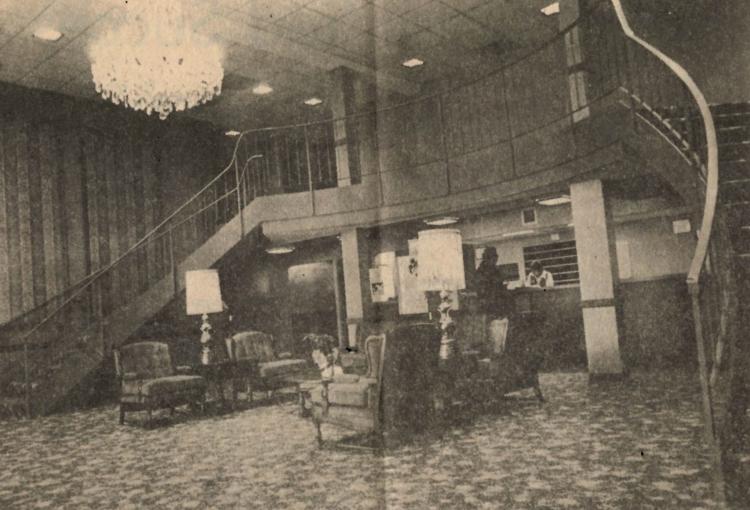 Royale Pie Shop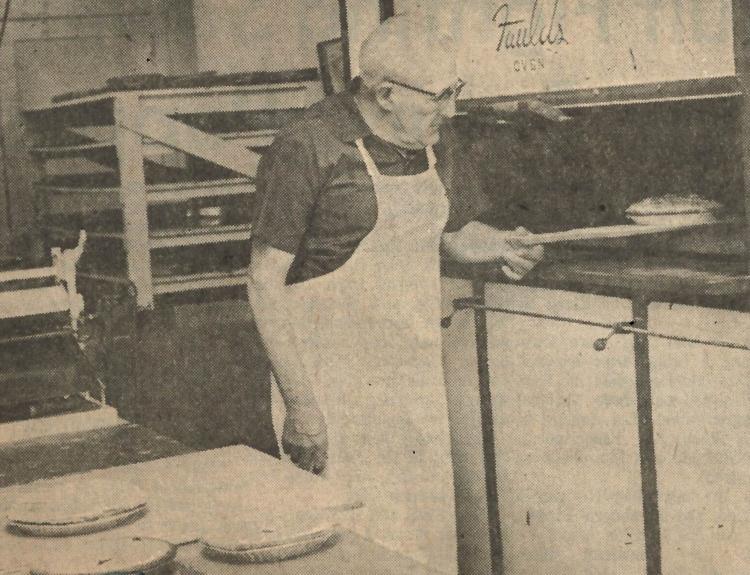 Ross Furniture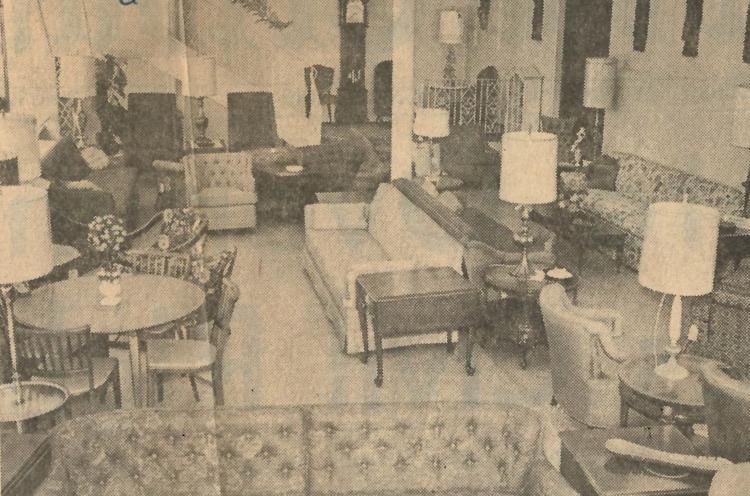 Rivoli Theater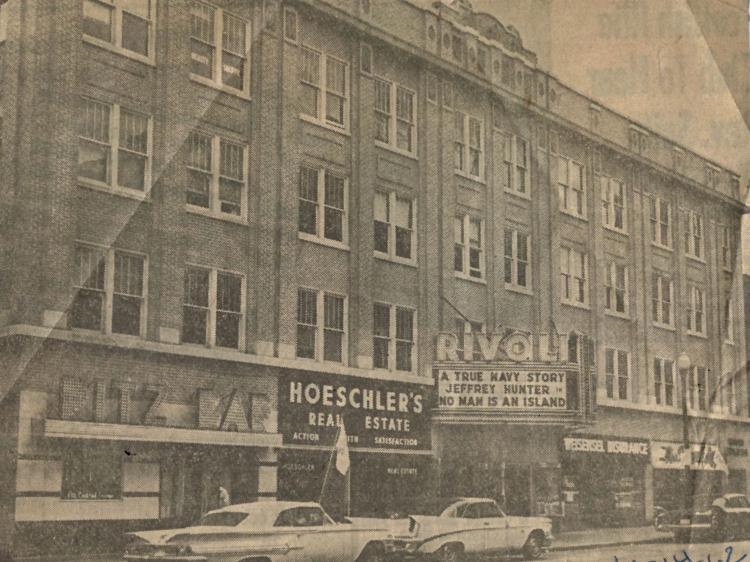 Red Owl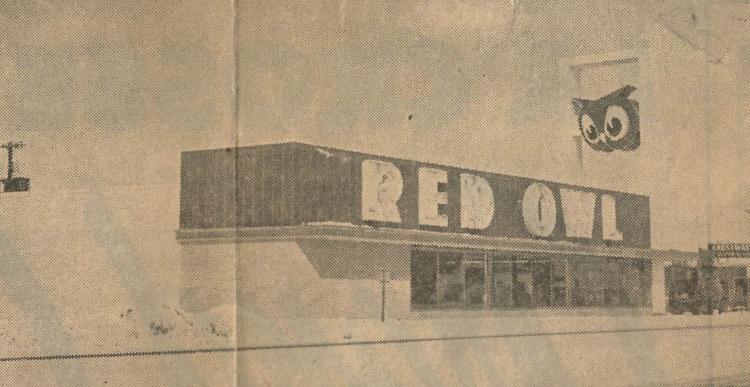 1954: Rowley's Office Equipment
Rose Jewelers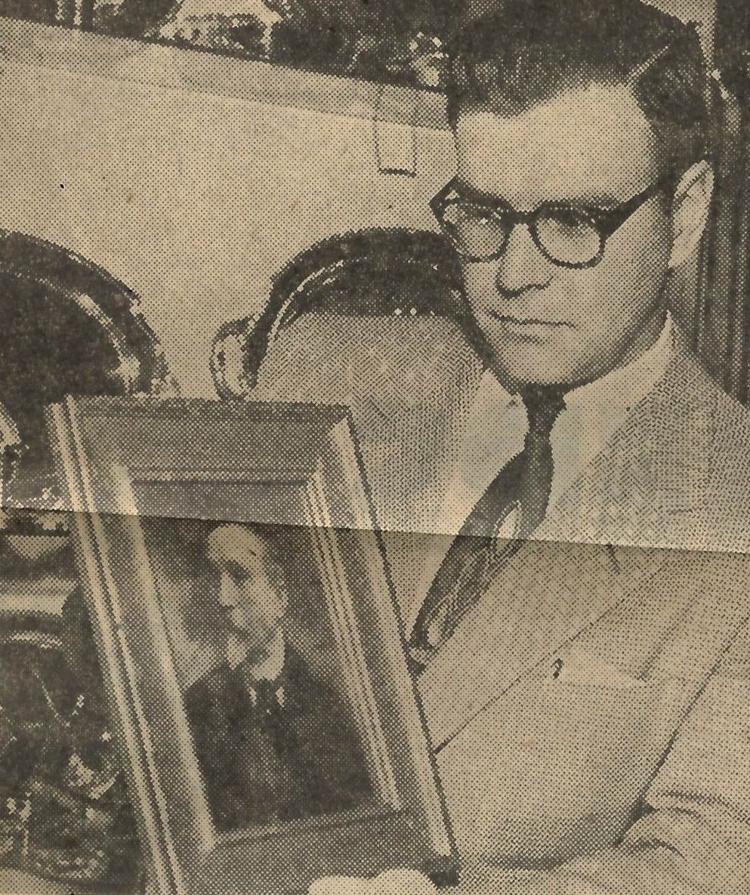 Skogen's IGA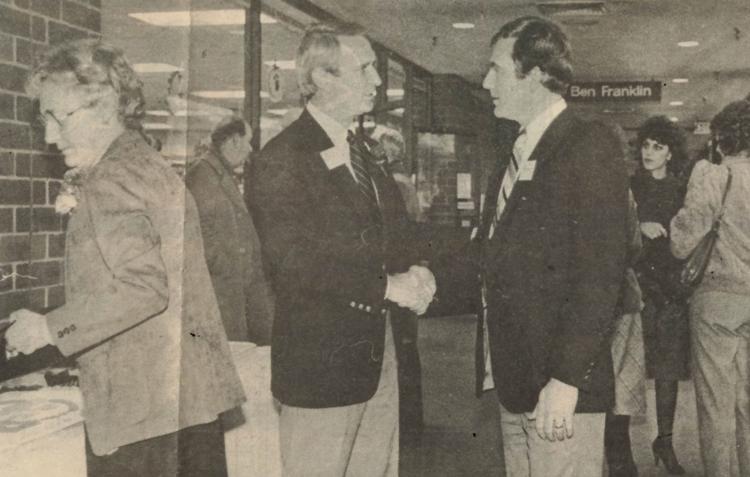 Scandinavian Design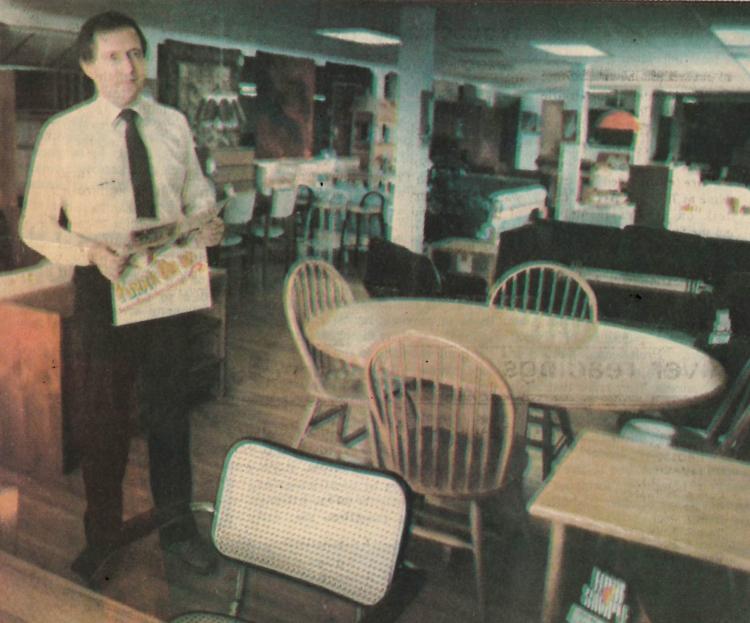 1984: Skifton's Department Store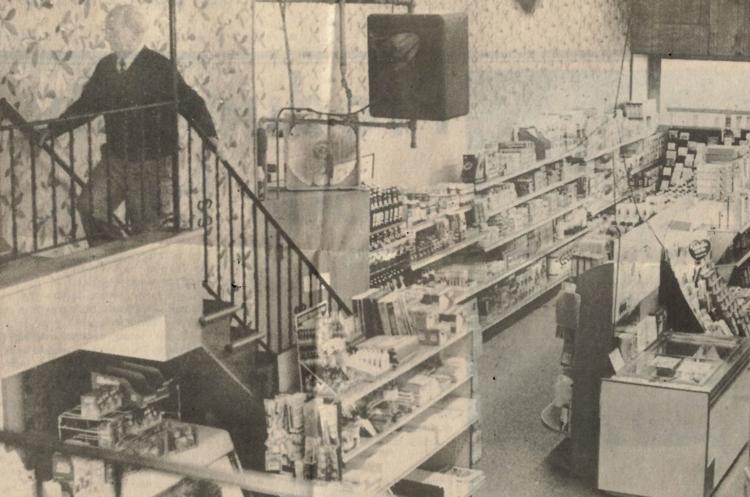 South Avenue Cafeteria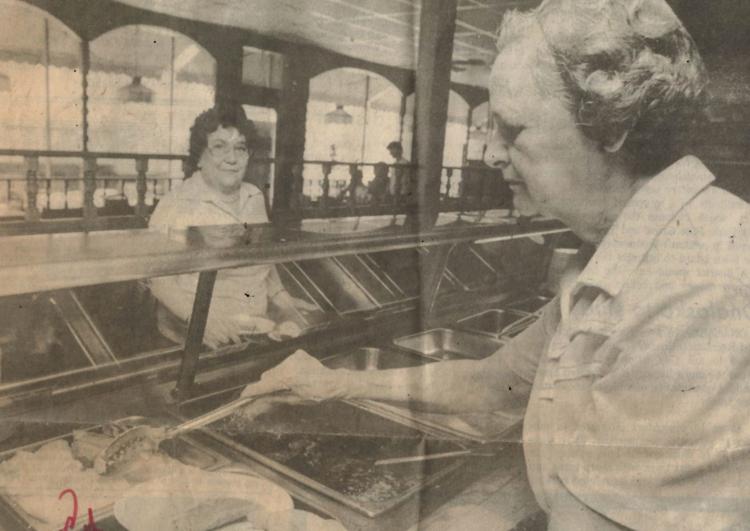 1983: Showbiz Pizza Place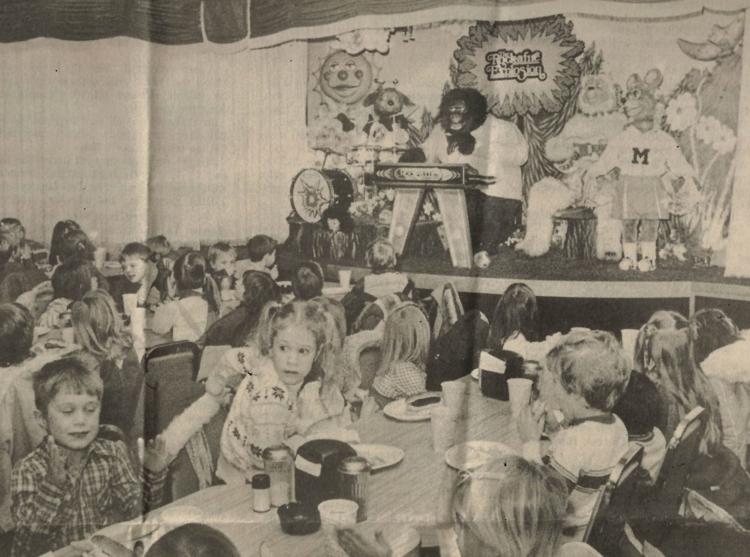 Stoddard Hotel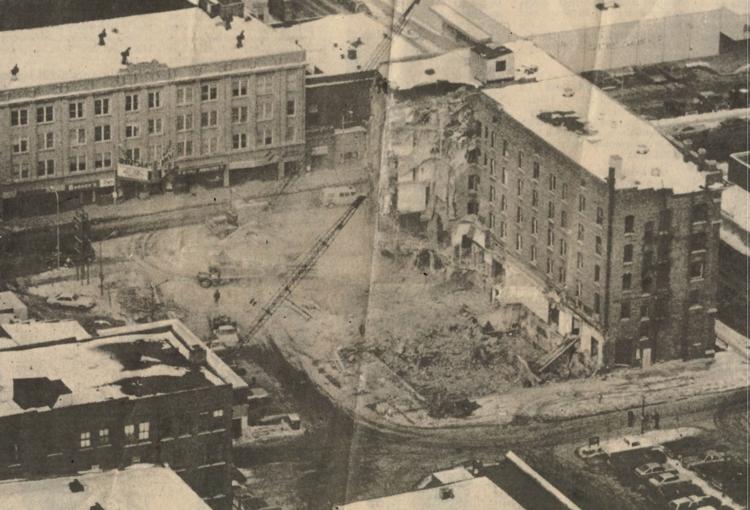 The Sweet Shop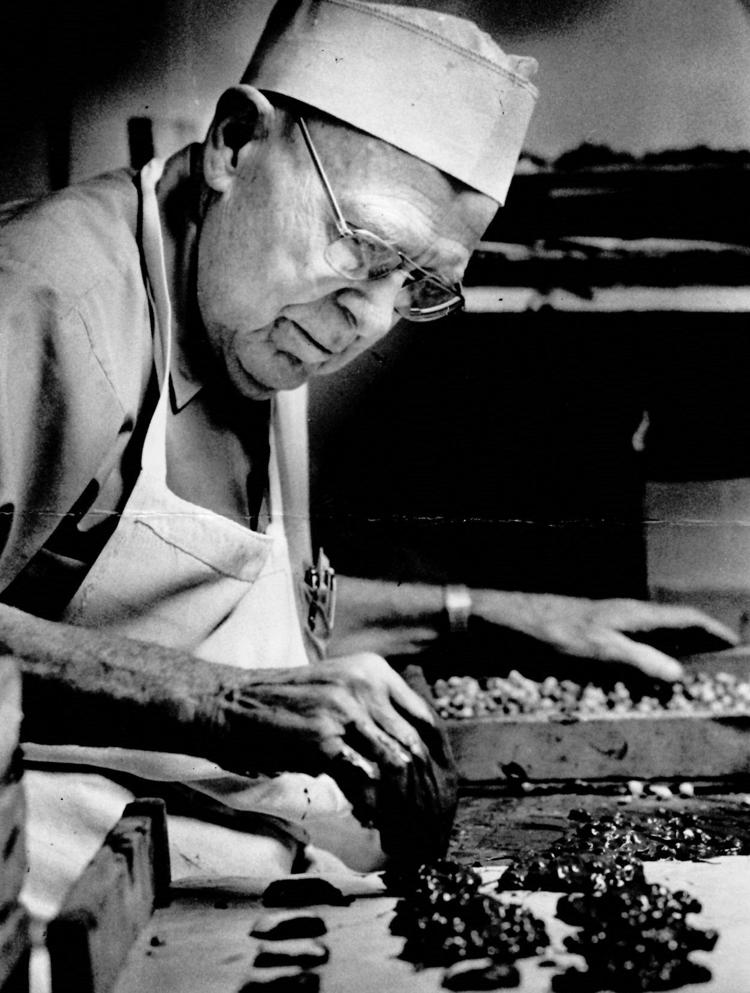 1978: Soell's King of Low Prices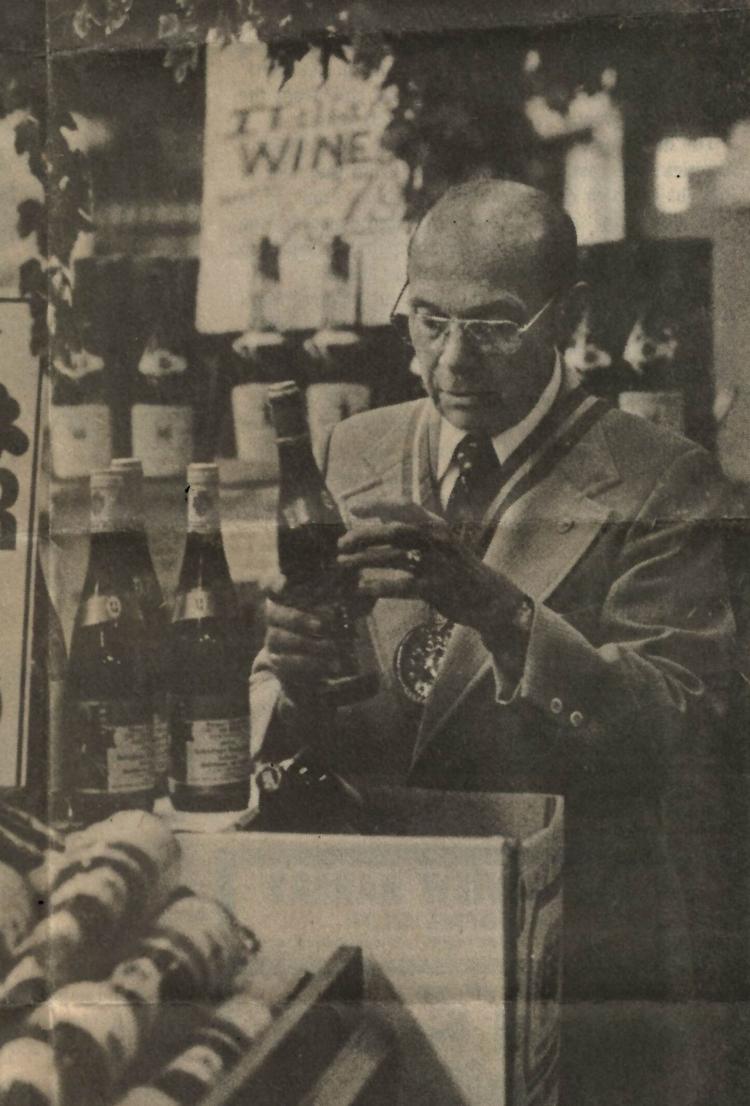 1978: Shopko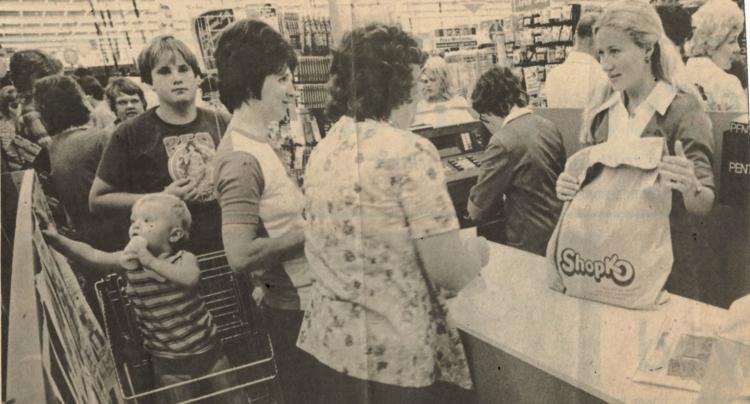 SuperValu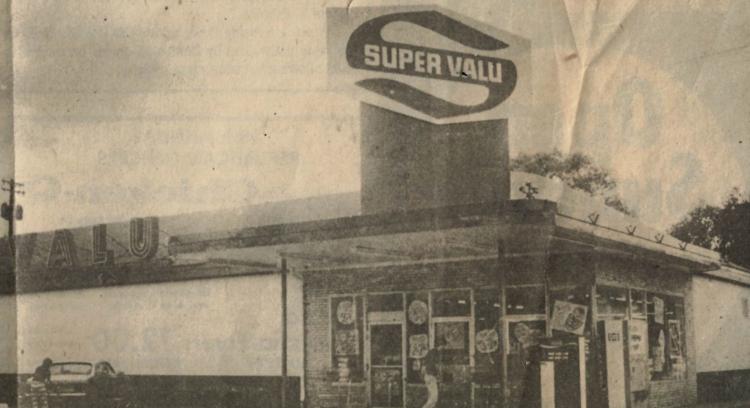 1973: Schaak Electronics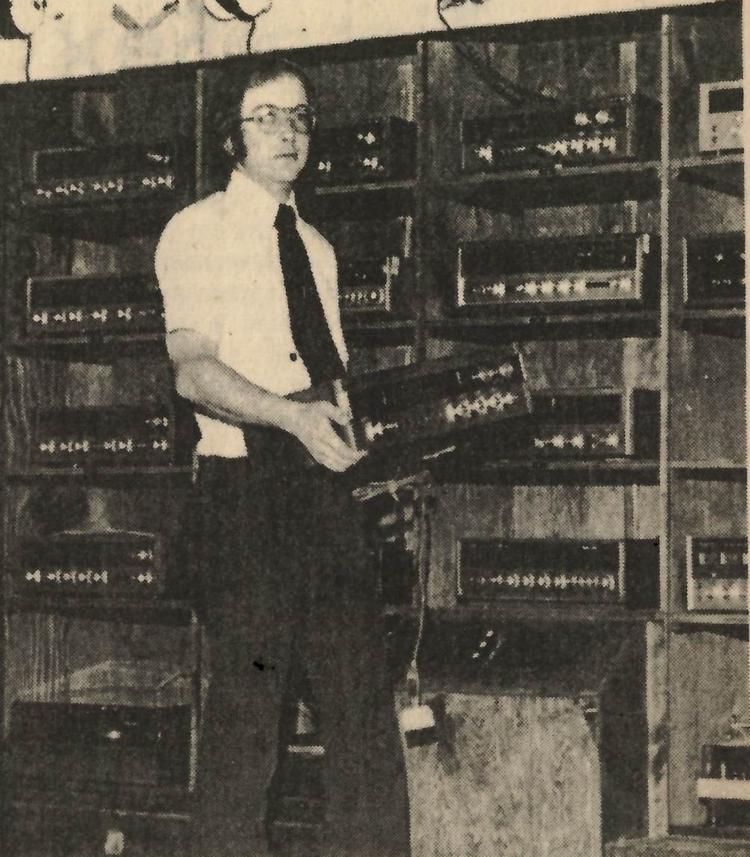 Shakey's Pizza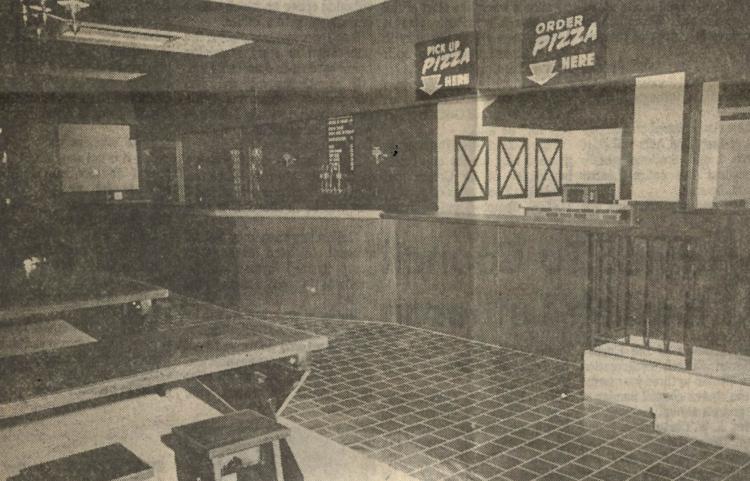 1972: The Stereo Shop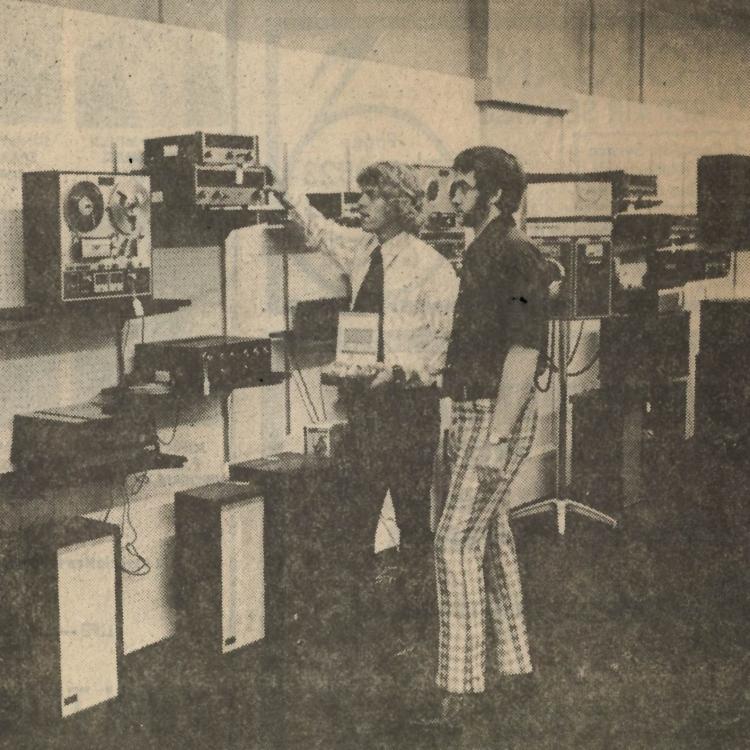 Sandy's Drive-In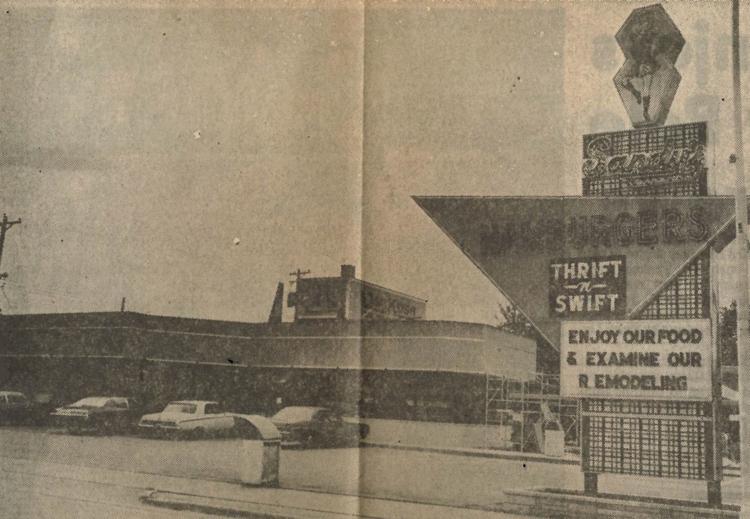 Shelby Mall

Swiss Chateau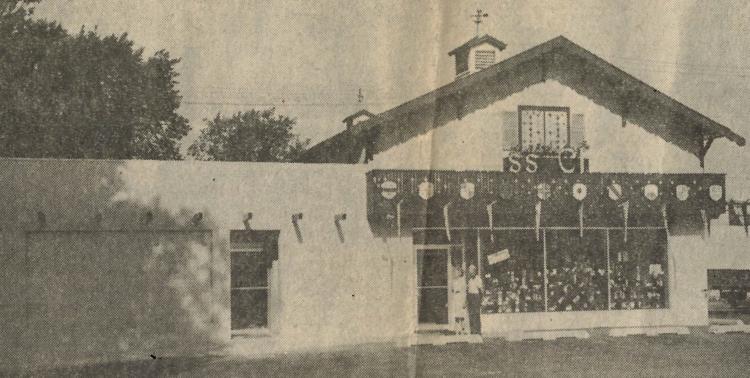 Spurgeon's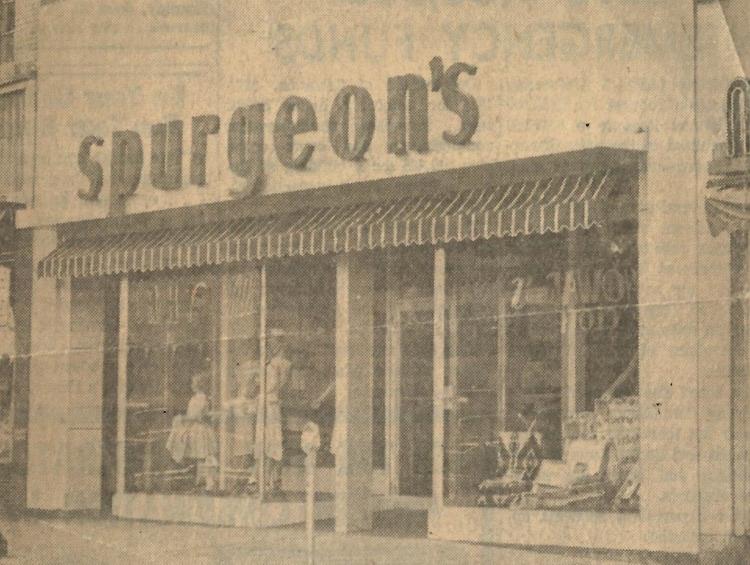 1958: State Bank of La Crosse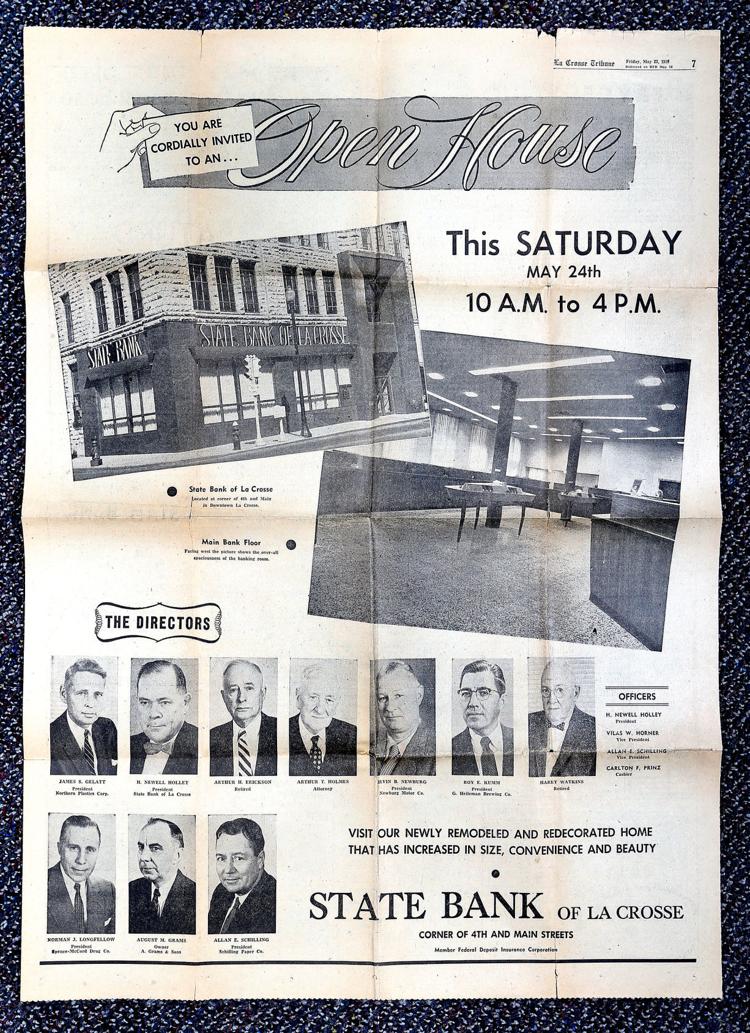 1954: Smith's Bike Shop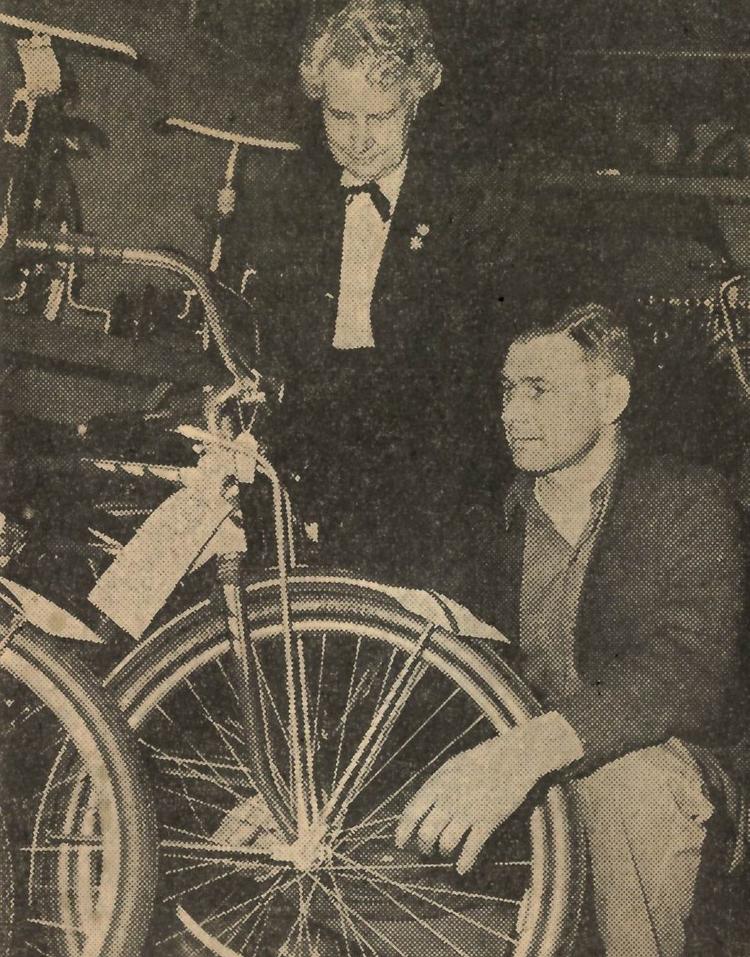 1954: Salem Markos & Sons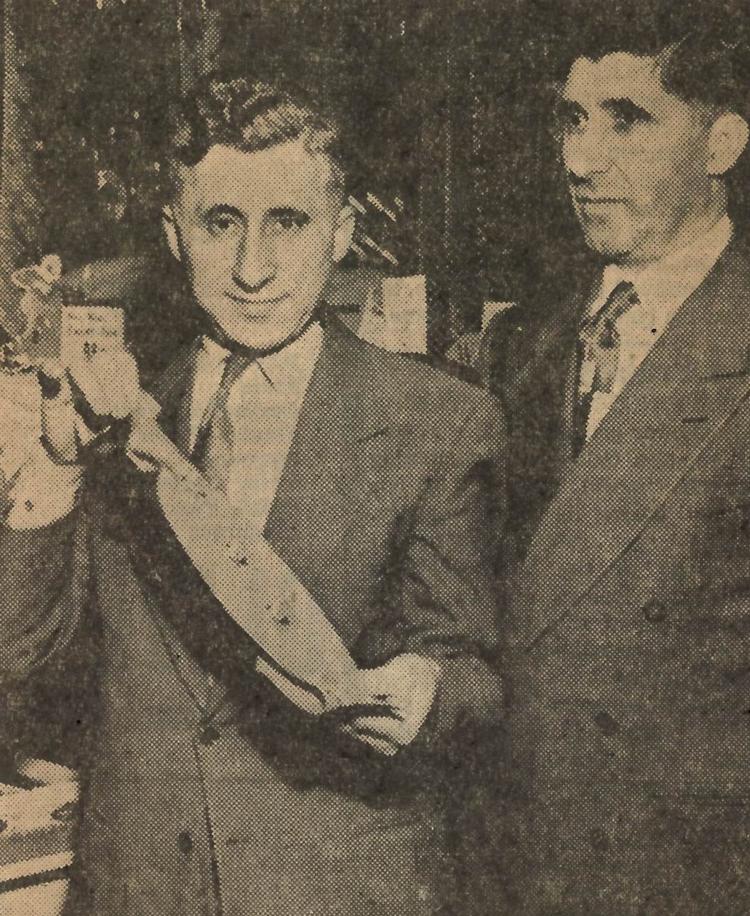 1948: Sears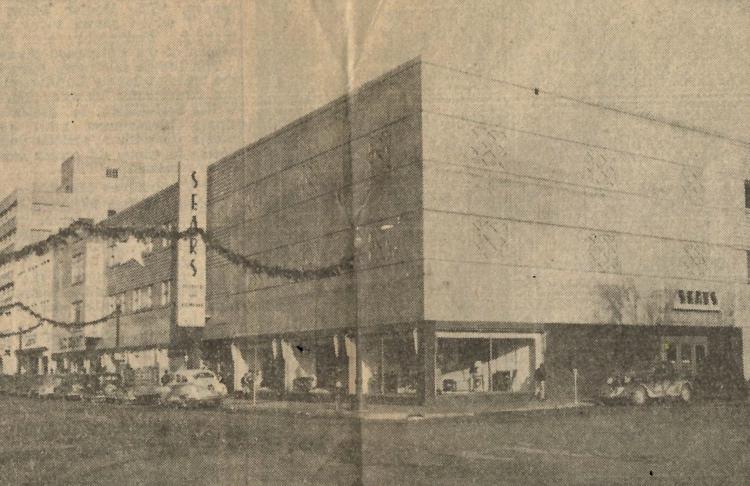 Teddy Bare Lingerie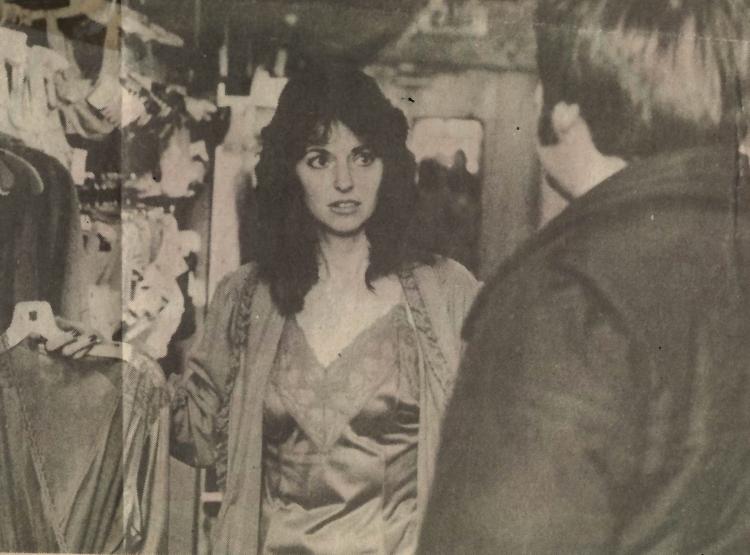 The Tannery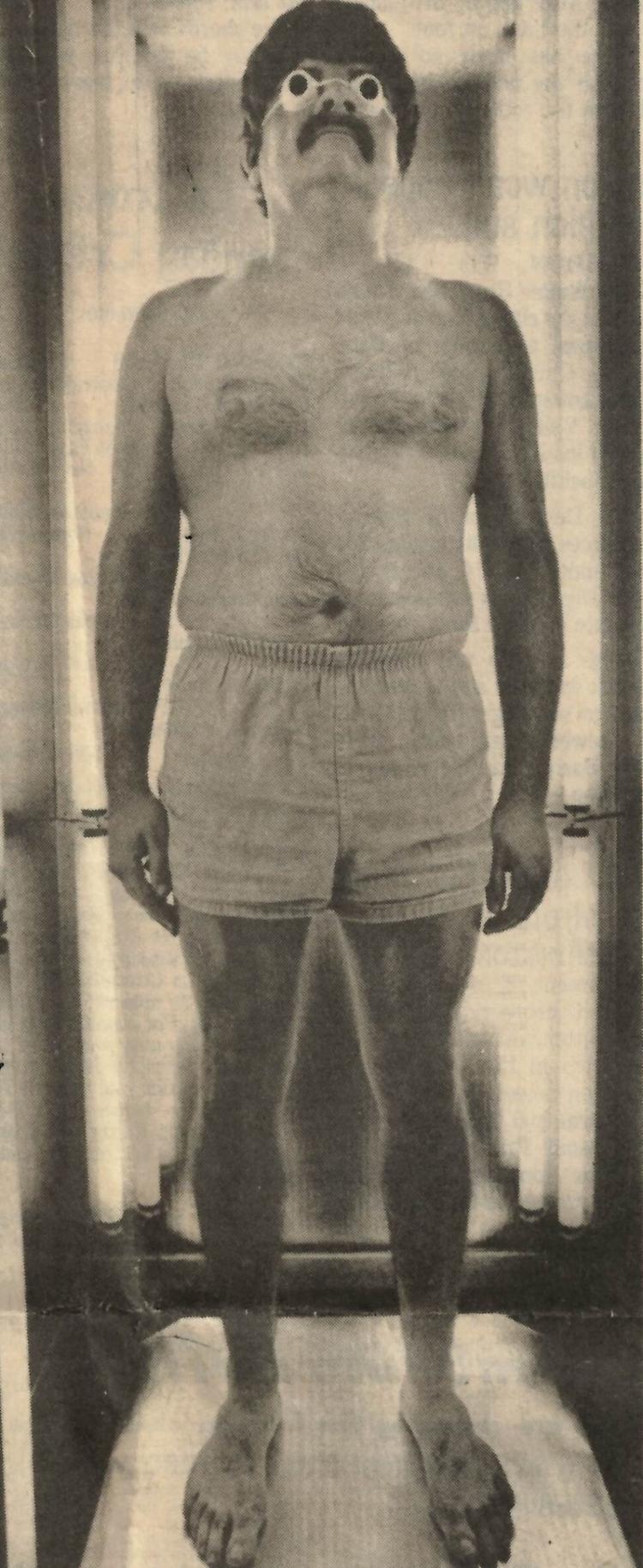 T-Jo's Pizza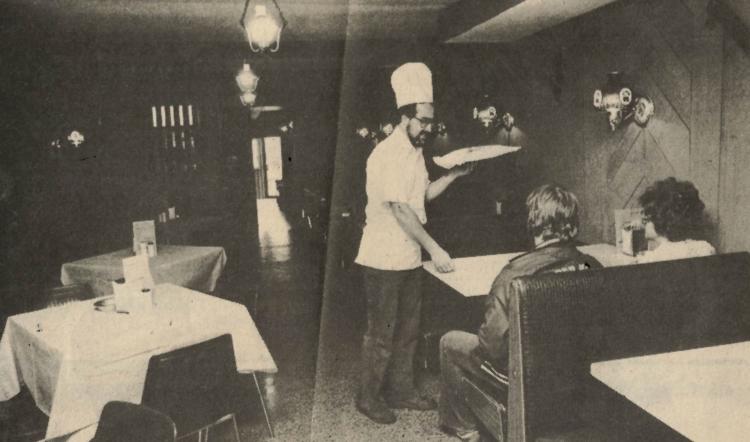 Tiffany's Touch of Fashions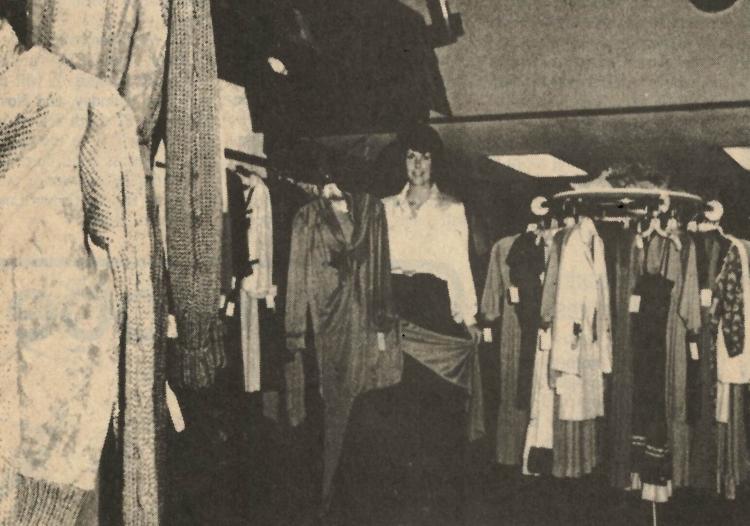 Taco Bell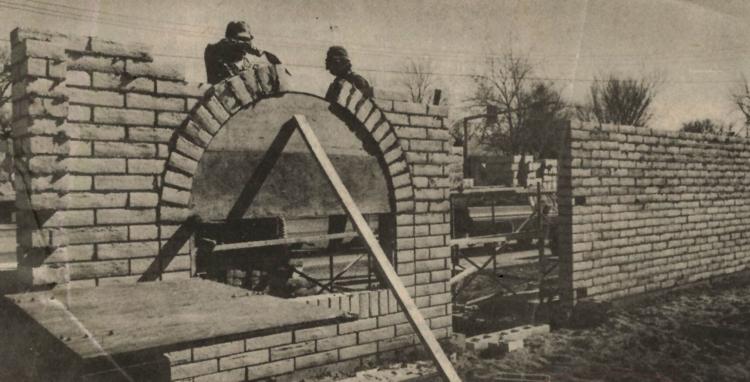 Taco John's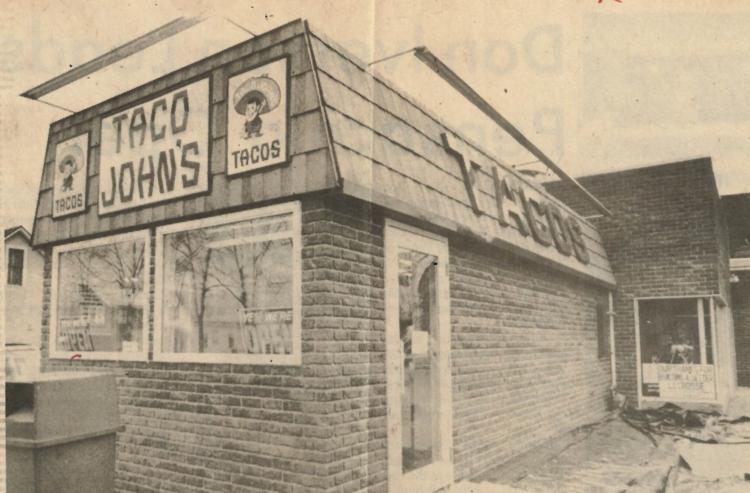 Taco Village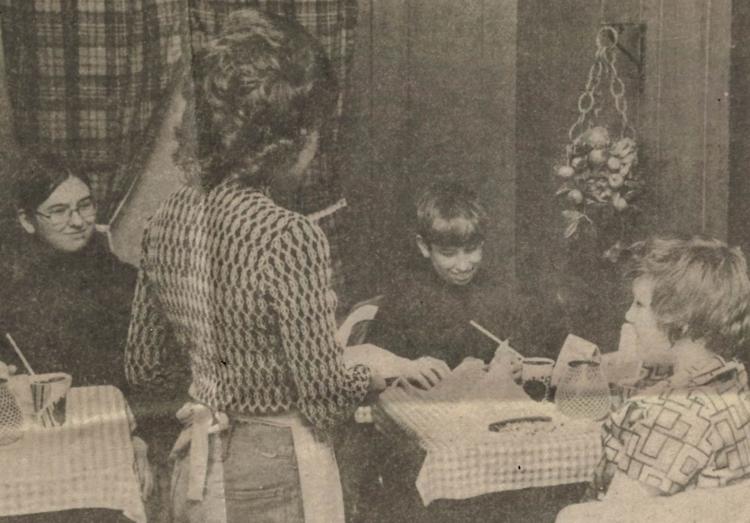 1954: Triangle Cafe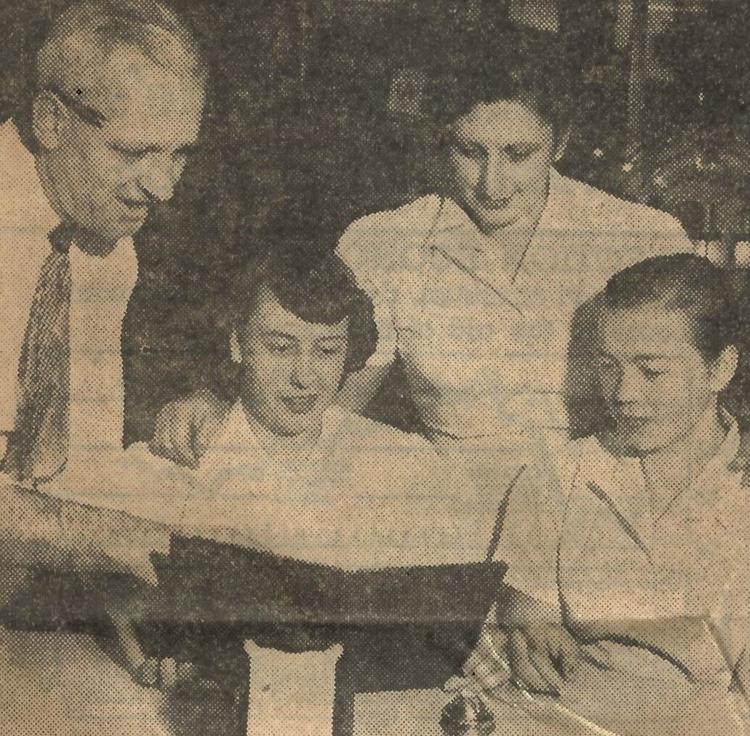 1954: Tom's Speedometer Shop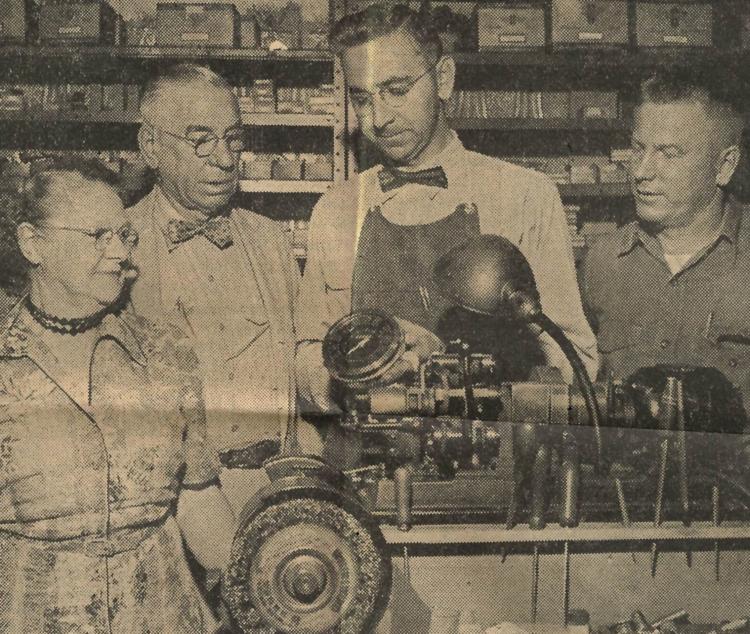 Terry's Music Store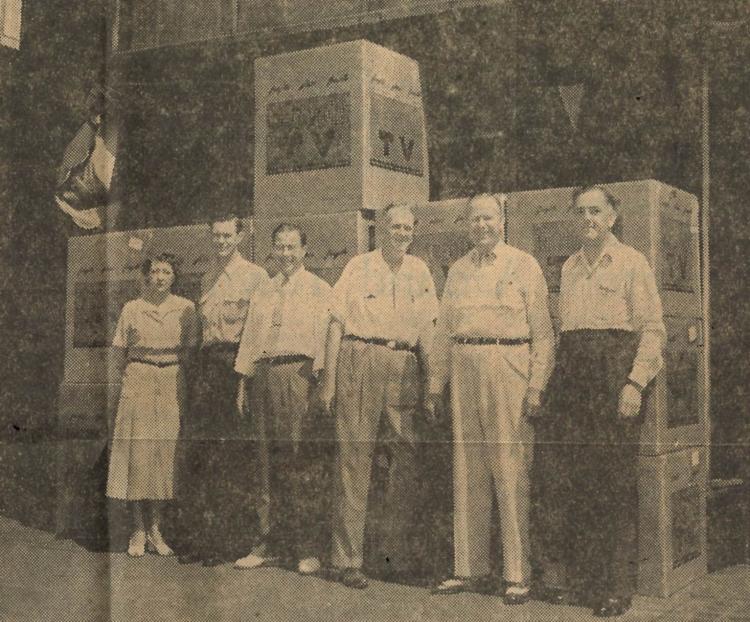 Tausche Hardware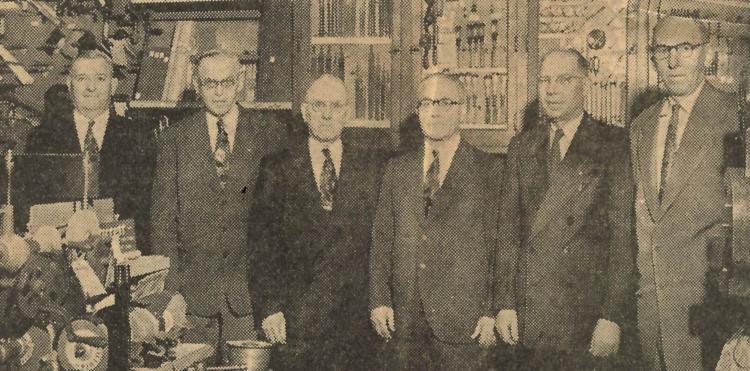 United Auto Supply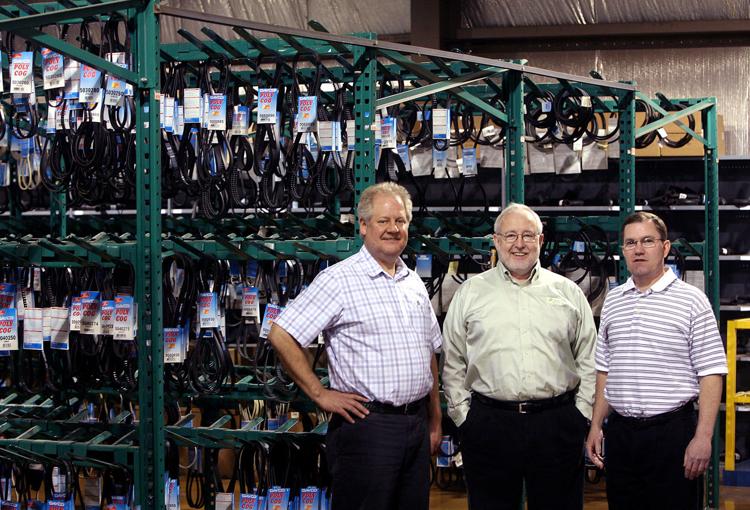 Unicorn Restaurant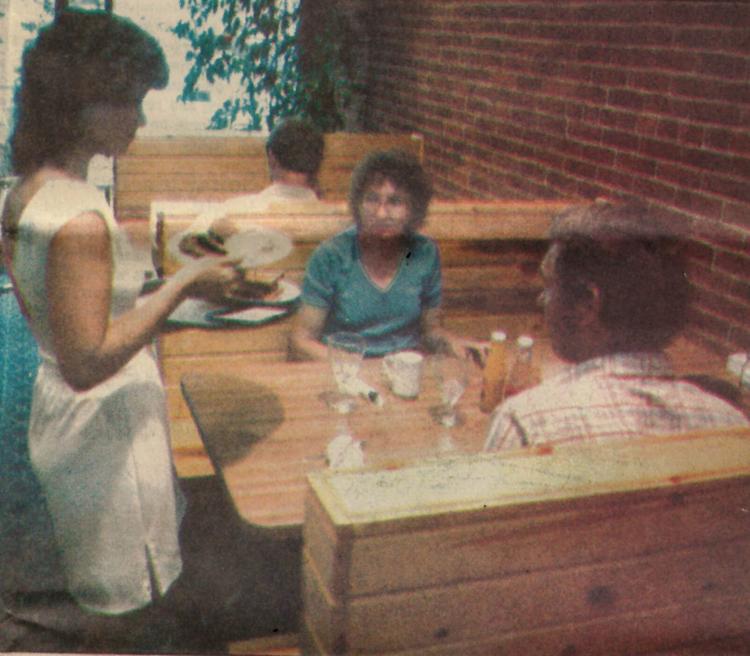 Undercover Works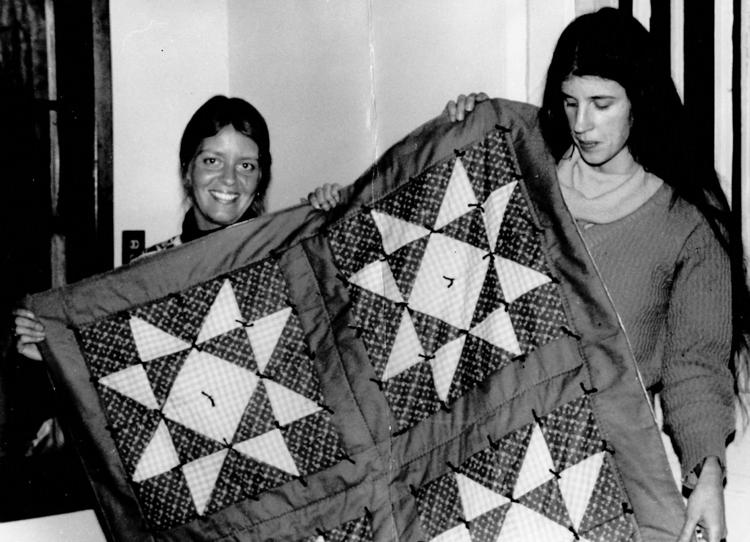 U-Dun-It Shop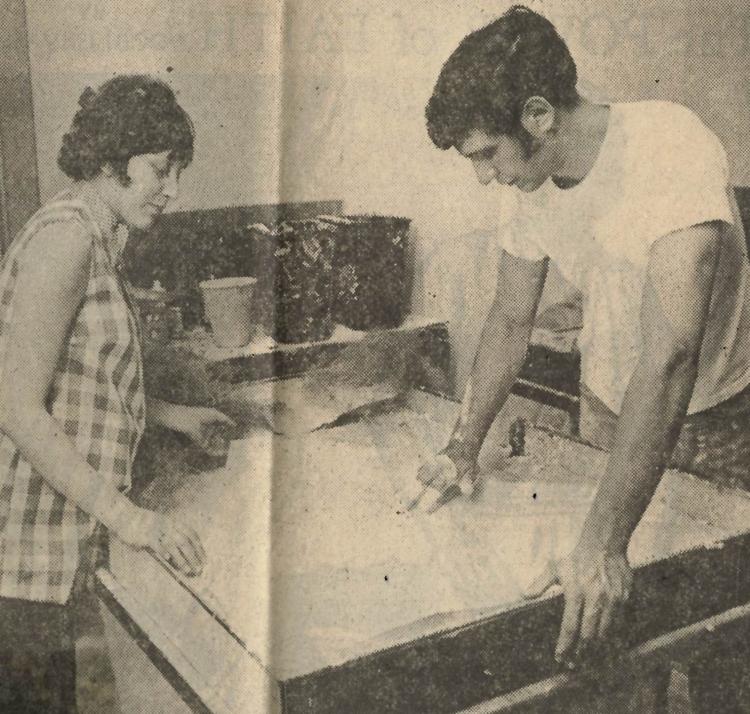 Unique Inc.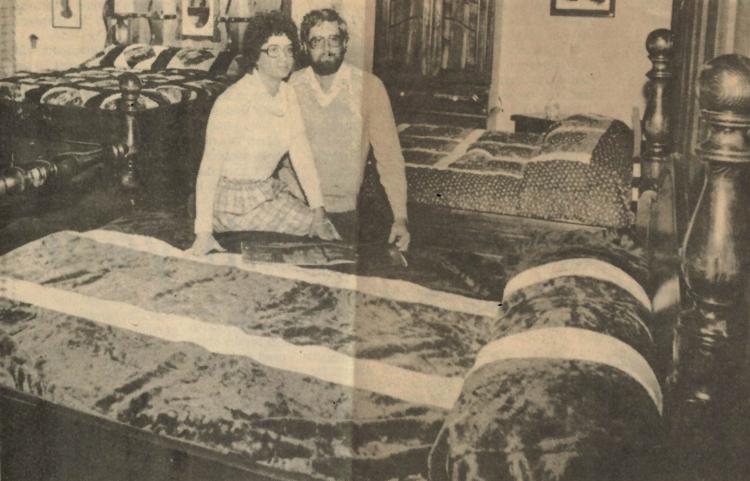 1973: Union Prescription Center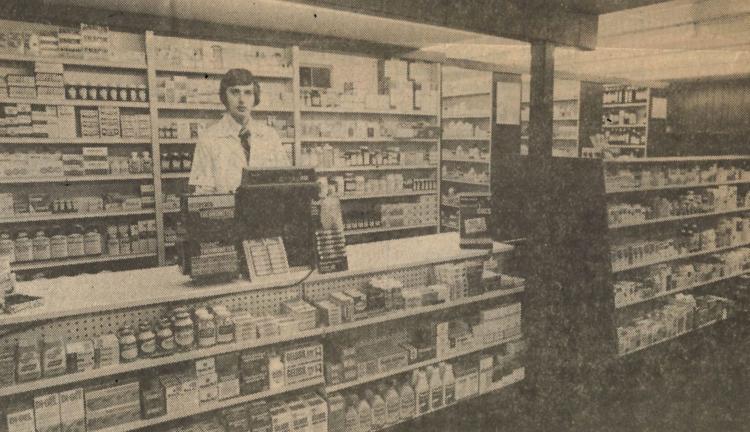 Uppers and Downers Boutique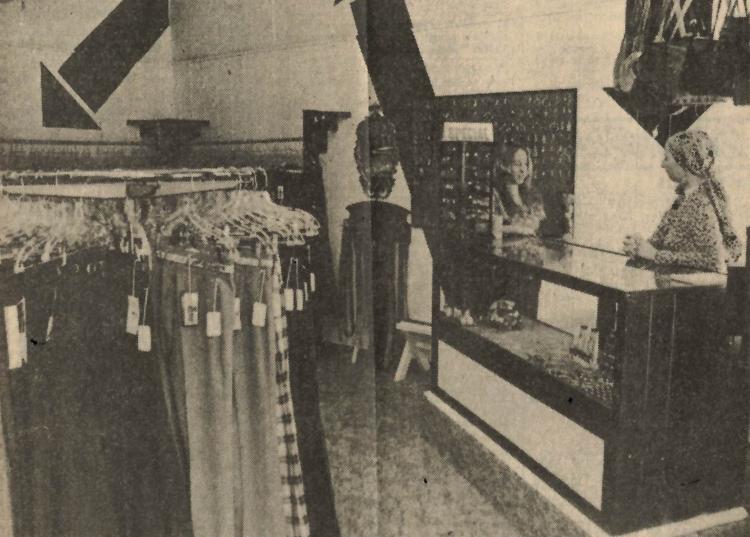 Valentino's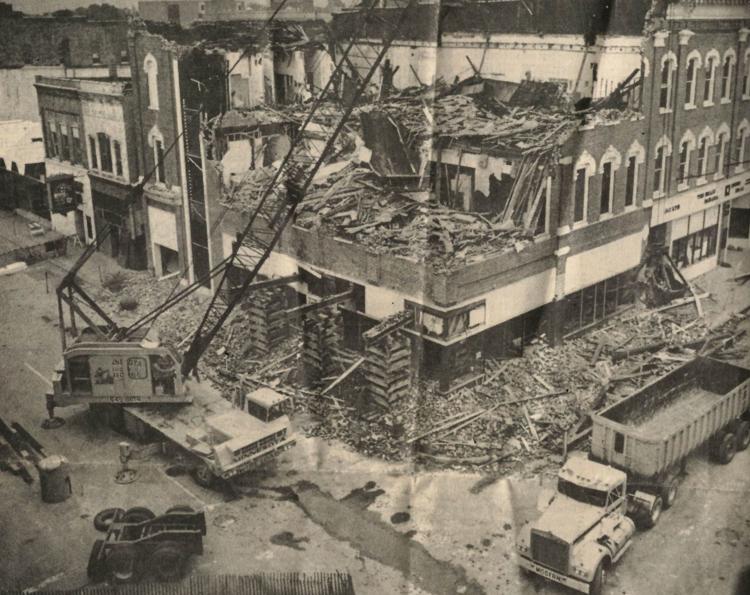 Village Shopping Center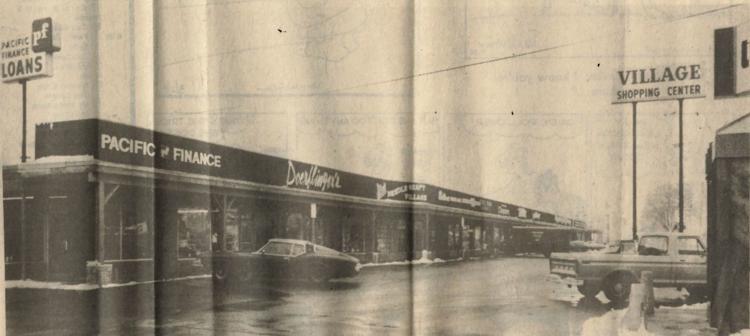 Varsity Club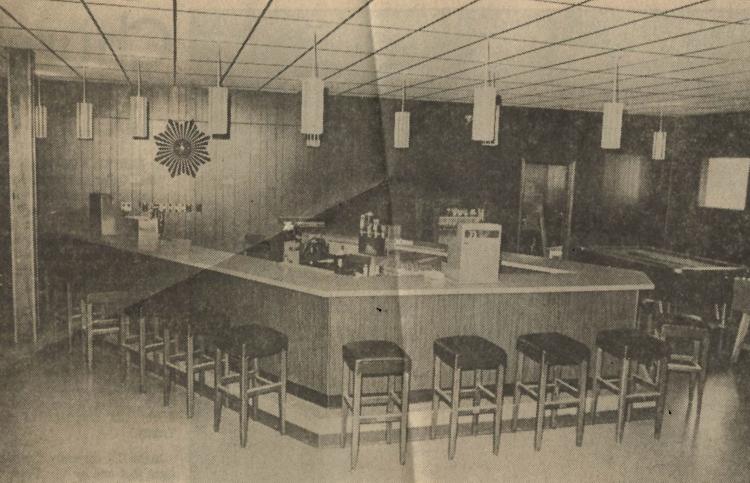 1972: Viking Heritage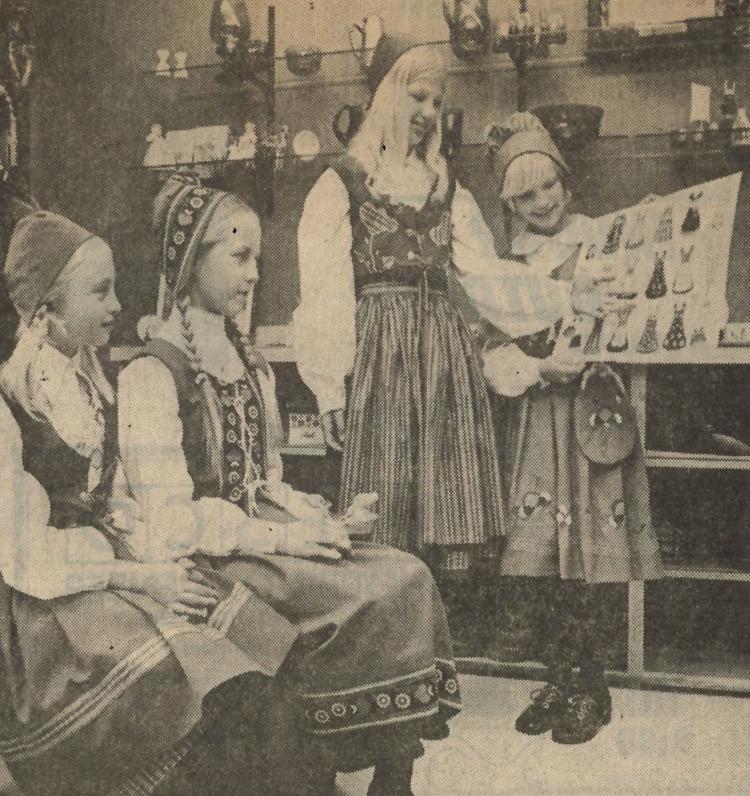 Winslow's Gift Shop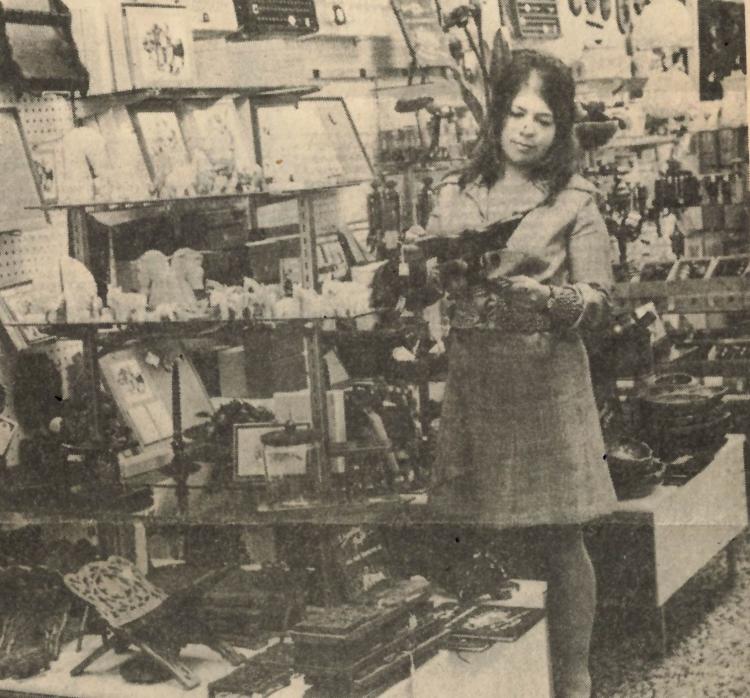 Wiggert Brothers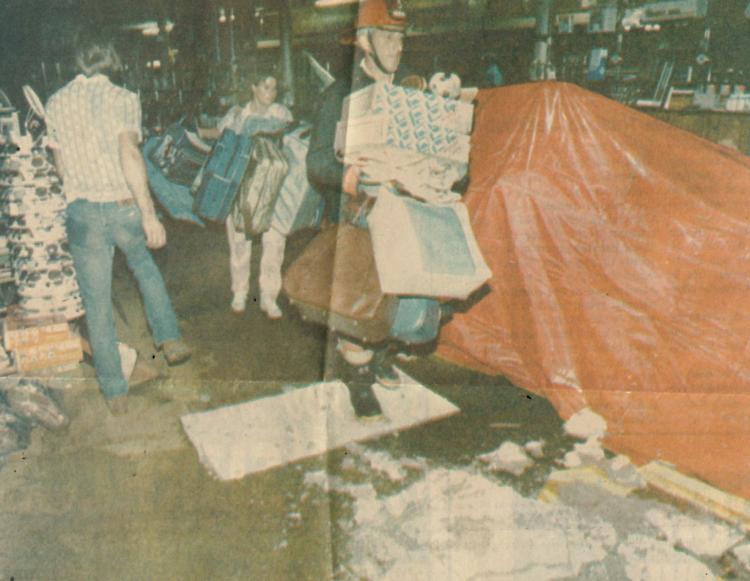 Wendy's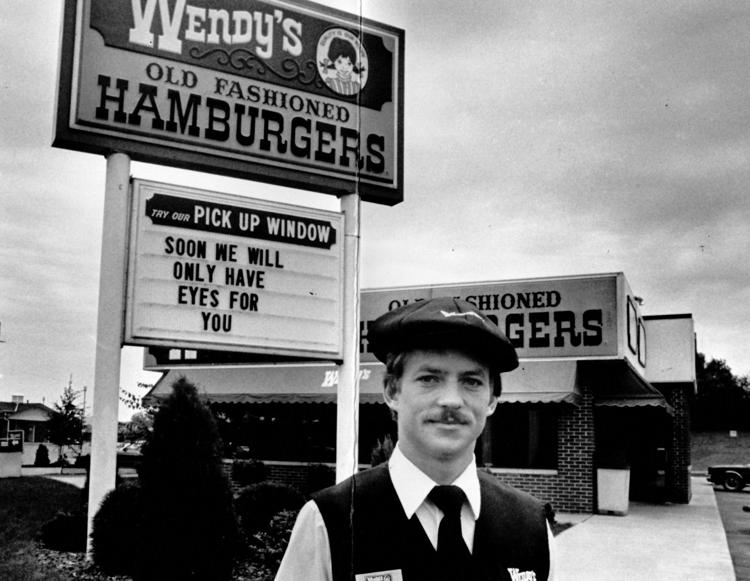 1983: WLCX-WLXR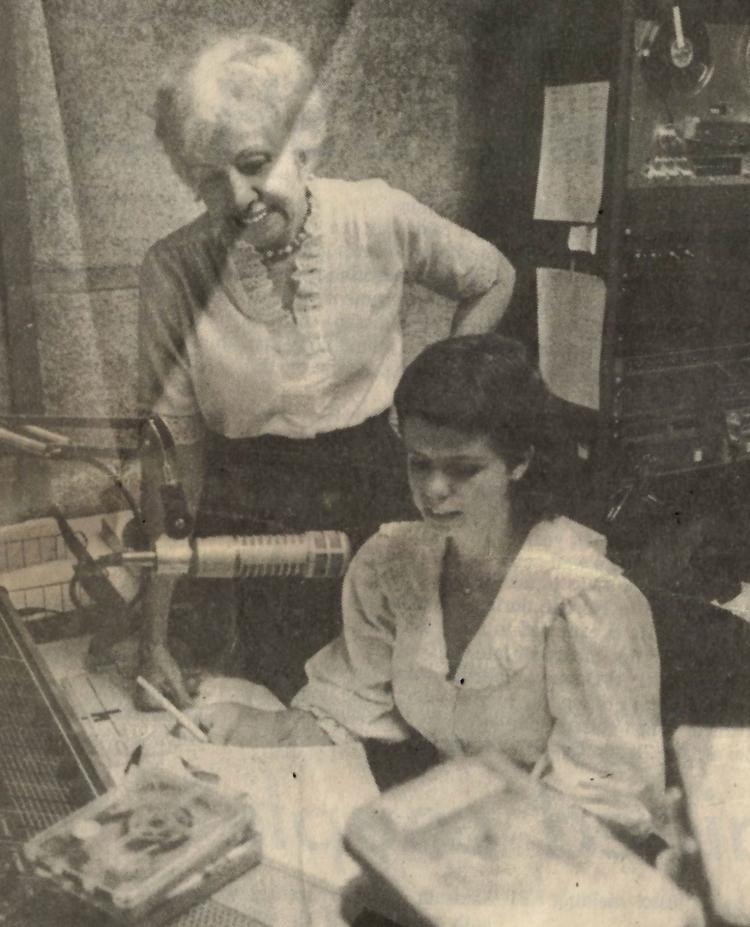 Walt's Restaurant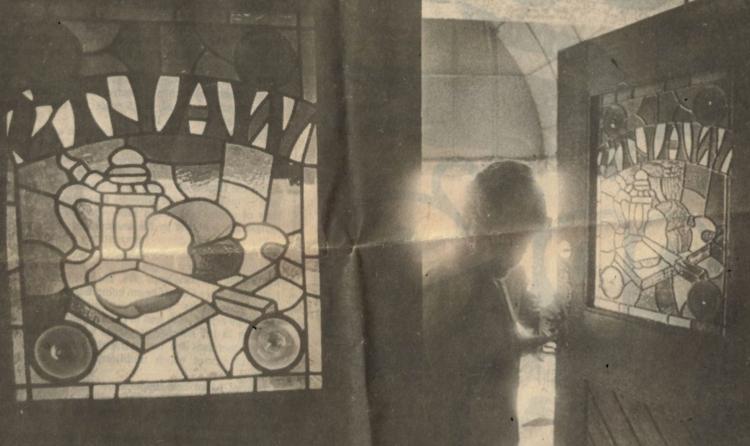 Walgreens

Winchell's Donut House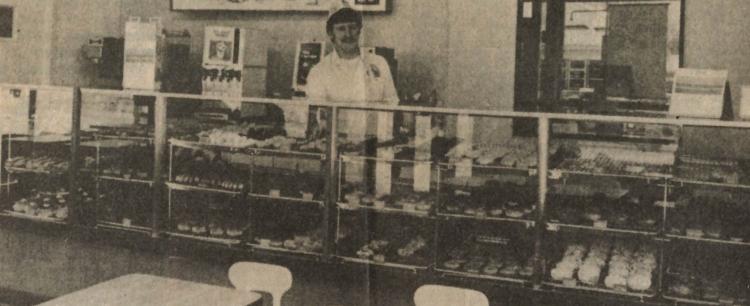 WXOW-TV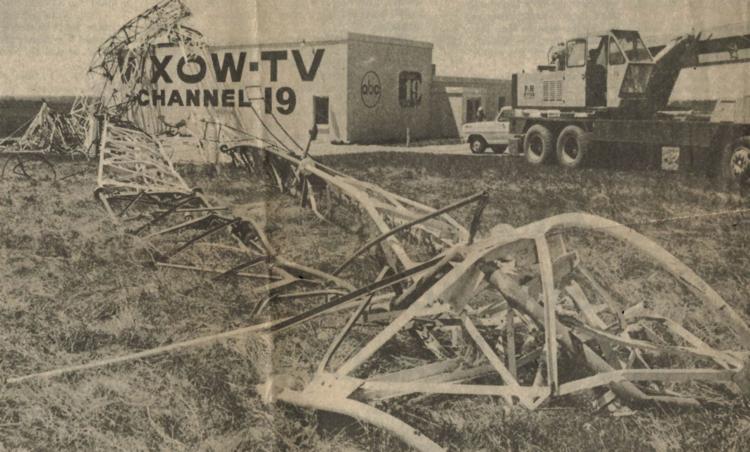 Warehouse Sales
1969: WKBH-AM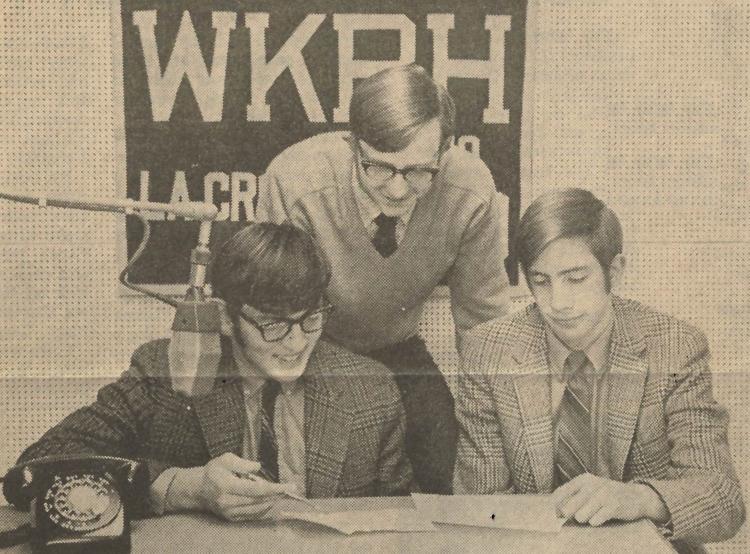 WKBT-TV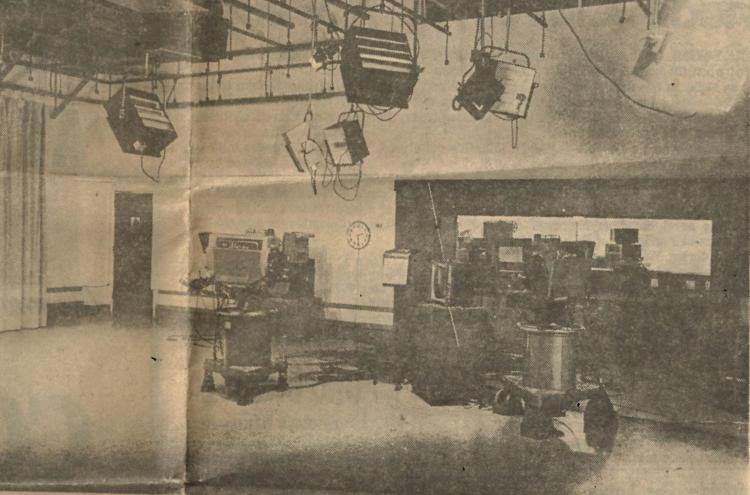 Wettstein's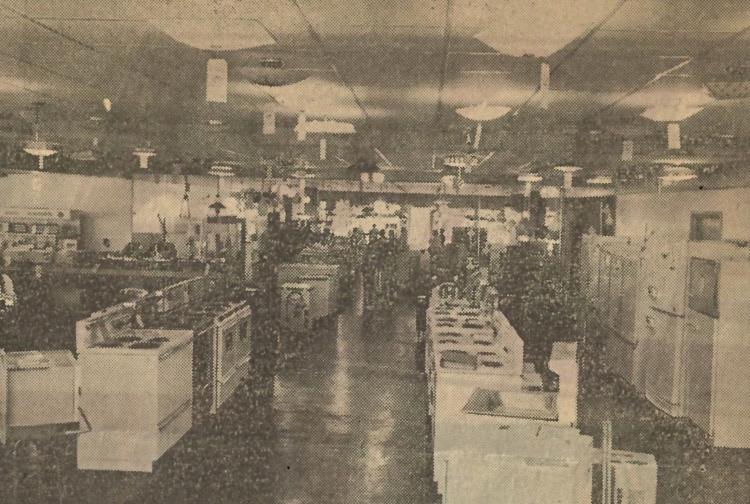 Woolworth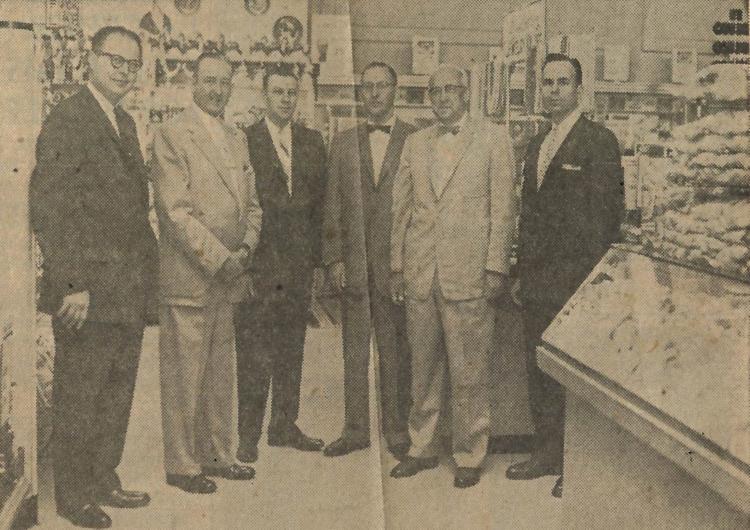 1958: 1st National Bank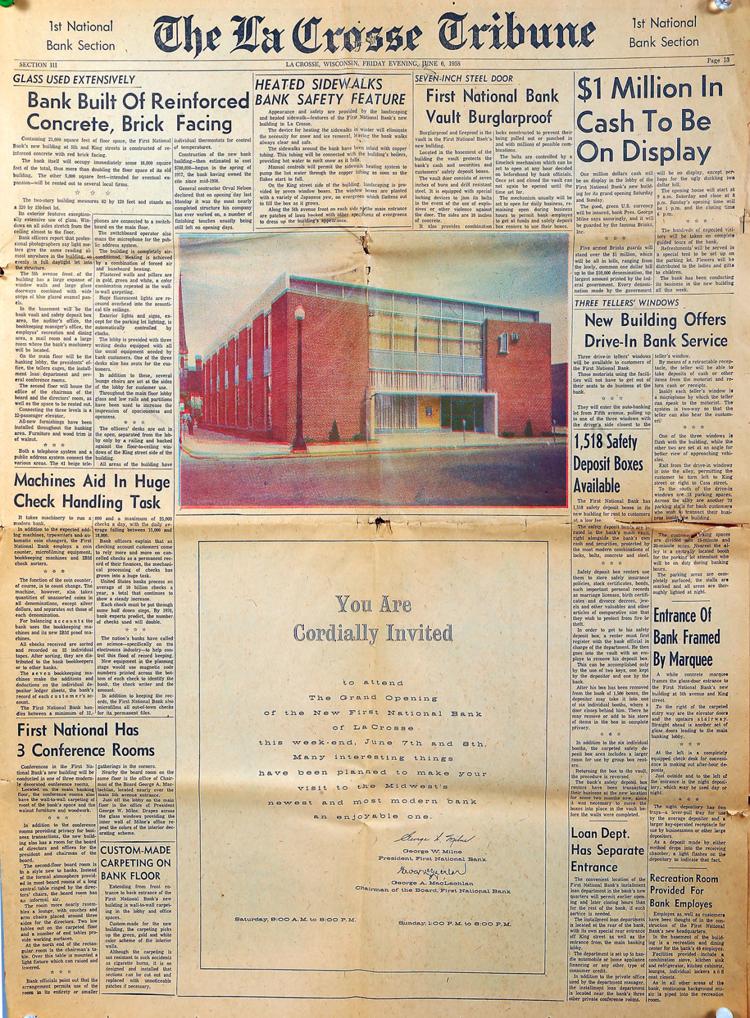 1947: W.T. Grant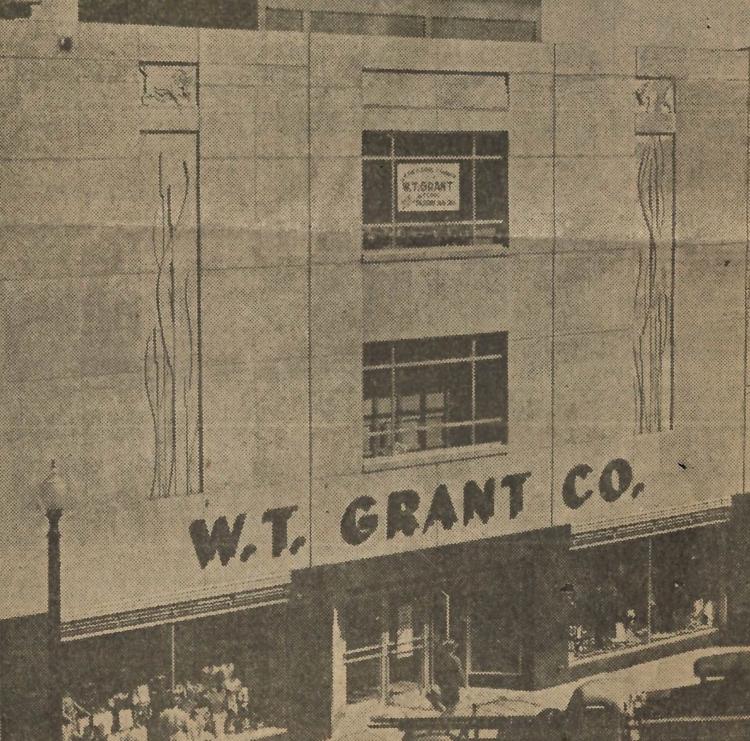 Xcel Energy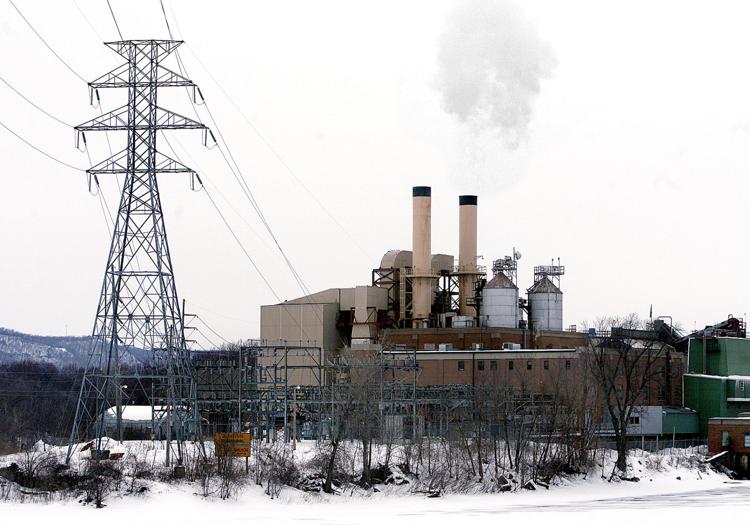 Yum Yum Tree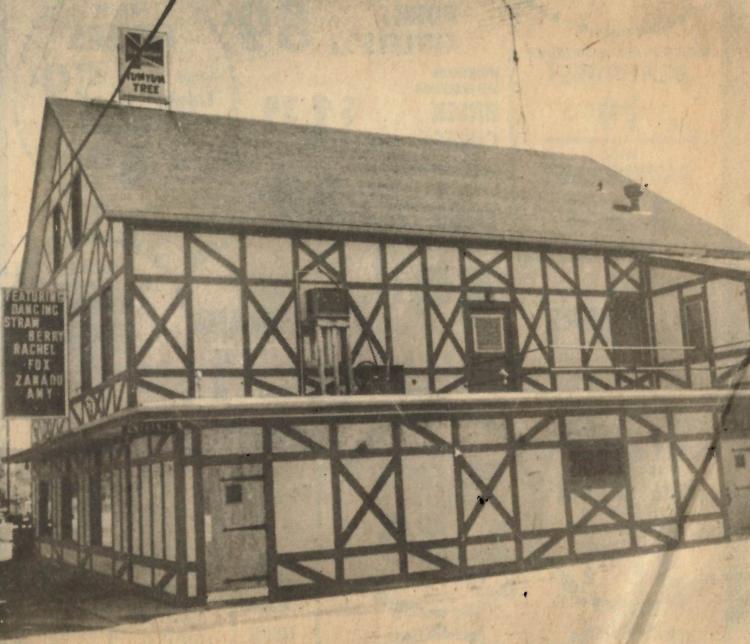 Yahr-Lange La Crosse Drug Inc.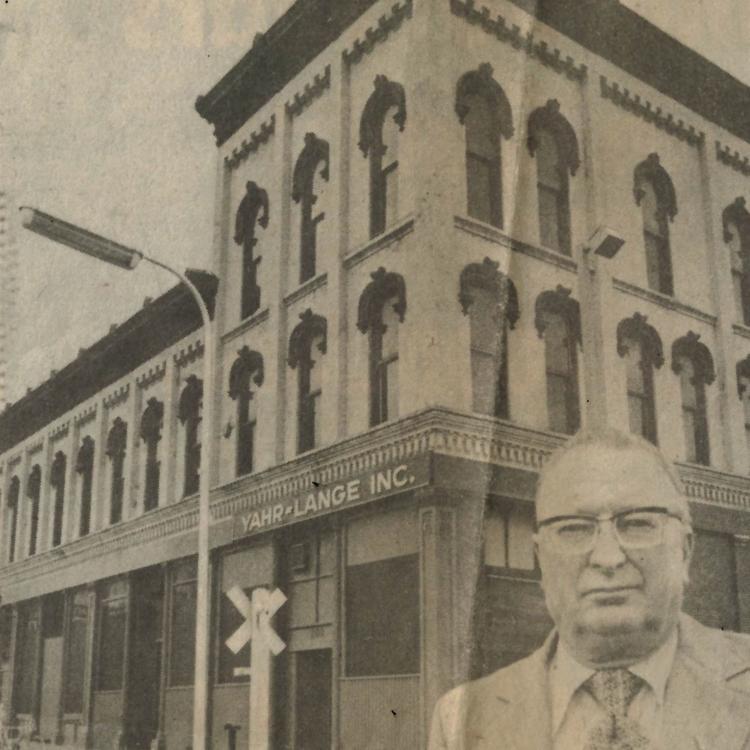 1975: Yellow Checker of La Crosse

Ye Old Style Inn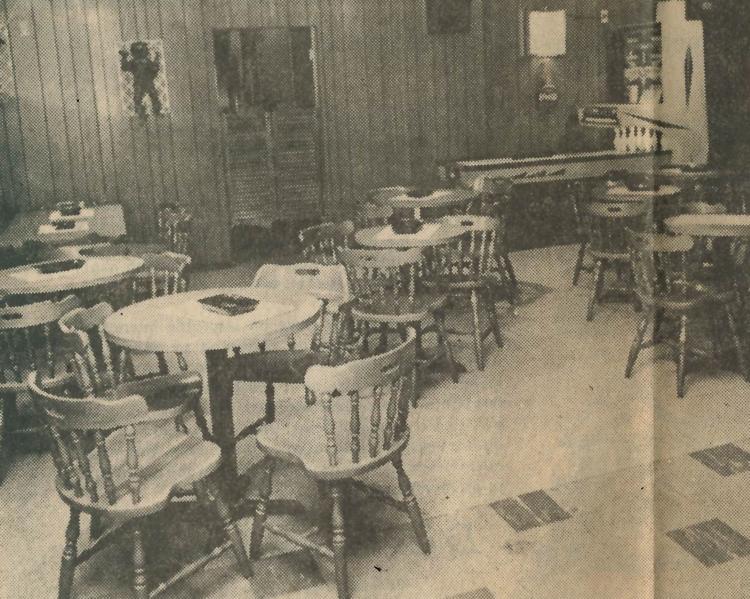 1967: Your Uncle's Place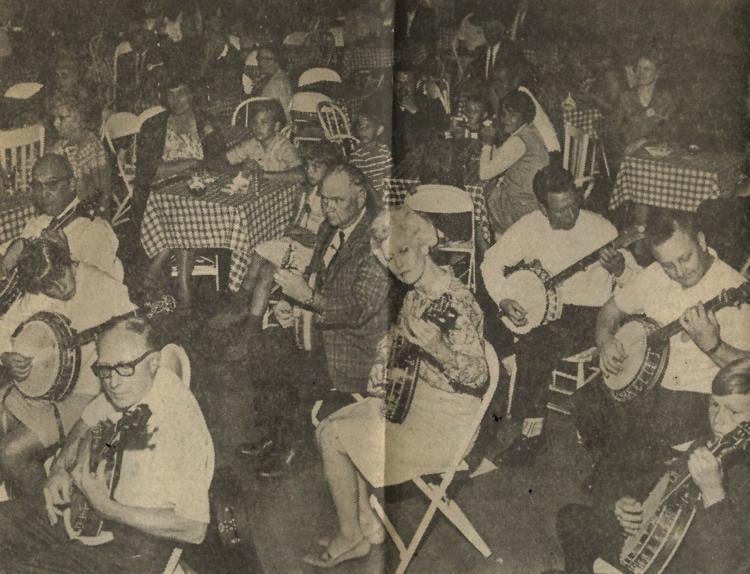 Zorba's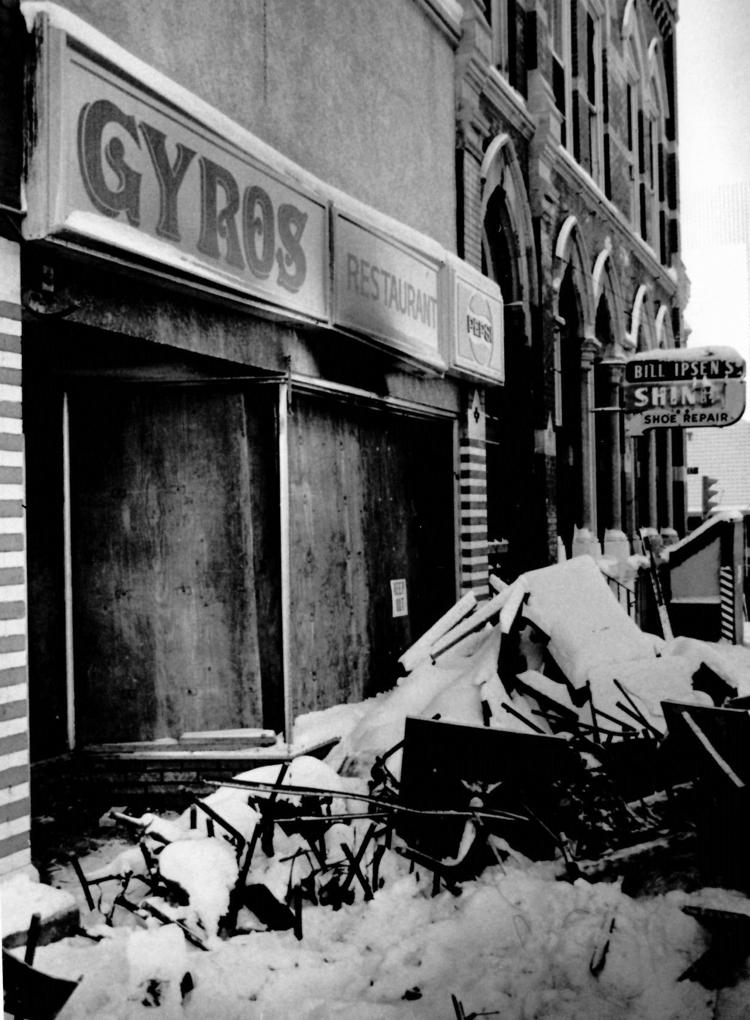 Zanklites