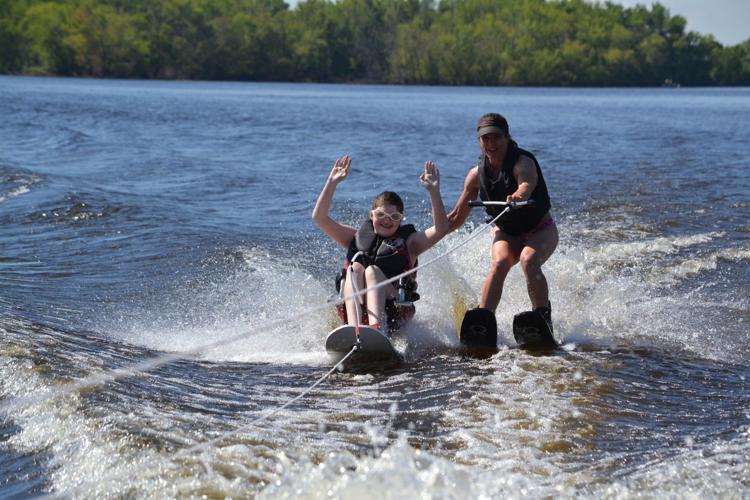 Alahna Keil felt the wind in her hair and a spray of cool water on her face as she glided across the Black River on Thursday, seated on a special outrigger-flanked water ski that made her time on the water possible.
Keil, 23, grew up watching her family members and neighbors waterski on the lake, her cerebral palsy preventing her from joining in.
Three years ago, she was able to try the sport for the first time through an adaptive water ski clinic hosted by the River City Water Ski Show Team and the North American Squirrel Association, and jumped at the chance to parktake again Thursday.
"Because of my disability I couldn't participate (before)," Keil said. "One of the things I love is not having to sit on the sidelines. To have an activity everyone can do is just awesome. To be able to get out there and do it myself is the most fun part for me."
RCWS has been offering aptive water ski clinics for the past five years, and 30 individuals with cognitive or physical disabilities or PTSD, including students from Onalaska High School and veterans from the Tomah VA Medical Center, participated Thursday in the first of two summer 2019 sessions. The second is scheduled for Aug. 15.
A roster of 40 certified volunteers, including past and present RCWS and Bethany Water Ski Team members, assisted participants in using the adaptive water skis, two purchased by NASA and one funded through an anonymous donation to RCWS.
The sit ski allows the individual to water ski on their own, while the version with outriggers requires someone to stand on each side for balance.
"We really accommodate any disability they come in with," said event organizer Jody Lyon. "We basically try to meet them where they're at."
You have free articles remaining.
Register for more free articles.
Stay logged in to skip the surveys.
Clinic volunteer and RCWS member Sierra Lyon, 21, who also founded and leads the Abilities In Harmony adaptive show choir, praised Keil's commitment and positivity in pursuing a sport that can be be intimidating, especially for newcomers.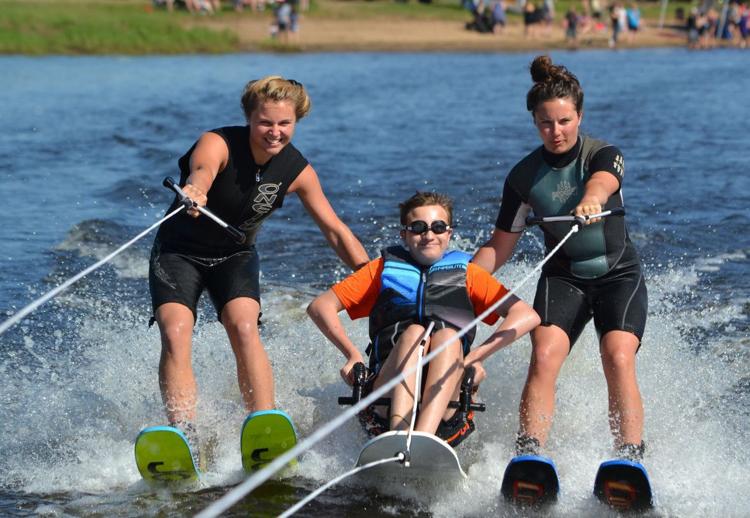 Volunteers let participants set the pace with the goal to simply get them on the water, even if just for a minute. It usually doesn't take long for them to get hooked.
"It's just great to see these kids overcome their fears," Sierra said of the younger participants. "They're always nervous before they go out there but they always come back with a smile on their face."
The volunteers emerge with grins themselves.
"I love every bit of it — people getting to do this that might (otherwise) never be able to," Jody enthused. "They're squealing with joy out there — you can see it in their faces."
Onsite registration will open at 8:45 a.m. the morning of, with limited slots.