About 20.1 million American adults have diagnosed coronary artery disease, with over 382,000 dying from the condition in 2020.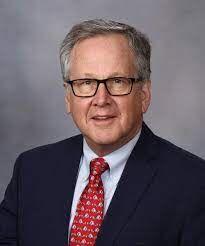 For American Heart Month, experts are reminding the public of the importance of healthy lifestyle practices and recognizing the warnings of cardiovascular afflictions.
Affecting over 7.2% of those 20 and older, coronary artery disease is preventable in many cases, but Dr. Stephen Kopecky, a cardiologist with Mayo Clinic Rochester, says the condition "typically takes a long time to develop so often patients don't know they have it until there is a problem."
CAD is generally caused by plaque build-up from cholesterol deposits. As the coronary arteries narrow, it becomes more difficult for blood and oxygen to reach the heart. The most common resulting symptom is chest discomfort, or angina.
"It can feel like someone is standing on your chest," says Kopecky.
Shortness of breath and fatigue are also possible signs of CAD, and, if the heart becomes weaker, the condition could lead to heart attack or failure.
Anyone can develop CAD, says Kopecky, but age, genetics, sex, lifestyle and other health conditions can increase risk.
As people age, arteries are more likely to narrow and become damaged, and men are more predisposed to the condition. Family history, particularly if a parent or sibling developed CAD before age 55 to 65, is also a factor. Health issues including diabetes, high blood pressure, high cholesterol and chronic kidney disease are additional risk factors.
Preventable causes include smoking — some 20% of all cardiovascular disease is due to smoking — high weight, lack of exercise, too little sleep, high stress levels, heavy alcohol use and a diet high in saturated and trans fats, sodium and sugar.
"Living a healthier life translates to having healthier arteries," says Kopecky.
Anyone with signs of CAD should see a health care professional or call for emergency help if symptoms are severe. Diagnosis methods may include a stress test, cardiac catheterization or electrocardiogram.
Possible treatments include medications like beta blockers, aspirin, cholesterol modifying drugs or procedures such as bypass surgery or angioplasty.
Being diagnosed with CAD, says Kopecky, can be "overwhelming," but "be encouraged — there are things you can do manage and live with this condition. Reducing cholesterol, lowering blood pressure, quitting tobacco, eating healthier, exercising and managing your stress can make a world of difference."