One organization and one exceptional individual will be honored today at the La Crosse Neighborhood Association Fall in Love with Your Neighborhood social, receiving awards for their tireless efforts and leadership in revitalizing the community. All are invited to the event to meet and mingle with the people in our neighborhoods and celebrate the contributions of our hard-working community members.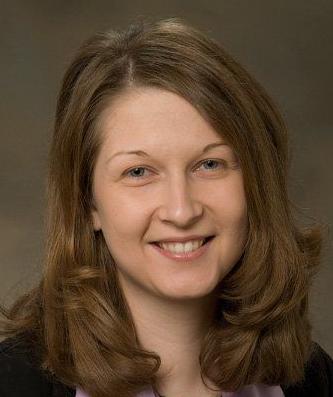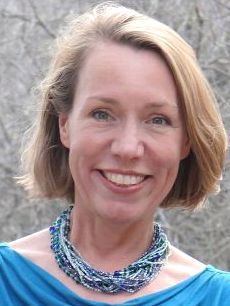 Angie Manke, chair of the Powell-Poage-Hamilton Neighborhood Association, and La Crosse Promise will be presented with the Sara Sullivan and Jerilyn Dinsmoor awards, respectively, during the social, being held from 2 to 4 p.m. at the Copeland Park Oktoberfest Shelter. The event is expected to draw a crowd of 500, with activities, foods and prizes appealing to all ages. Members of the city's ten neighborhood associations, as well as representatives from local organizations, will be on hand to join the fun.
"There are so few opportunities for all our neighborhoods to get together," said Jacob Sciammas, president of La Crosse Neighborhoods Inc. "Sometimes we overlook the value of our neighborhood associations simply socializing."
The 2017 inaugural Fall in Love With Your Neighborhood attracted over 300 people despite pouring rain, and Sciammas says today's event will once again feature top-notch gifts and delectable treats, including clamored-after Queen Anne apples from the Springbrook Clayton Neighborhood Association.
Carnival games, crafts and coloring tables will keep kids entertained, and parents will be pleased with the premium drawing prizes donated by 20 businesses, which include gift cards to Global Grounds, Mark Jewelers and Pearl Street Brewery, La Crosse Loggers tickets, a Washburn Garden rain barrel, a local hotel stay and a Bluffview Vacation Rental.
Employees and service providers from the city of La Crosse and organizations, including Big Brothers, Big Sisters, UW Extension, The Hunger Taskforce, Habitat for Humanity and the La Crosse Public Library, will be present to answer questions, share opportunities and talk about their endeavors.
The 2018 award winners, selected by a committee of neighborhood association members, will be introduced at 3:30 p.m. Eight noteworthy people were nominated for the Sara Sullivan Award; Angela Manke received the most nominations of any individual this year, including a group nomination which noted "she embodies community service, from serving as a friendly face in the neighborhood to honoring her country through her military service."
"It is really a great honor to be chosen for this," Manke said. "I means a lot for me — I was very surprised."
Manke, an audiology specialist at Gundersen Health System, captain in the U.S. Army Reserve and mother of two, makes time in her busy schedule to celebrate and invigorate the neighborhood she loves, lending her skills and ideas to projects including fence art at Powell Park and Hamilton School, Movie Night in the Park and crosswalk chalking at the school and Steppin' Out in Pink.
Manke helped secure funding for the Skate for Kids program at Poage Park, and was a founder of the innovative Little Free Pantry located outside the Hamilton/SOTA Elementary School. Branching off the success of the Little Free Library's placed in yards throughout the city, the Pantry remains stocked for individuals to take what they need, as they need it, with anonymity.
"In the last year, she really made some strides in large projects, particularly with the Little Free Pantry," Sciammas said.
Manke declines to take the credit for the neighborhood's victories, calling it a team effort by "really great people." She has a true passion for the neighborhood she says has a lot of need, but a lot of champions. There are many misconceptions about the Powell-Poage-Hamilton neighborhood, Manke says, but many positive things to showcase. More work still needs to be done in rejuvenating the area, and she appreciates the contributions of people citywide to the effort.
"La Crosse is only as strong as our weakest neighborhood," Manke said.
La Crosse Promise was chosen for the first-ever Jerilyn Dinsmoor Award, named for the former executive director of the organization who passed in August 2016 after working tirelessly to bring the nonprofit to fruition in 2013.
Dinsmoor was instrumental in raising funds for the organization's initial 30 scholarships, each in the amount of $50,000 and awarded to individuals buying, building or renovating homes in the city's neglected neighborhoods. As of this month, 12 families have moved into new homes, two are in the process of renovating and eight homes are under construction, all with the aid of scholarships. Education is also part of the La Crosse Promise mission, with a career and education planning program for high schoolers offered through the Future Center.
"Every year, we get someone who wants to recognize an organization, and we thought this was the perfect year to introduce a team award," Sciammas said. "We thought it was very fitting to choose La Crosse Promise because its accomplishments are what (Dinsmoor) inspired."
Brian A. Liesinger, executive director of La Crosse Promise, says Dinsmoor's impact continues to lead the organization to success, and the board of directors, advisors and staff are grateful the community appreciates their collective efforts.
"To be recognized by the people who see the impact La Crosse Promise is making is a great honor," Liesinger said. "That means the most."
"There are so few opportunities for all our neighborhoods to get together. Sometimes we overlook the value of our Neighborhood Associations simply socializing." Jacob Sciammas, president of La Crosse Neighborhoods Inc.