A Wisconsin appeals court has rejected attempts by a group of landowners to block a proposed frac sand operation in western Wisconsin but may open a door for legal challenges based on damages that have yet to occur.
Three families in the Jackson County town of Hixton sued AllEnergy Hixton in 2016, claiming the Iowa-based company's proposed $130 million project would create a nuisance. A La Crosse County judge dismissed this case, but the landowners appealed.
A three-judge appeals panel last week agreed that the landowners did not provide enough evidence to show they would be harmed but ruled that their legal strategy — known as "anticipated private nuisance" — is recognized under Wisconsin law.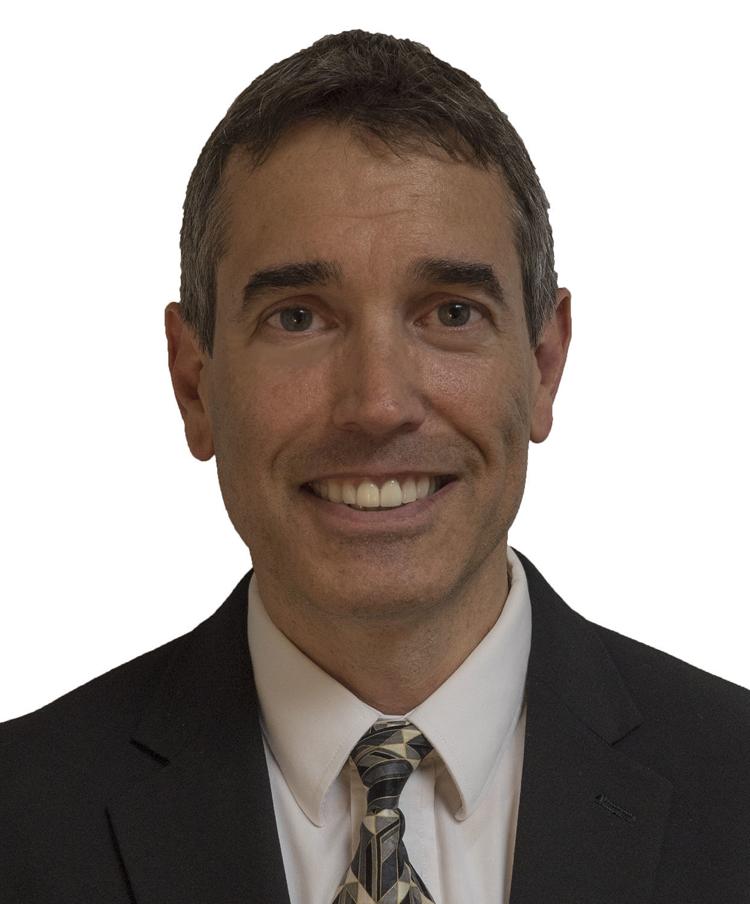 Attorney Tim Jacobson hailed the ruling as "a huge victory for private property rights" that will allow similar claims to move forward.
"It's a bump in the road," Jacobson said.
AllEnergy argued that it is impossible to establish facts to prove harm from something that doesn't yet exist.
"No two mines are ever alike," said company president Dean Sukowatey. "You can't transpose facts from this mine to that mine."
Sukowatey said the case has been "another travesty" for his company, which last year lost a state Supreme Court case over denial of a permit for a separate project in Trempealeau County.
He said investors have been unwilling to move forward with legal challenges pending. Last year, AllEnergy sought to have the plaintiffs post a $35 million bond, though the company later withdrew the request.
"It's taken some two and a half years to get here. And we're not done yet," Sukowatey said. "I think what the motivation here is to run the clock."
One of two similar lawsuits filed against proposed Jackson County mines, the case was the first in Wisconsin to apply the idea of anticipatory private nuisance — the legal theory that landowners can't use their land in a way that might someday harm neighboring property owners — to the frac sand industry, which began rapidly expanding in western Wisconsin over the past decade to supply sand for use in oil and gas wells.
Both conservation and property rights organizations weighed in on behalf of the plaintiffs.
A spokesman for the Wisconsin Industrial Sand Industry did not respond to a message Tuesday.
The concept of nuisance can be traced to common law developed hundreds of years ago in England, said Brian Ohm, chairman of the urban and regional planning department at UW-Madison. While recognized in other states, Ohm said anticipatory nuisance is rarely used because it requires a higher burden of proof.
La Crosse County Circuit Judge Scott Horne, who dismissed the AllEnergy case, has yet to rule whether the second, against OmniTRAX Logistics Services, can proceed. The Wisconsin Department of Natural Resources in April granted OmniTRAX a permit to fill wetlands, although that decision also has been challenged.
Greg Krueger and his co-plaintiffs claimed the 750-acre mine, processing plant and rail terminal would generate air, water, noise and light pollution, destroy the landscape, deplete groundwater supplies and unreasonably interfere with their right to peaceful enjoyment of their land.
In support of their case, the plaintiffs filed affidavits of a dozen people living near existing sand mining operations who complained of chronic coughs, light, noise and vibrations that keep them up at night and fouled well water — in spite of existing development agreements outlining terms of operations.
But other than establishing that the operation would be adjacent to their properties and that sand mines are "known to" create pollution and other harms, the appeals court said the plaintiffs' assertions were "too sparse" to support their claim.
"Taking these allegations as true, and drawing reasonable inferences in favor of the landowners, the most that can be said is that there is some unknown probability that AllEnergy's proposed mine will create nuisance conditions resulting in various harms, including harm to nearby property owners such as the landowners here," the decision states.
Jacobson said his clients haven't decided if they will appeal to the Supreme Court or file a new complaint with more specific allegations. He noted that no court has yet considered the substance of the case.
"All along we've said give us our day in court," Jacobson said. "There's never been one piece of evidence submitted to the court."
"It's taken some two and a half years to get here. And we're not done yet. I think what the motivation here is to run the clock." Dean Sukowatey, AllEnergy president