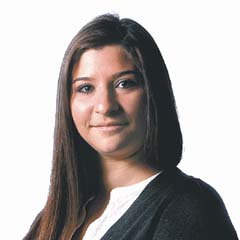 Vicki Burke said Wednesday her comments in a Wall Street Journal story asserting the GOP's chances at taking U.S. Senate seats in Wisconsin, Washington and California were taken out of context.
Burke is quoted saying "in talking to people who work in (Russ Feingold's) campaign, they think, given the atmosphere, that this could be the first time where he could possibly lose a race."
Burke's remarks were, of course, surprising, despite the widespread belief that Republican Ron Johnson poses the incumbent a real challenge.
"Most of the time, the party in power doesn't want to say things like that," said Joe Heim, the recently retired University of Wisconsin-La Crosse political science professor. "Maybe what she's doing is alerting people to the fact this isn't an easy race for him and they need all the help they can get."
Mike Tate, chairman of the Democratic Party of Wisconsin, argued Feingold is running a strong grassroots campaign and will be re-elected.
"I was taken out of context. I don't believe that Sen. Feingold will lose," Burke said. "It's always a possibility, but I certainly think he will win that race."
Huebsch, Hancock spar over budget raid
Cheryl Hancock, Democratic candidate for the 94th District state Assembly seat, issued a press release Wednesday accusing Rep. Mike Huebsch of throwing the state further into peril by having supported a budget that stole money from the patient compensation fund.
"The Supreme Court ruling makes it clear that Rep. Huebsch is not serious about fiscal responsibility and that he is willing to use risky accounting tricks and political maneuvers that have tossed our state in an even deeper financial crisis," said Hancock, who is making her second run against Huebsch.
Huebsch, speaker of the then GOP-led Assembly, headed negotiations over that entrenched budget, which came in four months past due.
He successfully eliminated the vast majority of tax increases in the budget, he said, and if feasible, would have excluded the raid into the medical malpractice fund as well.
"It's interesting to hear Cheryl talk about what the Democrats forced me to do," he responded. "I can assure had Cheryl Hancock been there, she would have voted for the budget. ... Cheryl passing herself off as a fiscal conservative is hypocritical, and it's not going to work."
Be the first to know
Get local news delivered to your inbox!