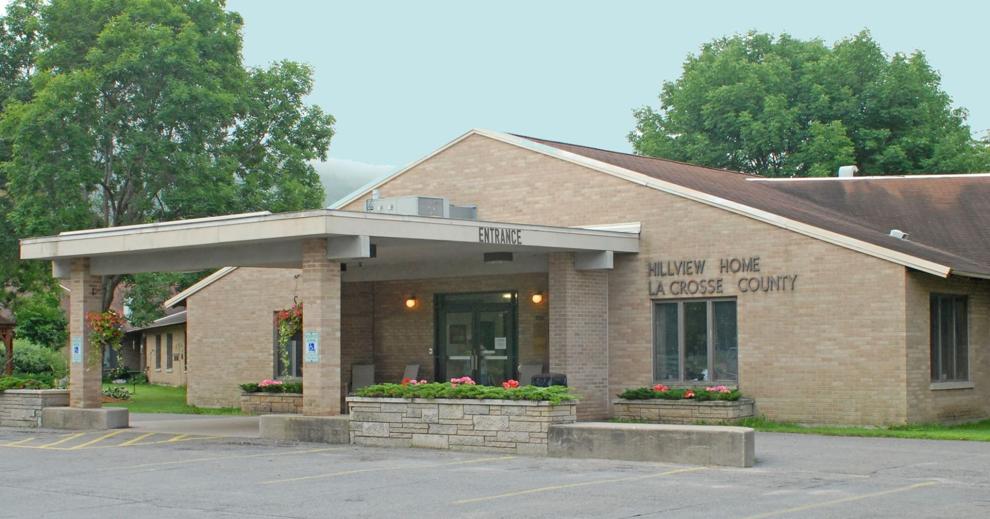 A new facility at Hillview Health Care Center in La Crosse specializing in treating older adults with dementia or other underlying conditions is expected to open this fall.
The secure, licensed facility would fill a community need, says Hillview administrator Kelly Kramer, while also helping the county-owned nursing home transition toward a more sustainable future. Hillview was built to house 226 residents, but today has a census of around 80, and Kramer said the nursing home needs to evolve to match the changing long term care landscape.
"We have been working with the hospitals and others to see where there's a need in the community that we can fill, which has always been our mission as the county nursing home," Kramer said.
Plans are in place to open the 10-bed specialty facility at Hillview in the fall, possibly as early as October. The new facility would be located inside the existing nursing home, requiring some interior renovations.
Local hospitals often find it difficult to discharge older adults who have an underlying diagnosis of a mental illness or severe behavioral disturbances, Kramer said. Many of those individuals need care only available at a facility that offers specialized psychiatric services that are not widely available. The new Hillview unit would provide another local option in those situations.
Ravenwood Behavioral Health in West Salem, which is also part of La Crosse County's long-term care system, provides a similar service. Local demand for the kind of specialized care for older adults available at Ravenwood, however, currently outstrips supply. This prompted the idea for the county to expand those services through the new facility at Hillview.
"We will be able to offer options for short stay stabilization," Kramer said. "People will come to us and work with our psychiatric doctor to find the right medication to stabilize them so they can return back home, rather than being sent to mental hospitals throughout the state."
The plan for the new specialty unit, which would be licensed by the state, is part of a strategy to safeguard Hillview's future. Reimbursement rates for Medicaid, which don't cover Hillview's costs, have put a squeeze on the nursing home's finances in recent years. The specialty unit would be funded through state programs at a higher rate than is available through Medicaid.
"My goal is to make sure Hillview remains financially sustainable for the future," Kramer said. "Our buildings are aging, and that's really where we need to look next."
La Crosse County's allocation of just under $23 million from the American Rescue Plan Act could assist with a bigger plan to develop a new Hillview campus. The La Crosse County Board is currently considering how to allocate the funding across several priority areas, with Hillview in the mix.
"The state has been pushing us to move away from that bigger, institutional feel," Kramer said. "But that's difficult because of the walls that are around us."
Kramer said the 10-bed unit will help to provide an idea of demand for space for older adults with dementia or other underlying conditions that could assist with planning for a new Hillview campus.
"In addition to caring for our seniors with dementia and underlying mental illness, our replacement campus would fill a need that we hear about regarding higher complexity of medical needs such as complex wounds and possibly trach care," Kramer said.
La Crosse County Board member Roger Plesha, who chairs the county's Veterans, Aging and Long-Term Care Committee, said building a new campus may end up being more cost-effective than renovating the existing buildings.
"We are not looking to build new for aesthetics but to improve the quality of care for our residents and fix the mistakes that were made when Hillview was built," Plesha said.
Hillview was built with a partial basement, Plesha noted, which has caused various problems. In general, the facility was developed to fit a nursing home model that's much different than today's standard. Plesha said residents now prefer to have their own rooms and enjoy smaller, more family friendly environments. The future Hillview would still care for those with long term needs, in addition to those with more complex short-term issues who hope to return home or to a less restrictive environment.
"We hope with the support of the county board members, our community hospitals and family care programs, we can make this happen soon, as the need will only continue to grow," Kramer said. "We hope everyone sees the importance of this effort to care for our community members who have lived and supported us for all these years and need us now more than ever."