For two years, the award-winning "Hear, Here" program has offered community members a chance to dial up a bit of oral history in downtown La Crosse, and at the end of June, poetic recounts of life in the district will be added to the menu.
Nearly 50 entries were received for the "Hear, Here" poetry contest, which solicited original works inspired by experiences and memories of living, working or visiting the downtown.
The winning submissions will be presented during Artspire on Saturday, with on-site readings by the authors.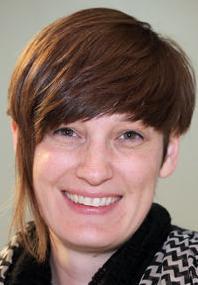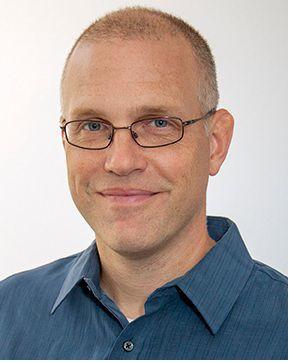 The "Hear, Here" program, created by University of Wisconsin-La Crosse history professor Ariel Beaujot, currently offers nearly 40 stories accessible by calling a toll-free number posted in various downtown locations. Beaujot and UW-L English Professor William Stobb decided to solicit poetic narratives after a discussion on the connection between poetry and history, and inspired by the wealth of odes to La Crosse.
"We thought the audio format could be such a great venue for these incredible poems," Stobb said. "It's been a really gratifying and cool process to read through all these entries."
David Krump penned the winning poem, "Ophelia Soft," after the death of a best friend, one of several young men who drowned after a night of drinking.
"This poem responds to what, at the time, amounted to a repetition of death by water, a sort of deadly ritual from which no one re-emerges," Krump said. "Some called it alcohol but the simple explanations aren't always the ones we require as a species."
Stobb was impressed by the honesty and impact of the nine-line poem, describing it as beautifully precise.
"It's just such a brilliant piece of language," Stobb said. "It's imaginative, it comes from real tragedy, a real issue that impacts La Crosse."
Krump's poem will be published in the next issue of the "Steam Ticket" literary journal, as will Kyle Constalie's second place winning "Into Collision," and Susan Houlihan and Teagan Daly's third-place entries, "River Walk" and "Trauma Center," respectively. Poems set in Riverside Park will be shared at 1 p.m. near the park's eagle statue, and those based in the Pearl Street area will be read outside Jules Coffee House at 1:30 p.m. The authors will be honored on the Artspire stage at 3:15 p.m.
"Artspire is the perfect place for us to debut these poems," Stobb said. "It's a celebration of La Crosse culture and arts, and that's what we're doing with these poems. We're celebrating these words."