A fire destroyed adjacent downtown buildings Saturday, claiming six apartments, a warehouse and the local headquarters of a political organizing group just 10 days before an election.
The blaze, reported at about 9:30 a.m., claimed a warehouse at 118 Fifth Ave. and an adjacent structure, the Optical Fashion building, at 423 Jay St.
La Crosse Fire Department inspector Capt. John Helfrich said it will take days of investigation before a cause or point of origin can be determined.
No one was seriously injured, but several firefighters were treated for heat exhaustion.
Crews initially entered the buildings to make sure no one was inside, Capt. Greg Temp said, but the fire was entrenched and drove them back.
Firefighters then attacked from ladder trucks high above the rooftops, targeting as many as five high-powered hoses at a time onto the rubber roof below.
Residents in the apartments all escaped safely, said Dave Vaslow, who manages the Jay Street building. Some cats are still missing.
The building housed his father's optometry business, and is now owned by his mother, Ella Vaslow.
Vaslow said Saturday afternoon he had not yet spoken with all his tenants.
"I feel absolutely sick about this — lives disrupted, cats unaccounted for," he said. "I've been watching my building burn all day long."
By early evening, it was gone.
The La Crosse headquarters for We Are Wisconsin, a left-leaning political action committee, was a total loss, said group spokesman Kelly Steele.
Staffers were in the office when the fire broke out and escaped safely, he said. It's too early for Steele to say how the group will function without a local headquarters with just 10 days left before the recall election between Democratic challenger Rep. Jennifer Shilling and Republican Sen. Dan Kapanke.
Around the corner, Shilling's campaign staff was forced to evacuate their Fifth Avenue headquarters, which shares part of a wall with the destroyed building and which lost power Saturday. Shilling released a written statement praising firefighters and emergency workers for securing the area and allowing the staff to get out safely.
Campaign work continued despite the interruption, and the staff expects to return to the office "very soon."
The warehouse, vacant when the fire started, was owned by Allen Baker of West Salem, who with Vaslow's father bought the adjacent properties in the late 1960s or early 1970s, he said.
Once a livery, "It was built so strong you could run horses up to the second floor," Baker said.
In the end, it wasn't strong enough to withstand the flames. By the afternoon, an excavator had leveled the building and all but the front of the Jay Street building as firefighters doused the rubble, sending brown smoke over the downtown.
Vaslow called Baker, who had just returned from Florida the night before, to tell him the buildings were on fire.
"After just getting into town 12 hours earlier, it was quite a shock," Baker said.
The buildings' rubber roof kept water from reaching the flames just below, Assistant Fire Chief Warren Thomas said. Crews cut holes in the rubber, but the water got trapped.
Firefighters contained the fire by 1 p.m. and continued to douse the rubble until about 6:30 p.m.
Police blocked Fifth Avenue from Main Street to Jay Street most of the day and asked onlookers to avoid the downtown area. Still, people poured into the downtown, some lifting shirts to cover their faces and keep away the smoke.
Water pooled inches deep on nearby streets, where adults and children sloshed through runoff from the thousands of gallons of water crews unleashed over the building throughout the day. Debris from the fire was washed around the block onto Fourth Street.
At times, the scene took on a festive atmosphere. Over at Fifth and Jay, three waitresses from Hooters — Ericka Dibelius, Ana Miller and Nicole Johnson — were dropping off barbecued wings for any firefighter who might have time to eat.
"They're working hard," Dibelius said. "So this is to show our appreciation."
Most eyes were turned skyward where firefighters, sometimes obscured by smoke, rained water from the tops of ladders positioned on all corners of the building.
Peggy Hatfield and Cathy Dunaway of Madison were downtown on Pearl Street getting coffee about 10 a.m. when they first noticed the blaze.
"We were here when (the fire trucks) pulled up," Hatfield said. "You could see smoke coming out of the top of the building."
They left for a few hours to go to Art Fair on the Green at the University of Wisconsin-La Crosse and came back to Fifth and Main shortly before noon to find that the blaze had intensified.
As crews from La Crosse and Onalaska worked the downtown blaze, fire departments in other communities were on call to protect the rest of the city. The town of Campbell fire department covered the North Side and the fire department from Stoddard covered the South Side.
It will likely take days before investigators can determine a cause. Baker said vagrants have recently been spotted sleeping in the area, but fire inspector Helfrich said he has not ruled anything out.
While the rear building showed the greatest damage initially, that  doesn't mean the fire began there, he said. That may have been a result of the  way that structure burned and collapsed.
The investigation will require interviewing all tenants, owners and  firefighters as well as sifting through piles of rubble.
---
From Tribune files: Fires damage La Crosse area buildings
1915: Logan High School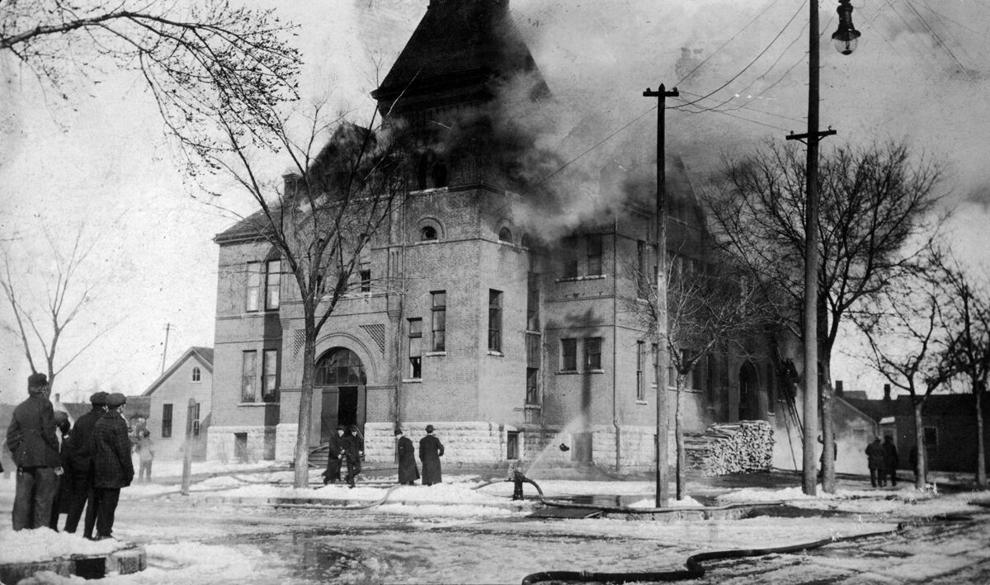 1916: The Cameron House
1935: Listman Mill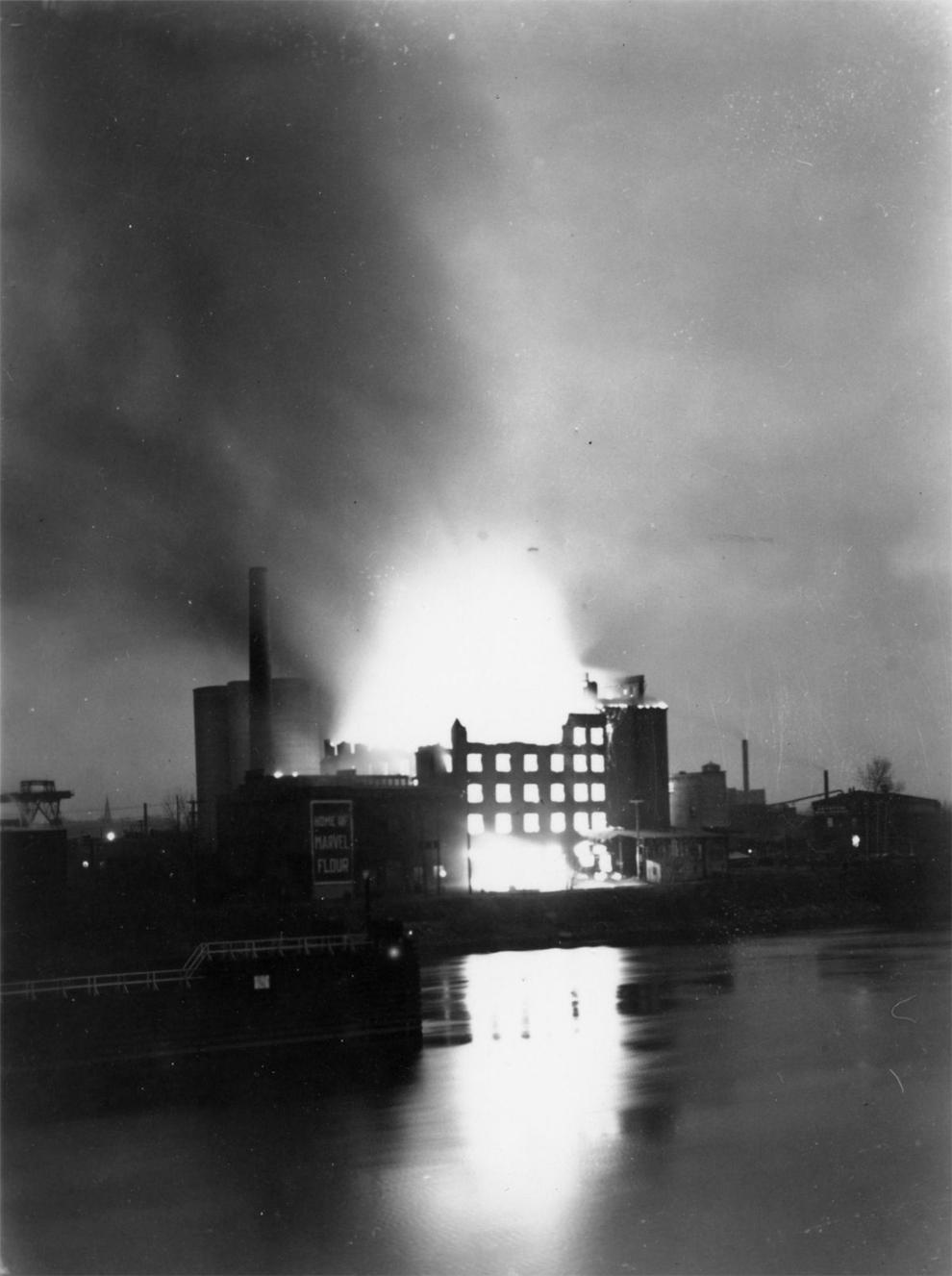 1948 La Crosse Auto Supply fire
1950: Heileman Brewery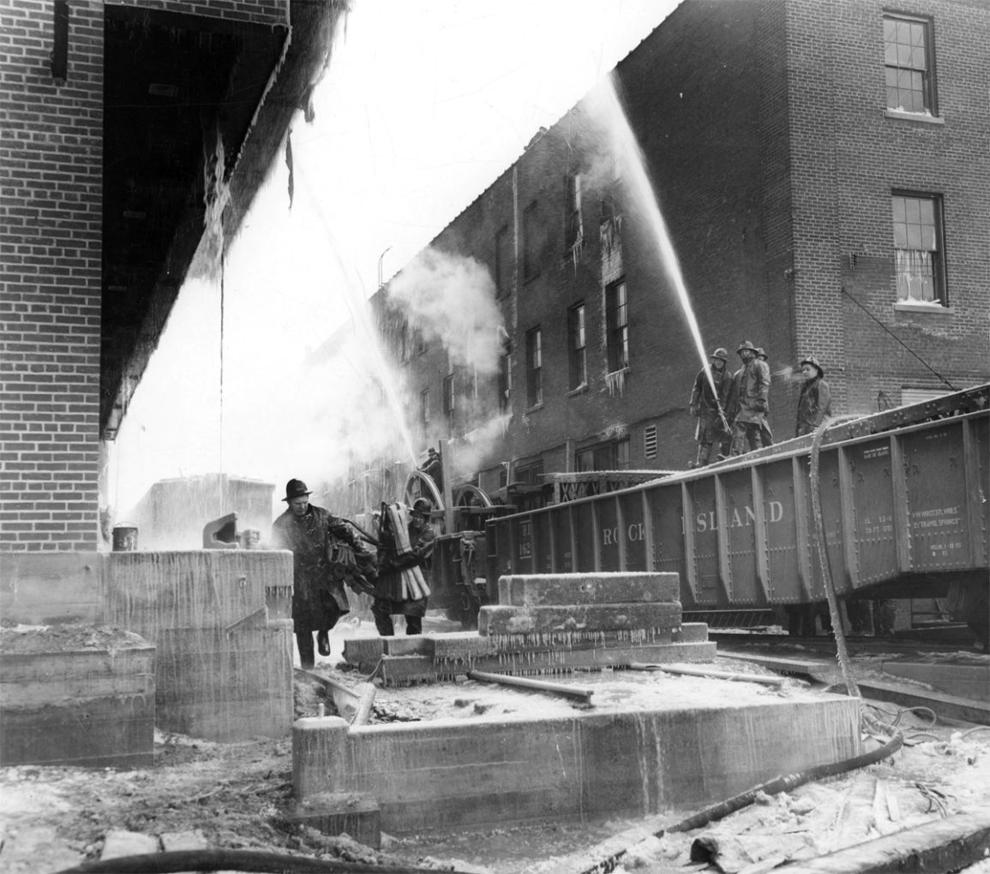 1951: Swanson building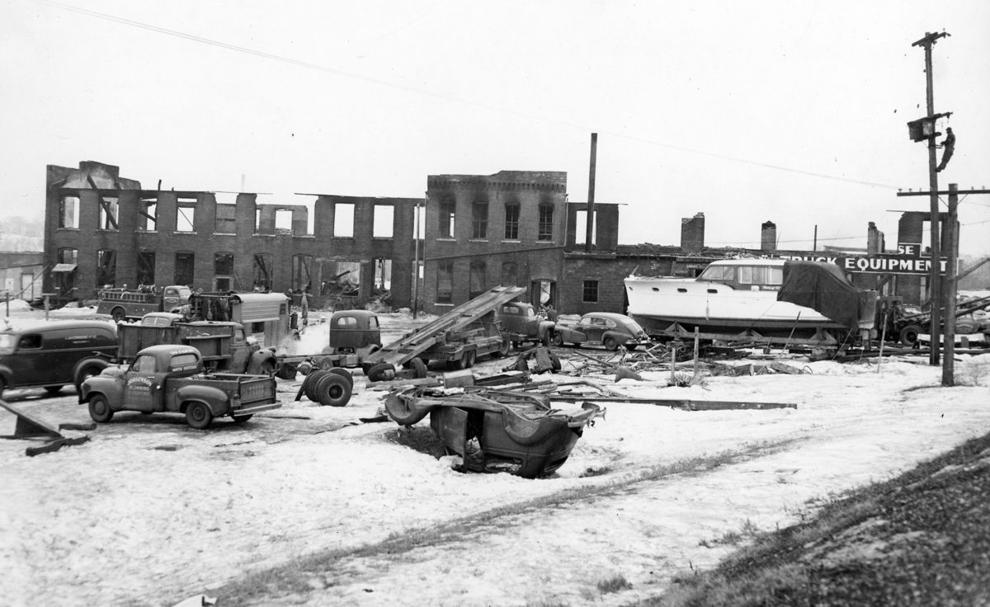 1954: R.E. Osborne 5 and 10-cent Store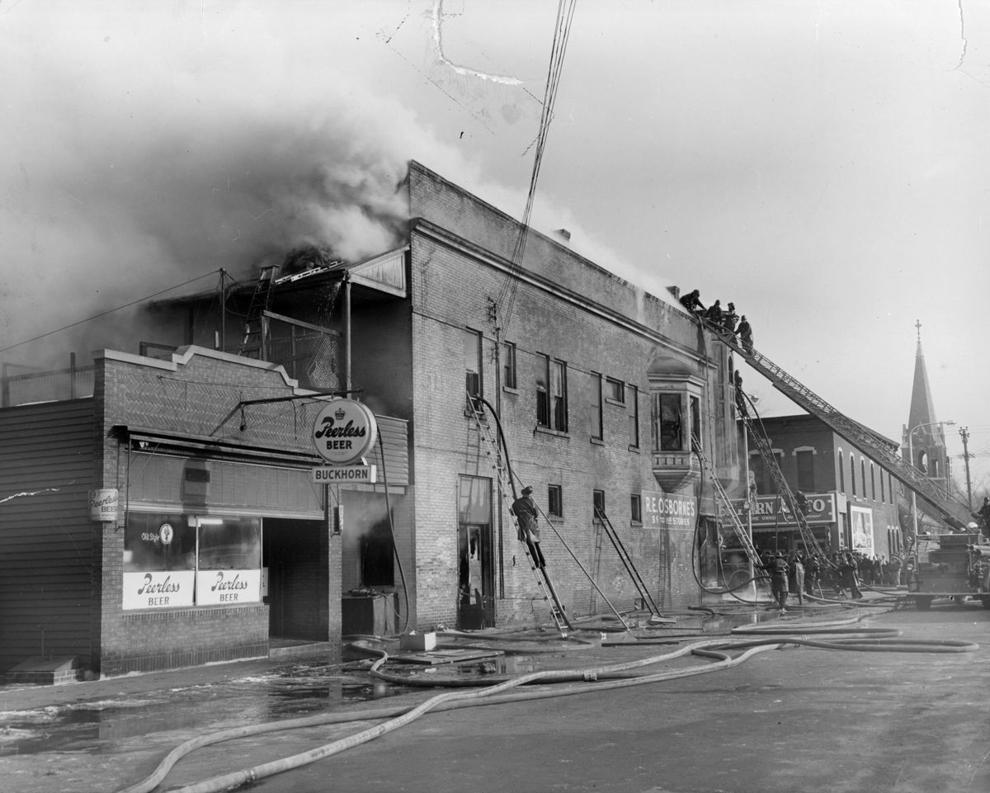 1972: Menard's Cashway Lumber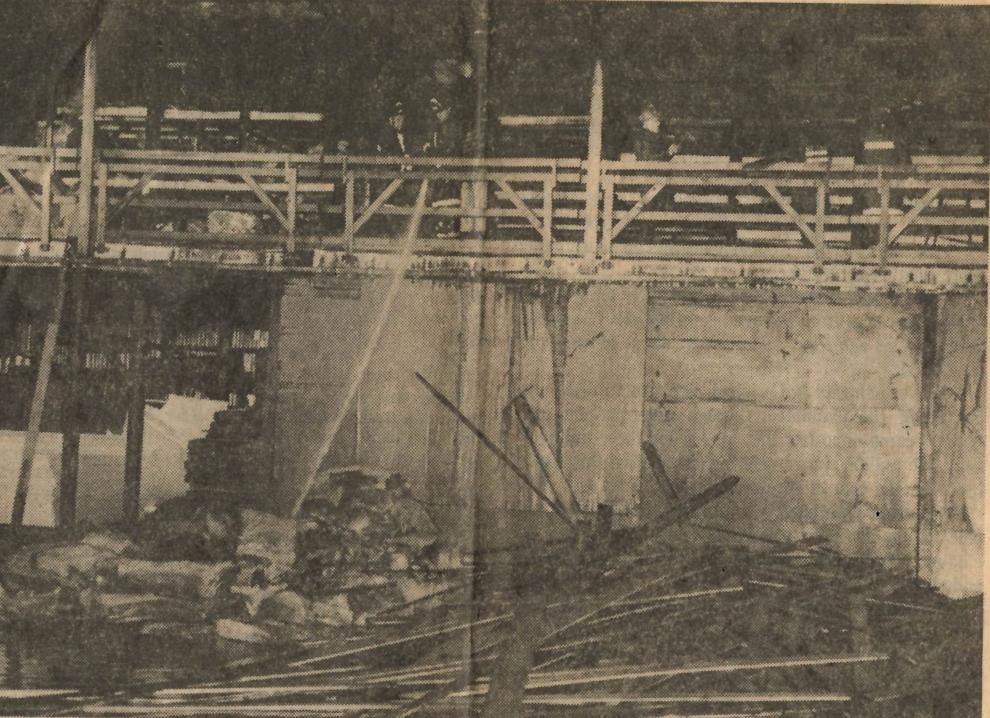 1979: Downtown La Crosse arson
1980: North Side apartment building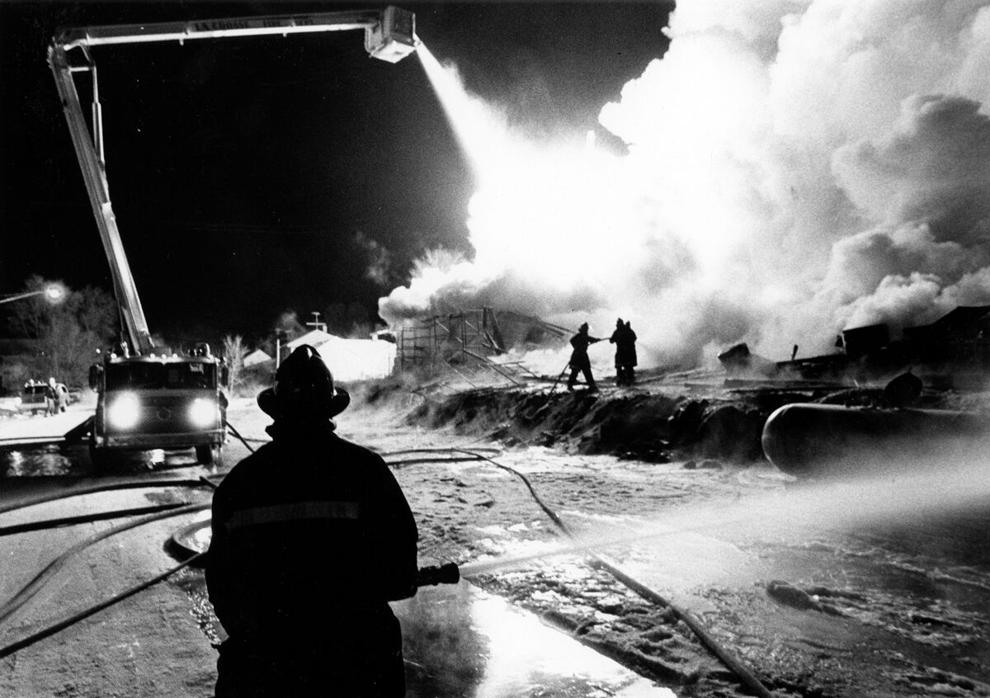 1982: Caledonia Street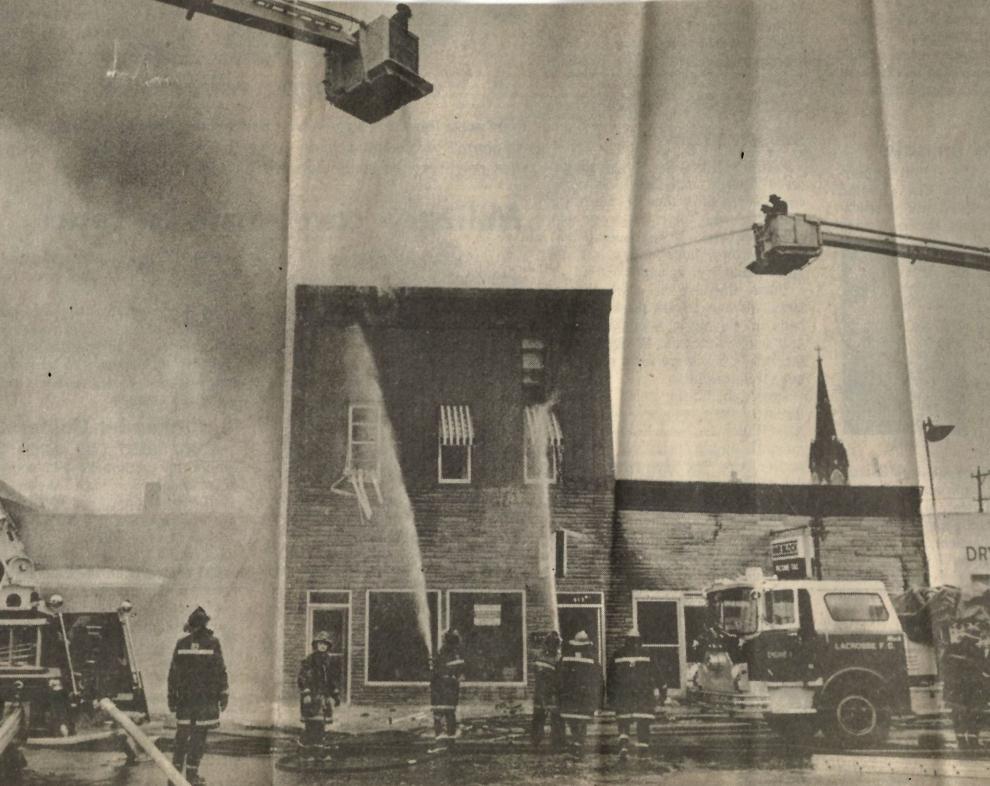 1982: La Crosse Garment Co.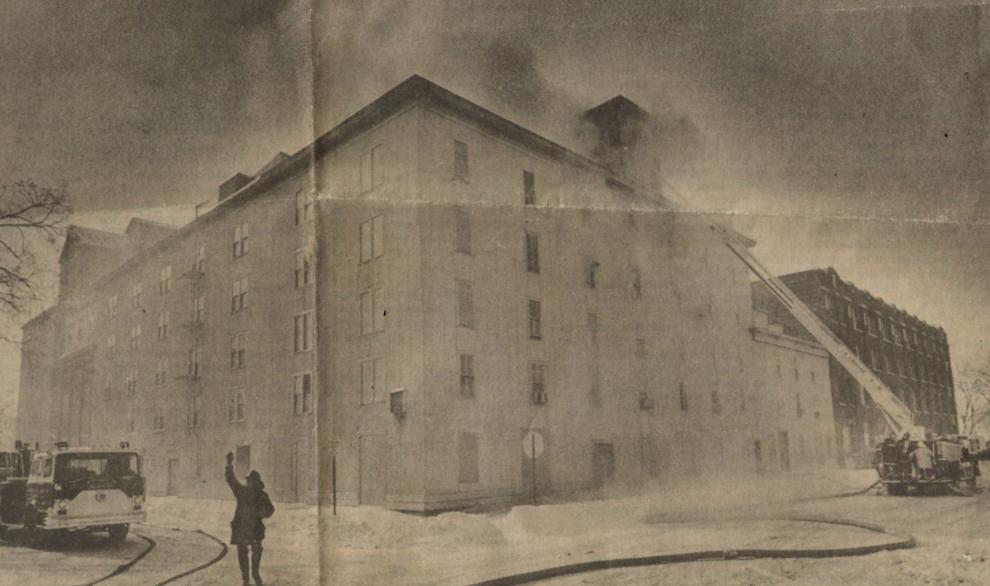 1994: Johnnie's Restaurant fire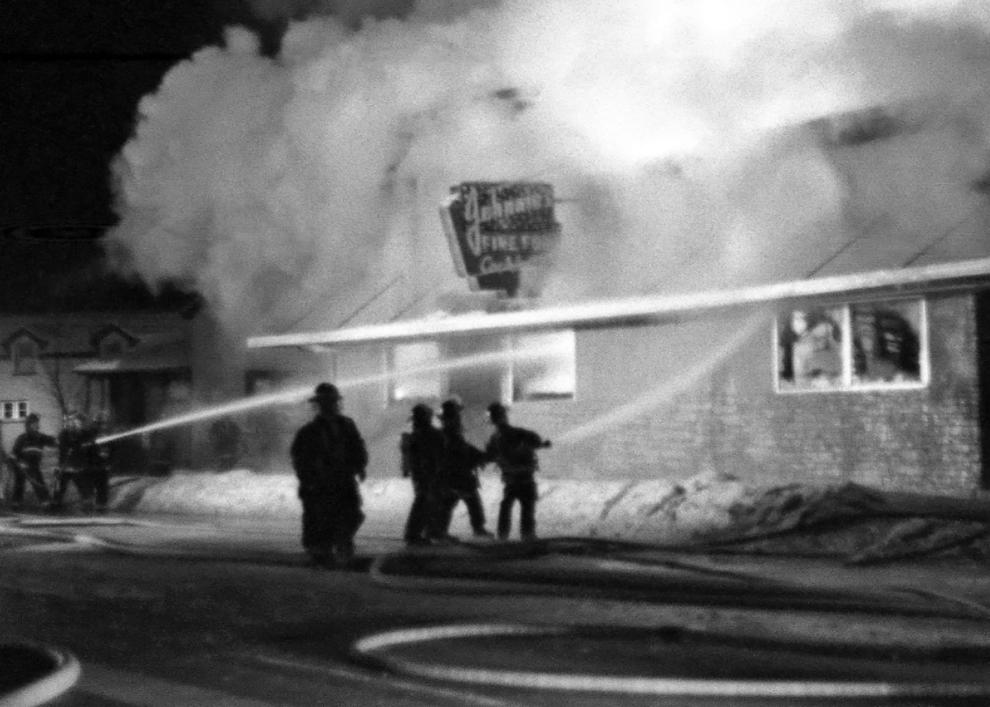 2002: Ridgeview Inn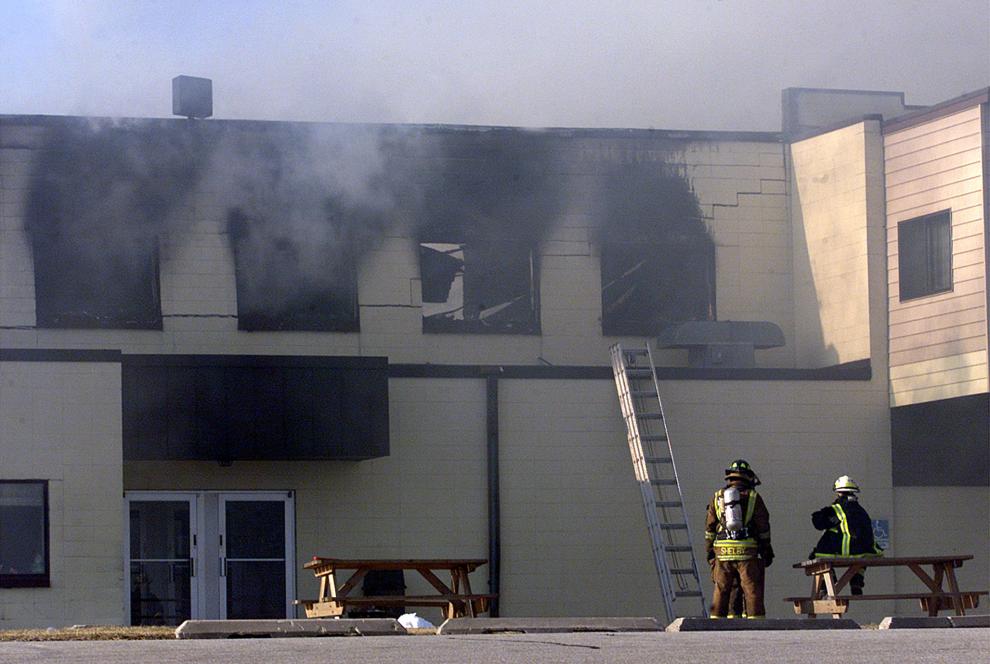 2009: Copeland Avenue apartments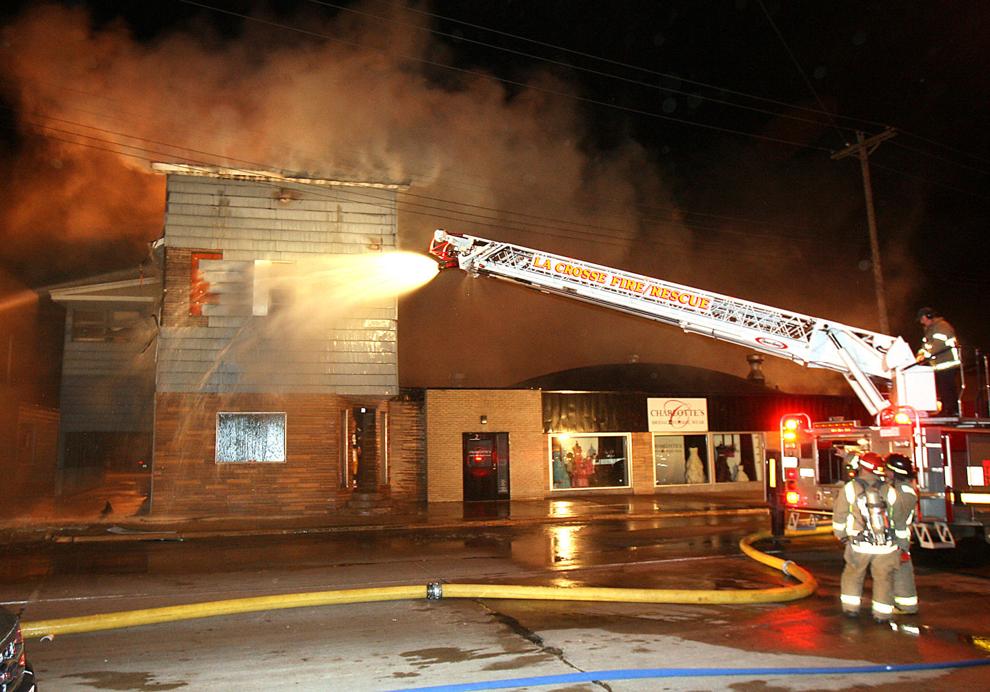 2011: El Charro Mexican Restaurant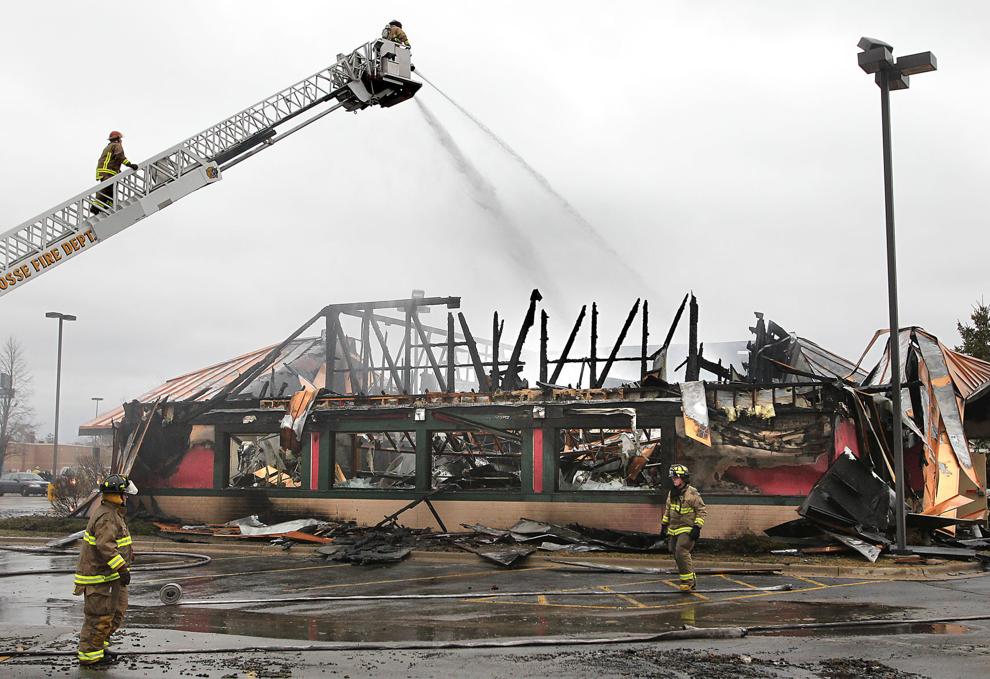 2011: Jay Street building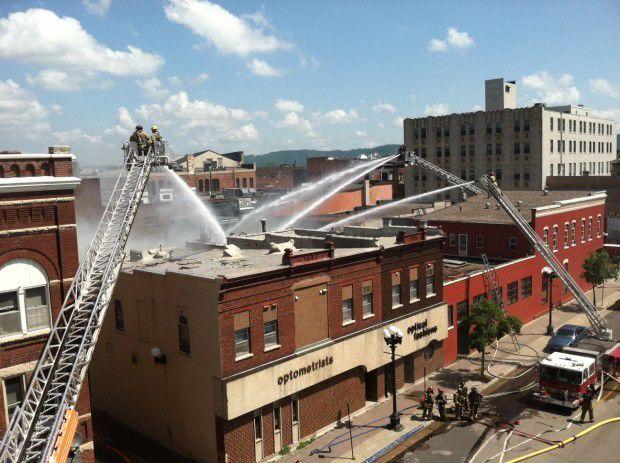 These photos are filled with many familiar faces and places from our area's past.