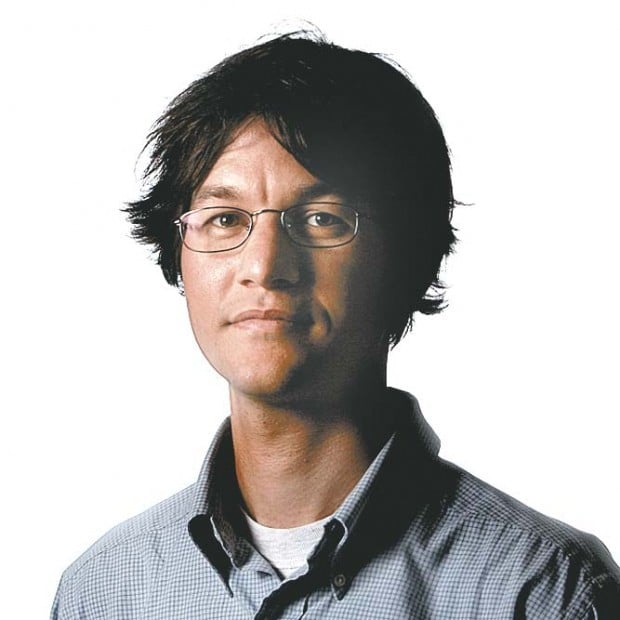 Charles Hardy calls the eight years he lived in a cardboard and tin shack in Venezuela an honor.
The barrio on the edge of Caracas was known as the most violent part of the city, but Hardy told a group of Viterbo University students last week that he never met finer people than he met there.
"The important people in Venezuela are not Hugo Chavez," he said, sitting on the floor of the classroom in a circle with the students. "It's ordinary people. And if we lose site of that, we lose site of what's important."
Hardy, 71, a former Catholic priest who still lives in Caracas, knows those people well. He has resided in Venezuela since 1985, published "Cowboy in Caracas: A North American's Memoir of Venezuela's Democratic Revolution," and wrote an unpublished book on what he learned from the people in the barrios.
All that said, Hardy is traveling the United States for two weeks with a clear message he wants to spread.
"I come from another planet: the planet Venezuela," he told the students. "We've never invaded another country. We don't have any military bases in other countries. We don't have any colonies. We don't have any weapons of mass destruction."
In our interview later, he added: "The United Nations says we're illiteracy free, but for some reason there are many parts of the world that hate us and one of them is the government of the United States. And so I've come to ask you who live in the United States, 'Why do you hate us?' which is just to get people thinking."
Hugo Chavez, former coup leader who was elected Venezuela's president in 1998, is the source of most of this negative perception. The populist leader is an outspoken leftist who has drawn the ire of many and the love of many others — both within and outside his country. Some call him a dictator. Others say he speaks for the poor.
After interviewing Hardy, then catching up on Chavez news online, I wasn't sure this would be the most helpful column to write right now.
We just made it through a mid-term election as divisive as any. And certain topics in this country — abortion, health care, socialism, the names of U.S. presidents – seem divorced from meaningful discussion. Chavez is probably in that category, too.
"I feel we don't get any media that is unbiased about Venezuela," said Maribel Bird, associate professor and chairwoman of world languages and cultures at Viterbo, who helped bring Hardy here. "Anything we hear is so horrible."
But as I thought about it more, I thought Hardy's effort to get people thinking is a noble one.
After hearing him discuss Chavez and Venezuela for two hours on Friday, I wasn't any clearer on whether I'd support Chavez's policies or not. I'd have to read more, and also listen to Venezuelans speak, to decide that.
But after listening to him, I did realize, probably along with many others, that I have a lot to learn about Venezuela, and next time I read anti-Chavez news, I'll at least know there is another side to the story.
Be the first to know
Get local news delivered to your inbox!