ONALASKA — Rebecca Murphy stopped by the Gundersen Health System clinic Wednesday looking for new ways to cope with shoulder pain.
The La Crosse resident attended the Integrative Medicine Center's open house to see whether acupuncture or aromatherapy might help treat her pain better, as well as look for a chiropractor. The open house celebrated the center's growth since it opened nearly two years ago and provided information to patients about the different services offered.
Along with acupuncture and chiropractic, Gundersen offers treatment in massage therapy, nutrition and exercise, essential oils and HeartMath, a program developed to help reduce stress and anxiety. More and more patients are interested in adding integrative therapies to their treatments, the clinic's manager Lindsey Preston said.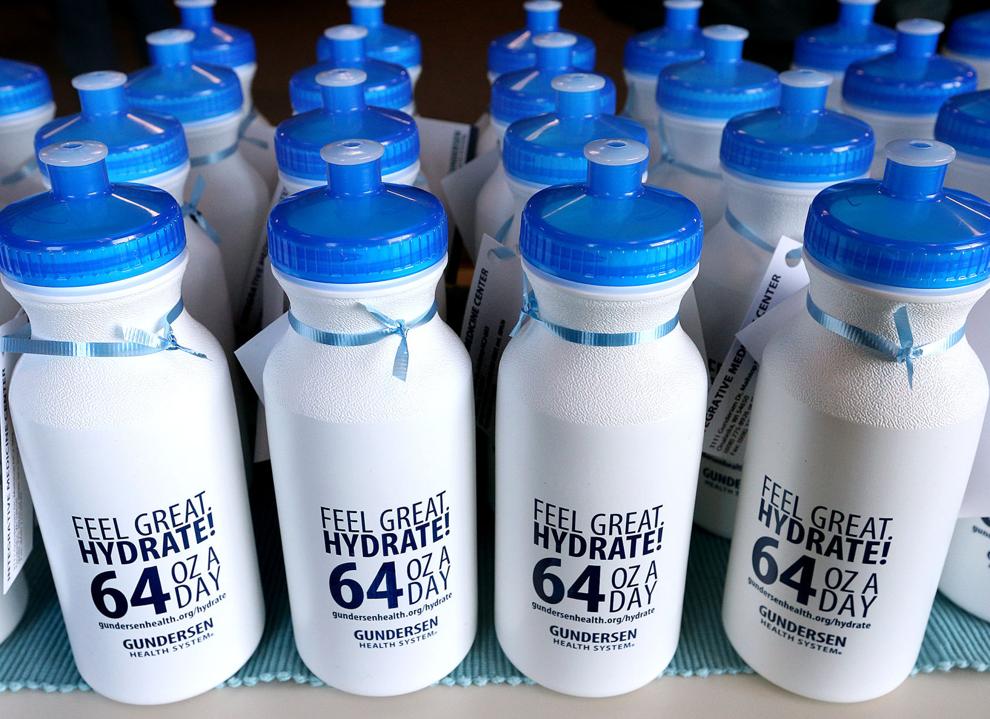 Gundersen isn't the only provider of integrative therapies in the region. Mayo Health System-Franciscan Healthcare offers massage therapy and osteopathic services to patients at its Onalaska Clinic's Center for Health and Healing and Integrative Therapies of La Crosse is one of several local providers that provides or helps connects patients with these services.
During the open house, prospective patients were able to speak with the center's medical staff and ask questions about the different techniques. La Crosse residents Judy and Jim Oestreich stopped by as they were curious about different ways they could help manage their arthritis pain.
Judy said she was interested in learning about what benefits there were to using health supplements, as well as what kinds of therapies are covered by insurance and their costs. She was also excited after learning about how essential oils work and thought they might make a good topical relief option for her and her husband's arthritis symptoms.
"Some of the old ways are making a comeback," Jim said.
These techniques are mainly used for helping to manage pain and stress. Essential oils are also good for helping with sleep or smoking cessation programs, said Dr. Jill McMullen, an integrative and holistic medicine practitioner.
People are becoming more and more aware that healing doesn't take place on the outside but from the inside, she said. One of the things she enjoys most working patients at the center is helping people improve or maintain their good health.
"It is about trying to be more proactive than reactive," she said. "It's about treating the person rather than responding to a symptom."
Kim Dowat, a certified nurse midwife and acupuncturist, helped form the center two years ago and said she understood some people's skepticism of these techniques. Some techniques, such as acupuncture and chiropractic for spinal issues, have been studied enough for the National Institute of Health's Center for Complementary and Integrative Health to say they may help with certain conditions such as chronic pain.
There is enough research to show these therapies can be helpful, she said, as well as ensure the risks are very low. When she started offering acupuncture to patients, Dowat said she was at the clinic a half day each week and that has grown to two full days as patient interest has grown.
"Patients are interested in these therapies instead of taking medicine or along with their medicine," she said. "I'm excited the department is growing."