La Crosse County officials want to add staff and make structural changes to cells after a spike in suicide attempts in juvenile detention.
There have been 13 suicide attempts so far this year in the county's Juvenile Detention Center, nearly twice as many as in all of 2016.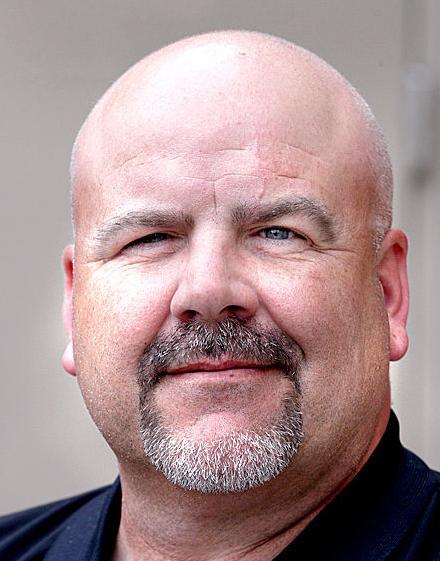 "Absolutely, it's very concerning," said Mandy Bisek, manager of the county's Justice Support Services agency that oversees the facility. "It speaks to the needs of the kids we're working with."
Supervisors first noticed the spike in December, when there were three attempts in one week, said David Steinberg, the facility's superintendent.
But facility supervisors took until last week to schedule a meeting with an architect to develop a plan to replace doors and bunk beds to prevent hangings. On the same day, the head of the county's Health and Human Services Department asked a committee for more staff, an uncommon move outside the budgeting period.
The preventive measures come weeks after the Tribune sought records on the suicide attempts.
Human Services Director Jason Witt said the request for more staff now is a response to the average daily population, which has steadily increased from seven in 2012 to 13 this year; a rising demand for the facility's court-ordered treatment program; and the increase in reports of self-harm.
"The time was now," Steinberg echoed.
Juvenile detention
The county in 1990 opened its first detention facility for juveniles on the top floor of the Health and Human Services building in downtown La Crosse.
One of only 13 in the state, the facility houses 10- to 17-year-olds from throughout the region for up to a year.
The non-secure unit, referred to as shelter, has room for eight children who are delinquent, need protection from home, are runaways or are suffering from mental health problems.
The shelter models life at home. Children wear their own clothing and have their own bedrooms with a small window. They're free to leave, although most don't.
"They sort of run the place," Steinberg said. "We're here to contain the chaos."
On the other side of the facility is the secure unit.
"It's jail," Steinberg said.
These are the serious offenders, many of whom are working their way through the CORE Academy, a court-ordered treatment program launched in 2012 that serves as a prison alternative.
They sleep behind bars in white cinderblock cells, bare except for a steel bed, desk, toilet and sink. There is space here for 26, but the facility won't house more than 15.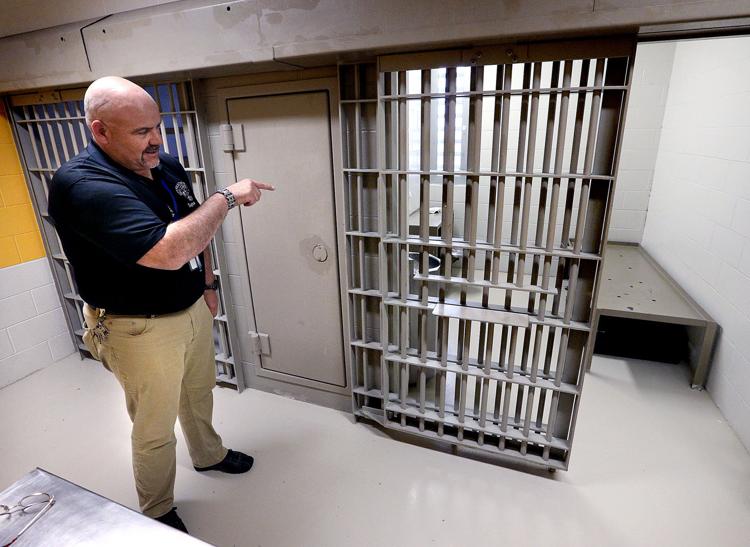 Family can visit daily for face-to-face contact or in a booth where glass separates them from a child, grandchild or sibling. Most days, it sits empty.
"We will go weeks without using that room," Steinberg said.
Regimented schedules for juveniles in both units begin at 6 a.m. La Crosse School District teachers keep them in class for 5½ hours five days a week. They have access to medical care, therapy, a small gym for exercise, common areas for reading, movies and games, and a 1,200-square-foot outdoor recreation area finished in April.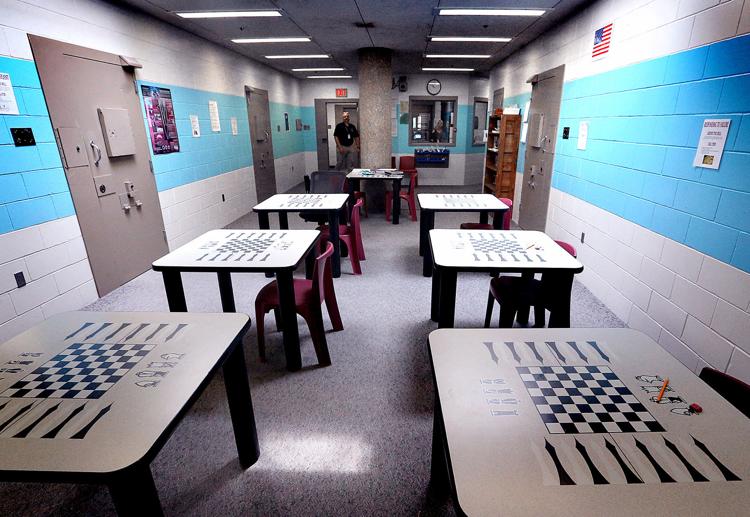 "One boy hadn't been outside in a month, and he just stood there looking up at the sky," Steinberg said.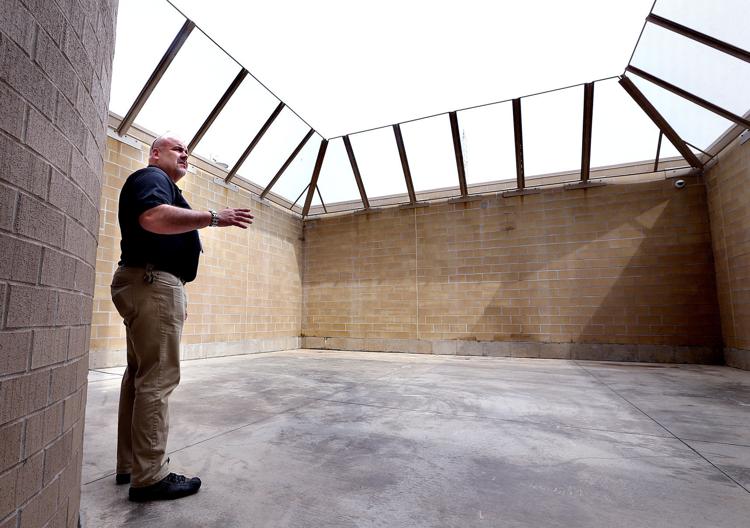 Parents or caregivers are responsible for daily housing costs that range from $135 in shelter to $250 for those enrolled in the CORE Academy. Less than 10 percent is collected from parents either unable or unwilling to pay, Steinberg said.
'I wish there was an easy answer'
There was one attempted suicide in 2012 and three each in 2013 and 2014. There were two attempts in 2015, seven in 2016 and 13 since Jan. 4, according to records released under open-record laws.
All juveniles who attempted suicide were housed in the secure portion of the facility.
It's difficult to attribute the spike to a single cause. Officials say they're witnessing an increase in juveniles suffering from complex mental health problems and traumatic childhoods, including abuse and neglect, and exposure to substance abuse and domestic violence.
"I wish there was an easy answer," Bisek said.
In Eau Claire, Wis., the Northwest Regional Juvenile Detention Center can house up to 23 delinquent juveniles but averages about 14 daily, said Rob Fadness, who oversees the facility. In 2016, one juvenile attempted suicide. There were no attempts in 2015.
Still, Fadness cautions against comparing juvenile facilities.
"It's apples to oranges," he said. "Our group of kids is different from La Crosse, which is different from Dane County and so on."
Staff must check on each child every 15 minutes by Fadness' policy.
"That's just one of my things," he said. "You're talking about a population that by definition is impulsive. They don't really plan for the future."
More staff, fewer bars
At the La Crosse facility, staff check on juveniles about every 13 minutes. The state requires they are checked on every 30 minutes.
Juveniles housed long-term undergo a mental health needs assessment and meet at least weekly with the on-site therapist, while mobile crisis workers respond to all attempted suicides and as needed, Steinberg said.
Staff are responsible for the operation of the facility, but it's imperative they take time to connect with kids, Steinberg said. While state statute requires just one employee for every 15 residents, the La Crosse facility staffs two.
Staffing levels in the secure unit haven't changed since 2011, despite the rising population. Steinberg said supervisors have considered asking for more staff for three years but didn't see the need. Now, Bisek said, "We didn't feel like we could wait."
"Two is a little thin," Steinberg said.
Witt on Tuesday asked the Health and Human Services Board to approve a measure that would add five staff members to the facility's secure unit at a cost of $129,741 for the rest of the year.
"Safety for the kids and staff is a top concern," county Administrator Steve O'Malley said.
The measure won unanimous approval and goes before the full county board on Thursday. If approved, the three full-time and two-part time employees would increase staffing levels from two to three, plus a supervisor, from 8 a.m. to midnight. Witt hopes they are working by July 1.
"We want more staff to build better relationships with kids," Steinberg said. "And this will enhance that greatly."
The request for more staff is about engagement, and officials hope it slows the suicide attempts.
"When you have more bodies, you have more ability to sit down with the kids, play cards with them, just talk to them," Bisek said.
Of the 13 suicide attempts since Jan. 4, all but one involved hangings from cell door bars or bunk beds. Steinberg hopes new solid doors and single beds are installed by July 1.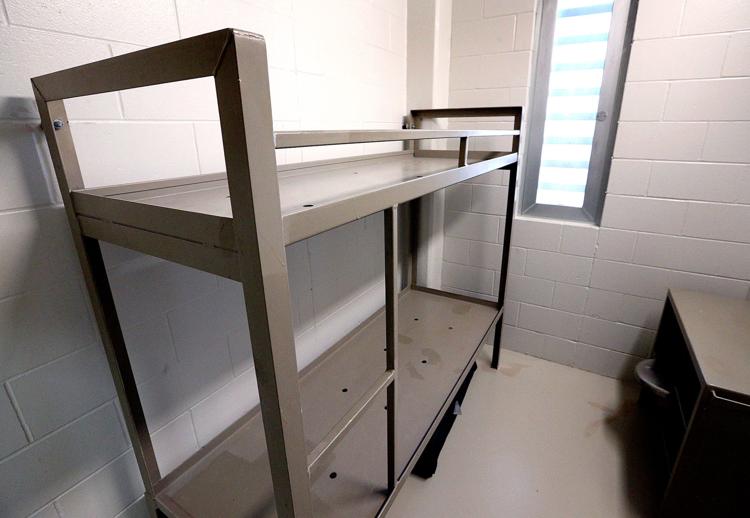 "There is nothing that will make it suicide-proof. Nothing," Steinberg said. "But we'll be at about 95 percent."