The celebration of the Coulee Region's international connections kicks off Friday, and one of the presenters is a prime example of someone who came here to work and liked the area so much that she stayed, married and is raising a family here — at the same time she is nourishing global relationships for others.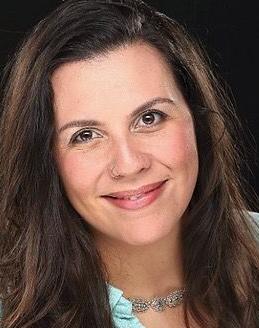 Clare Wight, who left her native Brasilia, Brazil, a dozen years ago to become an au pair in La Crosse, now is the area representative for Cultural Care Au Pair, based on what she says are both altruistic and selfish motives.
"To tell the truth, the main reason is not only to give back to the community but — kind of selfishly — for my own kids," Wight said in an interview.
The giveback is coordinating the stays of au pairs from other countries with local families while they take care of the children; the benefit to her own children is becoming increasingly acquainted with people from all over the world, said Wight, who outlines her services and philosophy on her web site Let's Talk Au Pair.
"Au pairs are more than just nannies," she said. "You can get any college kids to be nannies. Au pairs from other countries provide the cultural element of a global village."
That's one of the reasons Let's Talk Au Pair will have a booth at the celebration launching the fifth annual Global Initiatives Week from 4 to 7 p.m. Friday in the Myrick Park Center at 2000 La Crosse St.
The event will include free appetizers from local restaurants, a multi-lingual children's story time, cultural salutes with dances and music from other countries, and information about the Coulee Region's global ties.
"The main value (of the week) is it's a big celebration of the Coulee Region's global connections," said Miranda Panzer, international student adviser at the University of Wisconsin-La Crosse and chairwoman of Global Initiatives Week.
"We've been very lucky to pull together great examples of act local, think globally," Panzer said. "Many local businesses are competitive on the global market."
Activities throughout the week, which lasts through Nov. 10, will include speakers, dance, art, poetry music, films, food and more.
"We are starting the conversation on thinking globally. A big part of the week is starting the conversation," said Panzer, who works with 153 international students from 30 countries at UW-L.
"I love to be able to interact with people from all over the world every day," she said.
Global interactions also are the driving force for Wight, who said during an interview that she became so attached to the family for whom she was an au pair — and they, to her — when she came to La Crosse that they remain close. She has four children, ages 3 months to 10 years, with her husband, Eric, but she said she also regards the four boys of Michelle and Kevin Bryant she looked after almost as her own.
"The four boys are taller than me now," she said, laughing.
During the Global Initiatives opener, Wight plans to entertain children with laminated cards highlighting food, clothing and other goods that they are to line up with the right country of origin.
"Kind of tickle them with how different countries are," she said.
She recalled that she was the only au pair when she first came to La Crosse but combined efforts to learn about the region at the same time she strove to tell people about her own heritage.
"The more embedded, the more comfortable I was," she said.
Not only comfortable but also drawn back for a second year, when she also continued taking classes at Western Technical College, specializing in business marketing. She also met her eventual husband there and remains a blissfully married resident of West Salem.
The educational component is one of the stipulations that Cultural Care Au Pair requires in its program, in which families contract to host an au pair, who lives with the them with free room and board in exchange for working 45 hours a week caring for the children and doing child-related chores such as laundry, meals, taking them to extracurricular activities, etc.
The annual fee of $18,953.25, which breaks down to $1,579.44 a month may seem steep at first, until one factors in a comparison between that and child care at a day-care facility — without the number of hours and services an au pair provides vs. a nanny and/or a day care center, Wight said.
The total includes the weekly stipend of $195.75 that clients pay directly to the au pairs, as well as $200 to the company for coordinating and other services. Also included are a registration fee of $75, a $300 processing fee and an $8,595 program fee, which covers facets such as recruitment and screening, training, international round-trip airfare.
Averaging out to $9 an hour for au pair services a week, "it is competitive for families with two kids or more, especially for infant care," Wight said.
The advantages and disadvantages balance each other out, she said, explaining, "You have to have someone live with you — and you get to have someone live with you."
Parents' date nights are easier, and the children have the equivalents of big sisters, she said, adding quickly that young men also are enlisted, being called bro pairs and becoming like big brothers.
Wight, who has had as many as five au pairs under her tutelage, has three now and hopes to cultivate more.
The cost in the slow pace of sign-ups is related more to the live-in aspect than the cost, Wight suggested.
"In the Midwest, we don't do live-in very well," said Wight, one of 800 coordinators the company has.
Coordinators must live within an hour of au pairs they coordinate, but Wight is at a disadvantage, being the only coordinator in this area.
"My only drawback is I can't have my own, because I can't be my own coordinator, and I could really use one right now," she said, chuckling at the irony.
On the other hand, au pairs have adjustments of their own, she said, adding, "When you live with your boss, the lines can get a little blurry."
But overall, the experience is fulfilling and long-lasting, she said. She and her family regularly skype with au pairs who have been in La Crosse, and the cultural exchange is priceless.