While the nation has always experienced political divide, tensions, vitriol and uproar spiked after the 2016 presidential election, leaving citizens unsettled and less than civil to those on the opposite side of the spectrum.
Nearly four years later, the red-blue disconnect is as blatant as ever, but an organization called Better Angels is hoping to be part of solution, gathering Republicans and Democrats at workshops across the country for imperturbable, constructive conversation.
The intent is not to sway views on key issues but to better understand each other and how one's values and experiences inform their political philosophies. Most importantly, the goal is to recognize our common humanity.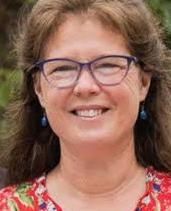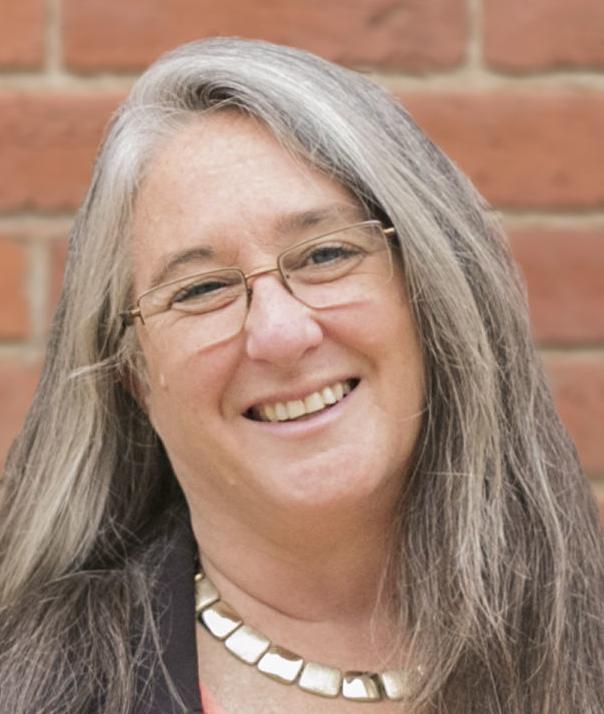 Hosted by Great Rivers United Way, Better Angels will facilitate two free civil discourse workshops in La Crosse, with "Depolarizing Within" offered from 2:30 to 5:30 p.m. Sunday, Feb. 23, at English Lutheran Church, 1509 King St., and a skills training from 2:30 to 5 p.m. Tuesday, March 10, at the Lunda Center, Western Technical College, 319 Seventh St. N.
"United Way is known for connecting people and resources to bring about positive change," said Mary Kay Wolf, Great Rivers United Way executive director. "Especially when we look at issues such as homelessness, substance abuse and mental health, we want people to focus on what unites them, not what divides them."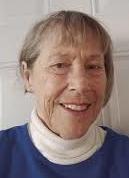 "Depolarizing Within," led by Better Angels Wisconsin state coordinator Cameron Swallow, will help participants recognize ways they may be "unwittingly contributing to polarization" when speaking with those who share their views, and offer tips on thinking and expressing critically without being dismissive, stereotyping or demonizing specific groups.
"We will (teach) practical techniques for when you find yourself being lit up — how to step back and get your blood pressure down and the temperature down in the discussion and take it into productive territory," Swallow says.
The skills training will be conducted by Better Angels Wisconsin co-director Susan Vergeront and will teach participants how to engage in non-polarizing discussions with those who disagree with them politically, as well as offer an opportunity to practice the skills onsite.
You have free articles remaining.
"We want to see all citizens invested in the political process," says Mary Nugent, president of the League of Women Voters of the La Crosse Area. "These workshops offer an opportunity for people of any political persuasion to think about the issues that matter to them and to have the skills to talk about them in a constructive manner."
Better Angels was founded shortly after the 2016 election, when Institute for American Values founder David Blankenhorn, living in New York, called Ohio-based friend and research fellow at the Institute for Family Studies David Lapp, hoping to gather a mix of Trump and Clinton supporters for a weekend of discussion.
The meeting was a success, and the group went on to train moderators across the country to hold Better Angels workshops, named for the line in Abraham Lincoln's inaugural speech about appealing to "the better angels of our nature."
Among the organizations and individuals eager to bring Better Angels to the Coulee Region were LeaderEthics Wisconsin, political analyst Joe Heim, UW-L political science assistant professor Anthony Chergosky, English Lutheran Church, Western Technical College and the League of Women Voters of the La Crosse Area.
In a release for the workshops, organizers refer to a spring 2019 poll from the Wall Street Journal and NBC, in which 57% of respondents agreed that social media sites do more to divide the country, and approximately a quarter of them had blocked someone on social media because of their political opinions. A fall 2019 poll from Pew Research found 81% of Republicans and Democrats "find those belonging to the other party equally unfavorable."
"Civil discourse has always been important and always been needed, but certainly it's reached a crisis point," says Swallow, herself a "blue raised by red."
Though liberal, Swallow leads Better Angels workshops from a neutral stance, as does Vergeront, a conservative. The goal is building bridges, Swallow says, and "re-humanizing" each other.
Most Better Angels attendees, Swallow notes, come ready to accept the premise of the workshops, but, "that's doesn't mean everyone comes in arms open and ready for kumbaya and a hug."
"Some people leave thrilled with a new technique, and some people leave nodding slowly, rubbing their chins and saying, 'I'm not sure I'm ready to try this yet," Swallow says.
Swallow admits the quest for political civility "seems slow and arduous," but she fully believes face-to-face interaction is the most effective path.
"We're not trying to change people's minds about the issues," she says, referencing the Better Angels motto. "We're trying to change people's minds about each other."
"We're not trying to change people's minds about the issues. We're trying to change people's minds about each other."

 Cameron Swallow, Better Angels state coordinator for Wisconsin