Competitive Wisconsin Inc. is ready to share findings and recommendations from its Be Bold III exploration into food processing and health care employment sectors and get started on Be Bold IV, which will focus on improving workforce recruitment and retention in Wisconsin.
Jim Wood, chairman of Wood Communications and CWI's strategic counsel, will lead a session covering these topics on May 11 at Western Technical College's Lunda Center.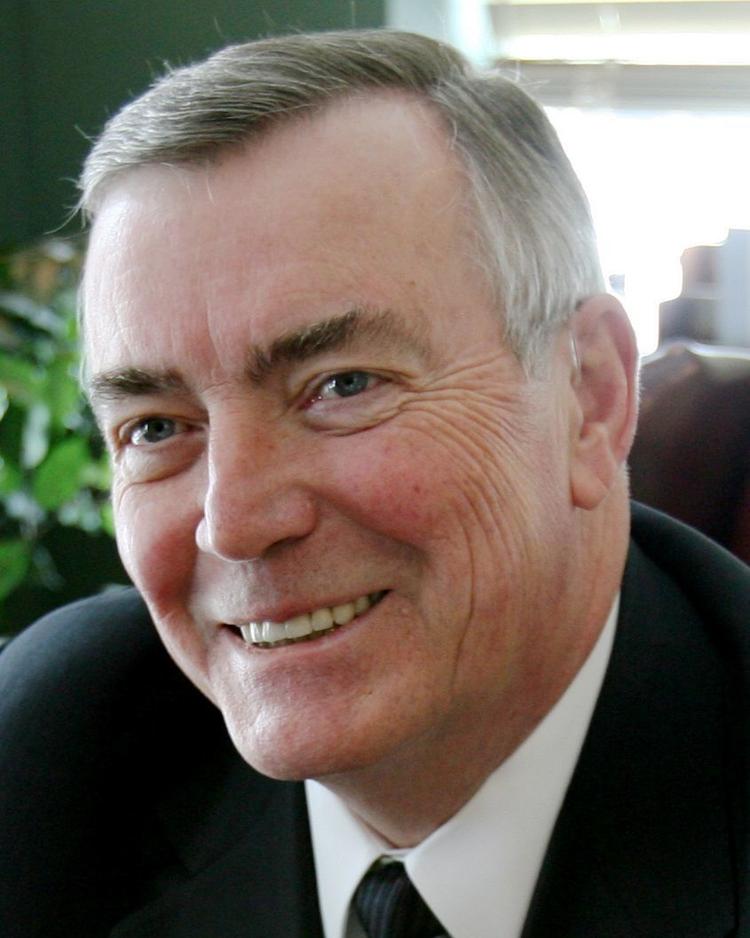 Competitive Wisconsin has been focusing on strategic policy analysis to encourage economic growth for 37 years, but in 2010, CWI launched the Be Bold initiative series in an effort to make its analysis process more transparent and more effective in terms of legislative outcomes and policy development.
The initiatives are tackling some of the biggest issues facing Wisconsin, trying to develop long-term strategies for meeting future challenges, such as the aging of the workforce, the "brain drain" among the younger population and the resulting erosion of tax base.
"Our job is to start conversations about big ideas," Wood said during a recent interview at the La Crosse Tribune office.
For Be Bold III, CWI focused on two of Wisconsin's 20 main employment clusters — health care and food processing — the two that have demonstrated the most potential for significant and sustainable job growth.
The initiatives research and strategic planning discussions indicate that for both those employment clusters the top concern is lack of skilled workers.
"The challenge for food manufacturers is they can't find the people they're looking for and when they get people there are issues with how they're trained," Wood said.
The report on food processing includes 11 recommendations related to workforce, topped by one suggesting that employers should join forces to launch a private-sector effort to create a young worker retention strategy that addresses the cost of living, quality of life and accessibility of education.
With health care, Wood noted, the worker shortage doesn't come from a lack of people who want to go into the field but more from bottlenecks in the educational system that will have to be addressed.
Another major concern in the food processing sector is the need to update regulations and the regulatory system to better align with current science and technology, Wood noted.
Challenges in the workforce aren't restricted to food processing and health care. Wood said there are more than 89,000 job openings in the state now, and as many as three out of four Wisconsin companies can't find the workers they need.
As tough as it might be now, the prospects look even bleaker ahead. In the next 25 years, the state is projected by a Pew Foundation study to lose 118,000 people age 25 to 54, a key workforce demographic. Based on average per capita income, that would mean a loss of $5.5 billion in wages, $276 million in state income taxes and $168 million in property taxes.
"That's a big number to lose," Wood said.
Part of the problem is few young people from other states are choosing to come work in Wisconsin. Wood said the state ranks 45th in in-migration for ages 25-29, for example, noting that Minnesota and Iowa are doing much better in that department.
"We have reached what we think is a tipping point," Wood said.
The reasons behind Wisconsin not attracting young workers are complicated, as are the potential solutions, and that's why the Be Bold IV initiative will focus on workforce recruitment and retention.
"This is an all-hands-on-deck situation," added Kennan Wood, president of Wood Communications. "We are looking for big picture strategies that can be implemented to get people to come to the state and stay in the state."
The first half of the May 11 program at Western will cover findings and recommendations on the food processing and health care employment clusters, while the second half will focus on the launch of the effort on workforce recruitment and retention.
In the next 25 years, the state is projected to lose 118,000 people age 25 to 54. That would mean a lost $5.5 billion in wages, $276 million in state income taxes and $168 million in property taxes.