La Crosse could pedal into the burgeoning trend of citywide bicycle sharing by 2020 after the project's introduction to the city Bicycle and Pedestrian Advisory Committee on Tuesday.
Jacob Sciammas, vice president of La Crosse Neighborhoods Inc., pointed to the recent growth and revitalization of downtown La Crosse, new housing opportunities and the fluctuating college student population as a few of many reasons to install bike-sharing stalls during his presentation before the committee.
He, along with a group of potential investors and cycling enthusiasts, who operated under the leadership of La Crosse Neighborhoods Inc., got the wheels turning on the bike-sharing project after a feasibility study funded by local organizations determined La Crosse is a prime city for the opportunity, with some infrastructure improvements. The shared bike rubber could meet the road as early as spring.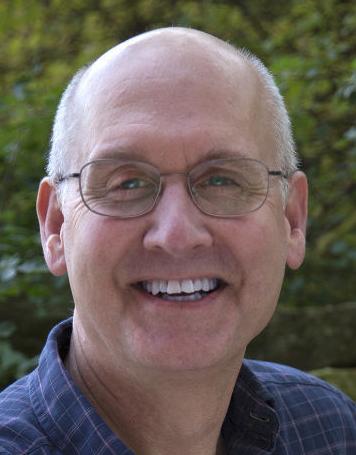 "When I rode in this morning, I was riding with three other riders," City Council Member Larry Sleznikow said. "So I think there is that trend moving, and personally I would like to see where this would go."
Among infrastructure changes that need to take place, City Traffic Engineer Matt Gallager pointed to the need for increased street lights in certain areas, the completion of greenways, directional signage, the installation of bike lanes on high-trafficked streets and available public space for bicycle docking stations.
The funds are available to make those infrastructure changes, but Gallager said putting the project in motion could be another political hurdle.
Regardless of that hurdle, Sciammas has a list of enthusiastic investors for the project.
"We've got sponsors interested in stations and they would sponsor them at $10,000 a year," Sciammas said. "What we're finding is co-sponsoring is very attractive between groups."
Gundersen Health System, Mayo Clinic, Viterbo University , Western Technical College, Explore La Crosse and LHI are among those interested in sponsoring the project, he said. One perk they could receive in exchange is advertising space on each bicycle as well as docking facilities.
"I think we're well positioned to invest in bike-sharing infrastructure through these sponsorships," Sciammas said.
You have free articles remaining.
Register for more free articles.
Stay logged in to skip the surveys.
The group he's worked with to develop the project is considering Pace, an app run by parent company Zagster, out of the growing number of nationwide bike-sharing companies.
Zagster specializes in car-less transportation through "micro-mobility" or single rider transportation. The app-based bicycle sharing program is active in Chicago; Austin, Texas and Albuquerque, New Mexico among other cities.
To begin the project, Zagster suggested installing 10 stations that would hold five bicycles each across the city, with a rough cost estimate of $2,000 per bike, per year which includes bike storage and maintenance provided by the company.
Ridership fees are generated through the app associated with the service and the company splits that revenue with the host city.
John Cochran, the medical director at LHI, was instrumental in bringing together a list of businesses and individuals interested in co-sponsoring bike share stations across the city, Sciammas said.
Sciammas read testimony from Cochran, who is also one of the area business leaders willing to put up a significant investment to help launch the project, during the presentation before the Bicycle and Pedestrian Advisory Committee.
"As parking became an issue for our LHI employees at Belle Square, it quickly became apparent that bike sharing could be a solution for the hundreds of employees going between headquarters and Belle Square," Cochran's testimony read. "Investment in our biking infrastructure represents an investment in keeping our businesses thriving and our visitors returning to our vibrant and beautiful area."
---