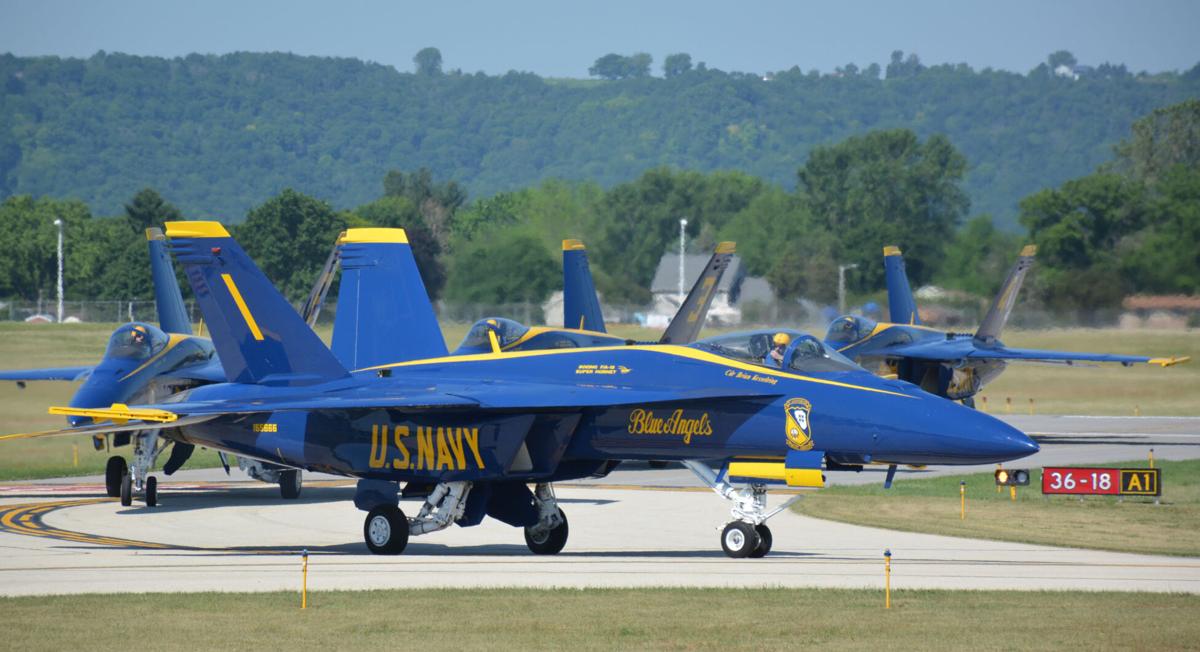 It has been seven years since the Deke Slayton Airfest has taken flight, but media coordinator Dave Larsen said it has been worth the wait.
The air show returns with a big roar this weekend when it welcomes the United States Navy Blue Angels to La Crosse as part of their 75th anniversary flight tour. The Blue Angels arrived at the La Crosse Regional Airport Thursday and will perform during Saturday's show that starts at noon.
It will be the first time the Blue Angels have flown over La Crosse since 2014.
"It's a wonderful show they put on with their state-of-the-art military aircraft," Larsen said. "It's something the general public never gets to see unless they come to something like this."
The Blue Angel flight team dates to 1946 and tours across the country to showcase Navy and Marine aviation. Larsen said audiences will see expert pilots operate their aircraft with precision teamwork.
"You're going to see them fly wingtip-to-wingtip 18 inches apart," Larsen said.
Audiences will view the show in a drive-in format. The cost is $75 per vehicle, per day, with a maximum of six occupants. Spectators will be allowed to exit their vehicles, and a food truck will offer concessions.
Larsen said cars will be spaced far enough apart to allow 1,000 square feet per vehicle. He urged people to bring lawn chairs and umbrellas but said no popup tents are allowed. He said 1,800 advance tickets had been sold through Thursday morning.
Since the event is outdoors, spectators won't be required to wear masks, but social distancing is recommended.
Other highlights of the weekend include:
Air Force F-16 Viper Demonstration Team featuring the F-16 Fighting Falcon.
Air Force F-35A Lightning Demonstration Team featuring the F-35A Lightning II, described as a "stealthy, multi-role, all-weather air-to-air attack fighter."
Vanguard Squadron, a four-unit formation powered by ethanol.
Erik Edgren, a comedy and finesse aerobatic team.
"We have a lot of civilian performers in addition to the high-powered military aircraft," Larsen said.
Larsen said audiences have waited a long time to enjoy a large gathering.
"They love it, especially coming out of our COVID hibernation," he said. "This is one of the first big events in La Crosse since COVID."
The show is named in honor of Deke Slayton, a Sparta native who was one of the seven original Mercury Seven astronauts and later flew on the 1975 Apollo-Soyuz project with the Russians that became known as the "handshake in space."