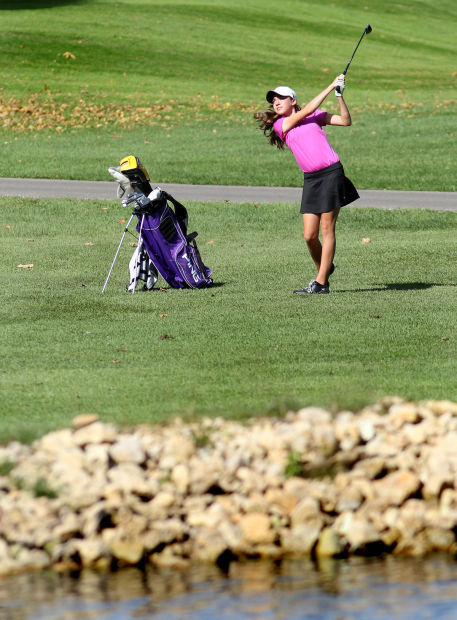 BNSF Railway has added to the list of what it's willing to do in La Crosse to speed up the process for getting a second line of track installed on the east side.
The company already had offered to pay for moving utilities and making other adjustments at a dozen street-level rail crossings, installing a bridge at Forest Hills Golf Course so people can pass under the tracks and giving the city $50,000 to close two at-grade crossings on the course.
New to the incentives: BNSF also will help pay to reconfigure the course so all holes are east of the tracks. The line now bisects the first and 18th hole.
The city's fire department also will receive a foam trailer and containment booms for dealing with accidents, plus specialized staff training in Colorado and Texas, all at BNSF's expense.
BNSF wants to add the second, parallel line from Gillette Street in north La Crosse to just south of Farnam Street — roughly from Logan High School almost to Central High School — to eliminate its last section of single track in the city.
Company officials contend the railroad already owns the property it will build the line on and has filed for permits to move forward, with a goal of starting in October and having the new line in operation in 2015. It still awaits word from the U.S. Army Corps of Engineers on a permit and mitigation for filling in seven acres of La Crosse River Marsh for the project.
"We have the full authority to build it," said Paul Nowicki, who works in state government affairs at BNSF's Chicago office, told the city Finance and Personnel Committee on Thursday. "But we want to work with the city."
The new line could have a speed of up to 60 mph, but the company has decided to go no faster than 45 mph, Nowicki said.
Residents in neighborhoods near the tracks have raised concerns about speed, noise, vibrations and the risk of a major spill or fire from the train traffic, which has grown in recent years as oil from the Bakken fields in North Dakota and Montana increasingly is shipped by rail. About 70 trains a day now pass over BNSF tracks in La Crosse, with an average of five or six of them carrying the flammable crude, according to industry records.
BNSF has the best safety record among the major freight carriers, Nowicki said, and sees this expansion as a means to more quickly and efficiently move the trains through La Crosse, rather than have them bottleneck along the segment of single line.
The committee referred the BNSF proposal to Thursday's full council meeting without recommendation, pending completion of legal documents.
"We're not there yet as far as having a complete agreement," Mayor Tim Kabat said after the meeting.
If the offer is accepted, the city would be obligated to drop any further objections to the project, allow BNSF temporary access for design and construction at a nominal fee and no longer contest the railroad's ownership of the property.
Referred to Thursday's council meeting with no recommendation assistance packages to two developers: $750,000 over 10 years for Weber Holdings LLC to help convert the former Ross Furniture building downtown into the Charmant boutique hotel and a total of $350,000 in loans to G2G LLC for a planned $3.1 million fitness and wellness complex on 12th Avenue South off Hwy. 16. Again, both still need completed documents.
Said yes to naming Amy Peterson, planning and economic development administrator, interim director of the Planning Department head while the city continues to look at reorganizing City Hall. She replaces Larry Kirch, who left in late August after 21 years with the city to become director of development services in Apache Junction, Ariz.
Authorized raising the hourly pay rate for interim Transit Manager Keith Lee from $36.84 to $41.19, retroactive to Feb. 14, and for interim Finance Director Kelli Branson from $47.72 to $50.46, effective July 18. The move recognizes the extended period of additional work both have taken on as the city also delays filling those positions due to the possible reorganization.
Get local news delivered to your inbox!
Subscribe to our Daily Headlines newsletter.