The Xcel Energy utility line under a portion of Riverside Park will see some improvements this fall, and a move to make city parks tobacco-free took a step forward after a pair of Thursday decisions by the La Crosse Board of Park Commissioners.
Xcel's project, which is slated to begin in mid-September after Moon Tunes wraps up, will replace a 40-year-old portion of the 69,000-volt transmission line that runs from the La Crosse substation to the Swift Creek substation.
"It's is a key part of the electrical service in the city, and we want to make sure it's in the best shape," said Dawn Schultz of Xcel.
The portion that's being replaced runs through Xcel's easement from near Front and Vine streets to over by the Waterfront restaurant, mostly following the west side of Front Street. Xcel plans to replace the direct buried section of line with a concrete-encased duct bank to eliminate the need to dig up the park in the future.
"It's going to cause some pain in the neck while it's going in, but once it's in, that allows us to, down the road when we need to replace it again in another 40 to 50 years or if there's an issue, we can simply pull cable through the duct from a manhole, rather than have to dig something up," Schultz said. "It's a benefit to us and the community once it's done."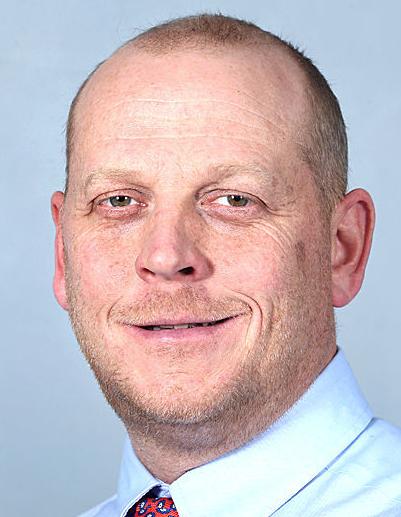 Board member Todd Olson spoke up on behalf of the trees.
"If you know this board, we don't like losing trees," Olson said.
He asked that any trees displaced by the project be replaced with plantings elsewhere in Riverside Park.
Parks director Jay Odegaard asked Schultz to ensure that people can still get in and out of the park, especially for events.
Xcel plans to take a two-week break around Oktoberfest and complete the project in early to mid-November. There could be the occasional lane closure to traffic, but access to the park would not be blocked, Schultz said.
Smoking ban
You have free articles remaining.
Register for more free articles.
Stay logged in to skip the surveys.
A ban on smoking in La Crosse's public parks moved forward after the board unanimously approved it; however, it will require approval by the La Crosse Common Council to go into effect.
"It's something that I think will not only benefit the park-goers, but it's going to benefit the environment and our maintenance staff," Odegaard said.
Seventy-three percent of La Crosse County residents surveyed in 2013 favored tobacco-free parks, beaches and playgrounds; and a similar 2018 Seven Rivers Health Initiative survey found 96 percent of people favored tobacco-free playgrounds.
Banning tobacco limits exposure to secondhand smoke and reduces litter from cigarette butts, which are not biodegradable.
"It's something that right now we're focusing on about 20 man hours a week on dealing with," Odegaard said.
Council member Roger Christians, a newcomer to the board, asked Odegaard about enforcement.
"I agree we should do this. I just wonder how would that be done?" Christians said.
The city attorney's office will draft an ordinance change similar to laws across Wisconsin, such as in Wisconsin Dells, Appleton and Brown, Columbia and St. Croix counties.
"We have to work closely with the police department on this," Odegaard said.
---