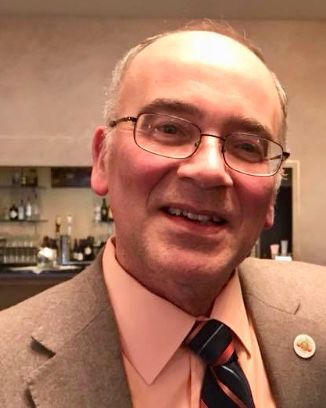 One of my favorite pages in a newspaper is on the flip side of the front cover.
I like Page 2 when it has a mix of content that draws just in about every reader, no matter whether they start their daily reading with the front page, the sports page, the obituaries, or the comics and puzzles.
I also like Page 2 when it greets me daily while I have my coffee. "Good Morning" is its message.
We don't have a Page 2 like this in the Tribune today, but we will starting Wednesday — and every day after that.
I think you'll like it and spend time on it. I hope so, anyway.
Our Page 2 will include a new lifestyle column, a new Crossword Jumble puzzle, a photo of the day, and today in history — a feature that readers love but rarely runs in the paper.
And our new Page 2 will be a spot to list upcoming local events and highlight local items that often wait for space in the paper. They'll have a home now.
It also will be the place for our callouts, whether for your graduation photos, our You Finish the Story, or many others. And we'll alert you to online extras here too.
While our new Page 2 is debuting in River Valley dailies on Wednesday, it will roll out to our weeklies over the summer.
When it does, every reader will have a "landing page" and will be greeted with "Good Morning" — every time they open the paper.
Enjoy this great new feature with your coffee.
Stories of Honor
Please help us to identify a veteran or someone now serving in the U.S. Armed Forces or the Reserve who deserves special recognition.
The River Valley Media Group's Stories of Honor program seeks nominations this month for the third consecutive year.
We want to hear the stories of allegiance, heroism and selfless determination — the stories that set our military personnel apart.
Beginning today, you can nominate your hero at lacrossetribune.com/contests. Nominations will close July 2. In August, the Tribune will feature profiles of the military personnel selected by a panel of judges.
Thanks for reading us and please contact me with any suggestions or concerns about our products.