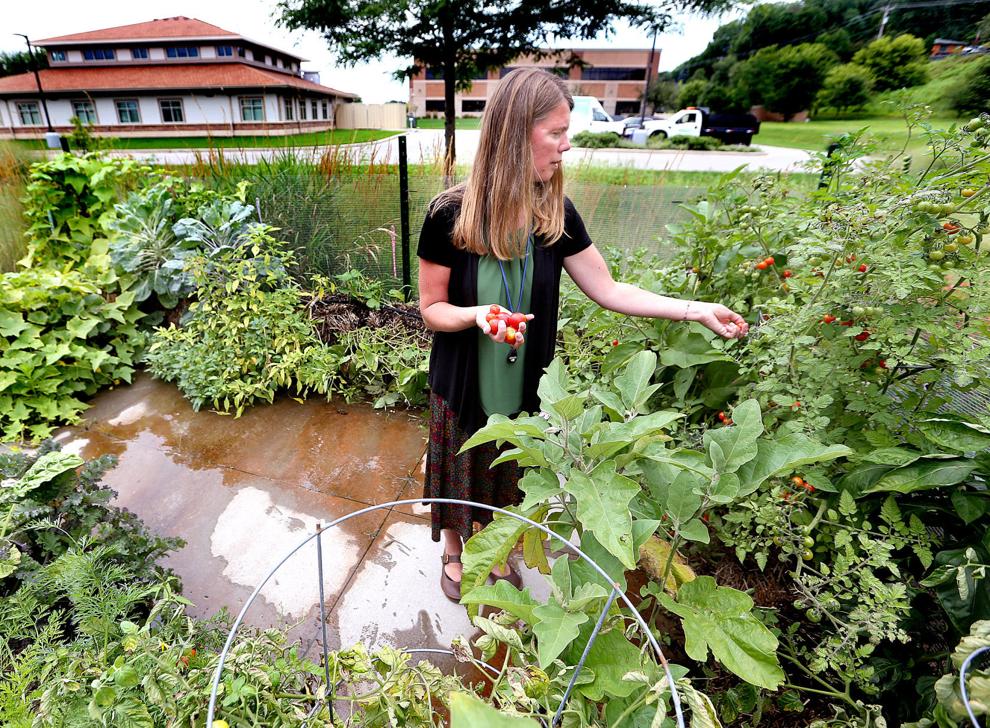 Employees at Allergy Associates are picking pecks of produce from their award-winning straw bale garden behind the Onalaska business's buildings.
"It's a real cool garden, and it's organic," said Emily Melby, a registered dietitian who is wellness coordinator at the internationally known allergy clinic.
The garden is one of several Allergy Associates' initiatives that earned it a small business award during the celebration Tuesday of La Crosse County's achieving a silver award for its Well Workplace program.
Twenty other businesses in the county received silver, gold and platinum awards for their participation in the program, with the companies' 19,607 workers representing 31.3 percent of the county's workforce tally of 62,477. Only 20 percent is necessary to achieve a Well County designation from the Wellness Council of America, a 30-year-old organization that provides wellness resources for local governments and businesses and issued the proclamation Tuesday deeming La Crosse County one of the healthiest in America.
Representatives of all 21 participating companies attended the breakfast award meeting at Gundersen, where programs of each were recognized, including:
Altra Federal Credit Union, whose efforts earned it a gold award — Seven challenges to employees of the Onalaska-based company, with offices throughout the region. The challenges included both physical and financial activities, as financial health is considered an element of overall well-being. Altra employees contributed 4,294 volunteer hours in the community.
City of La Crosse, which attained silver — Fitness classes four days a week at City Hall, arranging for downtown city workers to use Riverside Corporate Wellness' exercise and fitness facility in Belle Square.
La Crosse Area YMCA, which achieved gold — Diabetes prevention, support for cancer treatment and mental health screenings, and encouraging exercise, to name a few.
Michaels Energy, which received a small business award — Bioscreenings, participation in Festival Foods' Grandad Half Marathon and having a softball team, among others.
Trust Point in La Crosse, a silver achiever — Participation in Gundersen's Minutes in Motion, free produce program and volunteering to help Feed Our Starving Children.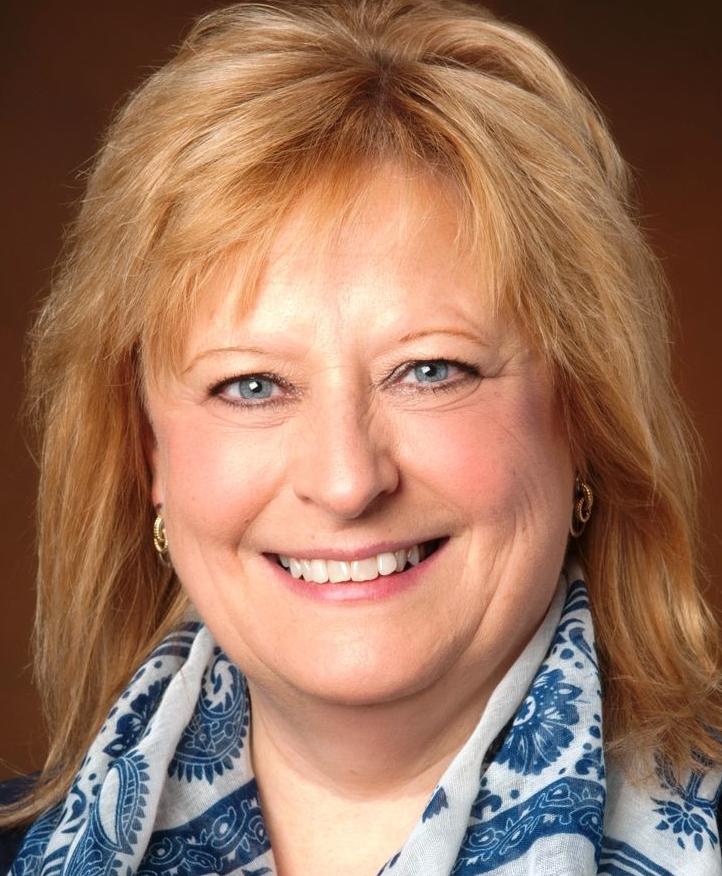 Reaching that level was a three-year process, and the county will not rest on its laurels, said Sarah Havens, community and preventive care services director at Gundersen Health System who co-chaired the county effort with Lori Freit-Hammes, health promotion director at Mayo Clinic Health System-Franciscan Healthcare.
Although the local steering committee has yet to decide its next step, Havens expressed confidence not only in continuing the program, which would mean persuading more companies to participate, but also skipping the step to the gold level.
"We can jump right to platinum," she said, adding that the issue is one in which companies should ask, "Are we doing the best we can for our employees?"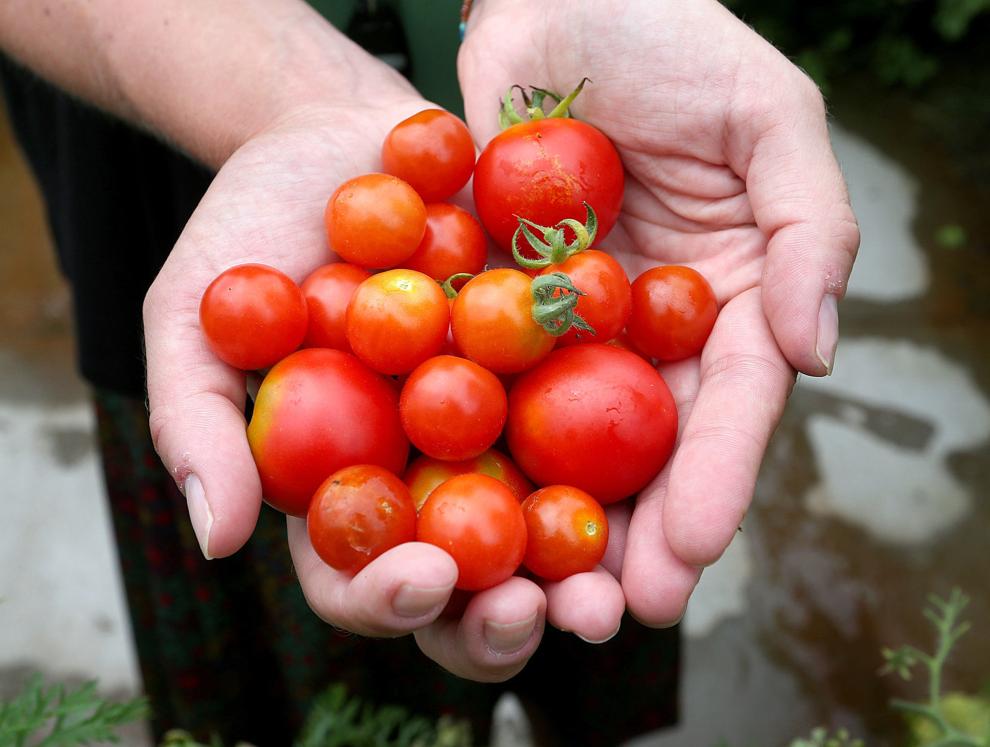 At Allergy Associates, employees placed the bales of straw on concrete and fertilized them with organic materials such as blood meal, which also break down the bales a bit before planting, Melby said.
After two weeks, employees plant tomatoes and other plants such as eggplant, cucumbers, kale and Swiss chard, among others, right in the bales where they grow as if they were in soil, she said.
Although bale garden advocates recommend using seedlings, Melby said she has grown carrots and radishes from seed with good success.
Taller types of produce, such as sweetcorn, should not be planted in bales because they have a tendency to tip the bales over, she said.
"Straw bales are cool for people who have back issues," she said, noting that the height of the bales reduce the amount of bending over required.
Allergy Associates employees can harvest the produce at work and eat it there or at home, and Melby share recipes in the company's demonstration kitchen.
"She's amazing, what she's done for the employees," said Jeffrey Kessler, Allergy Associates' practice executive.
Melby has helped employees manage their stress and work on other factors, such as financial health — "all the little things you don't think about," Kessler said.
Allergy Associates plans eventually to open programs in the demonstration kitchen to the public, he said.
Workplace health programs are good not only for employees but also companies' bottom lines, Havens said, in part through the improved productivity of healthier workers.
Almost two-thirds of the 21 companies that received awards were involved from the beginning, she said. Participants spanned all sorts of businesses, including health care, financial, governmental, industrial printing, financial advisers, convenience stores, military and veteran services, energy efficiency, education, insurance, retail, development, hospitality and wellness.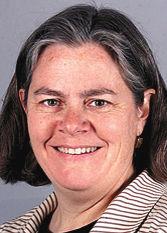 The recognition signals the progressive, innovative nature of the La Crosse County Health Department and other local health officials, said county Chairwoman Tara Johnson.
Johnson lauded smoke-free initiatives that county health personnel have spurred and cited the county's partnership with Gundersen to turn methane gas from the country landfill into electricity and heat for Gundersen's Onalaska campus in the system's quest to be energy independent.
"The innovation of tapping the methane — I just remember what a hare-brained idea that seemed when it was presented to the executive committee," she said with a reflective smile.
That and other programs demonstrate the value of cooperation among public, nonprofit and private institutions, she said.
Echoing that sentiment was Katie Reiels, project strategist of the Wellness Council of Wisconsin in Waukesha, who welcomed the opportunity to "celebrate the collaboration of community and the work force."