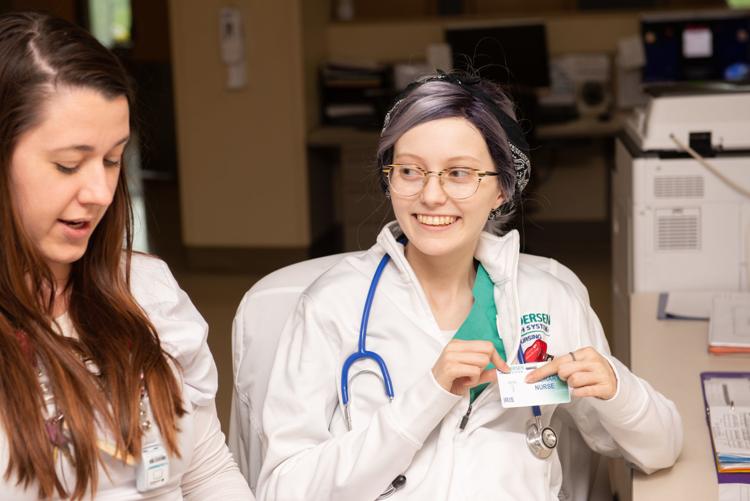 At 19, Iris Abbott would seem far too young to have a bucket list. But since last May, the Caledonia, Minnesota, teen has been briskly crossing off feats and adventures, knowing her time to fulfill her dreams is limited.
Abbott, who has suffered severe health issues since birth, knew her risk of developing cancer "was a whole lot" higher given her medical history, but it was still a shock when she was diagnosed in January with small cell carcinoma of the pelvic area.
Even more stunning was how rapidly the cancer — which has since turned metastatic, spreading across her body — developed.
After stomach pains, suspected to be the result of her Crohn's disease (a condition that causes inflammation in the digestive tract), Abbott's doctors at Gundersen Health System in La Crosse screened her for cancer as a precaution. The initial results were negative, but a subsequent test just a few weeks later showed devastating results: rapidly progressing cancer.
"(We) couldn't believe how fast it (grew)," Abbott says.
Gundersen pediatric care coordinator Kristi Sunday, who was part of Abbot's care team from age 10 to 16, visited her former patient in her hospital room after hearing the news, heartbroken for the caring, inquisitive and exceedingly positive teen who had already battled more than her share of illness.
Born with hereditary spherocytosis — a blood disorder that causes spleen enlargement, jaundice and reduced levels of hemoglobin and anemia — with her Crohn's disease manifesting at age 7, Abbott long suffered severe and chronic symptoms that rattled her body.
As a child and preteen, Abbott took several medications and supplements and followed a strict diet, but in her teens she failed to gain weight or enter puberty and was constantly dehydrated. She was hospitalized at Gundersen 10 times, and in 2015 Abbott's parents, Celeste and Russell, and her providers made the decision to remove Abbott's colon and implement a feeding tube.
After the surgery, when Abbott was named a 2016 Gundersen Children's Miracle Network Hero, Celeste reported her daughter was gaining weight and height and able to participate in activities and events with her family and friends.
Still, her ailments "did consume a little bit" of her life, says Abbott, who was home-schooled. "Having health issues was my normal, and it's how I live my life. I go day by day because that's how my body is."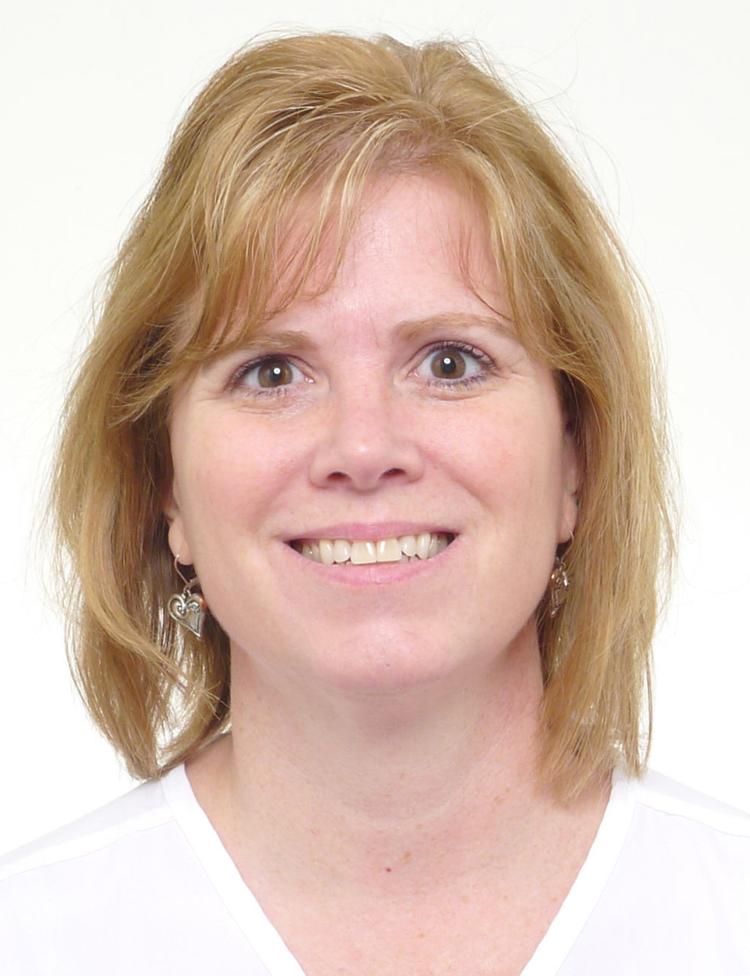 During the years under her care, Sunday recalls Abbott's unfailing sweetness and lack of self pity, noting, "She would ask, 'How are you today?' and it's like, 'What? Why are you asking me, you're the one who's not feeling well.' She's very compassionate and she has this positive attitude and a lovely warm smile that despite the trials and tribulations she has gone through seems to light up the room no matter what is going on."
When Sunday met with Abbott and her family after her cancer diagnosis, they talked about "making the best of her time," says Sunday, who, as a cancer survivor herself, had a special empathy and understanding.
"We always talk about being stronger than the storm, and she is," Sunday says.
Knowing the benevolent teen had long been interested in nursing, having requested a stethoscope for Christmas years ago, Sunday contacted the Gundersen administration department and asked about making Abbott an honorary nurse for the day.
"Admin was all for it and said, 'Let's do it,'" Sunday says.
Last May, Abbott was a guest at the Gundersen Nurse's Day celebration, and then she spent a day shadowing a nurse on the hematology floor. Wearing a custom badge, scrubs and jacket, along with her prized stethoscope, Abbott checked vitals and learned the ropes.
"I've wanted to be a lot of different things, but nursing was something that always came back to me," Abbott said. Being nurse for a day "was kind of (fulfilling) a dream but I didn't have to go through all the training."
"It was really sweet," Sunday said of seeing Abbott in the role of peer to the nurses rather than patient. "She just had the biggest smile all day."
Abbott, whose body did not respond to chemotherapy and radiation, continued to check off bucket list items over the spring and summer, making her first trip out of the country with a vacation to Quebec and conquering skydiving earlier this month.
Still on her to-dos are hang-gliding — "I'm kind of like, why not do it?" — and riding in an "exotic" sports car like a Lamborghini.
Abbott, who says she is "actually doing OK, but there's a lot of emotions involved in it," finds her three sisters, as well as extended family, friends and community members, have been a strong source of support.
"When you have a health condition, it can be very easy to not like it and degrade yourself for it, like, 'Who would ever like me or love me when I have this?' You might not have to like it but you have to accept it, and people will accept you for it," Abbott says. "Don't look at it as you're not normal, but it is your own normal."
Her cancer is terminal, but Abbott says her life expectancy is unknown and her family is taking it day by day, week by week, month by month. She finds comfort in her strong Christian faith.
"The doctors say cancer is going to take my life, but I believe God could save me," Abbott says. "Or he could take me home."
Get local news delivered to your inbox!
Subscribe to our Daily Headlines newsletter.