The statistic is distressing: One in 10 youth will be sexually abused by the time they are 18. Twenty percent will experience sexual abuse before age 8. 
Whether physically, exhibitionally, voyeuristically, over the internet or phone or through forced exposure to adult content, children who experience sexual abuse will suffer the effects long into adulthood, a lasting scar on their psyche.
In an effort to spread awareness of the devastating prevalence of child sexual abuse, recognize the signs and enact change, New Horizons Shelter and Outreach Centers will host a series of eight Stewards of Children Trainings in La Crosse and Trempealeau counties starting this week and running through December. New Horizons' Jen Scaccio, youth and family advocate and Kim Jones, sexual assault advocate will conduct the trainings.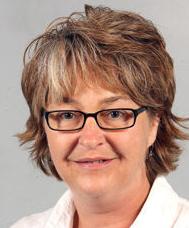 "Few people know that New Horizons is so much more than just an emergency shelter for victims of abuse. We are excited to be reaching out to the community with our expertise," said Ann Kappauf, executive director of New Horizons.
Stewards of Children, offered through the Darkness to Light: End Child Sexual Abuse national nonprofit, is an award-winning, evidence-informed and research-based program designed to increase knowledge, improve attitudes and alter child-protective behaviors by teaching prevention, recognition and responsible reactions. The program has previously been held at the Parenting Place in La Crosse.
"Often times, our advocates are on the front lines with victims and their families doing crisis intervention and advocacy work," Scaccio says. "This is a great opportunity to take a step back and work more in prevention work in hopes to keeping more children safe. New Horizons has always accepted requests for community education and being facilitators of the Stewards of Children training allows us to have a regular space in the community to provide education."
Through a $4,360 Venture Grant from the Great Rivers United Way and a Victims of Crime Act grant, New Horizons will be able to conduct trainings for a total of 400 community members. Venture grants are being offer by the United Way in recognition of its 70th anniversary and must meet certain criteria, with the trainings fulfilling the objectives of positively impacting local youth and promoting a socially connected community through collaborations and resources.
"As an organization, we know that our community is passionate to keep children safe from harm," Scaccio said. 
The two-hour Stewards of Children training uses accounts from survivors, parents and experts along with an examination of the "Five Steps to Protecting Children": learn the facts, minimize opportunity, talk about it, recognize the signs and react responsibly.
"It is unrealistic to think that a young child can take responsibility for fending off sexual advances by an adult," says the Darkness to Light organization website. "Adults are the ones who need to prevent, recognize and react responsibly to child sexual abuse. Yet, the statistics clearly show that adults aren't shouldering this responsibility. We believe that adults want to, they just don't know how."
Disturbingly, it is far more common for a child to be sexually abused by a "trusted" adult than a stranger. Thirty percent of young sexual abuse victims are abused by a family member, and almost 60 percent by a family friend or respected acquaintance such as a coach, teacher or neighbor. Around 40 percent are abused by another minor, and 35 percent of victims are under age 12. Ninety percent know their abuser.
The trauma impacts not only the victim but society as a whole, according to Darkness to Light. Up to 80 percent of sexual abuse survivors excessively abuse drugs or alcohol. Fifty percent of male victims have suicidal thoughts, with 20 percent carrying out attempts. Female victims are more susceptible to eating disorders or teen pregnancies. Victims of both genders are more likely to engage in prostitution or criminal activity and to suffer from physiological, emotional, social and/or physical problems.
Health consequences include a greater risk of a myriad of health conditions including chronic headaches, obesity, diabetes, heart problems or stroke. The Center for Disease Control, as cited by Darkness to Light, estimates "the lifetime burden of a new substantiated case of nonfatal child maltreatment to be $210,012 per victim. This includes immediate costs, as well as loss of productivity and increased health care costs in adulthood."
Certain demographics are at a heightened risk of abuse: Foster children are 10 times more likely to experience sexual abuse. Children in low-income households are three times as likely, and those living in rural communities are twice as likely. Two times as many victims are African American than Caucasian. 
With only 38 percent of victims reporting their abuse, it is imperative for adults to look for clues of abuse. More conspicuous signs include bleeding, bruising, rash or scabs in the genital or mouth area. Far more likely are psychological or behavioral changes or abnormalities, such as anxiety, recurrent stomach pains, depression, extreme anger, rebellion, fearfulness, bedwetting, self harm, bullying, truancy, running away, using age inappropriate terminology or engaging in sexual actions. 
How adults respond to the signs is critical, according to Darkness to Light. Interrogating, interrupting or becoming angry or hysterical will only frighten and further traumatize the child, perhaps causing them to retreat, recant their account or relive the abuse.
The organization recommends sitting beside the child in a quiet but non-isolated location and beginning with a non-accusatory query such as "Is anything bothering you?" or other nonleading, open ended questions.
Experts advise allowing the victim to speak freely, then following up by repeating their words and asking if they have more to share. Experts also stress reassuring the victim they are not at fault and it was brave of them to tell.
Darkness to Light cautions against making promises of confidentiality or consequences for the perpetrator, and for adults to refrain from pressing the victim for specifics, like when and where, until the child is ready to talk more. Adults should come from a place of belief, not skepticism, as less than eight percent of child sex abuse reports are made up. 
Any information from the victim should be immediately reported to law enforcement and child-protective services, experts instruct, and any suspicions or witnessing of abuse should also be reported, even if the suspected victim has not come forward.
Parents are encouraged to ask questions and speak up about any safety concerns they have with their child-care provider or child's school, camp, faith group or sports club: Are there safety policies in place? Are communications between adults and youth happening in open areas? Discussing internet safety with one's child or teen and monitoring their activity, as well deleting any profile information showing age, address or phone number, are important practices. 
Whether a parent, educator, medical provider or neighbor, every adult has a responsibility to stay vigilant and advocate for our youth, Scaccio stresses. 
"Child sexual abuse is prevalent in our community. We know this by reading the newspapers, watching the news, by talking with victims and their families and by listening to adult survivors," Scaccio says. "It seems as if we are reading reports of child sexual abuse more and more in the Coulee Region and it's disheartening. This type of abuse has critical consequences in the life of a child and it is our responsibility as a community to protect them."