Wisconsin is beginning to reopen. But not every door that was closed is opening in the same way or on the same timeline, creating a patchwork of services for communities.
Religious facilities are among those starting to open their doors, but some are finding the decisions to be particularly complicated, feeling pressure from the push and pull of honoring religious liberties and keeping congregations safe.
In the La Crosse area, as of May 20, a majority of independent churches and synagogues were still closed, many with their own plans on when and how to reopen in the future.
Some churches are finding their guidance from the large religious organizations that oversee them, such as the Diocese of La Crosse, which said all of its Catholic churches could open doors at the end of the month as long as they have strict social distancing in place.
The La Crosse Area Synod, which oversees some Lutheran churches in the area, didn't hand down any official requirements of its churches, but released a recommended set of guidelines that follow the phased Badger Bounce Back approach to reopening that its churches could use.
"Our council very thoughtfully talked about all the possibilities, and they are very concerned for themselves and their neighbors, and it wasn't a difficult decision to arrive at for them," said Julie Wollman, pastor at Coon Valley Lutheran Church.
The rural church has decided to follow the synod's guidelines and open with a slow, phased approach, and doesn't have a set date yet of when it will open to its 150 parishioners.
When it does reopen, though, the church leaders want to make sure it is a "safe environment."
This information is current as of May 20, 2020 and includes information from more than 70 communities served by Lee newspapers. Please check directly with the place of worship for any change in status or services prior to attending or tuning in.
"I know that people are ready in some ways to get back to worshipping together," Wollman said. "But I also hear from my parishioners that they are not ready to come back into a sanctuary together either."
Independent churches have had to make the decisions on their own whether to reopen yet, some of them making set plans while others wait it out.
"It's probably better to just wait and see," said David Wick, the interim pastor at Neighborhood City Church in La Crosse.
Wick said he drove around the city earlier in the week looking for outdoor picnic spaces to rent on Sundays that would accommodate his church's congregation of about 40, but none of them were available for groups larger than 10.
"We have a lot of at-risk people, a lot of older people, a lot of people with health problems," Wick said. "As we were going down the list, we could hardly not name anyone who didn't have a health problem."
Though they don't have an official opening date, Wick said the church would have strict safety measures in place when they did, like seat spacing, hand sanitizer readily available, required masks and maybe even temperature checks at the door.
Several churches in the area have already reopened.
At Apostolic Life Church in Onalaska, they'll meet this Sunday for the first time since March, for a "reunion-type" service.
The church usually sees about 70 parishioners at its services, and has given them the option to stay home if they want, but won't be enforcing any safety regulations for those who do attend.
"We've talked with the people from the congregation and given them the option, because we want them to feel safeguarded," said Mark Boyd, who has been the church's pastor for the last 20 years.
"We have plenty of space," Boyd said, "and we are kind of leaving it up to them. We're recommending, but we're not going to try and enforce anything."
"We definitely believe in our freedom, but we believe in not being reckless with it," he said.
Others who have already opened are being more strict about safety precautions.
"We're doing our best to just open, but in a way that's comfortable for everyone and being careful as we can be," said Matt Schroeder.
He's been the pastor at Horizon Christian Fellowship in La Crosse for 10 years, which held its first in-person service on Wednesday with safety protocols in place.
The church spaced out its chairs and had masks available for parishioners, and will also plan to offer outdoor seating with speakers for those who want to remain even more distanced.
Other safety precautions that churches in the area plan to use are propping doors or having designated ushers opening them, not serving any food or passing around offering baskets, requiring parishioners to leave immediately after services, no physical contact or no nursery care or schooling.
Most churches will continue offering the livestreaming services they were doing while shut down, too, many of them using things like Facebook Live, YouTube, Zoom and sometimes local broadcasting services.
And for the long-term, many think that trend will continue.
"I don't ever see us going back to having committee meetings in the church building," Wick said.
His church council and committees have been meeting via Zoom since the shutdowns, which has been more efficient and inclusive than ever, he said. He also meets weekly now with other pastors in his ministry across the country over Zoom because it's that much easier.
"I think it's going to be a very positive change coming out of it," he said.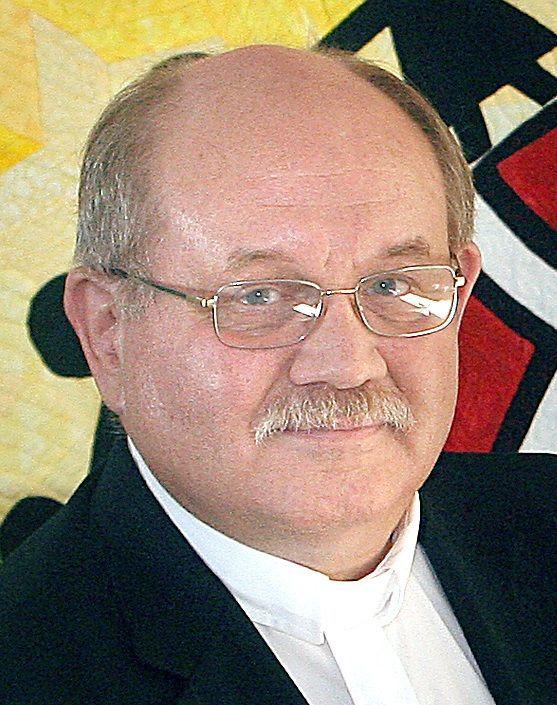 "Pastors have been encouraged by the number who are tuning into their videos," said Rev Jim Arends, bishop, La Crosse Area Synod, ELCA.
"There will be a stronger online presence — that I'm certain of," he said.
In general, church leaders agree that things will change for how they worship together, as they find a new normalcy, even after the pandemic subsides.
"A lot of times, people feel like the only spiritual care they get is inside the walls of the church building," Boyd said.
"The shift will be people will recognize that we are ... easily able to worship in our homes and different places without having to feel confined to a building," he said.
"This whole thing has really pushed the church to increase, not to decrease," Boyd said.
The changes aren't always positive, though.
For the Neighborhood City Church, about a third of its congregation doesn't have access to internet, so keeping its doors closed means many of them don't get to worship.
"I've got about 25 people who watch that sermon on Sunday, and the others just can't," Wick said.
The church is also a "physical contact congregation," Wicks said, making worshipping from a distance challenging.
"I expect when this epidemic finally fades away we're going to be right back to handshakes and hugging right away," he said. "I just think it's really hard to change cultural practices like that."
Other group leaders are nervous that not meeting could cause harm to some of its constituents.
"There are two sides to it. One is obviously: physically. We don't want to hurt anybody. But at the end of the day, if people hurt so bad spiritually, could there be more physical repercussions anyways?" Schroeder said, adding his church serves a lot of people who battle with addiction.
"So that group of people has missed out on a lot because of this," he said.
The conversation of churches reopening has moved into the political realm, making the decisions for churches that much more complicated.
"When things shut down, I saw the reason," Schroeder said. "And was really OK with that. But do I think they could shut down forever and not impede on rights? No. I think we certainly have that right to make choices."
Some groups have filed lawsuits or defied government orders restricting them from meeting.
In Minnesota, where Gov. Tim Walz loosened restrictions for restaurants and businesses but not churches, some congregations announced they planned to still meet despite the restrictions and two Twin City churches have filed a lawsuit against the state.
In Wisconsin, a group has filed a federal lawsuit against Dane County, which kept its own stay-at-home order in place, citing that the order impedes on religious liberties.
And on Friday, President Donald Trump called on governors across the country to allow all places of worship to open over the weekend, deeming them "essential," and threatening to "override" any governors who didn't follow through.
"It is a little disturbing to me how quickly the government can seize upon an issue like this," Wick said. He's from St. Paul and has been tuning in to his home church's livestream every week and closely following the situation in his home state.
"But I get why they're doing it. I don't think Walz is doing it to be discriminatory against churches, it's just a fact of the matter," he said. "There does need to be a balance."
But others are trying to keep politics out of it.
"Some people think their Christianity has to be performed inside the four walls of the building. And if that is the case," Boyd said, "then they are already having problems with their religious liberties."
"We don't believe this is a matter of religious liberty. No one is telling us we can't worship. We're willing to watch the ways in which we worship to protect the most vulnerable among us," Arends said.
"Unfortunately, there is a politics coming into this which we are trying to keep out. It isn't, do we support the president? Do we support the governor?" he said.
"It's, we are in the middle of a pandemic, how do we best serve our people?"
Concerned about COVID-19?
Sign up now to get the most recent coronavirus headlines and other important local and national news sent to your email inbox daily.