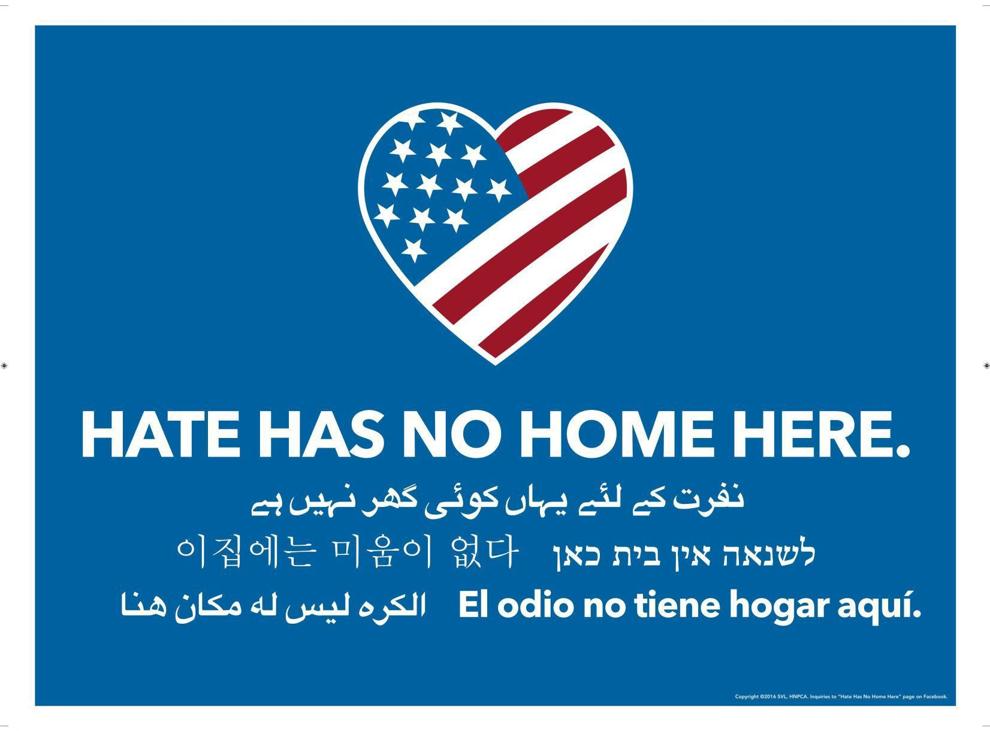 Weeks after the Weigent-Hogan Neighborhood Association obtained permission from the La Crosse Parks board to place "Hate Has No Home Here" signs in Weigent Park, the board has reversed its decision, removing the red, white and blue signs earlier this week.
The yard signs — crowdfunded through a GoFundMe campaign and popping up in more than 400 lawns and businesses around the city — are an adaptation of signs created for the national Hate Has No Home Here Movement, founded in Chicago in effort to foster inclusivity, acceptance and welcoming among individuals of all faiths, races, genders, sexual orientations and ethnicities.
However, after several recent complaints, including that the signs supported a specific political affiliation, the parks department reached out for regarding potential liability issues, said Jay Odegaard, director of the La Crosse Parks, Recreation & Forestry Department.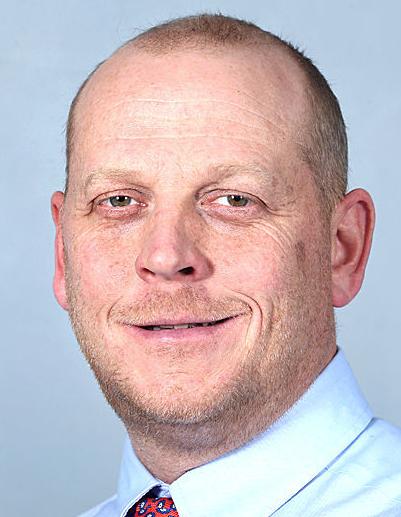 "When the signs were first brought forward, we had been operating under the previous way we had addressed signs," Odegaard said. "With the way things are changing politically, we got some info from legal support, and we're going to re-look at how we approach public signage. ... Historically, our department has looked at signs through the vision of what the signs are saying and realistically we shouldn't be doing that. We should be looking at whether we are crossing into any civil suits."
With no current "technical approval process," Odegaard has concerns about the pressure such requests put on board members, including the potential of other people looking for permission to place signs that say a certain demographic or population is "not welcome here." While it may be "common sense," he says, that reasoning would not hold up in court.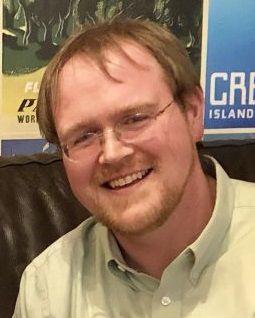 Josh Hertel, co-organizer of the Hate Has No Home Here campaign and Weigent-Hogan neighborhood resident, expressed his disappointment in an email Wednesday morning to those who have signed up for updates on sign availability and distribution. 
"Early on in the campaign, we obtained permission from the Parks Board to put the signs up at Weigent Park. We were very grateful to the board for the approval," Hertel wrote. "However, just over a week ago, we were informed that a group had complained that the signs were political and did not belong in public spaces. In response, the city has chosen to remove the signs. To be clear, the suggestion that these signs are politically motivated is false.
"Our campaign was started in response to local incidents of hate and bias in the community. We are focused on awareness, solidarity, support and promoting dialogue about these and related incidents so that our community can work towards addressing hate and bias.
"Likewise, the larger HHNHH campaign is nonpartisan and not affiliated with any political party. ... Although we are disappointed with the city's decision to remove the signs from Weigent park, the positive response from the community has been overwhelming."
Odegaard says the Parks Board is considering the development and placing of signs "that display the same thought but more universal ... welcoming and not linked to anything."