Closing of La Crosse Kmart provides redevelopment opportunity
The State Road Kmart store will close its doors for good Sunday, ending 52 years of bargains for shoppers but opening the possibility of redevelopment at one of La Crosse's busiest intersections.
"It's a great site," said real estate developer Warren Loveland, whose father presided over the Kmart grand opening when he was mayor. "In the absolute middle of the city on two high-traffic roads, close to schools and — I mean it's a terrific site."
Marvin Wanders, owner of 360 Real Estate Solutions and developer behind such projects as Three Rivers Plaza, said residential growth along Hwy. 33 will make the land all the more valuable.
"All you have to do is follow Festival," Wanders said. "They went there for very legitimate reason. I think you could do a really cool mixed-use product there."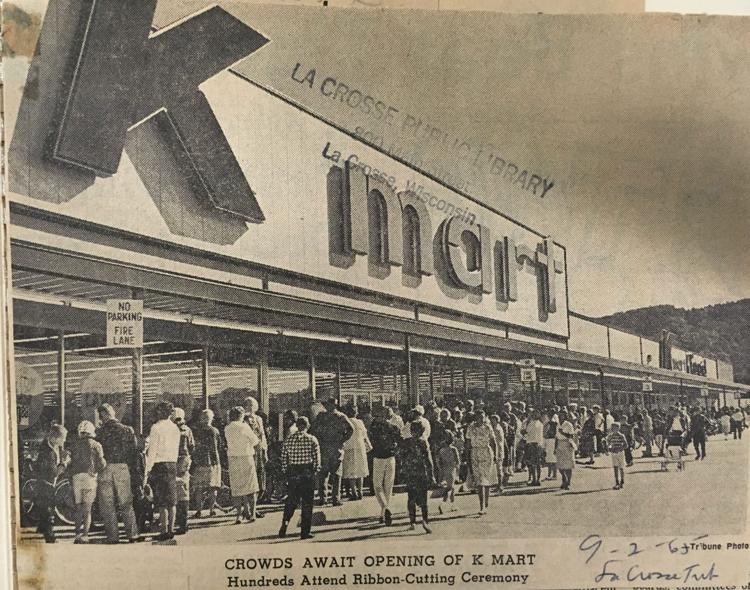 The 7.9-acre site, which includes the 88,400-square-foot building as well as a Hardee's restaurant that reopened in 2014 after a 10-year hiatus, have an assessed value of $4.4 million, according to county records.
The land is owned by J&W Management Corp., which is entertaining purchase offers.
"We have had considerable interest," said Glenn Howarth, general counsel for the New York-based company.
Howath said he expects to make a decision "in the next few weeks."
While a new owner would be free to reuse the current building, city officials have hopes for something bigger.
Andrea Schnick, La Crosse's economic development planner, said city assistance would be contingent on multistory, mixed-use development.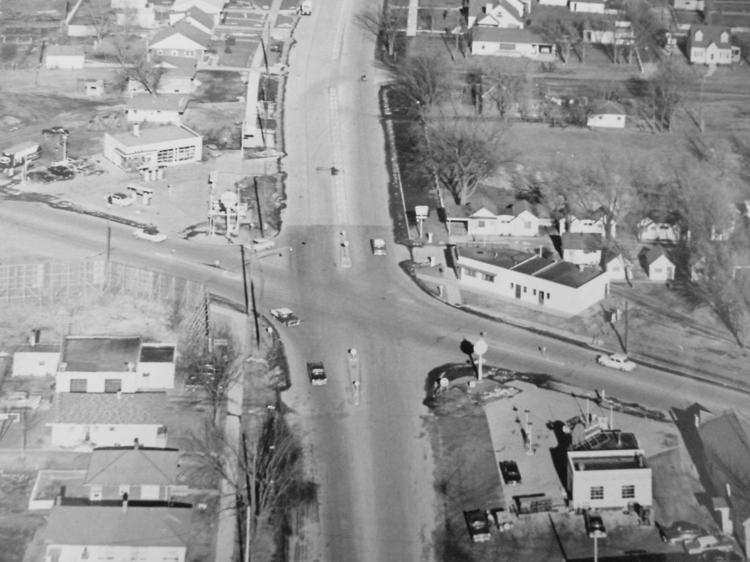 "If the city were to be involved, we would definitely be in favor of vertical use," she said. "The one way we can increase tax base and residency is by building up."
Vertical, high-density development is a priority for all communities, but especially those like La Crosse, which have limited opportunities to expand, said James Hill, executive director of the La Crosse Area Development Corp.
Loveland agrees the site's proximity to high-traffic arteries, Festival Foods and a residential neighborhood make it prime for mixed-use redevelopment.
"There's absolutely no question that the city has limited amounts of land and has to maximize the potential from those limited amounts of land," he said. "I think it's a great opportunity for the city."
On average, nearly 25,000 vehicles a day pass by the site on Losey and more than 14,000 on State Road, according to traffic counts from the Wisconsin Department of Transportation.
While the DOT doesn't provide intersection counts, it is the second or third busiest intersection in the region behind Hwys. 16 and 157, said Jackie Eastwood, transportation planner with the La Crosse Area Planning Committee.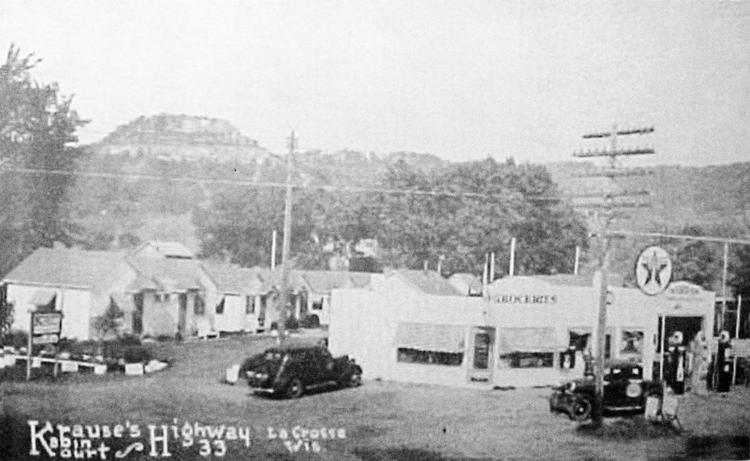 The Kmart store was built after a months-long rezoning battle on the site of a former trailer park and motel called Krause Kabin Kourt. Hill, whose first job was bagging groceries at the adjacent Kmart grocery store, said the development sprang from efforts to improve entrances to the city.
Throngs of customers lined up Sept. 1, 1965 to check out the new discount store, which featured a jewelry, automotive, gardening and appliance departments as well as a snack bar with 68 seats.
"It was a huge development back in the early 60s," Hill said.
A second La Crosse Kmart opened in 1982 near Valley View Mall but closed in 1995.
The State Road location survived a wave of store closures when the parent company went through bankruptcy in 2002 and another in 2011. It also survived a hit by a 2011 tornado that tore a hole in the roof and forced it to close for several days.
Parent company Sears Holdings announced in June that it was among 72 stores slated to close, in addition to 180 store closings announced earlier this year.