My friend John Pendelton recently invited me and the rest of our Tuesday golf group to have lunch at the Uptowne Café on Caledonia Street. John and I both grow up in the 1950s and '60s on the North Side.
The thought of returning to what was then the Caledonia Street Shopping Center really brought back memories of what a great retail shopping venue Caledonia Street was back then.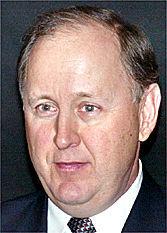 I texted John and told him the Uptowne Café was a great choice for our lunch and suggested some nostalgic activities we could do after lunch. We could stop at the Sweet Shop for dessert. After dessert we could spend the afternoon Christmas shopping at Western Auto, Gambles, Anderson's Hobby Shop, Manke Hardware, Ben Franklin or Guggenbuehl's Department Store. If the kids needed new shoes, Gwen Mekvold at Klinker and Jensen Shoe Store could suggest the latest style of Hush Puppies. If dress shoes were on your list, Ross Tracy at Haroldson's Shoes could fit you with a pair of top-of-the-line leather-soled wingtips. If the wife needed groceries for supper, they could be picked up at Lokken's or Fayze's grocery store. If a choice cut of meat was on the menu, Frank Neumeister at City Market could hand it cut to order.
If we needed a break from shopping, we could make a stop at Speed's Slot Car Shop to run a few laps on his high banked slot car track or maybe take in a matinee at the Riviera Theater.
And finally, after a long afternoon, happy hour at Wittenberg's Cigar Store would be a nice wind-down. A shot and a beer with all the regulars is always the drink of the day. And if you needed your weekly payroll check cashed, Roy would be always be ready with the cash in hand. Wittenberg's was the only place in town where you could cash your paycheck and spend it all in one place.
You have free articles remaining.
After reading my text, my Friend John reminded me I failed to mention other iconic Caledonia Street establishments like Nelson Clothing Co. and Cecil Allen's Maid Rite Café. At lunch, John and I continued to match wits, recalling a long list of other Caledonia Street merchants from back in the day.
Here is a list of the other pre-1970 Caledonia Street Shopping Center merchants John and I remembered:
Milt Berg's Pharmacy, Sletten Furniture, Paul's Shaver Shop, Willie Carrier Insurance, Knutson's Radio and TV Shop, Doc Daily's Walk in Clinic (above Wittenberg's Cigar Store), Doc Hunt DDS, Doc Lehman DDS, Jack and Jim Kraft's Barber Shop, Kenny Jacobson's Gas Station, Mark's Jewelry Store (still in business today), The Buckhorn Tavern, Tank Leonard's Tavern, Sedlmair Smart Wear, Bangsberg's Tailor Shop, Edna's Beauty Salon, Dickinson's Funeral Home, Staat's Decorating, Sandy's Drive In, Exchange State Bank, and Cameron and Stoltz Law Firm.
It is amazing to think that during its heyday the Caledonia Shopping Center merchants offered just about everything a person would ever need. The Caledonia Street Shopping Center really enhanced the experience of growing up on the North Sidem, an experience that I would not trade for anything. It was really like living the idyllic life of "Mayberry RFD."
Today all the storefronts in Uptown are again filled, with new vibrant businesses that are helping restore Caledonia Street to its former glory.
Hopefully the Uptown redevelopment will lead to even more new development, including affordable housing.
---
Places of the past: An alphabetical look back at La Crosse area history
The Tribune is taking an A-to-Z look at La Crosse area history.
Longtime La Crosse resident Chris Weiss was the 2003 Oktoberfest festmaster.