Jourdan Vian: Homeless families to get a boost, courtesy of La Crosse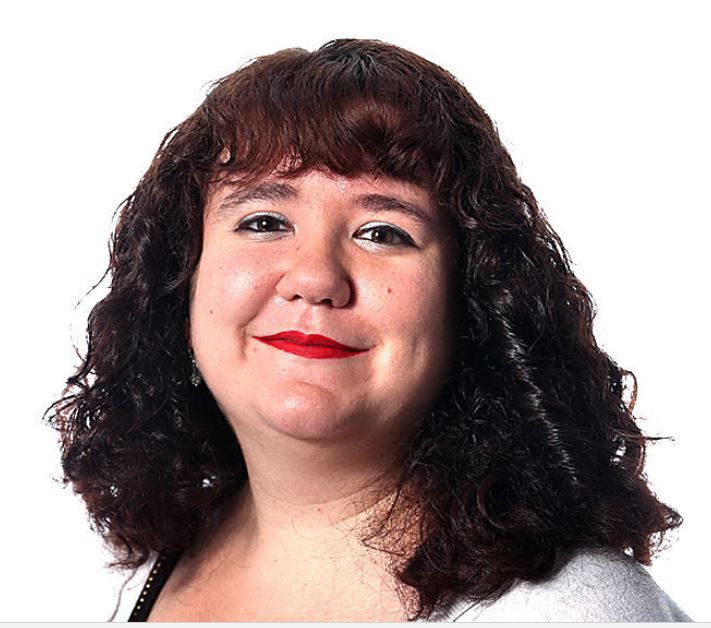 I have gathered that there are two basic ways to deal with homelessness.
As with everything, I'm sure there's more to it than meets the eye (so experts on these issues, please don't feel like I'm ignoring how complicated it can be), but basically, you can either help homeless people find and keep a place to live or make things difficult enough for them in your city that they go somewhere else.
I came to this conclusion last Thursday, Feb. 1. The day prior, I had spent hours working on a story about a city of La Crosse proposal to put aside $110,000 for tenant-based rental assistance for families struggling with homelessness, even spending time talking to a single mother raising two kids in an apartment funded through a similar program. That Thursday morning, I learned about something called "aggressive architecture."
Aggressive architecture sounds ridiculous on its surface. You don't think of architecture as something that will attack or confront you, and the alliteration makes it sound a little silly. But its other name is "anti-homeless architecture," which is arguable a much better description. The point of aggressive architecture is to make surfaces and areas where homeless people typically hang out — like park benches and alcoves in buildings — as uncomfortable as possible so they can't stay there.
People add spikes and metal bars and unnecessary armrests to keep homeless people out of their particular backyard. I missed this back when it happened, but an apartment building in London is particularly famous for adding spikes to the ground in an alcove near the door back in 2014, something that caused even the mayor of London to push back against it; then-mayor Boris Johnson called it "ugly, self-defeating and stupid," according to The Guardian.
In La Crosse, we do things a bit differently.
As I said, I discovered that this was a thing last week, the same day La Crosse's Finance and Personnel Committee took up a resolution to use community development block grant funds and carryover funds to help our local homeless families put a roof over their heads. The committee unanimously approved the resolution, as did the La Crosse Common Council this week.
Unsurprisingly, members of the La Crosse Collaborative to End Homelessness spoke eloquently in favor of the funding.
"I'm a resident and I live in the Washburn neighborhood, and I care about people who are outside on a night like tonight. I don't know how a mom with kids can live in a car or under a bridge or on a park bench," said Sister Karen Neuser of the Franciscan Sisters of Perpetual Adoration. "Please look in your heart. Please look around you at the people who are in our city. It takes everybody."
Project manager Julie McDermid added that the program was sorely needed.
"We're putting people in housing, in sustainable housing, and they're staying in housing," McDermid said.
Then city officials started throwing out phrases like "miraculously good" to describe the efforts and emphasizing that the program needed to include case management and social support as well as up to two years of rental assistance vouchers.
"The same issues that can cause you to lose the roof over your head can cause you to lose your job," said council member Jessica Olson, who stressed the importance of helping homeless people become reliable tenants.
Council member Jacqueline Marcou, who sponsored the resolution, added, "We don't just throw these people in a house. We wrap them in what I'd like to say is 'love' because it is."
La Crosse Police Chief Ron Tischer, whose neighborhood resource officers deal with issues surrounding homeless people nearly every day, gave his perspective as well.
"Some of it's not their fault. Most of it's not their fault. As compassionate as this city and community is, it would be a huge benefit to our homeless population," Tischer said.
Douglas Happel, who regularly touts his fiscally conservative political leanings, said with the time limit of 18 to 24 months of assistance and the inclusion of personal finance education, the program was an important one.
"This is beyond politics. This is an excellent program," he said.
The conversation at committee was striking after learning how other cities treat their homeless populations. The compassion I saw from city officials quite honestly touched my cynical little heart, leaving me feeling warm and fuzzy, which I can tell you is not something I ever expected to feel upon leaving a city government meeting. (Zoning disputes and construction projects don't generally affect my emotional state one way or the other.)
It's not the first time the city has funded a similar program. Last year, they chipped in to help homeless veterans get roofs over their head.
The best part, I think, is that the city isn't the only one stepping up. La Crosse County set aside $500,000 to support the La Crosse Collaborative to End Homelessness, and the collaborative itself is made up of so many different organizations working together that it is truly impressive.
I know life in La Crosse isn't all sunshine and rainbows, but isn't it nice when some sunshine comes along?