Jourdan Vian: Rotary Lights in La Crosse earn Twinkliest designation
That was Rotary Lights spokesman Pat Stephens' reaction when I told him that despite my longtime connections to La Crosse, including four years as a resident, I had never managed to get down to see the La Crosse area Rotary clubs' premier Christmas light display before this year.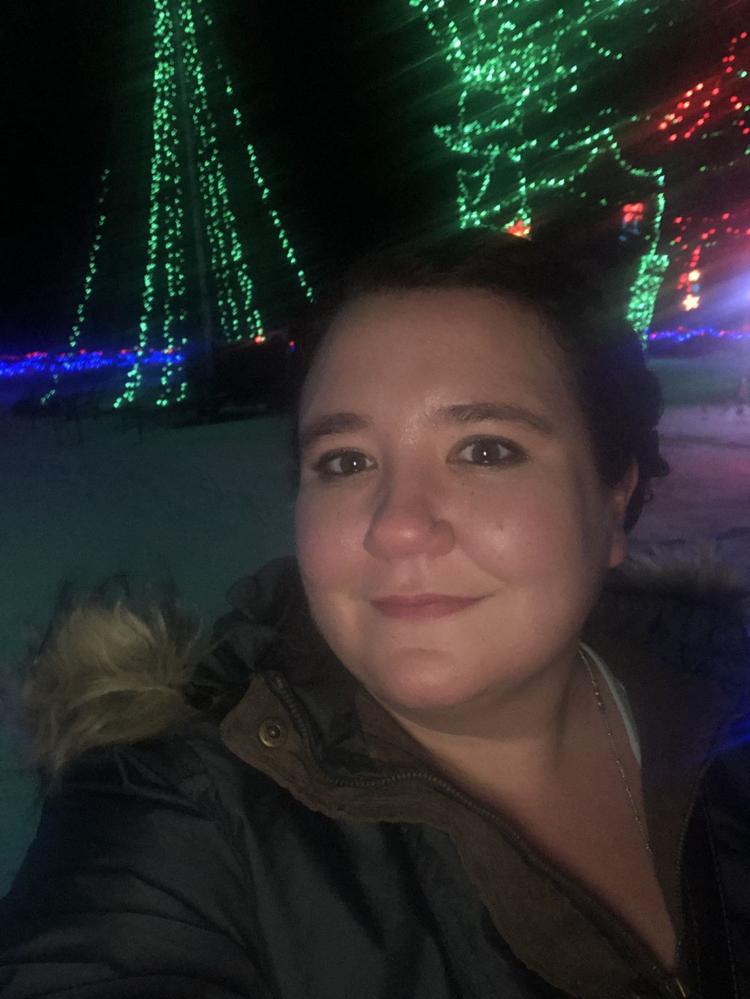 Every year I mean to get there. I really do. I go into the week after Thanksgiving with the best of intentions. "I'll go after the snow falls, so I can see the lights reflect off it," I think, and then the next thing you know it's the week of Christmas and I've got four different family parties to juggle, and then Christmas is over and it's way too cold for me to even consider spending half an hour outside.
I lived in Monroe County until I was 14, just a short half-hour to 45-minute drive away. I moved back at 22, and I've been working within walking distance of the display for seven full years now.
The lack of Rotary Lights in my life really hit home this week when I saw OnlyInYourState.com named La Crosse Wisconsin's Twinkliest City, largely due to the Rotary Lights, though the North Side Business Association's Copeland Park display and the fireworks got an honorable mention. Yup, that's right. We're the best. Suck it, Madison and Milwaukee.
I mentioned the honor during our Tuesday news meeting and discovered that I was the only one on the Tribune news staff who had never been, including three people who have lived in La Crosse less than a month. Our new crime reporter, Basma Amer, moved to La Crosse a week ago, and even she had managed to see the lights before me. It was a little sad. I mean, if I'm going to be within walking distance of the best, I really should actually, you know, go enjoy it once in a while.
For the record, Stephens was much more gracious regarding La Crosse's distinction as Twinkliest City.
"That's pretty neat," he said, sounding pretty tickled with the idea, before adding that he was really excited to hear it and proud of all the people in the community who put in the time and effort to make it work.
"It's our 24th year. We've got a pretty good established name, and we have people coming from literally all over the Midwest to visit us now," Stephens said.
I made my inaugural Rotary Lights trip Wednesday in preparation for talking to Stephens. My boyfriend, Mitch Shaker, was more than happy to take me on my first trip to see the 4 million lights illuminate the city's most popular park — though he did insist that we walk, saying it would be way better than driving through.
You guys, he was right. It's freaking magical.
I've seen photos, but they really don't compare to walking through it myself. I knew they really did a number on the trees, turning each one into a sparkling tower, but I had no idea how many other amazing displays they have. Why did nobody tell me there was a globe? Or a UFO and alien Santa? There's not one, but two fire-breathing dragons, you guys!
"Everybody loves the dragon that breaths fire," Stephens said.
But for him, the highlight is the 33-foot-tall computerized tree with the four others around it across from the Four Sisters Wine Bar & Tapas restaurant.
"That is just magnificent. It's just a great display that really moves us up a notch," Stephens said.
Both of those displays are in my personal top three, but the best is definitely the giant squirrel display, depicting a squirrel running up one tree and down another. Stephens tells me that was an idea that started with a six-pack and a sketch on some napkins and grew from there. Literally, the squirrels were originally imagined closer to their real size, rather than the about three-feet long they ended up.
"You can't miss 'em in the trees," Stephens said.
I did not stop to see Santa Claus, since there were quite a few kids in line, but Mitch and I did take a nice photo on his sleigh and wave at his reindeer. He'll be there between 5 and 8 p.m. through Dec. 23.
However, I did stop and partake in the complimentary s'mores, and listened to the La Crosse Irish Music Sessions Players from outside of the Ice Castle.
The verdict: Rotary Lights and La Crosse have earned their Twinkliest title.
"You gotta get down there more than once," Stephens said.
The Chad Erickson memorial ice rink wasn't open when I went, but Stephens told me they were adding another layer and hope to get it up and running this weekend, so people can enjoy free skating — complete with free skate rentals — before stopping in one of the warming tents to defrost and enjoy some live music.
Stephens was a little sad to lose the Wendell Anderson band stand to construction this season, but says it'll be better than ever next year.
"We're going to get through it. We know next year with the new band shell and hopefully a roof on the band shell, it'll be even better," Stephens said.