Jourdan Vian: This is not romantic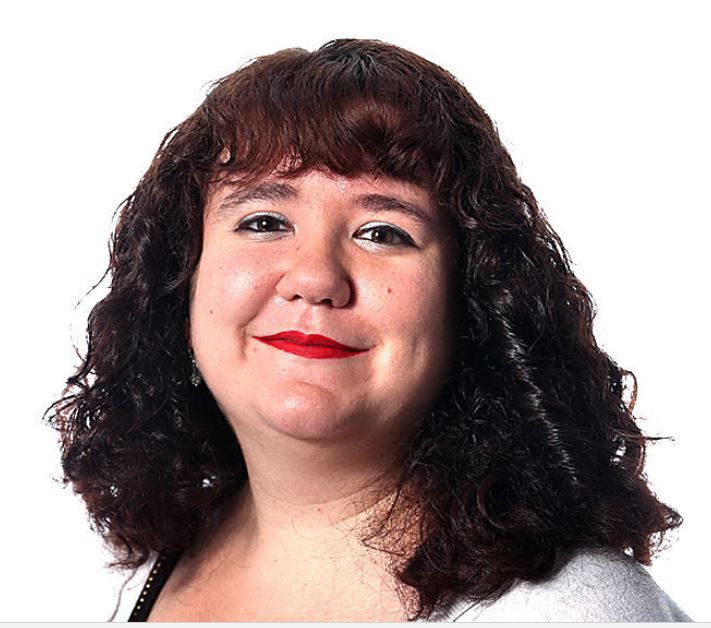 At first glance, my Valentine's Day was not particularly distinguishable from a normal Wednesday.
I went to work, came home, made dinner and watched TV on the couch with my boyfriend, Mitch. There were a few details that honored the holiday — Mitch bought me flowers, the dinner was fancier than normal and the TV we watched was a romantic comedy I picked out — but it didn't much differ from last Wednesday. And it's still one of the best Valentine's Days I've ever had. I would 100 percent rather stay home in my pajamas than get dressed up and go to a restaurant on our holiday set aside for romance.
I tell you this to explain in advance that I'm not much of a gooey romantic. It's quite possible that I'm the one missing something in this story of a missed connection that has captured the nation.
In case you missed it, a New York City woman by the name of Devin Custalow created the missed connection ad to end all missed connections ads in the form of a 20-foot mural, inviting a mystery man she saw on the train to come be her Valentine.
Back in October, Custalow saw a hot guy on a train in New York City. According to her Craigslist missed connections ad, "I was the brunette in the green pants. You were in yellow shoes, glancing at me, and pretended not to listen to me and my roommate discuss how I wanted to talk to you. I even missed my stop in hopes that would say something, but you never did. I know you probably won't see this but, if you do, say hi this time."
The ad caught the attention of a Las Vegas hotel called Park MGM, which painted a 20-foot mural featuring the ad and calling on the mystery man with shoes of yellow to meet Custalow there on Valentine's Day.
When I saw this story on "Good Morning America," I thought it was weird but understandably so. "Good Morning America" is always a little weird. I think they're required by some sort of morning show code to see everything in the best possible light. Those rose-colored classes make waking up before sunrise bearable.
However, it's been taking over my Twitter feed today with people who say this is the most romantic thing ever as they tweet things like, no joke, "I'm still crying. #ifitsmeanttobe," and praising her for "throwing caution to the wind and trying to find 'that guy' who she had instant chemistry with."
Why are you crying? This makes no sense.
Maybe I'm biased, but I can't help putting myself in his yellow shoes.
Picture this: You're riding on a train, minding your own business, and two strangers a few seats down start talking about you and how they want you to approach them. When you ignore them, at least one skips getting off at their stop to keep watching you. You go on with your day and live your best life.
Then all of a sudden someone is plastering a description on the side of the building and acting like you're their one true love. Frankly, she seems a little intense. Is this supposed to be romantic? I don't want to be too judgmental, but anyone who thinks they could love me after staring at me for the length of a train ride is not someone I want to spend any time with.
Granted there is a different gender dynamic when it comes to a woman pressuring a man for a date. While there are all kinds of Google search results featuring violence against women who say no to dates with strangers, there is one six-year-old story about a woman who attacked a man with a kitchen knife after he refused to be her boyfriend.
But dear lord, he knew she was interested. He very clearly was not. Plastering it on the side of a building is not going to change his "No" into a "Yes," as evidenced by the fact that he did not show up to whisk her off her feet.
If I were that guy, I'd be burning my yellow shoes, which would make me sad because I love colorful shoes, but not as sad as being peer-pressured into going on a date with a stranger.