The possibilities for YouTube videos could be endless if "Late Late Show" host James Corden switched his Carpool Karaoke shtick for a Kayak Karaoke fundraiser — right here in river city — to fight cancer.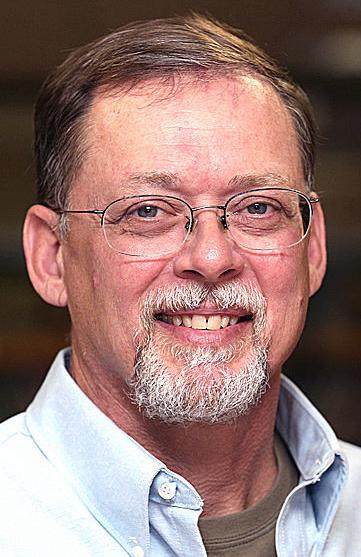 Well, the invitation is out there, with a YouTube video featuring Nick Nichols of La Crosse challenging Corden to test his karaoke kourage in a kayak instead of a land machine to raise money for the American Cancer Society.
The cause is close to the heart of Nichols, a Winona native whose father, Herb Nichols Jr., died of cancer in 1996, and whose sister-in-law, Ellen McDonagh of Trempealeau, battled breast cancer.
The kayak konnection comes from the fact that, in 2014, McDonagh became the first woman ever to take a solo kayak trip on the Mississippi, from its source at Lake Itasca, Minn., to the Gulf of Mexico.
The next year, McDonagh was about halfway through her next river romp, kayaking the Missouri River, when she discovered a lump in her breast, halted the trip and returned home, where she was diagnosed with breast cancer. After a double mastectomy, chemo and radiation therapy, she headed back to the muddy Missouri and finished that trip.
"I tell ya, she's got more balls than most men I know," Nichols explains to Corden in his challenge video, which was posted on Feb. 4 — World Cancer Day.
Nichols, sustainability coordinator for La Crosse County, said he and his wife, Debra, enjoy Corden's Carpool Karaoke skits so much that it seemed natural to tweak it to a different mode of transportation and toss the gauntlet Corden's way.
The video, in which Nichols backs up his promise that Corden would have fun by sporting one of those ear-flap hats, and even demonstrates kayaking on the river — even though the river is frozen over and is covered with snow.
But wait, even though Nichols doesn't mention it, it might be fun to add another element to the endeavor and rustle up some competitors who travel to the beat of a different drummer.
Dragon boating has become phenomenally successful around La Crosse in recent years, courtesy of the Big Blue Dragon Boat Festival that Mayo Clinic Health System-Franciscan Healthcare sponsors each summer.
Would any of those boaters accept a challenge to race kayaks?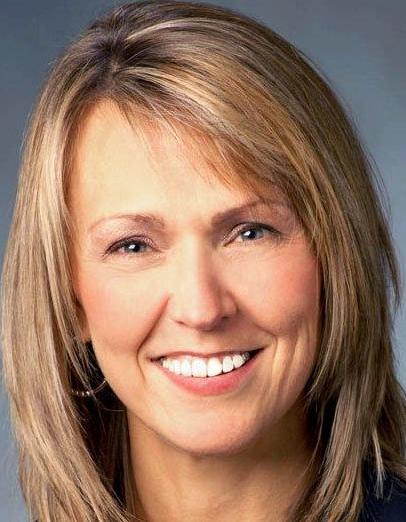 "You bet," Lori Freit-Hammes said without missing a beat. "I'd be right out there next to the kayaks."
Imagine the YouTube possibilities: kayakers and dragon boaters — probably kanoeists, too — furiously paddling, trying to avoid kollisions or, perhaps, a dragon boat powered by 20 paddlers bearing down on a kayak swamped in the waves.
Who is going to have the pleasure of saying, "Bye, Felicia" and cross the finish line?
The only stipulation Freit-Hammes makes is to be told what the songs were in advance so she could compete respectably, said Freit-Hammes, a West Salem resident who is health promotion director at Mayo-Franciscan and happened to bring home a passel of medals from world competitions last year.
River songs might be best, and there's a bunch out there, starting with "Old Man River," as well as Johnny Cash's "Big River," Willie Nelson's "Whiskey River," Billy Joel's "The River of Dreams" and Johnny Rivers' "Muddy River," among others.
Such as, for instance, "The Bitch Is Back." Where's the river in that, you ask? Well, in 1986, long before Elton John became a Sir, he sang a "Bitch" duet with Joan Rivers on her "Joan Rivers Show," with Cher chiming in at the end to make it a trio.
Freit-Hammes, like Sue Karpinski of Trempealeau, another world-class dragon boater who is health promotion coordinator at Mayo-Franciscan, also has a kayaking knack and a canoe capability, so they've got an armageddon of choices.
Not to be forgotten are the Franciscan Sisters of Perpetual Adoration, who regularly field a team or two in the dragon boat races. Plus, they can sing — they really can — and one has to assume they can chant karaoke as well as Gregorian.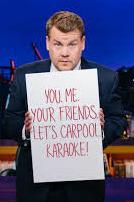 Nichols hadn't heard from Corden as of Wednesday, and a phone message I left with a media rep at CBS asking whether the "Late Late" carpool karaokier is man enough to take on the likes of Ellen McDonagh was not returned.
Alex Deshler, the Onalaska media contact for the American Cancer Society who has been working with Nichols on the challenge, said they haven't set a monetary goal as yet.
"The main goal is to get him here," Deshler said. "There are plenty of places to do it if he agrees."
If Corden ratchets up the courage to accept the challenge, the public will be invited to participate, probably for the price of a registration fee, she said.
Without trying to be too confrontational, I dare Corden to accept the challenge, unless he's so insecure he's afraid of becoming Corden Blue.
Don't be a kayak karaoke koward, Mr. Corden — this is a good-natured endeavor for a good cause.
"The focus here is let's beat cancer," Nichols said. "If we can have a little fun doing it — that's what life is all about."