Mike Tighe: Skol! Go, Vikings! Set that record!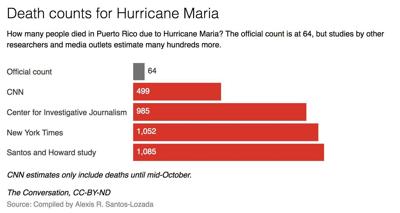 Sometimes, people don't have a lick of common sense — just like my evil stepmother used to say about me.
"You don't have a lick of common sense," she'd say, with no regard for how that ceaselessly shrill scolding might affect a lad whose self-esteem was in its formative stages.
These days, I suspect Kate sometimes agrees — she's said as much, in fact — but she laughs when she says it (usually), so I can take comfort that, perhaps, maybe, I've got at least some common sense.
You'd think that most folks — even if those who aren't, like, really smart — would use common sense when recycling cardboard. You don't have to be a genius to see the wisdom of breaking down and flattening cardboard boxes to save space and make the job easier for the person at the next step.
But the other day, as I approached the large, user-friendly container in front of Festival Foods' Onalaska store where customers can deposit cardboard, I realized that the recyclables receptacle was jammed to the joists.
It was so jam-packed that I almost decided to wait until another day, but I had to unload the slew of cardboard from my car, so I pulled up to the container.
There, I discovered the problem for the overflow: Several previous patrons hadn't flattened their cardboard, instead piling up space-sucking boxes. Big ones, like 6-by-4-feet-by 8 inches, and smaller ones, maybe 2 or 3 cubic feet.
As I struggled to stuff my collapsed cardboard into the mess, a nearby grocery shopper nodded in agreement when I hissed, "You'd think people would be smart enough to break down their boxes."
Granted, the Festival container beckons people to recycle their boxes, but you'd think they would know enough to flatten. It's a matter not only of common sense but also common courtesy, so other people can go green, too.
Festival, which recently added the containers at all of its stores as a customer convenience, has received a lot of positive feedback, a company spokesman said.
He said customers found the containers particularly helpful during the holiday season, when boxes pile up faster than a recovering hoarder like me can slice and dice them.
Now, I urge my fellow recyclers, then, to straighten up, fly right and crush your boxes.
Puerto Rico death toll debacle
Another example of a total lack of common sense is that the death toll from Hurricane Maria's ravaging of Puerto Rico remains mired at 64, despite anecdotal and scientific evidence that it actually exceeds 1,000 — and probably is rising daily.
The conundrum is that the official Puerto Rican government count is based only on deaths on the U.S. territory recorded during and immediately after the Cat 4 hurricane raked the island in September, virtually trashing all of its 3,515 square miles and leaving its 3.4 million residents without power.
However, several studies that factor in the number of people in remote areas whose bodies weren't found until later, bodies stacked up in morgues without being counted and still other deaths in the aftermath from injuries, lack of health care and other causes show much higher figures.
For example, CNN's tally was 499 as of mid-October. The Center for Investigative Journalism toted up 985 during its count, which ended several weeks ago. The New York Times found 1,052 as of Oct. 31, and another study revealed 1,085.
Coincidentally, Dr. Julio Bird of La Crosse estimated — after he and his wife, Maribel, returned from their Puerto Rican property after surviving Maria — that the toll would land between 600 and 1,000.
Asked Tuesday to comment on the more comprehensive mathematics, Dr. Bird said, "These numbers are consistent with reality. Morgues were full beyond capacity to process the dead, and fatalities that were related to the serious infrastructural damage were somehow ignored.
"The gross under-reporting of casualties by an overly obsequious governor certainly did not help in establishing the urgency of the situation and mobilizing resources," he said, pointing a finger at "all in all, crass irresponsibility by the government of the island."
A couple of New York Times graphics chronicle the wide differences between Puerto Rico's death rates during the same time period in previous years and now. Those differences alone should prompt anyone with a lick of common sense to realize that Puerto Rico's government is working with alternate facts.
But one has to wonder how long that might take and, more importantly: What took so long for common sense to rise to the surface?
Let's bury the hatchet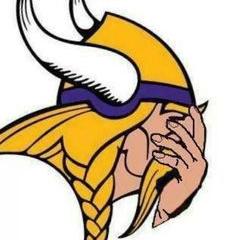 A final note on common sense: It's a logical call for Green Bay Packers fans to throw their support to the Minnesota Vikings in their quest to reach the Super Bowl — an achievement they haven't realized in 40 years.
If the Vikings did make it to the dance, it would be the fifth time. They also appeared in Super Bowls IV, VIII, IX and XI — that final one in 1977 — and were losers in all four.
Indeed, Super Bowl LII offers two golden opportunities for the descendants of the proud Purple People Eaters: They can break their tie with the Denver Broncos and Buffalo Bills, up their failures to five and become the biggest Super Bowl losers of all time. No. 2, they can do it on their home turf.
It's kind of cute — almost clever — that some Minnesotans are touting the slogan "Bring It Home" in connection with their hosting duties.
So we Packers fans should bury the hatchet — and not necessarily in Vikings fans' spangenhelm helmets — instead of holding a grudge for Vikes linebacker Anthony Barr's thuggish hit that broke Aaron Rodgers' collarbone on Oct. 14.
Let's take the high road and cheer the Vikings to a Super Bowl run. It's the least we can do to help them set that dubious record.