MINDORO — I can still remember the local news broadcaster on TV talking about the smell on a local dairy farm. The same weekend, an area newspaper printed a Sunday front page feature entitled "What's the smell?" about the same dairy farm. The interest in the "smelly" dairy farm was almost 20 years ago, and the dairy farm was ours.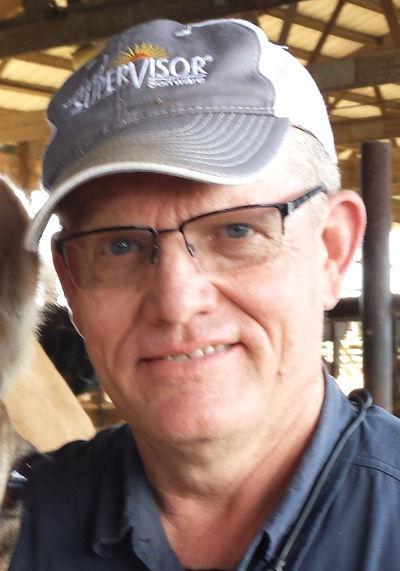 Gaining attention because our dairy farm smells has never been one of my goals, but I think it is a topic worth revisiting. It isn't a simple issue. We have learned things that diminish the odor from our manure storage.
All farms with animals have odors — always have, always will. Several things have changed over the past few decades that have made these odors more noticeable to their non-farm residents.
As farms have increased in size to try to survive low prices, more manure is produced in a concentrated area. Dairies are mandated to have adequate manure storage to comply with 590 nutrient management plans. More manure applied on more acres of land simply increases drivers' and neighbors' exposure to odors.
In the past, when farms were smaller, most farmers hauled their manure daily. This "fresh" manure had very minimal odor. But daily hauling of manure markedly increases the likelihood of surface water contamination during a snow melt or rain storm.
Most manure hauled now has been stored in some type of lagoon. Stored manure can be applied to ground just prior to planting a crop or some other time when the ground is not frozen, reducing the chance of surface water contamination. The problem is that stored manure smells significantly "worse" than fresh manure. So applying the same levels of nitrogen, phosphorus and potassium to the ground as stored versus fresh manure smells worse to many people.
Another factor contributing to odor issues in the country is the urban sprawl in the past 30 to 40 years. There are houses everywhere. Many of these homeowners are not familiar with farming and the associated odors. Understandably, the odor from manure spread on a field next to someone's home may not have been in the homeowner's plan.
Years ago, we tried several products in our manure lagoons to reduce odor. All we could determine on our dairy was there was less money in the checking account but no appreciable difference in odor.
Two things have markedly reduced odor from our manure lagoons. By far, the most noticeable reduction in odor occurred when we started keeping "throw milk" out of the lagoons. Milk fermenting with manure is very foul smelling. Secondly, we only agitate when we're hauling. Much of the year, a crust develops atop the liquid in the lagoons, and this reduces odor.
The point I would like to make is simple: Daily spreading of fresh manure has significantly greater potential of contaminating surface waters, while seasonal spreading of manure from manure storage just before it's needed by a crop eliminates winter spreading and has proved to markedly reduce the chances of contaminating surface waters.
Spreading manure returns nutrients and organic material to the fields for healthy soils and crops. Next time you drive in the country and smell a field spread with manure from manure storage, think to yourself how glad you are a farmer is trying to reduce manure run off and keep surface waters clean. If you live next to farms fields, remember the smell is a temporary insult to your nose, but the contamination of surface waters could cause major long term problems locally and "downstream" for our families.