I have been around cows most of my life. I think I know more than the average person about what makes a cow tick. Over the years I've met a few people which take understanding cows to a much higher level. I'm married to one of those cow whisperers.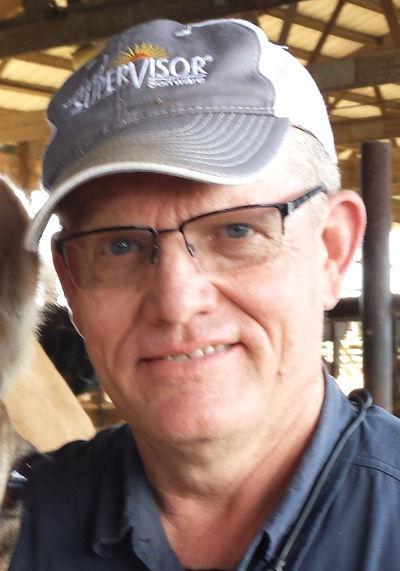 As an example, we had five cows set up to artificially inseminate with what is called an ovsynch program. These cows were in one of our 80-cow pens. Rather than hire an employee for 20 minutes to sort out those cows for artificial insemination, my wife Julie sorted them herself. She opened up the gates from the pen to the exam rail, where we artificially inseminate the cows. She walked into the pen of 80 cows, and in no more than 3 minutes came out of the pen with the five cows for AI ahead of her. She walked them to the exam rail, where she bred them.
It may not seem that difficult until you try it. Trying to filter five cows simultaneously through 75 other cows, in a direction they do not wish to go, requires unique skills.
Part of being a cow whisperer is knowing the animals. Julie knows the dam and sire of most of our animals at a glance. Filed away with that information is cow temperament, production information and medical history. When Julie goes out to sort cows, she knows the individuals she is looking for. I like to think of it as sorting your five children out of a pen of 80 kids.
Conversely, when I sort cows, I have a list and am jumping back and forth between reading the list and reading ear tag numbers, trying to keep the animals I have just identified moving in the right direction.
Just like a car, a cow has a steering wheel. Knowing these pressure points, and where to position yourself to move the stock in the desired direction is second nature to Julie. Typically my wife can move stock proactively, not reactively. She knows what the cows will be thinking before they do. Julie provides stimulation for movement with a ball point pen, just touching the cattle with a "foreign" stimulus gets them moving. She is quiet with the cows.
My wife likes cows. When a cow kicks, her typical reaction is to scratch the cow's back and teach her everything will be OK. My initial reaction when a cow kicks me is to kick the cow back.
Computer software with transponders on individual cows and robotic milkers now offer some dairy farmers remarkable high-tech options for monitoring cow health and performance. I'd pick Julie's ability to assess cow health up there with any high-tech tools. Knowing what is "normal" for each cow and being able to see a change very early is a gift.
Most dairy farmers, myself included, are not cow whisperers. Watching someone who "whispers" with cattle is truly amazing.
My wife Julie does not know I'm writing this column about her and would probably veto it if she knew. Readers should know there are whisperers for most animal species.