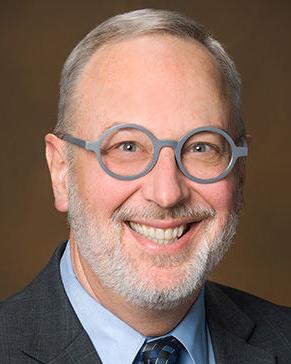 The world is overwhelmed with news about the pandemic caused by COVID-19, the most recent strain of coronavirus. While COVID-19 has not yet reached our doorstep, it is not far away. We anticipate that there will be local residents who test positive.
Ebola, Zika, SARS, MERS and similar epidemics were either long ago or far away. We are not used to having these maladies in our region. Hence, it is understandable many may be confused or concerned.
While the number of cases across our nation increases and we experience unusual "countermeasures" (social distancing, self-quarantines, widespread school and sporting event cancellations) to address this situation, please be assured that the health-care institutions and public health systems in your community are knowledgeable, prepared and appropriately responding to our current environment.
The area's two health systems, along with area county health departments, employ thousands of dedicated and highly-skilled staff members who know how to address these types of situations.
Furthermore, we train, drill and test to be prepared for them. Now that world events are coming to our doorstep, we are ready. You are our family, friends and neighbors and we are present and ready to see this through.
As we move together through this situation, please keep the following in mind:
Keep calm.
Wash your hands often. Don't touch your face. Exemplary personal hygiene is your best defense.
Do not expose yourself unnecessarily. "Social distancing" may sound odd or unusual but give careful consideration to going out into situations where there may be large crowds. Avoid them if possible.
Our hospitals and clinics are safe. Do not ignore other health issues you have, either short or long term. Those who need continuing care should still be seen by a health-care professional when appropriate. If you have concerns, telephone or portal-message your provider first.
La Crosse County offers a
Specifically, with regard to COVID-19, the key signs you should watch for are fever, cough and difficulty breathing. Though less common, other signs may include sore throat, unusual tiredness and body aches. If you are experiencing these symptoms:
Do NOT go to your local hospital or clinic. Instead, telephone your health-care provider and relay your information.
Your provider will conduct a screening over the phone to determine your possible exposure. From those screening results you will be directed to take appropriate action. This may include having you report to a dedicated testing location managed by your health-care provider.
Additional detailed information is available online from both local health-care systems, the La Crosse County Health Department or the Centers for Disease Control and Prevention.
These are difficult and unusual times as COVID-19 has disrupted many of our familiar and social activities. Taking care of yourself is your best defense. And remember that there are many dedicated health professionals looking out for you as well.
Paul Mueller, M.D., is regional vice president, Mayo Clinic Health System. Scott Rathgaber, M.D., is chief executive officer, Gundersen Health System. Jennifer Rombalski, R.N., M.P.H., is director/health officer of the La Crosse County Health Department.
Be the first to know
Get local news delivered to your inbox!