It is 5:15 pm on January 28. I zoom in to our monthly Franciscan Sisters of Perpetual Adoration affiliation group meeting. Roger LeGrand announces that he celebrated his 75th birthday since our last meeting.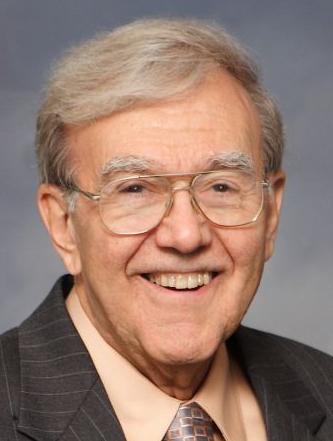 When I reached my 75th birthday, I wrote that maybe I had 10 good years left. He hoped he had the same. Part of the reason he was becoming an affiliate was to figure out the most caring way to spend the time he had left.
The harsh reality was Roger had barely 10 good days left. He died of a heart attack on Feb. 8.
After prayer and check-in, our affiliation community discussed the third chapter of Pope Francis' commentary, "Gaudete et Exsultate." I've tried to forget all the Latin I ever learned, but I still knew this translated to "Rejoice and Be Glad."
When I think about Roger, rejoicing and being glad was a theme of his life. He never wanted to miss a party, even if it was on another continent. Seriously, before COVID, he flew to India to enjoy a big wedding party.
The English title of Pope Francis' commentary is "On the Call to Holiness in Today's World." This was a deeper theme of Roger's life. He was attracted to affiliation because he thought the FSPAs were the "real Catholics in La Crosse" who lived this call to holiness.
When I invited Roger to consider affiliation about a year ago, I discussed our mission statement with him: "We, Affiliates of the Franciscan Sisters of Perpetual Adoration, are spiritual collaborators joined in sacred relationship, supporting one another to live the Gospel and transform our world."
Roger thought our mission statement was great. He had spent his whole life trying to live the Gospel and transform the world. He began the process of becoming an affiliate.
I met with Roger monthly as his companion to become an affiliate of FSPA. He joked with his many friends he was "becoming a nun." Actually, affiliation is open to both men and women of any faith tradition without "becoming a nun." (If you want to know more about affiliation, contact me through Franciscan Spirituality Center at 608-791-5295.)
When weather permitted, we met at his favorite place for his daily meditation, a riverbank a few blocks behind Eagle Crest South. I periodically asked him what was going on during his meditation practice. He often answered his heart was full of gratitude. He would say, "As I sit here on this bench and see the sun rising, the waters flowing, the birds singing and the eagles soaring, how could I not be grateful?"
He spoke of gratitude for his wife Sondra who took care of most of the details of maintaining a home. This included anything that was not fun — which was nearly everything except inviting friends to a party.
He spoke of his daughters, Julia and Erica, and his gratitude for being a grandfather. As soon as he received his second COVID shot, he was planning a trip to Colorado where he could delight in hugging them all.
St. Ignatius, founder of the Jesuits, defined sin as ingratitude. When people are full of gratitude, they are well on the way of answering the call to holiness.
Each month we would discuss a chapter of a book about St. Francis. Some chapters were "To be Formed into Christ Jesus, A Franciscan Perspective on the Economy and the Global Reality, and Brother Sun and Sister Moon: A Franciscan View of Creation." As Roger became excited about what he read, I knew he was already Franciscan.
At our January group meeting, we discussed the chapter of Pope Francis' work on the Beatitudes of Jesus (Matthew 5: 3-12). We talked about what it means specifically today to be poor in spirit, to be a peacemaker, to be merciful, to hunger and thirst for justice.
Roger thought our conversation was so rich that he wanted to stay with this chapter at our February meeting. This is why the Beatitudes was the Gospel reading for his funeral service. On Feb. 25, our FSPA companion community will continue discussing the Beatitudes — not in the abstract, but how they showed up in Roger's life.
On his deathbed, St. Francis said to his friends, "I have done what is mine to do. Now you do what is yours to do."
Roger finished what was his to do on Feb. 8. Now we have to decide what is ours to do in the indeterminate time we have left.
Vince Hatt has been a spiritual director for over 40 years. He has a master's degree in religious education from Catholic University and a master's degree in theology from Aquinas Institute.