Wisconsin's Smoke Free law went into effect on July 5, 2010, and the La Crosse Area Health Initiative is commemorating the landmark 10th anniversary with baked goods and brochures.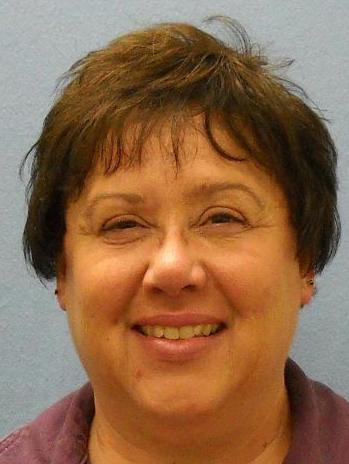 Since the passage of the Smoke Free Wisconsin law, which banned smoking in workplaces, restaurants, bars, stores and public buildings, positive changes have been made statewide in combating the prevalence of tobacco usage, and thus exposure to secondhand smoke.
The community is invited to celebrate and learn more about efforts to reduce smoking during socially-distanced events from 3 to 6 p.m. Wednesday, July 1, at the Holmen Festival Foods farmers market and 8 a.m. to 11 a.m. Sunday at the Onalaska Festival Foods farmers market.
La Crosse Area Health Initiative representatives will have booths at both sites with cookies, sidewalk chalk and informational pamphlets. Attendees are asked to social distance and wear a mask per COVID-19 precautionary guidelines.
"In celebrating 10 years of smoke-free worksites, we've noted that today's middle school kids do not remember being exposed to secondhand smoke in these settings and know that cigarettes are bad for their health," says Judi Zabel, La Crosse County health educator. "This is the social norm change that we have been working towards."
The area continues to make strides in creating a smoke-free community, with La Crosse properties including boat launches, sidewalks, parking ramps, parks and La Crosse County building grounds designated as smokeless.
However, nationwide tobacco use remains the largest preventable cause of death and disease, according to the CDC, with about 480,000 Americans dying from related illness each year.
In addition, more than 16 million Americans are afflicted with a disease caused by smoking. Secondhand smoke leads to the death of about 41,000 Americans annually.
With the enacting of laws and increased health education, the number of smokers nationwide has decreased from about 20.9% in 2005 to 13.7% in 2018, and the downward trend includes youth. In 2018, about 5.4% of individuals nationwide under 18 smoked, a historic low.
The La Crosse Area Health Initiative's Youth Risk Behavior Survey found that while in 2010 one in seven local youth reported having smoked a cigarette in the past month, the number was down to one in 33 in 2019.
The percentages are still too high for the comfort of health officials, and vaping continues to be a rising problem.
From 2014 to 2018, e-cigarette usage among Wisconsin middle schoolers increased 272%, and among high schoolers vaping increased 154%.
In addressing the issue, La Crosse and Onalaska have added e-cigarettes to their Smoke-Free Air laws and health officials are now looking to extend e-cigarette bans in neighboring communities, as well as working on equal taxing of all tobacco products, altering product placement and banning vaping cartridge flavors that are enticing to youth.
Get local news delivered to your inbox!
Subscribe to our Daily Headlines newsletter.