COMMENTARY
Mike Tighe: Community effort needed to help people feel too good for suicide
Wow, what a roller-coaster, yo-yo, up-and-down, high-and-low couple of days I recently experienced.
On June 2, a raucous rally where the Franciscan Sisters of Perpetual Adoration and their affiliates were prepping to launch their "Revolution of Goodness" sent my spirits soaring, because I believe the world needs just that at a time when behaving badly has a green light.
It's not that I have any murses, billfolds or clothing from the Jack Spade line that Spade's brand spawned — it's just that it's discouraging to learn that anyone has decided life isn't worth living. The emotional chasm between the joyful tenor of the FSPA meeting and the sad desperation of the 55-year-old Spade's death was as deep as the Grand Canyon.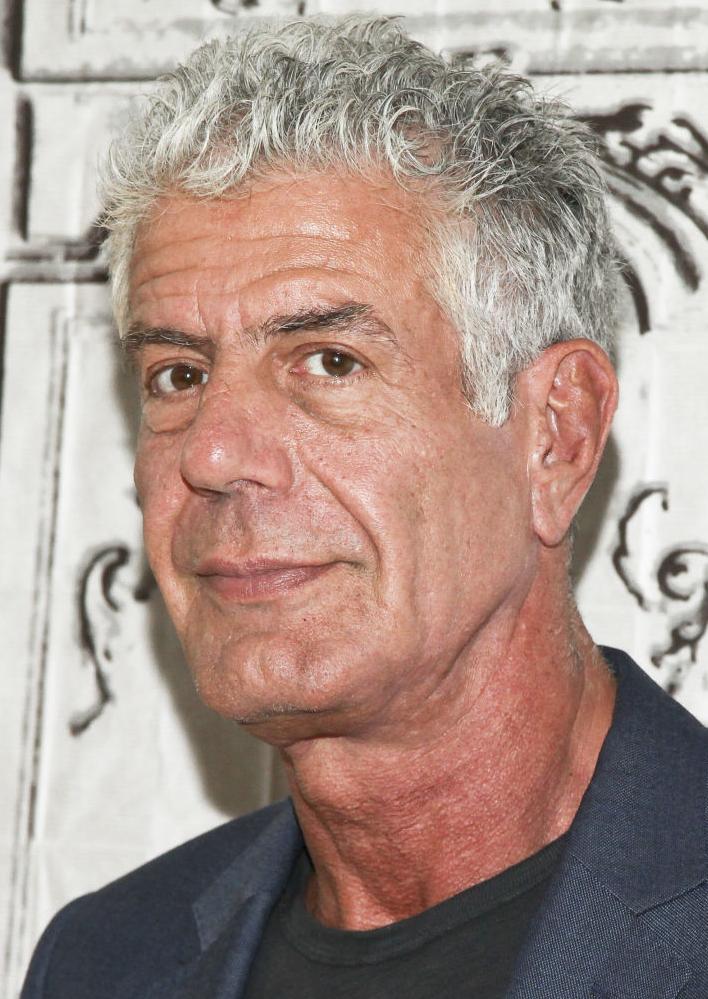 Within just a few heartbeats, it seemed, when it actually was a few days, famed multimillionaire celebrity chef Anthony Bourdain hanged himself at the age of 61 on June 8, ending a life that included being a chef par excellence, a TV personality whose cooking shows attracted plain folks as well as connoisseurs, and a noted author.
I knew less about Bourdain — I've never even seen a show or sampled one of his recipes — than I did about Spade. But still, his death at his own hand was sad and shocking.
Clearly, money and fame hadn't bought either happiness. I know nothing about their personal struggles, although depression, anxiety and relationship problems have been indicated for each.
Felt they weren't good enough
At the risk of oversimplifying the suicide issue, I would venture to guess that part of the reason that Spade and Bourdain took their own lives was they had concluded that they weren't good enough to continue living.
The deaths came shortly after the La Crosse-based FSPAs launched "A Revolution of Goodness" on June 2 and during their quadrennial General Chapter Assembly the next week. Their revolution is based on the philosophy that all of us have goodness — bad behavior is learned rather than innate.
Nurturing every person's goodness will stem the tide of bad things and, ultimately, wash the Earth with waters of kindness.
Suicide and its causes are complicated. Some involve serious chemical imbalances in the body and brain — a brain disease. Some victims of depression simply cannot cope without extensive therapy and, often, medication, so they just give up.
Other cases result from abuse, bullying and general insecurities that balloon into a feeling of worthlessness, among other triggers.
Suicides leave friends and families questioning themselves, blaming themselves — even punishing themselves for not realizing the peril.
I was fortunate that I didn't experience depression during high school. Indeed, I never had heard the term until I returned to my alma mater a year later and was puzzled when I heard so many girls announcing that they were depressed. I had to look it up in a dictionary in that pre-Google era.
Decades later — less than 10 years ago, actually — I plunged into that black hole where I didn't feel good enough, either. It's a scary place, but one that I was able to crawl out of — with help.
Nowadays, the word depression is so commonplace that we often shrug it off when we hear acquaintances complain that they are depressed. Instead of doing so, we need to check with them — to see whether there is something we can do, to help them find the good.
That's the main message of the Campaign to Change Direction, the national mental wellness effort that was launched in March 2015 with La Crosse as one of its starting points.

Changing quest to mental wellness
One thing that is changing, slowly, is the awareness that we can make more inroads if we approach the issue as a quest for mental wellness — a small change in direction from just thinking of it as mental illness, but an important shift.
Even though the FSPA Revolution of Goodness is not a mental wellness initiative, it has great potential to contribute to it. Like the sisters say, when you seek goodness and promote the good, it becomes reality.
The La Crosse County Medical Examiner's Office has not released suicide statistics for this year, but the tally was 24 for 2017, 17 in 2016, 22 for 2015 and the unbroken, and dubious, record of 26 in 2014. I'd bet dollars to doughnuts the tallies would have been much higher if not for the efforts of mental wellness groups.
For the record, I don't consider Spade's or Bourdain's deaths any more significant than any of those locally — they are just higher profile. Coulee Region suicides have touched most of us.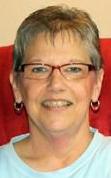 Nonetheless, they aren't quitting, and initiative member Judy Shoults of Onalaska described its media blitz as including a billboard on Hwy. 16, an ad in the La Crosse Loggers schedule, window clings and possibly signs on bluffs and bridges in the future.
"We received a heartwarming email from a person who has struggled and said the billboard brought tears to her eyes knowing that someone cares," writes Shoults, who struggled mightily to overcome her own depression also is involved with NAMI and the mental health coalition. "It makes it all worth our energies.
"We just have to keep up our efforts. Our frustration is that we encourage people to reach out for help, and the resources are so overwhelmed that the wait time is months," Shoults writes.
"We need to find a way to build resiliency in people. Unfortunately, that takes a lot of therapy and work," she writes.

CDC report underscores problem
It also takes community effort, in light of a June 7 report from the federal Centers for Disease Control and Prevention that declared suicide rates have increased in 49 of the country's 50 states between 1999 and 2016.
The increase in Wisconsin was 25.8 percent, and in Minnesota, 32.9 percent, according to the CDC report, which noted that the only state that recorded a decrease was Nevada.
The tally of almost 45,000 suicides in the U.S. in 2016 was more than twice the number of homicides. Suicide also was the second-leading cause of death among people ages 15 to 34 and the 10th-leading cause of death overall.
Those statistics vaulted suicide far beyond being just a mental health problem into a public one, according to the report. Even blaming mental health issues is off the mark, as the CDC report noted that 54 percent of those who took their own lives did not have a known mental health condition.
Some contend that media coverage of celebrity suicides encourages copycats.
I call B.S. and suggest that the issue needs more attention, not less.
My bet is that Bourdain and Spade needed somebody to convince them that, no matter how hopeless they felt, they were good — good enough not only to survive but also to thrive — if they would find help and keep plugging.
At the risk of seeming Pollyanna-ish, I'll pull Stuart Smalley's Daily Affirmations out of the closet. Al Franken's old "Saturday Night Live" schtick used to make us smile, and I think it can do so again.
Invoke mantra: 'I'm good enough'
The mirth we can feel in Smalley's mantra — "I'm good enough, I'm smart enough and doggone it, people like me!" — can make us find goodness, and be kind to each other.
Taking another risk, putting myself in jeopardy of incurring blowback, I'll cite the recently released second season of the Netflix series "13 Reasons Why." This continuation of the in-your-face fictional account of a young girl's suicide and tapes she left behind to blame those she felt contributed to her angst is sure to get even more flack than the original.
Parents, be sure to watch it with your teenagers (it's not for younger children). Teens, watch it with your parents or other adults you can discuss it with — even though critics will list many more than 13 reasons why you shouldn't tune in.
Granted, it's shocking, and a few scenes are brutal, but the series could be a valuable tool to prompt discussion of issues our own children and grandchildren may be facing.
Depression needs to be addressed openly instead of hidden, any more than we would hide a broken arm and expect it to heal on its own.
Just as importantly, people need to be told they're good enough.
Spoiler alert; Although this tidbit won't wreck the series for you, I think a quote from the mother character of the self-destructive Hannah Baker toward the end of "13 Reasons 2.0" provides the best advice to help people step back from taking their own lives.
"No matter how many reasons why, there still are more reasons why NOT," Olivia says after discovering that her daughter also had compiled a positive list.
The Revolution of Goodness and Change Direction can lead the compassionate revolt against suicide. Both encourage finding goodness in people, letting them know of your discovery and accompanying them to change direction.