Darryle Clott and Brad Sturm are both involved in their community. They act on their convictions. And they both make connections, Craig Ubbelohde said in announcing the 2018 recipients of the Iverson Freking Ecumenical Recognition Award.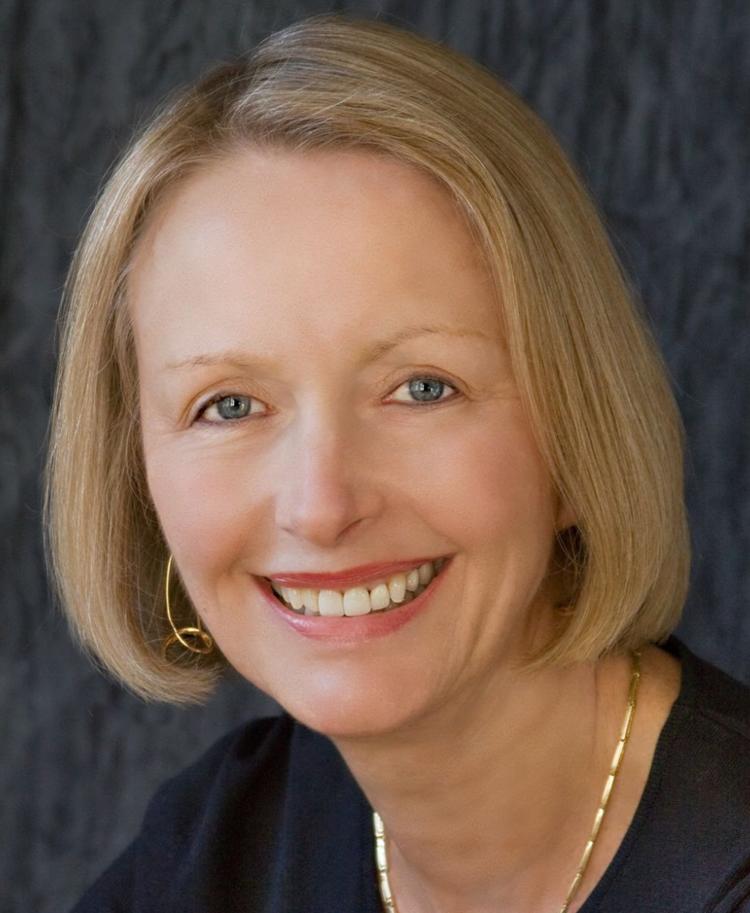 The executive director of Bethany St. Joseph Corp., Ubbelohde introduced the honorees Tuesday during a press conference at Bethany St. Joseph Care Center in La Crosse. They will receive the 32nd annual awards at a banquet at noon Jan. 24 at the Radisson Center in La Crosse.
Clott, a retired La Crescent High School teacher, has a national reputation as teacher of the Holocaust. She strives to underscore the connection of all people and the importance of accepting others' differences through her education efforts.
Sturm, CEO of Coulee Bank, also stresses the importance of relationships, saying, "I've made a career as a community banker. All the while I've taken seriously that word — community."
Clott said she was drawn to study the Holocaust when she was taking a German history class in 1969.
"I was in total shock. I was driven to find out how this happened," Clott said via Skype from Austin, Texas, where she and her husband, Marvin, are visiting their son, Hans Erickson, and his family.
She is so driven that, the more she learned about the Holocaust, the more it became her life's mission to educate others about the Nazis' murder of 6 million Jews.
Clott introduced the subject to her high school classes, where it was so much in demand that she continued her own education about the Holocaust and invited survivors to speak to the classes.
'Best job on face of Earth'
"I have the very best job on the face of the Earth," she said. "I am a teacher, and I am proud to say I am a Holocaust educator.
"Since 2002, it has been my mission to bring survivors to the La Crosse area — for to see and hear a survivor is to touch history," Clott said.
After she retired from teaching at La Crescent, Viterbo University in La Crosse invited her to teach Holocaust history. With Viterbo's support, she has invited many survivors who have spoken to thousands of people in the Coulee Region.
Clott, a 45-year member of Good Shepherd Lutheran Church in La Crosse, has traveled the world doing research and meeting survivors.
"I just returned from Israel, and I was able not only to walk in Jesus' footsteps" but also observe the continuing tensions between the Israelis and the Palestinians, she said.
"I'm very sorry to say, I don't think I'll see peace in my lifetime," Clott said.
Known as a servant leader with a passion for justice, Clott founded the Midwest Holocaust Education Consortium and is a teacher fellow for the U.S. Holocaust Memorial Museum in Washington, D.C.
Darryle and Marvin, who also have a daughter, Aimee, who lives in Portland, Ore., have sponsored and hosted international students from the University of Wisconsin-La Crosse and hosted dinners for speakers at their home.
Organizations with which she has been involved include UW-L's Alumni Board, Big Blue Dragon Boat Races, American Friends of the Jewish Fighters Museum, Consortium of Holocaust Educators, the Ethics in Leadership Institute at Viterbo and the Chancellor's Community Council at UW-L.
'Faith starts at home'
Asked how this banker gravitated toward religious and community service, Sturm said, "Faith starts at home, and I grew up in a Catholic family."
Acknowledging with a chuckle that skipping church "generally wasn't an option" when he was growing up, he said, "I'm a lifelong Catholic, and I love my church and its tradition, with its lineage to Jesus."
Flashing a smile, the member of Mary, Mother of the Church Parish said, "I even enjoy the smell of incense and Latin once in a while."
He is attracted to community involvement, he said, because "volunteering allows me to mix economic development with needs of the community."
"There is an inter-connectedness of all of us," Sturm said. "I love living in the La Crosse area and exploring our commonness and how we support each other for the good of all."
Asked what service project he has found most fulfilling, he said La Crosse Promise ranks high because of its mission to revitalize the Powell-Poage-Hamilton Neighborhood with economic development and housing.
An advocate for people living with a mental illness, the hungry and those with disabilities, Sturm also has volunteered for Catholic Charities of the La Crosse Diocese, Bridges of Belonging, Gundersen Health System Board of Trustees and the UW-L Foundation.
Some of his other community involvement includes working with the La Crosse Area Development Corp., Place of Grace Catholic Worker House, The Salvation Army, Franciscan Spirituality Center, La Crosse Community Foundation, La Crosse Symphony Orchestra and Coulee Catholic Schools.
Sturm and his wife, Lynn, were Oktoberfest Festmaster and Frau in 2012 and have two daughters who have families.
BSJ Corp. initiated the Iverson Freking awards to recognize people who foster ecumenical endeavors, as well as people who reflect a positive commitment to Coulee Region communities. It is named in honor of the late Carl Iverson, a Lutheran, and the late Bishop Frederick Freking, who led the Catholic Diocese of La Crosse from 1965 to 1983. Iverson and Freking helped found BSJ, based on the principles of ecumenism.