The Trump administration's plans to subsidize coal and nuclear power could cost American consumers billions of dollars, and the cost could fall disproportionately on Midwestern ratepayers.
Utilities and consumer interest groups alike have warned the Federal Energy Regulatory Commission, or FERC, to reject or modify a Department of Energy rule designed to guarantee higher wholesale payments for electricity generated at plants with a 90-day supply of fuel on hand — which translates to coal and nuclear plants.
U.S. Secretary of Energy Rick Perry says the measure, first proposed in September, is needed to slow the retirement of those plants, which increasingly struggle to compete as cheaper fuels have driven wholesale prices down. Perry argues that these legacy baseload plants are critical to "grid resiliency" and should be compensated for remaining in service.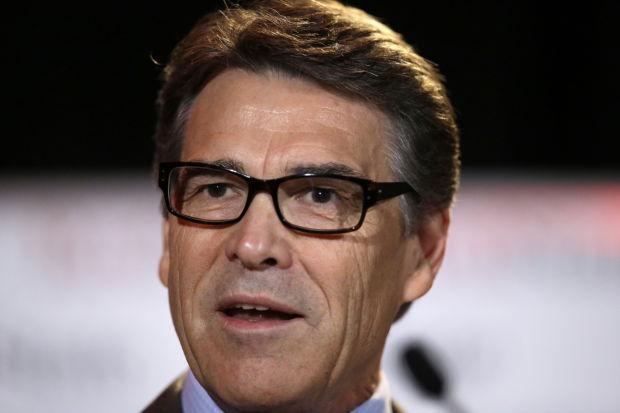 But the DOE study that Perry cites as the impetus for the new rule doesn't exactly support that argument.
An analysis by the Rhodium Group found that over the past five years just 0.0007 percent of the major power disruptions were caused by fuel supply. Most are the result of weather affecting power lines, not power plants.
Because many details of the rule have yet to be written, the exact impact on utility bills is uncertain, but the clean energy policy group Energy Innovation estimates it could cost American consumers up to $10.6 billion a year, with most of the proceeds benefiting five companies.
And the vast majority of the subsidies would go to nuclear power plants, not coal.
Perry gave FERC until Nov. 27 to respond, though the independent commission could take longer to consider the proposal.
Paying twice
An array of utilities argue the rule, in its current form, would unfairly burden Midwestern consumers, who already pay for grid resiliency.
The reason has to do with a tweak in the wording published in the Federal Register that limits the subsidies to non-regulated plants.
Customers in Minnesota and Wisconsin are served by regulated utilities, such as Xcel Energy or Dairyland Power Cooperative, which own and operate generators as well as power lines. However, the electricity moves through an interconnected grid that functions as a wholesale market for states throughout the Midwest.
Plant operators set a price for their electricity, and grid operators call on generators as needed to meet demand, taking the cheapest power first. This means older coal plants run less often as natural gas and wind generators serve a larger share of the load.
Over the past decade, this variable cost system saved more than $17.5 billion for customers in the Midwest market, according to Xcel Energy.
But regulated utility rates are designed to also cover the "fixed costs" of building and maintaining the power plants. Customers pay for the electricity they use as well as the infrastructure needed to meet their potential needs.
Owners of "merchant" plants make money only by selling power on wholesale markets. If they aren't profitable, they get retired. According to Perry's argument, the system needs these plants for long-term reliability, so their owners should be compensated for benefits they provide.
But industry experts say that would put upward pressure on wholesale prices, affecting everyone in the market.
Dairyland Power Cooperative, which relies on three coal-fired generators to provide about 70 percent of its capacity, argues the current rule would unfairly burden its 256,000 end customers in rural Wisconsin, Minnesota, Iowa and Illinois.
The proposed rule doesn't spell out how these merchant plants would be compensated, but vice president of power delivery Ben Porath said it would likely come in the form of an "uplift" charge that would be shared by all members of the market.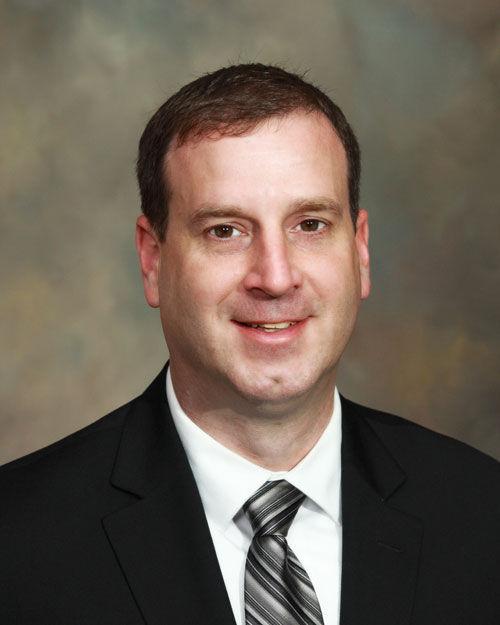 Therefore, customers who are already paying for assets like Dairyland's Genoa coal plant would also be forced to support merchant plants, essentially paying twice for reliability.
Though not regulated by a state authority, Dairyland's executives believe its plants would be excluded from the subsidies because its rates are set by the member board.
In comments to FERC, Porath concedes that market forces have created financial strains for coal and nuclear plants but argues each of the nation's energy markets should be allowed to address its own unique reliability issues.
"There is no immediate crisis to solve or immediate threat to reliability of the bulk power system," Porath wrote.
Meanwhile Dairyland has aggressively invested in wind and solar generation and earlier this year announced plans for a jointly-owned $700 million natural gas plant. Spokeswoman Katie Thomson said Dairyland will continue with its diversification strategy, which calls for increasing generation capacity by up to 15 percent with renewable sources in the next two years.
Investor-owned utilities in the Midwest have also warned the rule could hinder the markets, which they say have delivered "billions of dollars in cost savings to customers."
Alliant Energy, which serves customers in Iowa and Wisconsin, commented that the rule "is flawed, insufficiently supported, and does not assure the promotion of reliability or resiliency. Furthermore, all indications are that the draft rule will increase costs, which will ultimately be borne by customers."
Xcel Energy urged the commission to exclude the Midwest market, known as MISO, from the scope of any requirements.
The sentiment is echoed by the Edison Electric Institute, which represents the nation's investor-owned utilities and argues it would be "premature" to apply it to markets like MISO.
MISO does not provide a list of the independent power producers in the market, but according to data from the Energy Information Administration there are 16 unregulated coal and nuclear generators with a combined capacity of nearly 14,000 megawatts. That includes the Point Beach nuclear plant in Manitowoc County, which is owned by Florida-based NextEra Energy and produces about a sixth of Wisconsin's electricity supply.
It's also unclear whether the proposed rule would apply to MISO, which has a different mechanism for ensuring capacity than the east coast markets.
"Until FERC really starts to define this rule there's just a lot of uncertainty," said Gary Radloff, an energy policy researcher at the University of Wisconsin-Madison.
'A tax on consumers'
Though applauded by coal and nuclear interests, the proposal has been panned by a coalition of manufacturers and other industrial customers, including representatives of Wisconsin and Minnesota mining and paper companies.
The groups, which represent the nation's largest electricity users, urged the commission to scrap it entirely, arguing there are already systems in place to ensure resilience and many of the premises underlying the proposal are "are vastly overstated or demonstrably false."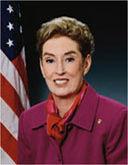 The proposal has drawn criticism from eight former FERC commissioners — appointed by presidents from both parties — who called it "a significant step backward" from the transition to competitive wholesale markets and warned that the subsidies "would inevitably raise prices to customers."
One of those former commissioners, Nora Mead Brownell, said during a panel discussion Tuesday that FERC should think about the people who ultimately pay the bills.
"To invest in a mature industries and mature technologies that are not adding the value we need … is really just a tax on customers," said Brownell, a George W. Bush appointee. "If you want to tax customers to do favors for friends, then be honest about it."