With Thursday's blessing from the La Crosse County Board, the fuse is lit for what promises to be the biggest musical event the county has ever seen.
The board backed a conditional-use permit for the festival, which will be called Country Boom and will be held on the former site of the Maple Grove Country Club, W4142 Hwy. B in the town of Hamilton. The festival is expected to draw a crowd of 20,000 to 30,000 on the site, which is bigger than Max Yasgur's farm in upstate New York that hosted the legendary Woodstock festival in 1969.
"This sounds like an exciting idea," said board member Patrick Barlow before the permit was given unanimous approval. "I just hope this is a successful event."
The festival, which will offer onsite parking, camping, food service and other amenities, will feature 10 acts per day, with music running from noon to 1 a.m.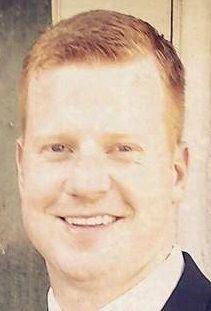 "Now that we've got final approval, we'll have a meeting with our promoter and see what acts are available for next summer," said Jon Holthaus of Country Boom LLC. "We're hoping obviously to have some good up-and-coming bands that are making a stir in Nashville as well as some current stars that are household names."
Festival organizers are still working with several traffic engineering firms to reduce potential for congestions on the roads leading to the festival. The county's Highway Department will need to sign off on those plans, and the Sheriff's Department must approve a "large assemblies" permit for the festival to take place.
The two-day festival planned for the first year, which will have a $7.5 million estimated economic impact, could expand to three days in future years if all goes well.
County budget
County Administrator Steve O'Malley presented board members with their first look at the proposed county budget for 2018, and it was almost all good news.
You have free articles remaining.
Register for more free articles.
Stay logged in to skip the surveys.
While the state will allow the county to increase the property tax levy by about 2 percent, thanks to growth in property value, O'Malley estimated that the tax rate will dip slightly. He's predicting a tax rate of $3.75 per $1,000 of equalized property value for 2018, down from 2017's $3.89 per $1,000.
The county looks to be on track to have about 6 percent growth in equalized property value this year, the biggest increase since 2001.
County board committees will start discussing details of the budget in October, with a public hearing on the board planned for Nov. 13 and final budget approval on Nov. 14.
Other business
At Thursday's meeting, the board also approved:
A proposed 10-year contract extension with the county's municipalities to fund the household hazardous materials collection program at the landfill, with 5-cent-per-capita increases in contributions from the municipalities and the county for the first five years and 2 percent increases thereafter. Approvals from the municipalities would be required before the contract will be effective.
An application for a $250,000 state grant to help Dahl Automotive pay for remodeling and expansion of the former Michel Brewery bottling house at Second and Division streets for office space and a possible restaurant or coffee shop.
A permit for a 245-foot telecommunications tower to be erected by Bug Tussel Wireless in the town of Shelby on Darrell Oelke's ridgetop property west of Skyline Drive.