The La Crosse County Health Department announced Friday local enforcement of Emergency Order #3, a mass gathering restriction issued Oct. 6 by the Wisconsin Department of Health Services in response to the statewide rise in coronavirus cases.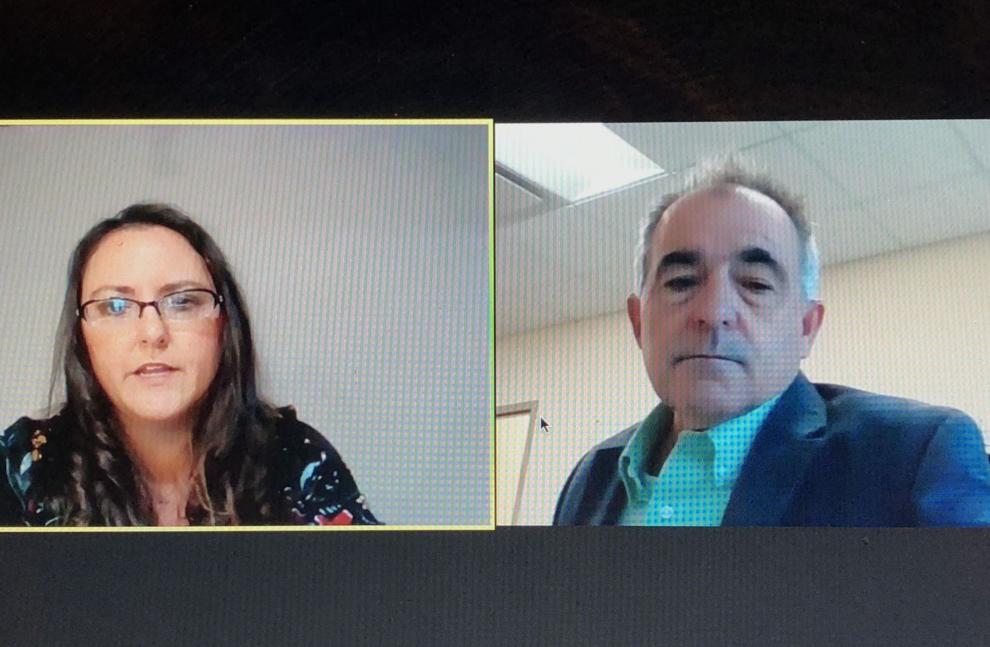 The local advisory follows the same guidelines of the state order — indoor businesses, events and entities must cap occupancy at 25% — with no further capacity limitations added. Exemptions to the order will remain the same, with entities including schools, childcare settings, institutions of higher education, churches, political events, state or federal facilities, and organizations related to public infrastructure, health care or human services permitted to operate at their discretion.
The state order faces a court hearing at 9 a.m. on Monday in which the state can give its reasons why a temporary restraining order should not be in place. A Sawyer County judge earlier this week ordered a temporary restraining order.
The county Health Department is asking for voluntary compliance from all businesses, and says it has provided advisory education to area licensed businesses. Any law enforcement report detailing a violation of the advisory will be reviewed to determine if further action is needed, with violations subject to citations of up to $500 plus applicable court fees, depending on the frequency and severity of the violation.
During a press briefing Friday, Jen Rombalski, director of the county Health Department, said the action is due to high local COVID-19 activity and related deaths. Cases, Rombalski said, "have grown fivefold since August," with a current case rate of 26.9 per 100,000. An additional four coronavirus deaths have occurred in the past two days, bringing the local fatality total to 18.
"There is a direct linkage between case increases to about two to four weeks later seeing increased hospitalizations and deaths," Rombalski said.
Not all, but the majority, of the local deaths were among those in long-term care facilities, and Rombalski expressed her condolences to the families, reminding community members that while healthy residents may experience mild symptoms, the virus can be devastating to the elderly population.
Rombalski noted cases are increasing among the middle age population, in large part due to social gatherings. While Emergency Order #3 does not pertain to private parties or celebrations, she urges limiting attendance at such occasions.
Rombalski and county administrator Steve O'Malley, who co-hosted the briefing, emphasized the Health Department is not seeking citizen complaints or searching for violations. Conversation and education will be first steps if a valid report is brought forth by law enforcement, Rombalski said, noting, "Our first priority is to get voluntary compliance."
Rombalski expressed thanks to businesses already adhering to the 25% capacity rule, and noted she has been in contact with the local Tavern League and the enforcement "should not come as a surprise to them," adding the decision is not meant to target any one industry or sector. The Wisconsin Tavern League moved to sue Gov. Tony Evers over the order earlier this week.
"The point is not to look to cite and cause fears in businesses," Rombalski said. It's more to say, 'If you're not voluntarily complying and we get a credible report we are going to do something, because that has an effect on our entire community."
O'Malley agreed enforcement is "a reasonable and necessary approach," and Rombalski reiterated that, "Everything we do, including this advisory, is really in the best interest of every aspect of this county, not just the individuals but the businesses as well."
After the press briefing, 94th Assembly district Rep. Steve Doyle released the following statement:
"Once again our county health department has been left in the lurch by the State's legislative leadership. Wisconsin is currently experiencing a massive surge of this virus, and our local governments have been left in a vacuum to try to create a patchwork of strategies because of the state legislature's failure to act.
"As I have said from the beginning, we need to sit down together to formulate a statewide plan. I am calling on our legislative leadership to call us into session immediately. We need to work on a comprehensive, bipartisan plan. Without a statewide plan, agreed upon by the legislature — Democrats and Republicans — and the Governor, we will continue to see case counts rise. Enough is enough. The legislature hasn't met in six months. We need a plan — I don't care who gets credit for coming up with it. We need to meet and work it out. I am ready to get to work."
Violators are subject to citations of up to $500 plus applicable court fees, depending on the frequency and severity of the violation.