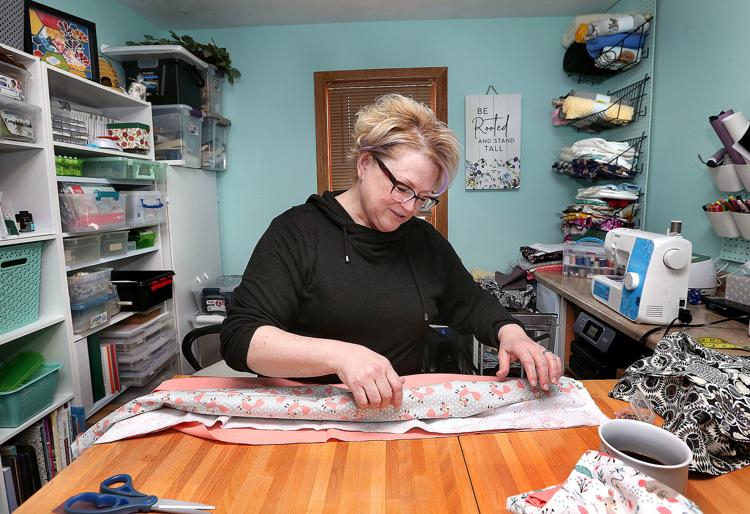 With school — and for many, work — on pause during the COVID-19 pandemic, people are seeking ways to occupy their extra time and calm their racing minds.
For many, the solution for how to keep their hands and minds busy has been crafts. Affordable and available — both Michael's and JoAnn Fabrics and Crafts in Onalaska remain open — art projects are soothing and satisfying in a time of uncertainty and unprecedented isolation.
"It's something you can control, where in this situation with COVID-19 we have no control over how it is affecting our lives and our own health," says Shelli Kult, an avid crafter and administrative assistant for buildings, grounds and transportation with the School District of Onalaska.
With schools closed under the mandate of Gov. Evers, Kult — like those in many occupations — is now working out of her home full time and finding extra hours in the day in the absence of a commute, not to mention a pause on most errands and excursions.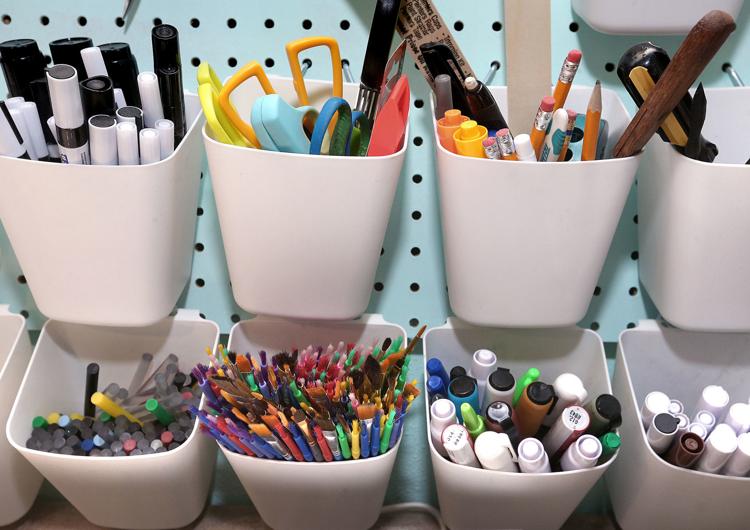 "I went from about 10 hours to about 30 hours a week," Kult said of her crafting. "I'm not driving back and forth to work. I'm not socializing. I'm not going out shopping."
While managers at Michael's and JoAnn's were unable to comment on whether their local stores had seen an increase in customers, Chris Molstad of River Road Quilt Shop says business has been surprisingly good considering the La Crosse County Health Department's recommendation to stay home. In heeding that precaution, Molstad says the store will be temporarily closed for two weeks starting March 23, but she encourages individuals to continue crafting.
"I think there is anxiety for everyone, and if you're busy it helps relieve it," Molstad says. "It's an escape for them and with crafting you get that sense of satisfaction of making something."
While intricate coloring books have been a recent trend among adults, people young and old are taking up knitting, clay work, beading and a host of other activities as both precaution, and the poor weather, keeps them indoors. There is something consoling about the repetition of sewing, and full palette of rainbow hued paints has a way of eliciting joy.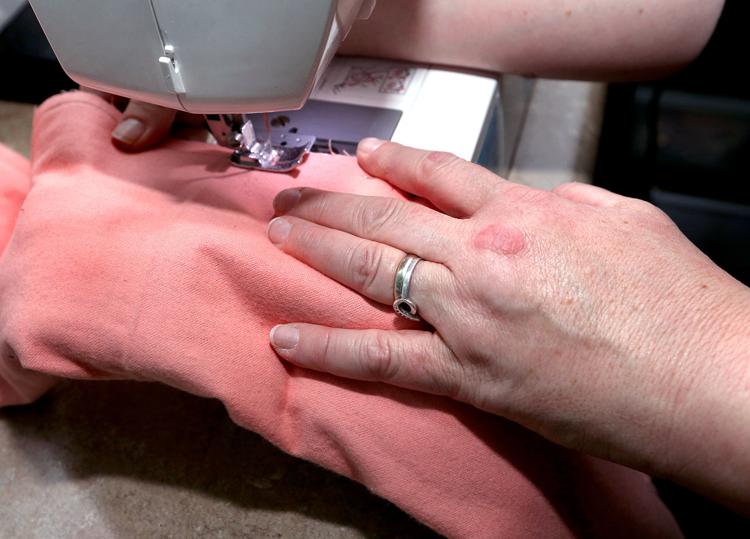 Kult, involved in a few crafting groups, says members are planning to get creative to maintain the sense of camaraderie and feedback they get from person-to-person interaction, likely holding sessions by Skype.
Families cooped up together might find a group art project a good way to connect and relieve some of the tension that comes with upended routines and cabin fever. A hands-on dose of creativity also provides a balance to the inevitable increase in screen time during the coming weeks.
"It's easy to get down about what's going on right now," Kult says. "Once you're done with your Netflix binge, why not make something beautiful."
Both Michael's and JoAnn on their websites post project ideas and video tutorials for those seeking inspiration, and offer social distancing-respecting options like curbside pickup and online shopping.
For crafting newcomers, Kult suggests perusing Pinterest for ideas that fit your skill level.
Making something you'd normally purchase, whether a fleece blanket or pillowcases, can be a great way to "dip your toe into the crafting pool" while also alleviating the need to hit the store. Creating gifts can be an especially rewarding way to spend time and spread cheer during this high stress period.
"To give something you made with your own hands — what a fun way to send a message of hope," Kult says.
Concerned about COVID-19?
Sign up now to get the most recent coronavirus headlines and other important local and national news sent to your email inbox daily.