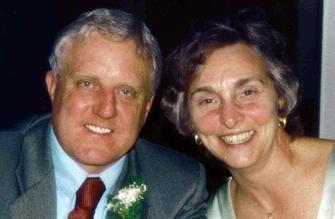 MADISON — A West Salem man convicted in 2012 of killing his parents will not get a new trial, a state appeals court ruled Thursday.
In his second unsuccessful appeal, Eric G. Koula, 49, contended that his trial attorney was ineffective for failing to properly introduce evidence contradictory to the state's, as well as for failing to investigate any role Koula's brother in-law, Patrick Cowell, may have had in the deaths of Koula's parents, Dennis and Merna Koula.
Acting as his own lawyer on his second appeal, Koula also claimed that his trial attorney should have presented financial and physical evidence, including fingerprints and evidence challenging the state's time-of-death proof.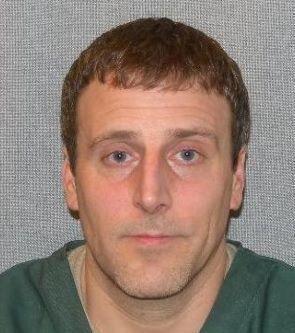 After he was convicted on two counts of first-degree intentional homicide, Koula had a different attorney seek a new trial.
According to Thursday's appeals decision:
Koula's post-conviction attorney contended that Koula's trial attorney failed to object to a jury instruction about Dennis Koula's statement allowed at trial that he was "cutting off the kids" financially. The statement made before Dennis' murder allowed jurors to speculate that Eric Koula had a motive for the murders, Koula contended.
Koula's attorneyalso claimed that his
alternate theory was not given appropriate consideration. The theory argued that Dennis and Merna Koula were killed by a hitman who was hired to kill neighbors of the Koulas but got the address wrong. La County Circuit Judge Scott Horne excluded a Google Map search of a neighbor's address resulting in a marker pointing to Dennis and Merna's house.
In Koula's first appeal, the District IV Court of Appeals upheld Horne's decision to exclude the online map evidence and Horne's conclusion that Koula's attorney wasn't ineffective in representing him.
In the present appeal, Koula contended that his post-conviction attorney was ineffective by failing to argue aspects of his trial attorney's ineffective representation.
On appeal, Koula argued that his attorney did not present all available evidence that his parents were willing to continue to support him as he struggled as a day trader. Koula claimed that his father intended to give him $50,000, and wanted to only cut off his sister and Cowell from an inheritance. More financial information would have disproved the state's theory that Koula had a financial motive to kill his father.
You have free articles remaining.
Register for more free articles.
Stay logged in to skip the surveys.
Koula faulted his attorney for not presenting evidence implicating Cowell in the murders. Koula alleged that Cowell was struggling financially, had a history of violent behavior, received firearms training in the military and his relationship with Dennis was strained.
The District IV Court concluded that Koula's attorney was not ineffective for choosing to pursue the mistaken hitman theory instead of trying to tie Cowell to the murders.
Koula acknowledges that Cowell had an alibi, he was home with this wife and daughter on the night of the murders, and Koula didn't explain why that would be a stronger theory than the one his attorney pursued.
The District IV Court rejected all Koula's others grounds for ineffective counsel.
Koula also challenged Horne's decision to deny his claim of ineffective assistance by his post-conviction attorney without a hearing. However, the appeals court ruled that even if his attorney should have done more Koula didn't connect any alleged deficiencies in his representation to how it prejudiced his defense.
"Koula does not explain what testimony or other evidence he would present at a hearing that would establish that his trial and post-conviction counsel failed to properly identify issues or that their choices were not reasonable and strategic," according to the unsigned 13-page opinion.
The district attorney's office alleged that Koula executed his mother while sitting at her home computer, waited about 15 minutes for his father and shot him as he walked in the door.
After one of the longest trials in La Crosse County, a jury found Koula guilty of murdering his parents inside their town of Barre house in 2010 and forging a $50,000 check.
Horne sentenced Koula in 2012 to life in prison without parole.