Erik Sackett, 38, of La Crosse was charged with first-degree intentional homicide Thursday in connection with the June 3 death of Erin Somvilai, and his bail was raised from $10,000 to $1 million.

La Crosse County Circuit Judge Gloria Doyle heeded the recommendation of Assistant District Attorney Susan Donskey to set bail at $1 million because of the nature of the killing and other factors. Somvilai's body was found June 17 in Runge Hollow Lake in Vernon County.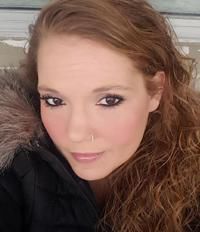 Citing information indicating that Sackett killed Somvilai to stay out of prison, Donskey said, "If he's willing to kill to avoid going back to prison," he presents a flight risk.
Other factors she cited from the eight-page criminal complaint include that Sackett lied to police, contacted Somvilai — also of La Crosse and previously referred to with her maiden name of Bushek — when he had been ordered not to, was seen driving his truck south, where his family has a cabin near Runge Hollow Lake, and is accused of killing her and trying to dispose of her body in the lake.
Sackett, who has been in the La Crosse County Jail on an unrelated sexual assault case since June 12, did not submit a plea Thursday, as his case was postponed until Wednesday to allow time to eliminate confusion over his representation.
Sackett is a former boyfriend of Somvilai, 35, whose family reported her missing on June 4, saying she hadn't been seen since the previous day.
A fisherman found Somvilai's body June 17 in Rung Hollow Lake. Police said her body had been weighted down with concrete blocks to prevent it from surfacing.
Sackett met her at a party around Christmastime, according to the complaint, in which Sackett told an investigator, "We were just friends, hanging out, you know."
He told the investigator that he and Somvilai weren't exclusive and, when asked whether their relationship was sexual, he responded, "Sometimes, yeah." But they weren't boyfriend and girlfriend, he said, explaining, "She don't want no relationship to be tied down."
Sackett told investigators he had last seen Somvilai on June 3 and that she was angry because he had seen another woman.
After the fisherman found the body, divers from the La Crosse Fire Department retrieved it. Capt. Tom Griffith, the fire department's water team leader, "determined that there were two concrete blocks tied to the ropes and a chain, which was tied to Erin's torso, legs and ankles. The concrete blocks were just off the bottom of the lake and were not touching the bottom, allowing Erin to float," according to the complaint.
Officers identified the body "based on the location of body tattoos and the number of different known body tattoos," the complaint states.
An Amish witness who was driving his horse and buggy toward Irish Ridge at about 1:30 a.m. told investigators that he had seen a truck with its headlights on parked near the lake boat landing.
When the truck driver saw him, he left, the witness said.
The autopsy report that Dr. R. Ross Reichard, a pathologist at Mayo Clinic in Rochester, Minn., completed Aug. 7 "listed the cause of death as 'homicidal violence' and the manner of death as 'homicide.' The toxicology report indicated a presence of amphetamine and clonazepam," according to the complaint.
The level of drugs "were not consistent with an individual participating in self-harm," Reichard told an investigator.
Although he said toxicology levels are hard to interpret in a decomposing body, he said the level of amphetamines could cause death in some individuals.
"However, Erin had been prescribed medication consistent with the presence of amphetamine and therefore he believed it was not a factor in her death," according to the court complaint.
Somvilai's neighbor told police that Sackett was at Somvilai's side of the duplex for several hours on June 3. She saw Somvilai "digging for something in her Cadillac" between 6:30 and 7 p.m., but she didn't see Sackett.
The neighbor's father, who was visiting her, told her on June 4 that at about 11 p.m. the previous night "he had heard heavy footsteps in Somvilai's apartment followed by a 'really loud boom,' which he said shook the floor he had been lying on," the criminal complaint states.
In contrast, the complaint says, an investigator said he talked to Sackett's girlfriend Kelly Malszycki, who told him that Somvilai "showed up at Erik's residence the morning of June 3. Kelly said Erik was telling Erin he didn't want to be with her anymore.
"Kelly said Erin left and was sending messages to Erik that she was going to kill herself. Kelly observed Erik on the phone with someone and could hear him say, 'Now you're going to try and bribe me?'" according to the complaint.
Sackett called Malszycki "before arriving home and said Erin slit her wrists and smashed all of her windows," according to her statement to police.
After getting home, Sackett said he was going back to Somvilai's because "Erin was going to accuse him of rape."
An investigator said the windows were not smashed, and "the autopsy report indicated that Erin had not slit her wrists but did have multiple superficial linear incised wounds to her left forearm that were bandaged," the complaint states.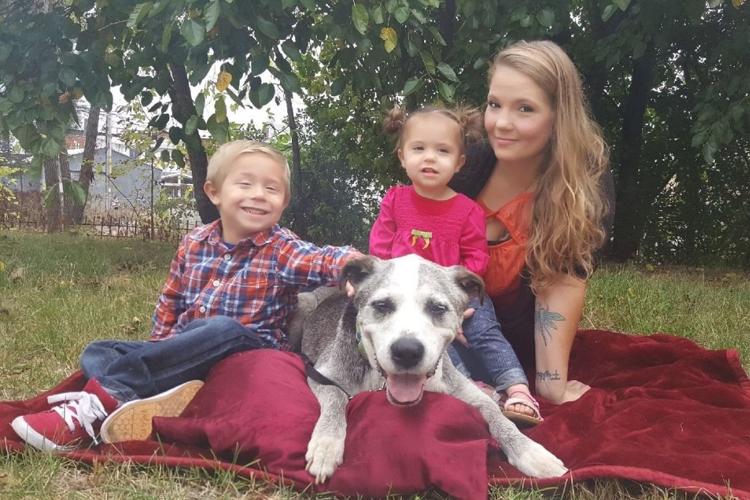 About a dozen of Somvilai's family members and friends were in court for Sackett's appearance and left quickly when his case was delayed. 
Somvilai had two children, a 5-year-old son and a 2-year-old daughter. Somvilai's brother Mark Bushek created a Go Fund Me page  that has passed its goal of $10,000 for the search and then funeral, and it remains active with whatever else is raised being put into savings for her children.
Sackett lives at 2744 Oak Drive with his father, Ronald Sackett Sr., who served three years' probation for trying to persuade the victim in his son's sexual assault case to recant, according to a complaint in that case. 
---
Jeremy Kendhammer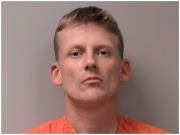 William VanLone
William VanLone, 43, of 3643 Mormon Coulee Road, was charged Aug. 16 with uttering a forgery as a repeat offender. VanLone attempted to cash checks totaling over $15,000 at multiple locations on July 31, according to the complaint.
Shayla Goetzka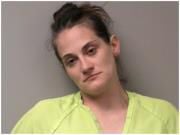 Ryan Winchel
Ryan Winchel, 28, of Hillsboro, was charged Aug. 16 with second-degree sexual assault. The victim was heavily intoxicated and unable to consent and had visible injuries, according to the complaint
Todd Monty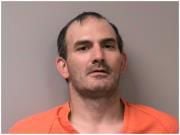 Tirzah Anglin
Tirzah Anglin, 24, of 907 Main St., was charged Aug. 16 with possession of methamphetamine and drug paraphernalia. A search of Anglin's backpack revealed glass smoking pipes, and two gem bags with methamphetamine, according to the complaint.
Joshua Nelson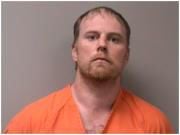 Robert Boshcka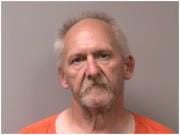 Rosheda Basley
Rosheda Basley, 36, of 907 Ward Ave, was charged Aug. 15 with possession of narcotic drugs. A search of Basley's bedroom uncovered heroin points inside a cigarette pack, according to the complaint.
Mario Velazquez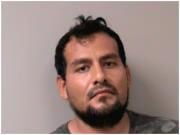 William D. VanLone
William D. VanLone, 43, of 3643 Mormon Coulee Road No. 27 was charged Aug. 14 with uttering a forgery as a repeater. VanLone cashed a forged check for $3,446.07 and another for $3,947.07 at two different bank locations July 31, according to the complaint.
Donald Sutherland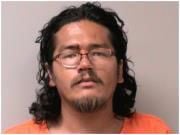 Steven Ledman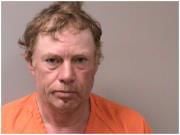 Joshua Berg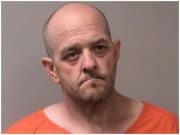 Megan Running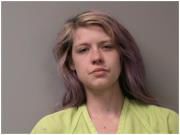 Tamra Besl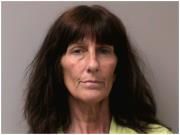 Michael Mitton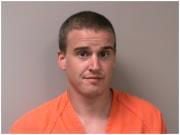 Megan Running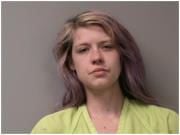 Gregory Coleman
Gregory L. Coleman, 42, no permanent address, was charged Friday with felony bail jumping and possession of cocaine. Coleman violated terms of a previous bond by consuming alcohol early Aug. 4 and had 0.5 grams of crack cocaine in his pocket, according to the complaint.
Abigail Huntington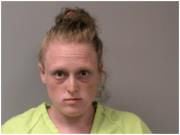 Tyrone Eagon
Tyrone J. Eagon, 49, of 1451 Avon St. was charged Friday with possession of methamphetamine, possession of narcotic drugs and possession of an illegally obtained prescription. Eagon had methamphetamine, clonazepam and heroin Aug. 7, according to the complaint.
Julie Bashaw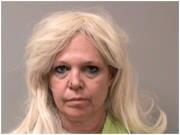 Novah Moore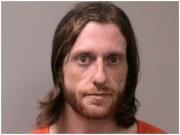 Preston Allen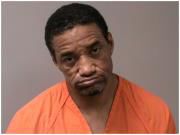 Jeremy J. Degenhardt
Jeremy J. Degenhardt, 44, of 2620 Lakeshore Drive was charged Wednesday with intimidation of a victim, battery, two counts of disorderly conduct, two counts of bail jumping and criminal damage to property. Degenhardt violated terms of a previous bond by committing new crimes, including punching a woman and breaking several items at her home, according to the complaint.
Justin Sickels
Justin Sickels, 37, Bangor, was charged Wednesday with criminal damage to property, disorderly conduct, domestic abuse and felony bail jumping. Sickels attempted to kick open the door to the apartment he shared with a woman after she locked the door during an argument, damaging the wall and deadbolt, according to the complaint.
Ronald M. Wright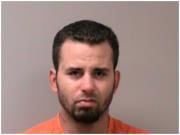 Virgil Stewart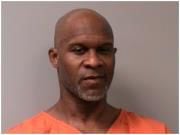 Christina Zieler
Christina Zieler, 33, of Necedah, Wis., was charged Wednesday with possession with intent to deliver a counterfeit schedule I, II, III or IV drug, possession of methamphetamine, possession of drug paraphernalia and possession of THC. Zieler had salt made to imitate methamphetamine, marijuana, a marijuana pipe and digital scale in her vehicle Aug. 2, according to the complaint. Real methamphetamine was found in her bra at the La Crosse County Jail after her arrest, according to the complaint.
Jessie Bennett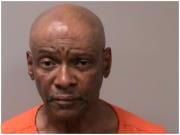 Joseph Rivera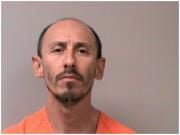 Diaunte J. Shields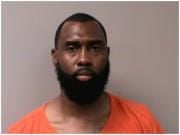 Jeffrey Vang, Chloe Seelig and Michael Xiong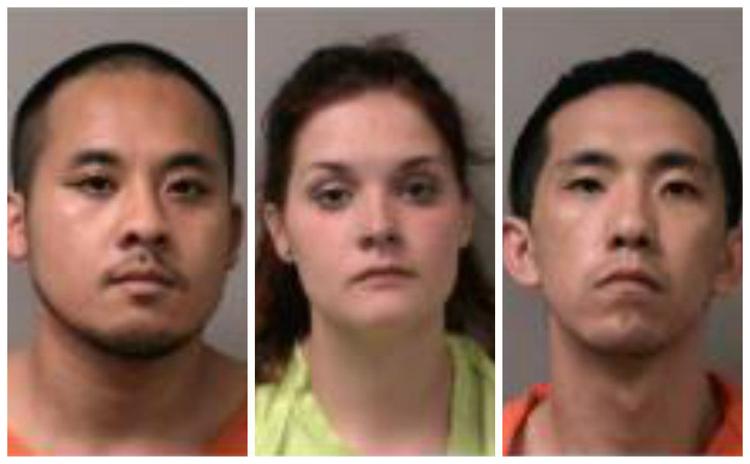 Michael Wieland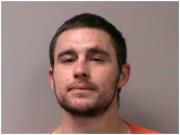 Carli Wittenberg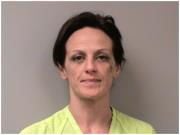 Taylor Myers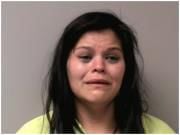 Robert White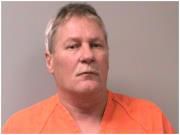 Jeremy Lichtie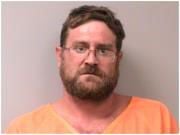 Andrew Hierstetter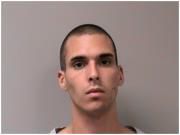 Preston Allen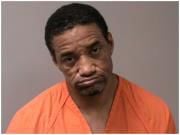 Michael D. Olson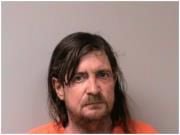 Scott R. Inglett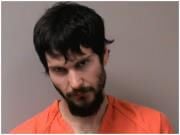 Dameon Lee Hendricks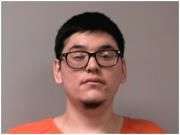 Mathew G. Docken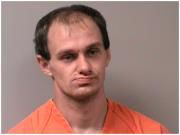 Karen L. Carter
Karen L. Carter, 37, of 607 S. Seventh St., was charged Aug. 6 with fourth-offense operating a motor vehicle while intoxicated with a prohibited alcohol concentration and obstructing an officer. Carter drove Saturday with a 0.12 percent alcohol concentration and lied about her identity to a police officer, according to the complaint.
Michael D. Wieland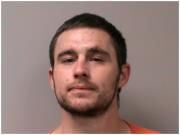 Trevor Johnson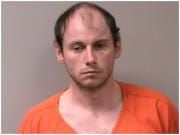 Dean Mickelson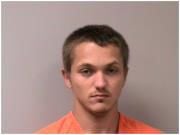 Molly Snodgrass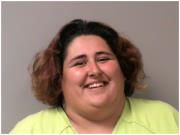 Nicholas Stearns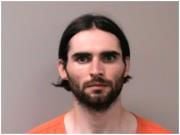 Dalandis Kemp
Dalandis Kemp, 25, of 1022 S. Fifth Ave., was charged Wednesday with possession of narcotic drugs and misdemeanor bail jumping. Kemp violated his bond June 4 by having heroin, according to the complaint.
Brenton Bentzen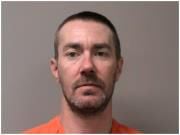 Sheri Kerrigan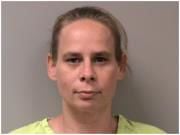 Joshua Hale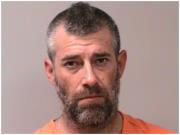 James Schutte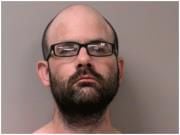 Casey Salmon