A judge has dismissed charges against an Onalaska man who was serving a life sentence for child exploitation and pornography charges when he was awarded a new trial.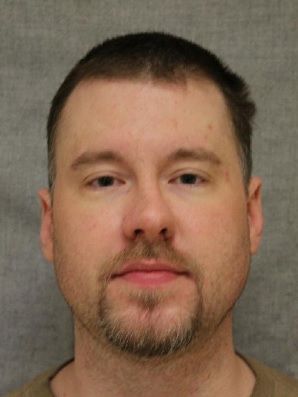 La Crosse County District Attorney Tim Gruenke filed a motion to drop the case against Donovan Cadogan after Circuit Judge Todd Bjerke overturned his convictions in a June 30 ruling. The prosecutor also cited the revocation of Cadogan's supervision as reason to dismiss charges.
"I'm glad we got the right result," said Cadogan's attorney, Cole Ruby. "The evidence our experts found showed a convincing case that he was not the one who possessed the harmful materials."
Bjerke in 2013 sentenced Cadogan, now 36, to life imprisonment, a mandatory sentence based on his prior child enticement conviction, after a jury found him guilty of sexual exploitation of a child-possession with intent to distribute as a persistent repeat offender and possession of child pornography as a repeat offender.
Investigators arrested Cadogan after an investigation found child pornography images were uploaded from his email address to an online storage service from a public computer at Sir Speedy in La Crosse on June 25 and July 1, 2010, according to the complaint.
At the time of his arrest, Cadogan was on extended supervision for a 2001 child enticement case in which he exposed himself to an 8-year-old girl and tried to coax her to remove her clothing. He served eight years and was confined again in 2011 for another eight years when he violated his release by allegedly possessing child pornography.
Cadogan argued that trial attorney Jeffrey Erickson was ineffective in Cadogan's most recent case when Erickson failed to present a computer expert at trial and did not tell the jury Cadogan did not match the physical description of the computer user provided by a Sir Speedy employee.
A forensic and digital computer expert retained after trial found evidence placing another suspect at the public computers when the images were accessed, and no evidence placing Cadogan at the computers. Cadogan also argued there was no intent to distribute the images because he never accessed them.
Bjerke agreed and overturned the convictions, ruling there was doubt Cadogan accessed the sexually explicit images and no evidence that he made them available to other users.
Cadogan remains imprisoned at the Columbia Correctional Institution in Portage. It's possible to reopen his child enticement case based on the new evidence, although Cadogan's supervision was revoked in part because of other infractions, which Ruby declined to identify.
"It's complicated," he said.
Ruby said he intends to tell his client his latest case was dropped during a prison visit later this week.