A stage curtain caught fire Thursday evening at the Weber Center, causing minor smoke damage to the building.
At 8:54 p.m. Thursday, the La Crosse Fire Department was dispatched to 428 Front St. S. where a curtain started on fire during a rehearsal of "Newsies," according to a press release from Battalion Chief Snow. The fire was quickly extinguished, with two individuals treated and released for minor breathing problems at the scene. Both declined transport by Tri State Ambulance.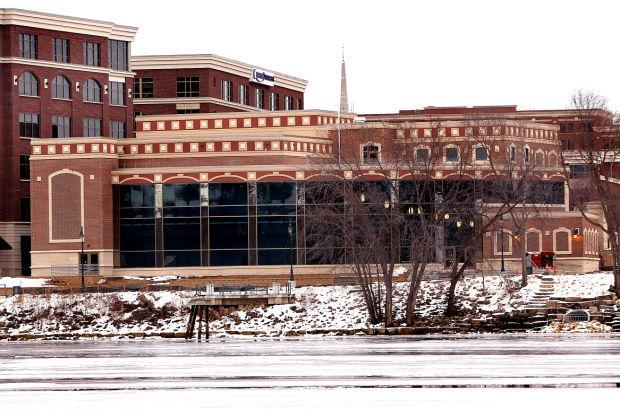 The Weber Center stated on its Facebook page Friday afternoon that the fire damage was contained to a piece of stage drapery, which ignited after being "accidentally pushed into a theatrical lighting instrument."
Register for more free articles.
Stay logged in to skip the surveys.
"Unfortunately, the personnel on stage were unaware of the problem until the drapery was smoldering and partly on fire," the statement said. "Our stage drapery and theater spaces are regularly inspected and have passed their flame retardant inspection at every inspection. The drapery actually performed as designed by smoldering rather than being fully engulfed in flames. Theater spaces are inherently dangerous environments. All productions that perform at the Weber Center take great care in the safety protocols set in place to keep our audiences, actors, crew and staff safe. Safety is our top priority."
Performances at the Weber Center will continue as scheduled.