Dylan Bartsh would be serving a minimum prison sentence of 20 years had he been convicted of intentionally killing his 3-year-old daughter.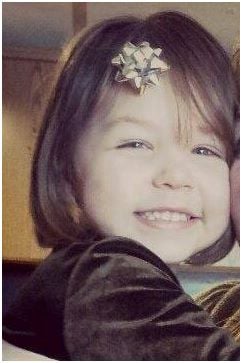 His case left the girl's mother — and others in the community — questioning how her daughter's killer got off with such a light punishment.
Audryna Bartsh died on Oct. 31, 2014, after a seizure three days earlier. The child, who lived with Bartsh and his then-girlfriend in Holmen, was abused and starved.
La Crosse County District Attorney Tim Gruenke in February 2015 filed identical charges of child neglect resulting in death and physical abuse of a child, both as party to the crime, against Dylan Bartsh and Jaymie Rundle.
Audryna died of malnutrition and dehydration, or chronic neglect, and not from the physical injuries she also suffered, Gruenke said. The case didn't satisfy the elements required to charge first-degree intentional homicide. and a child neglect resulting in death charge carries the same maximum penalties as second-degree reckless homicide.
Rundle later provided recordings and information of the "extensive abuse" Bartsh inflicted on her and Audryna, Gruenke said.
Her statements were consistent with Bartsh's history of domestic violence. Rundle also had no criminal record, cared for own children and called 911 when Audryna suffered a seizure on Oct. 28, 2014, Gruenke said.
Rundle pleaded no contest to a reduced misdemeanor charge of child neglect as party to the crime and was sentenced in September by La Crosse County Circuit Judge Elliott Levine to eight months on electronic monitoring.
Bartsh's case was set for trial when he agreed to plead guilty to a charge of being party to the crime of child neglect resulting in death, the most serious charge filed in his daughter's death, for which he faced 15 years in prison. In exchange, Gruenke agreed to argue for a prison sentence, leaving the length to the judge's discretion.
"We didn't think we were giving much up," Gruenke said. "(The judge) still had the full range of penalty available to him."
In many cases, parties don't dispute what happened — just what the punishment should be, Gruenke said.
"In a plea, the defendant recognizes, 'I did it,'" Gruenke said. "It's not a strategic way to get rid of cases."
"You never know what a jury is going to do," Gruenke said.
Gruenke and Audryna's mother believed recommending prison without specifying a sentence length was safe — that the judge would see that Bartsh subjected his daughter to ongoing torture and impose "a substantial number of years," the prosecutor said.
But a maximum sentence is rarely, if ever, imposed.
"Audryna's mother felt no number of years would bring Audryna back," Gruenke said. "We wanted to make sure he was held accountable."
At sentencing, judges consider the seriousness of the charge, the defendant's character, the protection of the public and a multitude of other factors — including the defendant's background and behavior on bond — before imposing punishment. They'll use attorney arguments, the victims' wishes and pre-sentence investigation reports.
"There's no mathematical equation," Gruenke said.
We call our beautiful region God's Country.
As promised, Gruenke argued Bartsh be imprisoned because he subjected his young and helpless daughter to a slow and painful death. Bartsh, who has a record of domestic violence, could have helped her at any point, he told the judge.
In Bartsch's defense, his attorney pointed out that Bartsch accepted responsibility for the neglect, complied with conditions of his bond and has successfully completed probation before.
The presentence investigation writer recommended a sentence of seven years.
"(The victim's mother) was disappointed that the judge went under the recommendation and didn't have a clear explanation why," Gruenke said.
Levine said Wisconsin Supreme Court rules prohibit judges from discussing their cases.
In many cases, Gruenke said, it's difficult to address victims disappointed by a sentence and to speak for the judge.
"I respect the judge's role at sentencing. Our system is made of human beings who have different views on what an appropriate number is," he said. "In any case, reasonable people will disagree with what it appropriate. There's no magic number that's justice under everyone's definition."