Defense experts will testify that Barbara Kendhammer's injuries are consistent with an airborne pipe piercing her windshield and that evidence recovered from the vehicle matches her husband's account of a freak crash that killed her, his attorney told jurors Tuesday.
Todd Kendhammer, 47, of West Salem is on trial in La Crosse County Circuit Court for first-degree intentional homicide in the Sept. 17, 2016, death of his wife.
Kendhammer contends the couple was driving in the town of Hamilton early Sept. 16 when a pipe fell from a flatbed truck and pierced the passenger side of the windshield, hitting his 46-year-old wife.
Prosecutors contend that Barbara Kendhammer's injuries do not support Todd Kendhammer's story and that evidence recovered from the couple's Toyota Camry shows Kendhammer tried to cover up a homicide by putting a pipe through the windshield when Barbara was not inside the car.
"We're here to seek the truth of what happened to Barb Kendhammer," La Crosse County District Attorney Tim Gruenke told jurors in his opening statement. "I won't pretend I know everything that happened that day. The only person who can tell us what happened that day is telling us a story that isn't true."
Kendhammer told authorities the couple left their home at N6617 E. Scotch Coulee Road in West Salem between 7:30 and 7:45 a.m. Sept. 16 bound for Holmen.
A car that appears to be the couple's Toyota Camry is on surveillance video at 7:57 a.m. traveling north past the Wild Winds Ranch at N5624 Hwy. M, about one mile south of Bergum Coulee Road.
They were driving north on a straight and flat stretch of the highway when a 53-inch, 10-pound galvanized steel pipe fell from an oncoming flatbed truck and pierced his windshield, according to the accused.
Kendhammer said he punched the windshield trying to deflect the airborne pipe and then drove about 100 yards north while trying to remove it from his wife. He turned east onto Bergum Coulee Road and drove another 100 yards before the car rolled backward down a grassy embankment.
Kendhammer said he removed the pipe from the windshield and his wife from the passenger seat and tried CPR for three to five minutes before calling 911 at 8:06 a.m. Barbara died the next day at a hospital.
"What started out looking like a tragic car accident soon became a lot more complicated," Gruenke said.
West Salem First Responder Brandon Hauser found Kendhammer crouched at his wife's feet, which were near the back of the car. Hauser asked a distraught Kendhammer to help carry Barb up the embankment toward the road.
"It would have been very difficult to perform CPR where she was," Hauser said. "It was about a 35 degree angle."
West Salem police officer Lance Loeffelholz found Kendhammer at his wife's feet while first responders performed life-saving measures.
"Do you know what happened?" squad video captured Loeffelholz asking Kendhammer.
"Is she going to be alright?" he responded.
Away from his wife's body, Kendhammer said the pipe fell from a "truck or a trailer or something."
"I pulled it out of the windshield!" Kendhammer said, hyperventilating.
"You pulled it out of the windshield?" the officer repeated.
Kendhammer asked 21 times to see his wife and to ride with her to the hospital.
"I have to say goodbye," he said. "I have to go with her. Please."
Before Kendhammer left for the hospital, Loeffelholz told a sheriff's deputy, "Take pictures of Todd. His front. His knuckles. All the blood. Everything."
"You never know," he said a few seconds later.
A passerby on Bergum Coulee Road saw the Camry half in the ditch, its windshield intact, the passenger door open and no one around the car, Gruenke said.
"When he went by, the windshield was fine," Gruenke said.
Authorities found glass shards on the passenger seat and in the gear shifter, and blood on the center console, passenger side floor mat and rear passenger tire, La Crosse County sheriff's Capt. John Zimmerman testified. There was sand between the passenger seat and door that doesn't match the terrain, Zimmerman said.
"It was a swampy, marsh-like area," he said.
There was no blood on the passenger headrest or on the pipe found about 10 feet behind the car, Gruenke said.
The same video that showed a vehicle matching the Kendhammers' car on Hwy. M did not show a flatbed truck traveling south around the time of the incident.
Kendhammer told authorities the couple left their home for Holmen, where he planned to pick up a truck to replace its windshield. GPS information retrieved from Google show the couple's cellphones at a neighbor's house from 7:30 to 7:50 a.m. and on Bergum Coulee Road at 7:59 a.m.
Barbara was scheduled to work at 8 a.m. at West Salem Middle School — the opposite direction from Holmen. The owner of the truck said he did not arrange for Kendhammer to repair the damaged windshield, Gruenke said.
A medical examiner found extensive blunt impact injuries to Barb's head and neck inconsistent with her husband's account, Gruenke said. Kendhammer's DNA was under her torn fingernails.
Barb suffered three "extremely deep cuts" to the back of her head, Gruenke said.
"What (the medical examiner) did not see was anything consistent with a pipe coming at high speed through the windshield and impaling her," he said.
A State Crime Laboratory analyst determined the pipe hit the passenger side of the windshield at least once before it broke through. There were no glass pieces in the passenger side door pocket.
"The door was open when the pipe came through the windshield," Gruenke said.
Kendhammer attributed the scratches on the left side of his neck to working with glass but later said he didn't know how he got them, Gruenke said. During interviews, he was vague about where the pipe struck his wife and couldn't explain the blood on the rear passenger tire.
Kendhammer has no history of violence toward his wife, Gruenke said.
"But in the end, you will be convinced there was no truck," he told jurors. "Todd did not hit the windshield with his fists."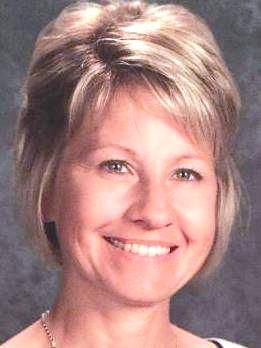 Defense attorney Stephen Hurley told jurors that the Kendhammers had a "quiet but amazing love story." Weeks before her death, they celebrated their 25th wedding anniversary with a surprise party thrown by their two grown children.
Kendhammer chauffeured his wife to work, and the couple spent their evenings together on their porch discussing the day.
"Barb and Todd, you'll hear, never argued," Hurley said.
On Sept. 16, the couple stopped at the neighbor's place to check on equipment stored at the property. They were trying to locate the owner of the truck, who Kendhammer thought lived on Hwy. M, to repair the windshield when the pipe fell from a vehicle, Hurley said.
"When he saw the object coming, he rose out of his seat and he stuck his fist into the windshield in order to prevent the pipe from striking," Hurley said. "He was unsuccessful. It came through and it struck Barb Kendhammer."
Barbara still was flailing in her seat when Kendhammer pulled the pipe from the windshield, causing another crack in the glass. He wrapped his arms around her and stumbled when he pulled her from the car, causing her to fall on top of him with her head near the back passenger tire, Hurley said.
Kendhammer started CPR before calling 911 and repositioned her body so that her head was on the embankment's incline.
Authorities questioned Kendhammer when he was "in a terrible emotional state" and focused on being with his wife, Hurley said. Initially, Hurley said, Kendhammer couldn't recall details of the truck and only described the vehicle when pressed by investigators.
Glass, biomechanics, medical and other experts will testify that the glass fracture pattern and Barb's injuries were "thoroughly consistent" with her husband's account of the crash, Hurley said. Kendhammer's DNA was recovered from an indentation in the windshield where he punched the glass trying to block the pipe.
DNA is easily transferred, Hurley said. As his wife neared death in a hospital, Kendhammer grabbed her hand and said, "I will take care of your mom. And I love you, too."
Testimony resumes at 8:30 a.m. Wednesday.